The video cannot be displayed.
As a parent, nature lover and author James Campbell had a concern. While he loved and respected his highly accomplished 15-year-old daughter Aidan, he worried about her readiness to take on the world once she left home for college. 
His solution to his fears? Take her on a camping trip. But not just any camping trip. He would take her on a trip to the Arctic National Wildlife Refuge, a land accessible only by plane or helicopter, a land that's a sanctuary to wildlife like moose, elk and bears (lots and lots of bears); a land so isolated that any medical emergency would require an airlift to a hospital hundreds of miles away.
Getting Aidan to buy into it was one challenge. Talking his wife into it was another, but eventually Campbell and his daughter flew up to join Campbell's cousin Heimo Korth and his wife Edna, a Siberian Yupik Eskimo, in a cabin on the Brooks Range for a summer cabin building project.
"We went up and we built the cabin, and it was a trying but also magnificent experience for both of us," James Campbell said.
In 1993, Heimo Korth and his wife, Edna, were featured in the documentary, "Braving Alaska." Watch a trailer below.

While Aidan had longed to explore the Alaskan wilderness after hearing about her father's trip there to write "The Final Frontiersman," it took some time for her to adjust to living there.
"I was lonely too because I was working in a clearing by myself, and I was peeling 25-foot poles for seven hours a day," she said. "I was swarmed by mosquitos and I had bear on the brain, so I was paranoid that a grizzly bear was going to come charging out of the bushes and eat me alive."
"I'd say those first 10 days were pretty miserable for me but halfway through something changed for me. And I began to appreciate the experience I was having and the place that I was in—it's 20 million acres of raw wilderness. That's amazing."
Aidan loved the Alaskan wild and Campbell saw it had a positive effect on his daughter's sense of self, skills and confidence. They returned on two more trips, in the winter and on the rivers, into bear and wolf country. Each trip deepened the challenges, the brave stares into personal fears and the positive and powerful transformations brought on by the wild.
Once back safely in their home in Lodi, Wisconsin – farming country but nothing like the wild – Campbell sat down and wrote "Braving It:  A Father, a Daughter and an Unforgettable Journey into the Alaskan Wild."
Now 18 years old, Aidan is taking a gap year to do work in Central and South America before heading to Yale.   
The father-daughter duo joins "Chicago Tonight" to talk about their journeys into the Alaskan wild.
Below, watch a trailer for the book. 
---
Sign up for our morning newsletter to get all of our stories delivered to your mailbox each weekday.
---
Related 'Chicago Tonight' stories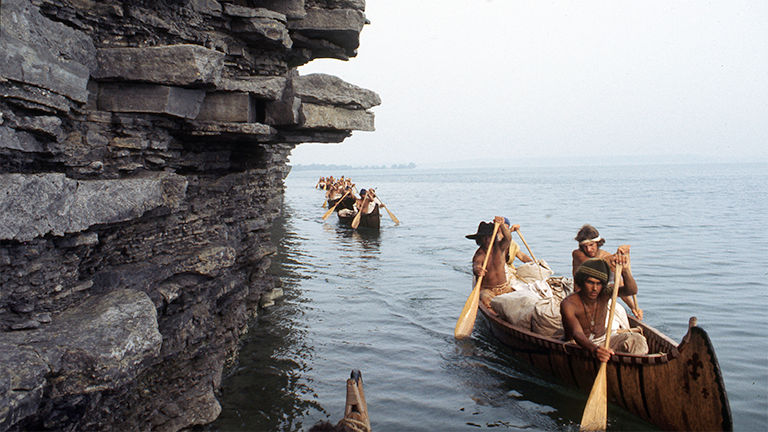 3,300-Mile Journey by 16 Teens, 6 Adults Told in New Book
June 22: In 1976, a 37-year-old suburban French teacher led an eight-month trek retracing the 17th century expedition of French explorer Robert de La Salle. Hear about the trip from two who experienced it, including the teacher who led the exhibition, and the author of a new book about the trip.
---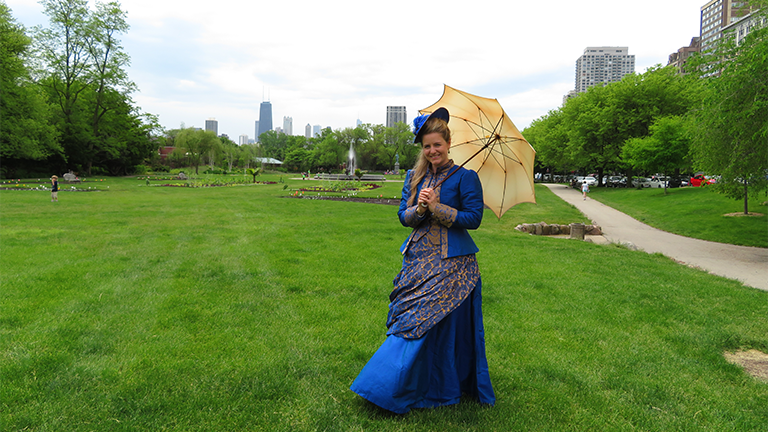 German Woman Recreating Ancestor's Journey to America
June 20: In 1880, a 26-year-old German leather manufacturer left his hometown for America. Now, his great-great-granddaughter is recreating his cross-country journey in a 1880s Victorian dress.
---