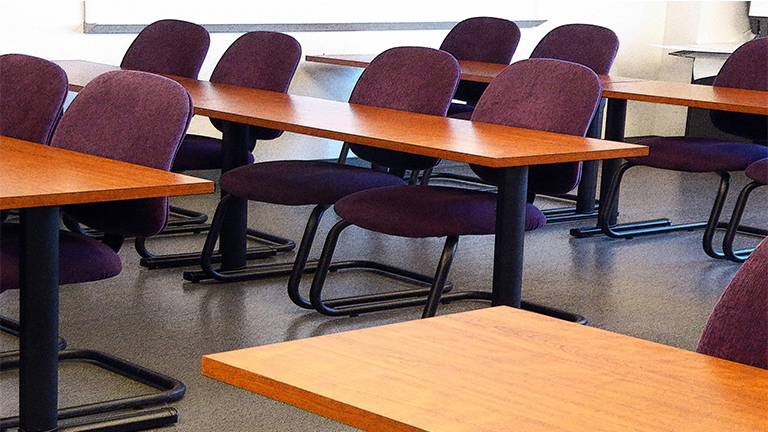 The Chicago Board of Education will vote his week on CPS' 2017 budget, its request to borrow $945 million in bonds and a plan to increase its line of credit up to $1.55 billion. (Publicdomainpictures)
On top of a $5.4 billion proposed budget and nearly $950 million in long-term borrowing, Chicago Public Schools is also seeking to increase its line of credit for the upcoming school year by nearly $500 million.
The Chicago Board of Education will vote Wednesday on the district's request to expand its maximum line of credit up to $1.55 billion, according to a meeting agenda released Monday morning.
The biggest driver behind the proposed increase, the district says, is because CPS is not "scooping and tossing" its upcoming long-term debt payment. The phrase refers to a process of delaying debt payments.
Its line of credit for FY16 stood at $1.065 billion.
CPS claims its cash flow continues to pose challenges due to the "significant mismatch in the timing of revenues and expenditures," between February – when its $373 million annual debt service payment is due – and March, when property tax receipts begin rolling in.
"The district will need to expand its line of credit to accommodate this larger payment, made before revenues arrive," CPS Communications Director Emily Bittner said in a district meeting brief. "The district will repay the line of credit immediately upon receiving receipts."
CPS is continuing to negotiate with lenders to finalize its lines of credit, according to Bittner.
Last week, the district announced it would hold a public hearing on the sale of up to $945 million in general obligation bonds for upcoming capital projects.
Those dollars will also go toward CPS contract obligations and buying grounds for new school construction or school additions.
CPS – which allocated $338 million for capital school repairs and modifications in its proposed 2017 budget – has said it plans to release an updated capital plan later this fall. Last week, the district held public hearings over the course of three days on its proposed budget, capital budget and a request to increase its property tax levy by 14.3 percent to help fund its pension payments.
Also on Monday, the Chicago Teachers Union released a report claiming CPS has spent more money and lowered its quality of service by outsourcing nursing, custodial and food service jobs to private companies.
The report, titled "Outsourced: How CPS Sells its Own Governance to the Lowest Bidder," focuses on the district's multimillion-dollar contracts with Aramark, Sodexo Magic and RCM technologies, among others.
"At Wednesday's Board of Ed meeting, the mayor's handpicked school board will vote to approve nearly $270 million in contracts and borrow $945 million for school construction without a real capital improvement plan," CTU researcher Sarah Hainds said in a press release. "All of this is done while asking teachers for a pay cut and refusing to fund sufficient numbers of social workers, counselors, nurses and psychologists."
The union suggests bringing outsourced services back under CPS control and adding additional oversight of the contracts it still has. The report also suggests these contracts are the "tip of the iceberg," and that a forensic audit of all large CPS contracts would unveil widespread fraud and mismanagement.
An email seeking comment on the report from CPS was not returned Monday afternoon.
Teachers, students and other professionals are expected to picket the Board of Education meeting, according to CTU. That meeting begins at 10:30 a.m. Wednesday at the district's office, located at 42 W. Madison St., and will be preceded by the bond borrow public hearing at 8:30 a.m. 
Follow Matt Masterson on Twitter: @ByMattMasterson
---
Related stories: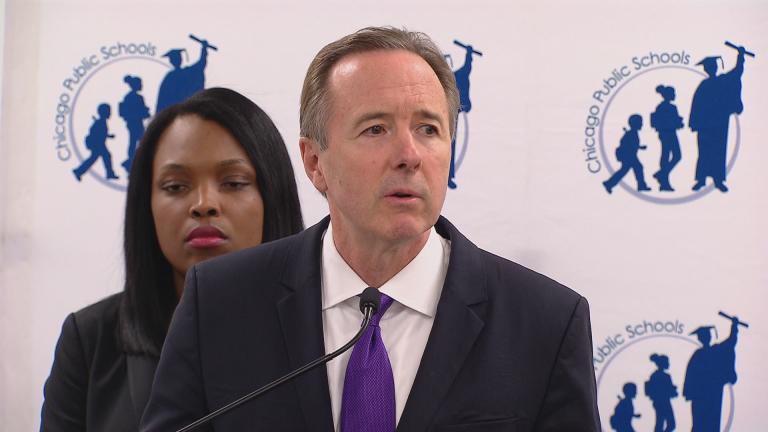 Speakers Question TIF Dollars, Special Ed Funding at CPS Budget Hearings
August 19: Nearly two dozen speakers attended a pair of hearings Friday to voice their concerns about the district's proposed 2017 budget, questioning the morality and legality of funding cuts and staff layoffs within the cash-strapped district.
---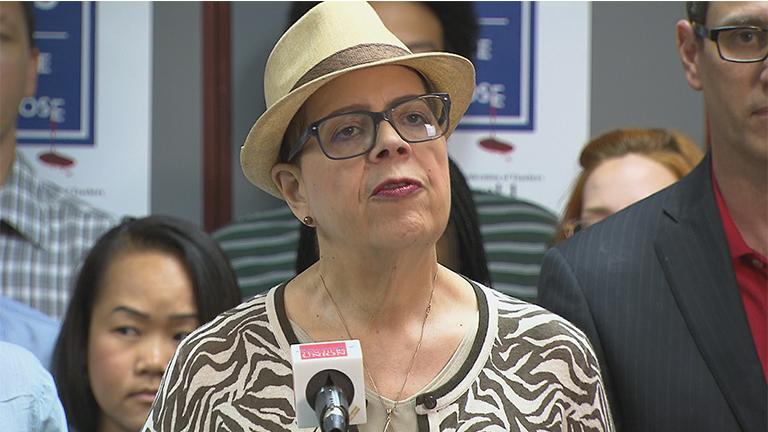 CTU Prepping Teachers for 'Strong Possibility' of Strike
August 17: An email sent to Chicago teachers this week claims the union is "likely to strike" and advertises a strike training session this weekend.
---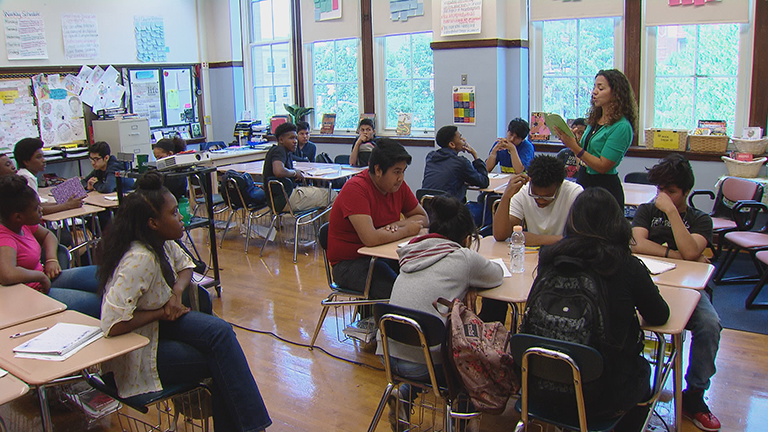 CPS to Cut More Than 1,000 Teaching, Support Staff Positions
August 5: Declining enrollment and vacancies at other schools cited as Chicago Public Schools announces layoffs for hundreds of educators.
---