Researchers found that actions, such as a tackle in football, came across as more intentional when viewed in slow motion than at regular speed. (Pixabay)
Watching a slow-motion replay of a violent football tackle or surveillance video of a fatal robbery can cause viewers to perceive the action as more intentional, according to a new study.
Inspired by their own observations about slow-motion sports replays, researchers conducted a series of experiments in which participants either watched a National Football League player perform a prohibited helmet-to-helmet tackle at regular speed or in slow motion.
"We found pretty consistently that actions that were seen in slow motion were judged as more intentional than those same actions when seen at regular speed," said Eugene Caruso, associate professor of behavioral science at the University of Chicago Booth School of Business and lead author of the study.
"This is in part because when a participant saw an action in slow motion they felt like he had more time to act than they did when they saw the same action in regular speed."
Researchers posited that this bias could have consequences on the use of slow-motion videos in courtrooms.
"There's a real question as to whether or not the jury should be allowed to see slow-motion [video] evidence," Caruso said, adding there have been a handful of trials to date that used slow-motion video evidence. One such case involved the 2009 murder trial of John Lewis, who was recorded on video surveillance fatally shooting a Philadelphia police officer during an armed robbery.
"He was convicted of first-degree intentional murder rather than second-degree unintentional murder, and so he appealed this decision arguing in part the slow-motion version of the surveillance tape that the jury saw was prejudicial," Caruso said. "It created a false impression of how much time he had to think before he [acted]."
To test that, researchers conducted experiments in which participants watched a fatal armed robbery of a store clerk in real time, in slow motion or both.
"Our results are consistent with that idea that slow motion may in fact lead to a bias in the amount of time that it feels like an actor has to act," Caruso said.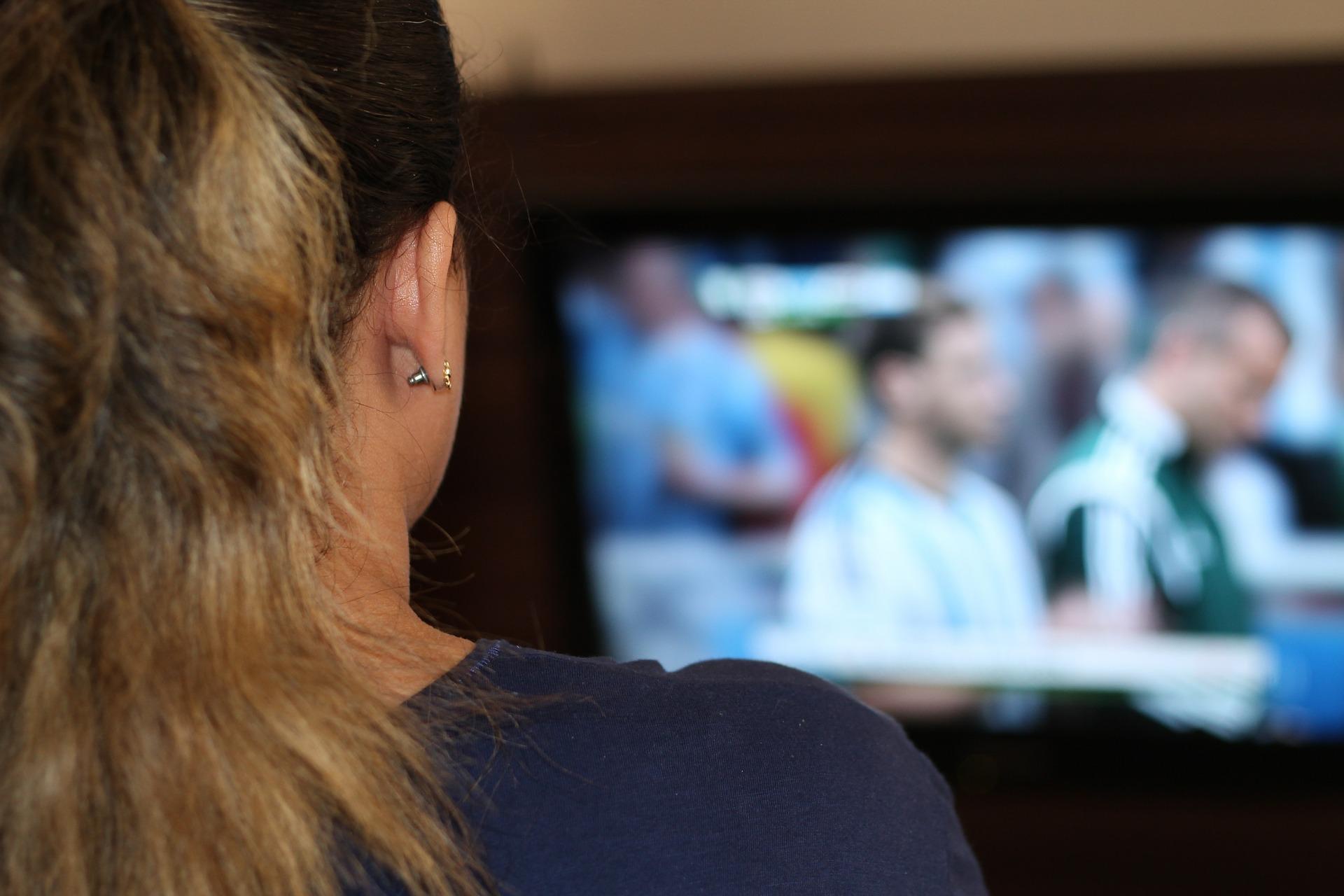 "I think when we start talking about people imputing a state of mind based on the speed at which they watched a video raises serious questions," said Rob Owen, clinical professor of law at Northwestern University. (Pixabay)
Rob Owen, clinical professor of law at Northwestern University who's defended clients facing the death penalty, pointed out that "if this study is accurate, it raises really serious concerns because historically and traditionally ... one way we divide between degrees of homicide is by the degree of intentionality."
"It's not just causing someone's death. It's did you think about in advance? Did you go to that location intending to kill that person?" he added. "Or did intent arise in the course of the action?"
While the prosecution in the case against Lewis argued that jurors couldn't be biased because they saw both versions of the video, Caruso's research suggests otherwise.
"We found that showing participants both speeds of the video was successful in reducing the magnitude of the slow-motion intentionality bias but it didn't eliminate it completely," Caruso said. "Once you see the action unfold in slow motion ... it's very hard to sort of unsee it."
"That's a good basis for defense lawyers, like me, to argue to judges not to show slow-motion videos in court," Owen said. While prosecutors may argue that jurors will miss key details shown in a slow-motion video, Owen says "the risk is they'll see something that's not there which leads the jury to believe they're seeing something they don't see. They're seeing intent and deliberateness."
"I think when we start talking about people imputing a state of mind based on the speed at which they watched a video raises serious questions," he added. "I can see a movement in the future perhaps to require videos be played in court only at normal speed."

"Once you see the action unfold in slow motion ... it's very hard to sort of unsee it."
–Eugene Caruso
---
As video surveillance becomes more pervasive in our culture, especially with the use of police body cameras and dashcams, Caruso cautions against thinking that these videos will hold all of the answers.
"I think, in general [they] will give us a better, more accurate, more complete picture of events. But I think what our work suggests is we have to be cautious in the assumptions that we make of just how objective this kind of video evidence is," Caruso said.
"With more and more of our lives being captured on video, it'll be increasingly common that these questions will come up in trial," he added. "And so as social scientists we kind of have the opportunity to collect empirical evidence on exactly these kinds of questions to understand whether and when this kind of evidence could bias judgment."
Follow Kristen Thometz on Twitter: @kristenthometz
---
Related stories: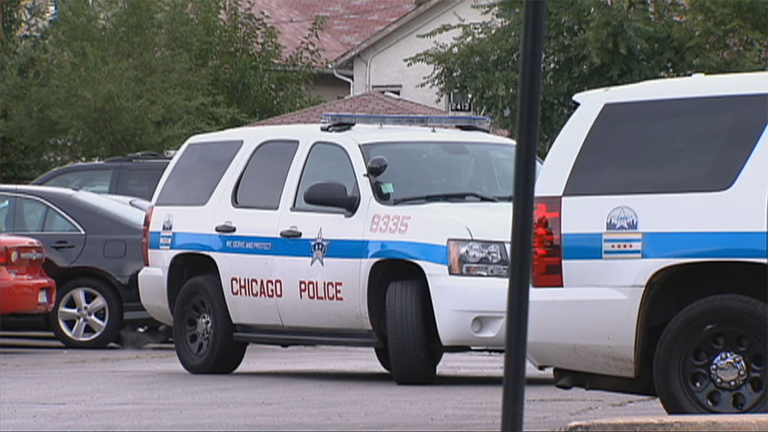 IPRA Releases Police Video of Paul O'Neal Shooting
Aug. 5: The Independent Police Review Authority released police videos showing the shooting of Paul O'Neal.
---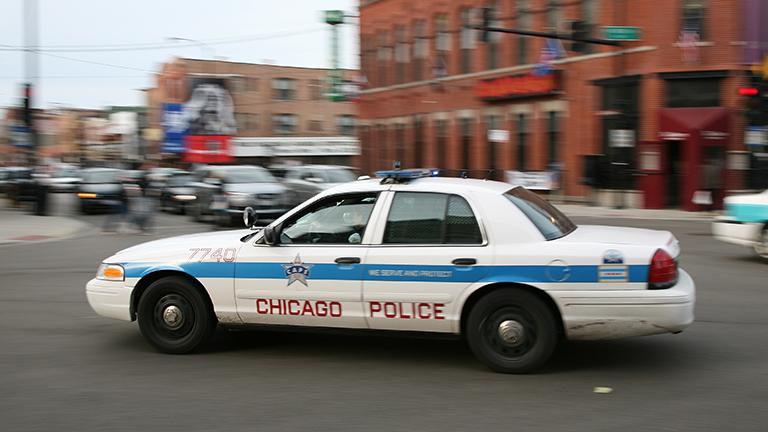 Videos of Potential Police Misconduct Go Public
June 3: The Independent Police Review Authority on Friday released hundreds of videos and other supporting evidence in potential police misconduct cases dating back to 2011.
---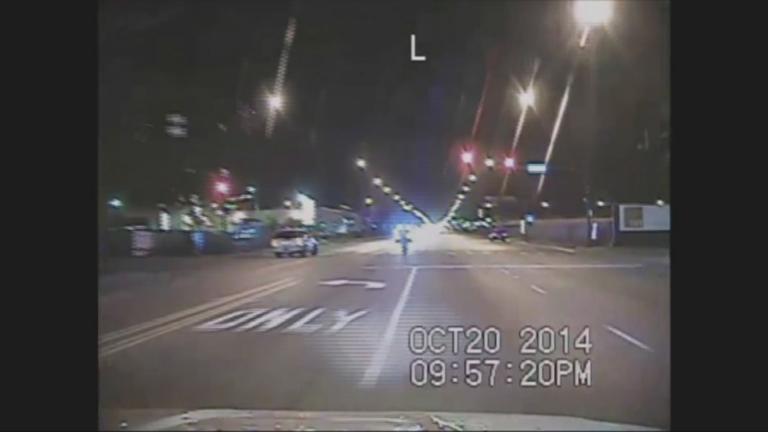 City Releases Laquan McDonald Shooting Video
Nov. 24, 2015: The Chicago Police Department on Tuesday released the video depicting the fatal shooting of 17-year-old Laquan McDonald by police officer Jason Van Dyke, who shot the African-American teen 16 times on Oct. 20, 2014.
---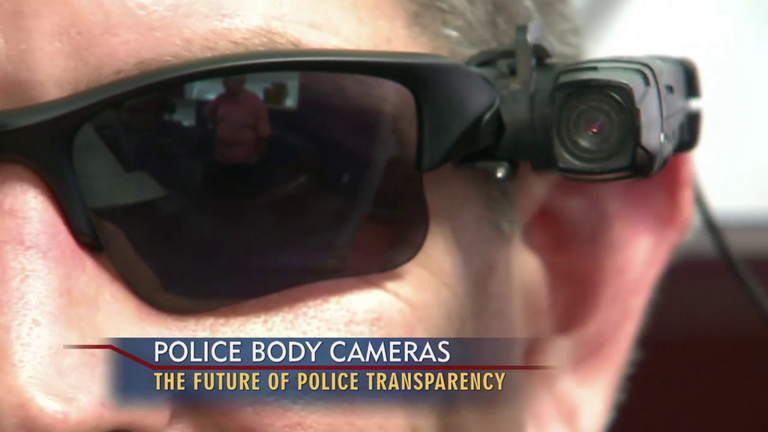 Should Cops Wear Body Cameras?
Aug. 26, 2014: Should police in Chicago wear body cameras? We discuss the implications with our panel. 
---