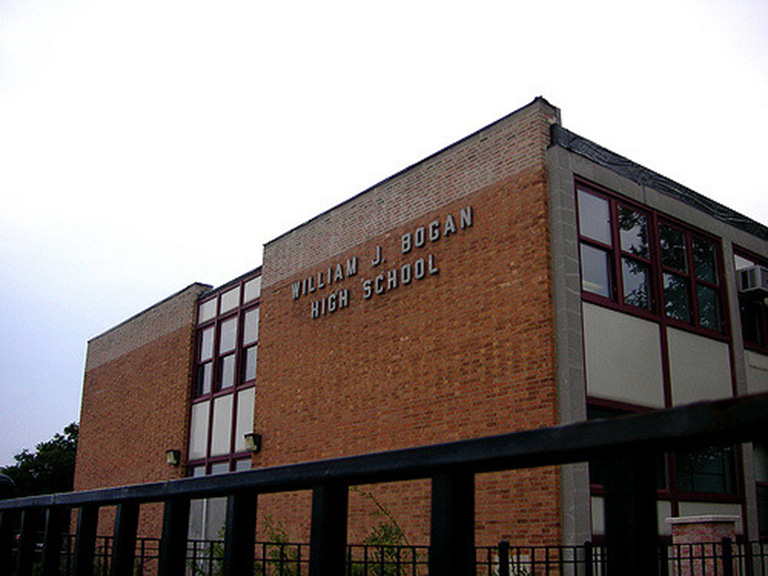 Students at Chicago's Bogan High School and dozens of other CPS schools can now receive college credit at all Illinois universities and colleges for passing their IB exams. (Eric Rogers / Flickr)
Chicago Public Schools students will now receive credit at all Illinois colleges and universities for passing their International Baccalaureate (IB) exams thanks to new legislation passed at the state level.
The new bill amends Illinois' College and Career Success for All Students Act and establishes a standardized IB exam credit policy for public colleges and universities statewide. Signed into law late last month, it also aims to reduce higher education costs for CPS students while affording them more opportunities to earn college credits in high school.
"I was pleased to be the House sponsor for this legislation to make higher education more accessible and affordable, particularly for high achieving students of color," state Rep. Carol Ammons said in a press release. "Higher education is an important factor for economic success, and our state depends on a well-educated work force."
During the 2015-16 school year, there were more than 13,300 CPS students enrolled in IB programs – which are similar to AP courses and test students on a variety of subjects including mathematics, language and science – making it the nation's largest IB network. That total is expected to rise to nearly 15,200 students in the upcoming year.
A 2012 study published by the University of Chicago Consortium on School Research determined CPS IB students are 40 percent more likely to attend a selective four-year college than their peers. In June, CPS issued a report claiming nearly 100 percent of IB participants graduate from high school, while 88 percent of those students continue into college.
A standard credit policy
To pass an IB exam, a student must earn a score of four or above on a seven-point scale. Before this new legislation was passed, each higher education institute within the state was free to maintain its own individual credit policies. But according to the IB program's university policy index, many of the the schools that did recognize the exams typically only issued credits to students who excelled on the tests.
For instance, students at Chicago State University and Augustana College were able to earn credit for scores of five or above on the higher level IB exams, while those enrolling at Northern Illinois University or the University of Illinois at Urbana-Champaign may have been eligible for credit only if they achieved "sufficiently high scores."
Mayor Rahm Emanuel hopes this new legislation will help encourage at least half of all CPS students to begin earning college credits while still in high school by 2019 – a goal he previously announced last month.
"More than ever before, Chicago's students are breaking records – from high school graduation, to college enrollment, and college completion – a testament to the hard work by our students, teachers and parents," he said in a press release. "I want to thank our teachers, and Rep. Ammons and her colleagues in the legislature, for championing these reforms and working together to ensure that students in Chicago and across the state have more opportunities to prepare for college by attaining the hard-earned credits that will make them better prepared for success on day one."
IB programs are currently offered at 22 high schools and 21 elementary schools within CPS.
Follow Matt Masterson on Twitter: @ByMattMasterson
---
Sign up for our morning newsletter to get all of our stories delivered to your mailbox each weekday.
---
Related stories: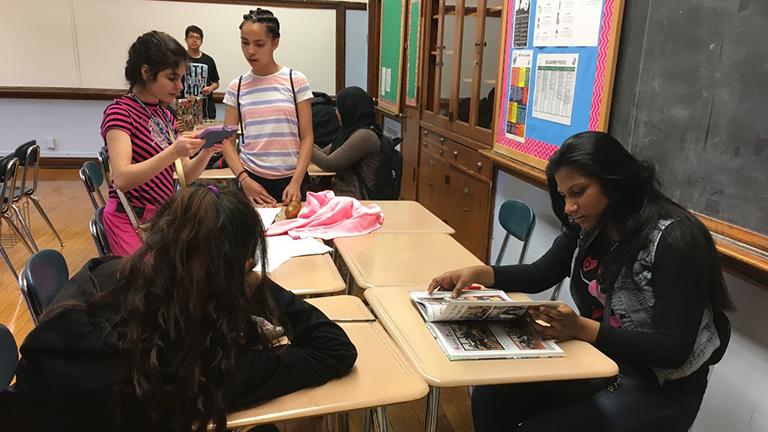 CPS Faces Steady Enrollment Decline, Not All Principals Happy With Budgets
July 15: Though the district's student-based budgeting rate remains at the lowered amount set in February, a declining enrollment means a shrinking budget for schools.
---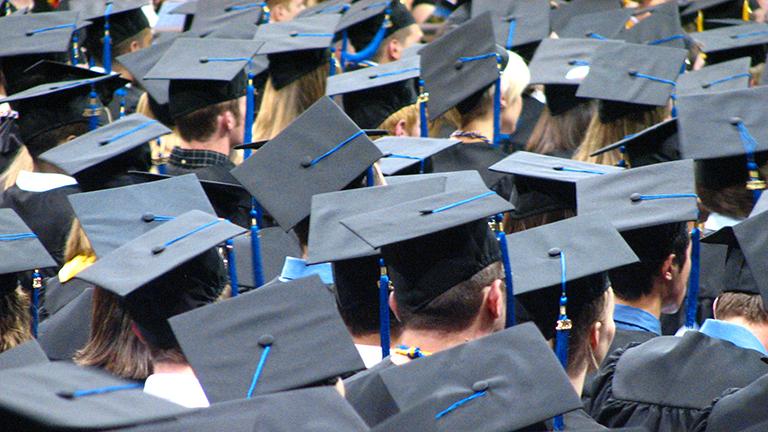 Reports Show Educational Gains for CPS, Despite Financial Troubles
June 9: Despite darkening storm clouds that have been looming over Chicago Public Schools' finances, two reports released this week show some rays of sunshine for student academics.
---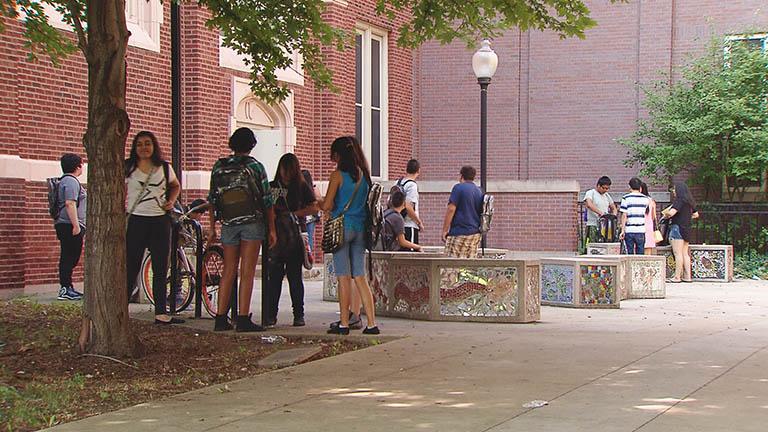 CPS Students Asked to Take Pledge for Peace as Summer Break Nears
June 8: Amid concerns that the summer months will see an escalation of violence in the city, some students at Chicago Public Schools will take a pledge on Thursday to promote peace during the summer break.
---