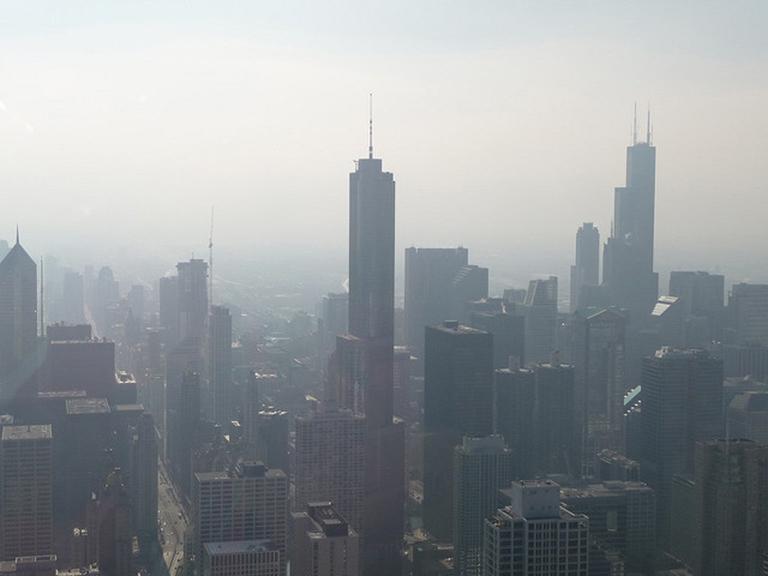 A smog-filled day in Chicago in 2009. (Owen Clay / Flickr)
In response to the National Weather Service's air quality alert, the Illinois Environmental Protection Agency has declared an Air Pollution Action Day for the Chicago area on Wednesday.
An action day is issued when ozone levels are equal to or above levels that are "unhealthy for sensitive individuals," according to the air quality index. Children, older adults, outdoor workers and individuals with pulmonary or respiratory conditions like asthma are most at risk and should take the necessary precautions to stay safe.
"I would follow similar advice you would take on a hot day," said Brian Urbaszewski, director of environmental health programs at the Respiratory Health Association. "Number one, avoid strenuous activity outdoors. Also, try to stay cool, hydrated and comfortable throughout the day."
Air pollution is of most concern during summer months when heat and sunlight trigger chemical reactions that create ground-level ozone gas, according to the EPA. The agency, along with the Illinois Partners for Clean Air, are encouraging Chicago-area residents on Wednesday to reduce their contributions to air pollution. They recommend taking public transit, walking, or biking to get around town. Avoiding gasoline-powered equipment and using environmentally friendly and energy-efficient household products are also advisable, they say.
This is the fifth Air Pollution Action Day of 2016 and the 18th day since April in which air quality has been deemed "unhealthy for sensitive individuals" in Chicago, according to a press release from the Illinois Partners for Clean Air.
Wednesday's day of action comes on the heels of a new report from the University of Illinois Institute of Government and Public Affairs that finds that climate change could lead to 250 more deaths each year in the Chicago area due to air pollution. The report also indicates that "the social costs of the mortality increase associated with increased ozone levels could exceed $250 million annually."
Urbaszewski says promoting renewable energy would "kill two birds with one stone." Renewable energy, like solar and wind power, would cut down on immediate air pollutants in the short term, while slowing down climate change in the long term. 
"While we work to reduce the ingredients that make ozone smog on hot, dry, calm sunny days, having global warming make more of those days doesn't help in the fight for getting air everyone can breathe without getting sick," said Urbaszewski. 
Follow Reuben Unrau on Twitter: @reubenunrau
---
Sign up for our morning newsletter to get all of our stories delivered to your mailbox each weekday
---
Related Stories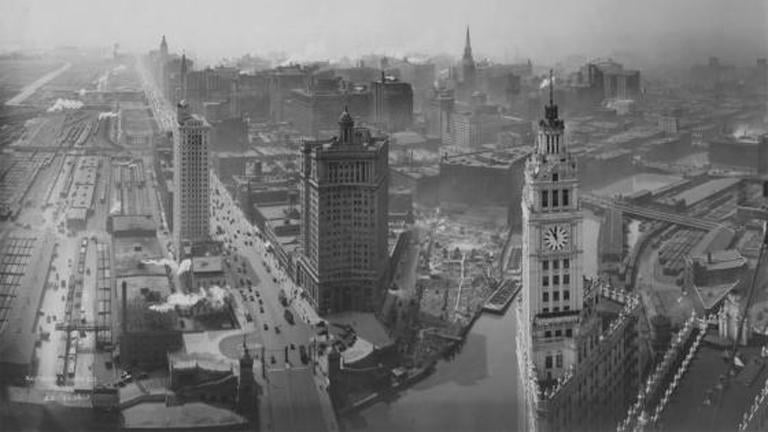 Ask Geoffrey: Chicago's Crusade Against Air Pollution
Jan. 6: Not that long ago, air pollution from burning coal made the Windy City more like the Smoggy City. Our local history expert Geoffrey Baer tells us how Chicago cleaned up its act.
---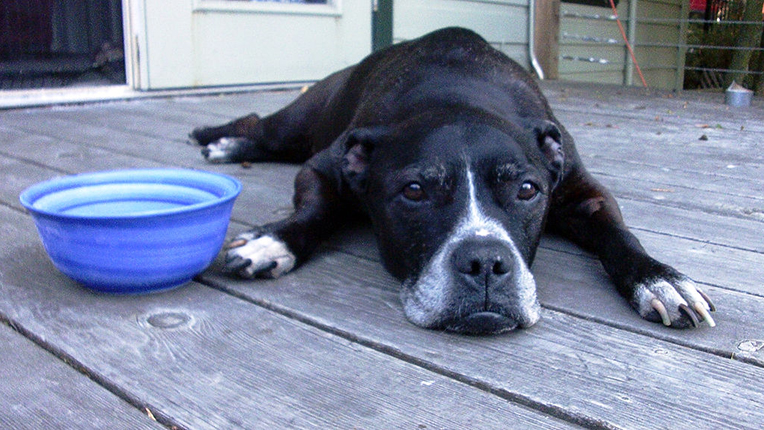 Tips for Staying Cool, Avoiding Illness During a Heat Wave
July 20: With temperatures expected to soar into the mid 90s this week, learn about how you can stay cool and avoid heat-related illnesses. 
---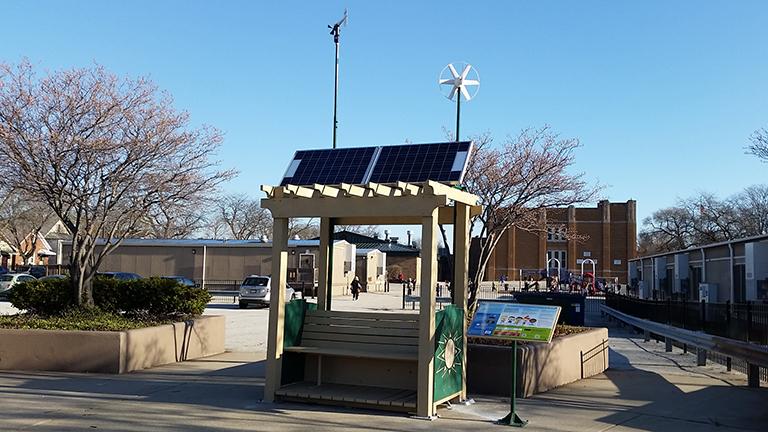 How a Park Bench Monitors Air Quality on Chicago's Southeast Side
June 2: The Environmental Protection Agency recently installed a park bench equipped with air pollution sensors at a CPS elementary school. It's one of just seven such benches in the U.S.
---