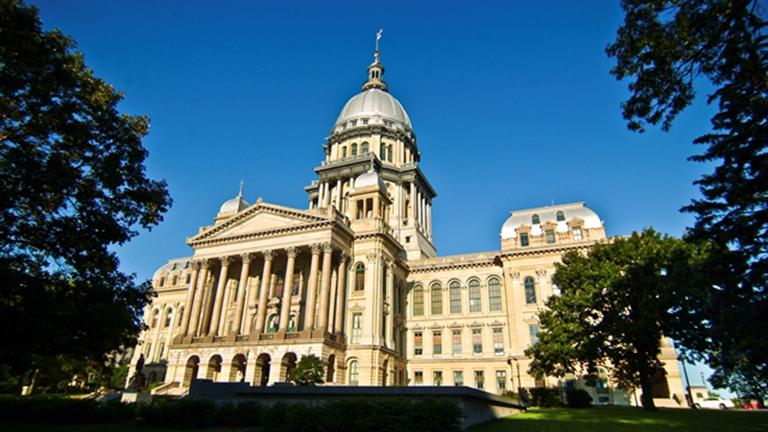 The latest attempt to wrest control of legislative redistricting from state lawmakers was handed a setback Wednesday morning. Cook County Judge Diane Larsen ruled the Independent Map Amendment violates the state constitution.
The proposed amendment would create an independent commission in charge of redrawing Illinois legislative districts every 10 years. Larsen ruled against it, writing that constitutional amendments must be limited to a single topic and only change the structure and procedure of the General Assembly.
In May, Independent Maps filed more than a half-million signatures to get the amendment on the November ballot. The group People's Map, which has been pushing back against the effort since last year, filed suit to block the amendment from going before voters. The redistricting measure is opposed by powerful Illinois House Speaker Michael Madigan, who denies any direct involvement in the People's Map lawsuit.
A similar independent redistricting proposal failed in 2014. Opposition to that plan came from many of the same forces loyal to Madigan who filed this lawsuit, including attorney Mike Kasper.
The Associated Press reported this week that it's unclear who's funding the People's Map group, as it shows no income or expenditures on its reports to the state board of elections.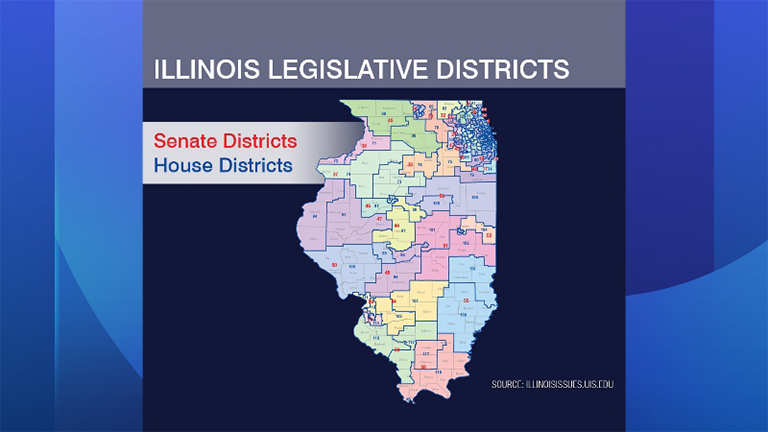 Judge Larsen ruled in favor of People's Map on all seven counts in its suit. John Hooker, chairman of People's Map, called the judge's ruling "a victory for democracy and minority rights."
"This unconstitutional amendment would put a tremendous amount of authority in the hands of unelected middlemen unaccountable to the taxpayers," Hooker said in a statement. "Shifting the authority to draw the legislative map from 178 elected officials to 11 people randomly selected or appointed by legislative leaders does not make the process 'independent,' rather it removes the ability for voters to have a voice. A group of unelected mapmakers is accountable to no one for the decisions it makes, has no reason to protect minority voters and minority communities, and faces no consequences for failing to give those protections. Minority groups have spent decades fighting to ensure our voices are heard, and that hard work would be in jeopardy if this amendment were to become law."
Independent Maps Chairman Dennis FitzSimons said his group's initiative was "carefully crafted" to protect minority communities and create an independent, transparent system. FitzSimons was disappointed with Wednesday's ruling, but expected all along the matter would be decided by the state Supreme Court.
"The court did confirm our position that redistricting in general is … fair game for a citizen initiative like ours. But then the court delivered an interpretation that would make it virtually impossible to empower a citizen commission," FitzSimons said. "We still have confidence that what we have written is in line with the intent of the writers of the constitution, and we would expect the Supreme Court to take a fresh look at this and recognize that these hyper-narrow limitations put on citizen initiatives are not correct."
During the spring legislative session, Illinois lawmakers tried to preempt the Independent Map Amendment by passing their own plans to change legislative redistricting, but those attempts failed.
"The inherent conflict of interest in politicians drawing their own maps as opposed to voters electing their own legislators is very clear, and it's been clear for decades," FitzSimons said. "The (redistricting) process that is in the constitution right now was designed to ensure bipartisan compromise, but it hasn't worked."
In a statement, Gov. Bruce Rauner called the ruling "a harsh reminder that the political system in Illinois is in need of major reforms."
"I hope the decision to deny voters the chance to consider the Independent Map redistricting referendum is appealed and reversed. … Voters should be able to choose their elected officials through an independently-drawn map that ensures competitive elections. Instead, we have politicians choosing their voters, putting politics ahead of people," Rauner said.
Independent Maps says it's filing an expedited appeal with the Illinois Supreme Court.
Paris Schutz contributed to this story.
Follow Nick Blumberg on Twitter: @ndblumberg
---
Sign up for our morning newsletter to get all of our stories delivered to your mailbox each weekday.
---
Related stories: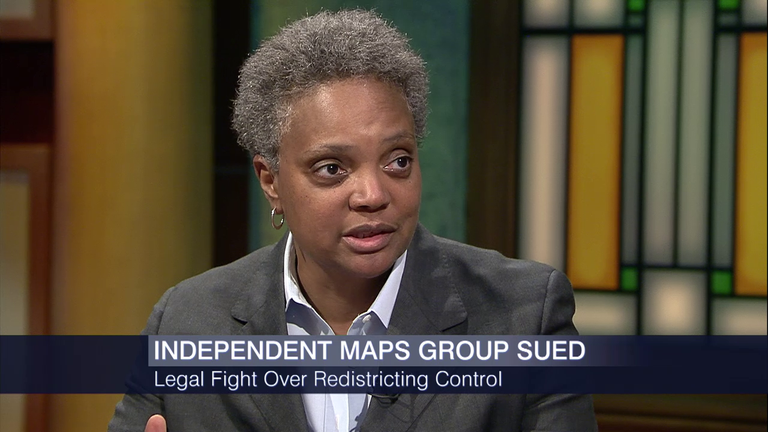 Independent Maps Group Responds to Lawsuit
May 23: Days after a bipartisan group filed a constitutional amendment that would take redistricting out of the hands of state lawmakers, a lawsuit was filed to get the proposal thrown out.
---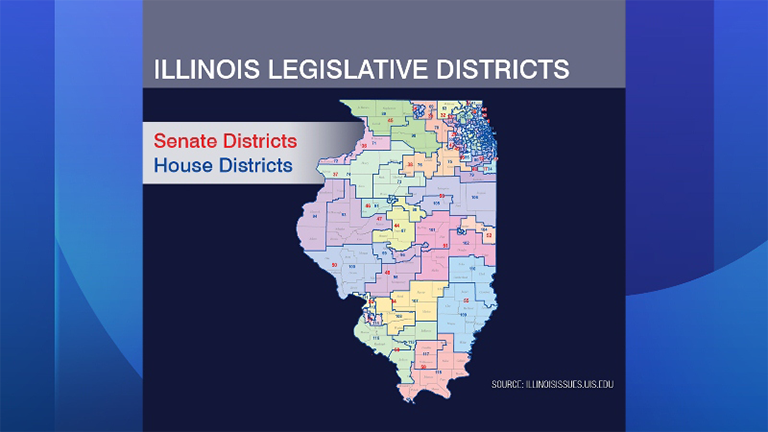 Independent Map Group Files Constitutional Amendment for November Ballot
May 6: An Illinois constitutional amendment that would create an independent commission to redraw legislative districts every 10 years is one step closer to November's election ballot. The group Independent Maps delivered petitions with 570,000 signatures to the state capitol in Springfield on Friday.
---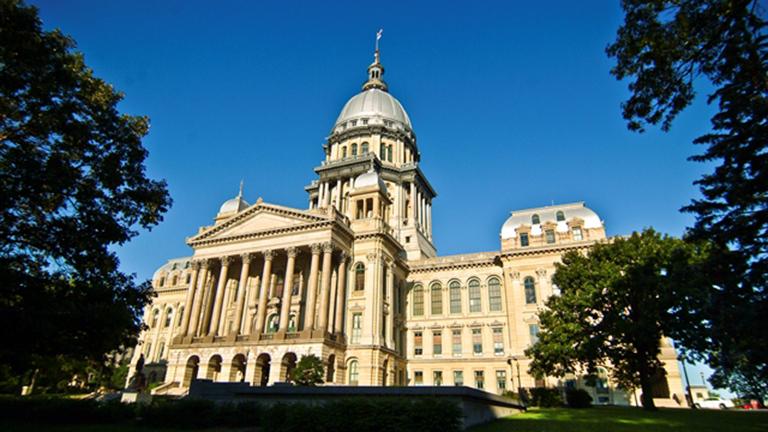 Deadline Looms to Change Income Tax Law, Legislative Mapping Process
May 2: Will Illinois move to a graduated income tax from a flat tax, and will it end the practice of gerrymandering legislative maps? Tuesday marks the deadline in the Illinois General Assembly to pass laws to change these practices.
---