Cook County is facing a $174 million budget gap in the upcoming fiscal year. That's according to a preliminary budget forecast released late last month.
Pension debt, increased costs, and weaker-than-expected revenues are all contributing to the hole.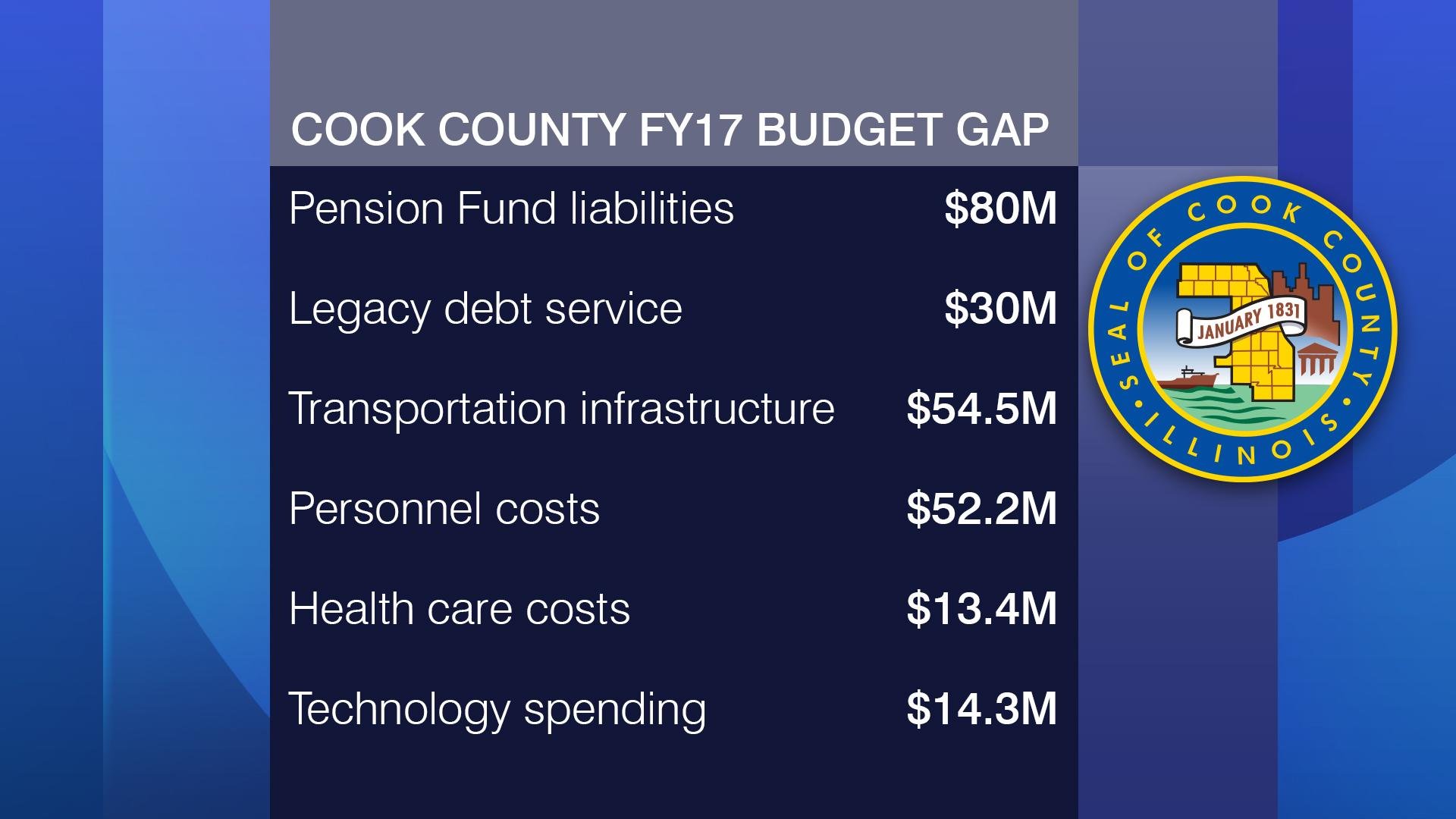 "If you look at our budget over the last five years, the ways in which we've struggled are pretty predictable but every budget has been a challenge and as I've said there hasn't been a year in which we haven't had a deficit to close, a gap to close," Cook County Board President Toni Preckwinkle said. "We always look first to cuts and efficiencies. That's where we start. How can we be more efficient?"
The county has reduced its workforce by nearly 10 percent, and Preckwinkle is cautious about reducing it even further.
"When you get to the point where you're reducing your ability to deliver quality services, you have to think carefully about it," she said.
The partially resolved state budget mess creates an additional challenge: The state still owes the county more than $100 million.
"We're always challenged in our budget cycle to close gaps but it makes it much more difficult to plan when you have no idea whether the state is ever going to come up with a real budget," Preckwinkle said.
Gov. Bruce Rauner should pursue his ideological agenda outside of the budget process, Preckwinkle said.
"Putting a budget together is the basic obligation of government at every level. That's the first thing and the most important thing you do every year. … That should take priority over any ideological agenda you have. You can pursue that outside of the budget process."
Bridging the gap between the community and police
"Ninety-five percent of the people on our police force are good and decent people who struggle every day to do a difficult job well. And it's very hard to be a police officer in these times," Preckwinkle said. "But we have 5 percent of the officers who engage in bad acts and unfortunately, there's a code of silence in the police department that historically has protected them."
Breaking that code of silence is a "real challenge."
"We have to change the police culture. People have to hold other officers accountable for their conduct especially the leadership has to hold officers accountable. And we also can't expect the police to solve broader societal problems," Preckwinkle said. "There's a whole constellation of issues that challenge those communities and violence is part of that constellation."
While there are many ways to address the problem, Preckwinkle said bringing economic development to those communities is just one solution.
"I had a conversation with the superintendent of police last week and we talked about some of the ways in which the county and the Chicago Police Department could work together and we're going to pursue those," she added.
Presidential politics
While Bernie Sanders is expected to endorse Hillary Clinton on Tuesday, Preckwinkle, a Clinton delegate, hopes Sanders doesn't stop at just an endorsement.
"I hope he works hard for the ticket and campaigns now through November," she said. "I met Hillary Clinton in 1991 at an event, and I was really impressed with her intelligence and talent and I still I am.
"I think she's a great candidate and she's got tremendous experience—brings a real record of accomplishment to the job. And I hope that's something the Bernie Sanders delegates will acknowledge."
---
Sign up for our morning newsletter to get all of our stories delivered to your mailbox each weekday.
---
Related stories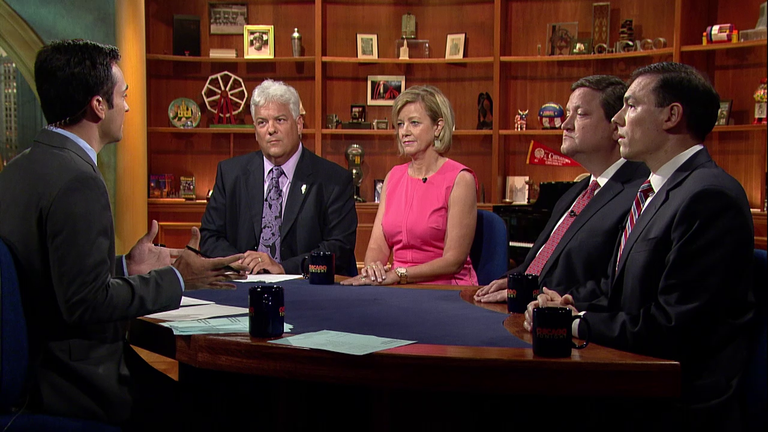 Opponents of State Stopgap Budget Explain Their Votes
July 5: The state's six-month stopgap budget sailed through the Illinois General Assembly by a huge vote margin last week, just before the fiscal year deadline. Only four lawmakers voted against the plan. They join "Chicago Tonight" to explain their decision.
---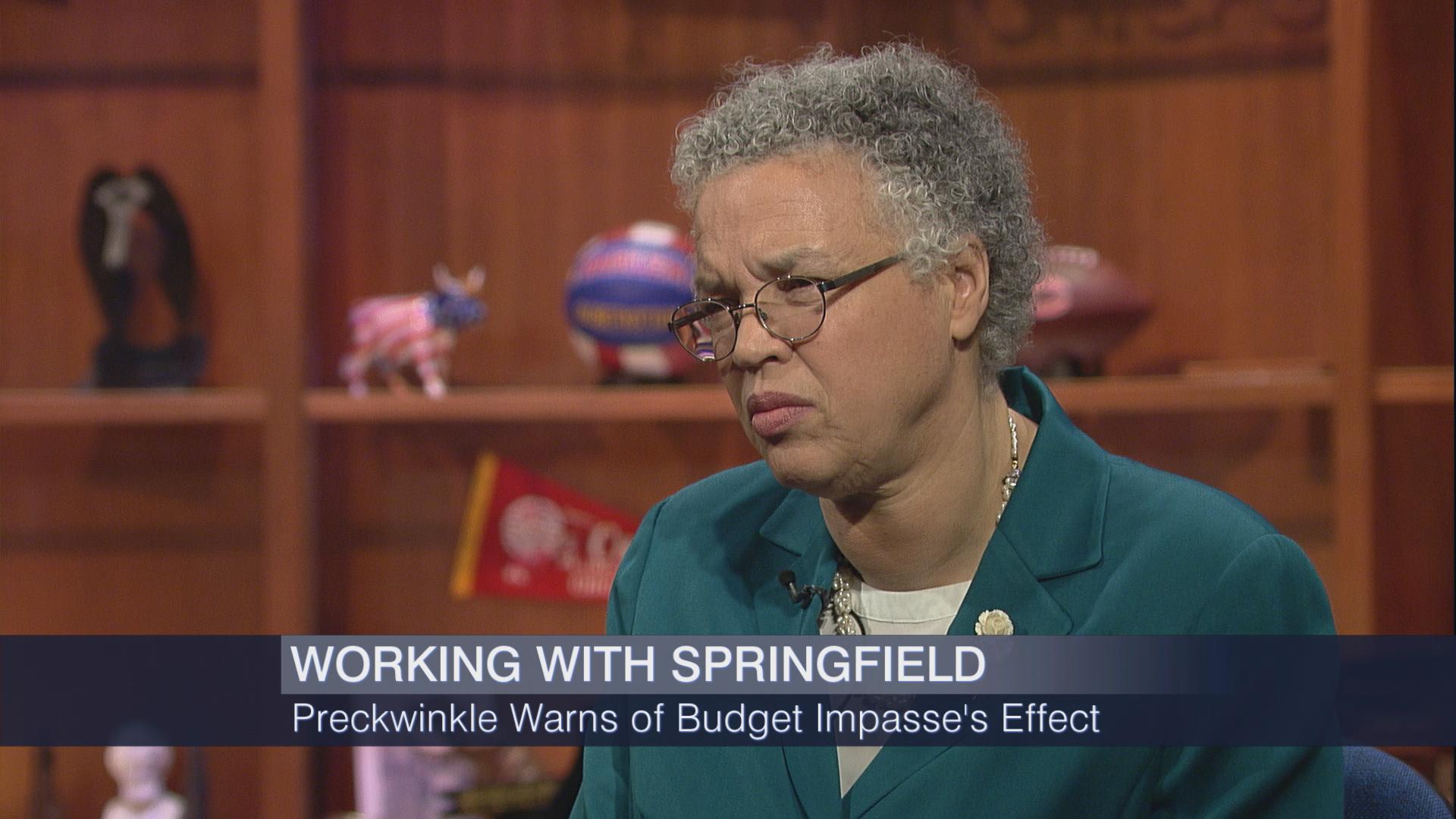 Toni Preckwinkle Warns of a Trickle-Down Budget Crisis in Cook County
Feb. 17: Reaction to Gov. Bruce Rauner's second budget address from Cook County Board President Toni Preckwinkle, who says no state budget means layoffs are around the corner.
---