Illinois is in its eighth month without a budget, and Gov. Bruce Rauner isn't backing down from at least some of his "turnaround" agenda.
As we've heard for months, social services agencies are feeling the pinch. So too are local governments. Cook County could be facing layoffs, as millions of dollars in unpaid bills pile up.
Cook County Board President Toni Preckwinkle calls the impasse a "nightmare" for local units of government.
"This is profoundly disturbing to me," Preckwinkle told Carol Marin on Wednesday's show. "You have to understand that the state owes Cook County $65 million from last year – our fiscal year ended Nov. 30. We have $225 million in exposure – that's state grants that normally come to the county – for the fiscal year that we're in right now. We can't afford to continue to fund state programs without any state resources."
[Related: State Owes Catholic Charities $25 Million and Growing Due to Budget Impasse]
Without funding, the county has to dip into its cash reserves, Preckwinkle explained. "[It's] like spending your savings, to pay for these programs. We don't have unlimited savings."
Marin asked, "Do you have conversations with [House Speaker Michael] Madigan? What are those conversations like, with regard to the fact that the county is in dire straits and he's the speaker presiding over this house divided?"
"His view – and frankly, it's my view, is that we need to disconnect the 'turnaround' agenda that the governor has put forward from passing the budget, which is a basic function of government," Preckwinkle said.
Below, some additional highlights from our conversation.
On her support for state's attorney candidate Kim Foxx, who was slapped with a finding today by the State Board of Elections that she failed to report as a contribution a $25,000 poll that the Preckwinkle campaign financed while Foxx was still working for the county.
"Should that give voters either pause about her judgment, or maybe about her indebtedness to you?" Marin asked.
"Neither," said Preckwinkle. "We disagree with the finding. She wasn't a candidate at the time."
"But once she was a candidate, and that poll was about the candidacy, is the Board of Elections 8-0 wrong about that assessment?" Marin asked.
"I think so," Preckwinkle said. "I don't know what's going to happen, but I disagree with the finding."
On whether there should be a special prosecutor in the Laquan McDonald case
"I don't think the state's attorney has proven to be effective when it comes to cases of police misconduct of this magnitude," Preckwinkle said, calling the recent deaths of McDonald, Ronald Johnson, Philip Coleman and Cedrick Chatman at the hands of police officers "absolutely profoundly discouraging events."
"I don't feel that the police have been appropriately held accountable in any of these cases," she said. "The question is, who should prosecute the cases? The folks yesterday came forward and said we need an independent prosecutor."
"And you agree with that," said Marin.
"Yes," Preckwinkle said.
On contract negotiations between the Chicago Teachers Union and Chicago Public Schools
"I'm a teacher by profession so my natural sympathies are with the teaches," Preckwinkle said, adding that she does "hope and pray" that teachers do not go on strike. "My grandchildren are all in Chicago Public Schools. I'd hate to see that."
Watch the video to hear our full discussion.
---
Below: Gov. Rauner delivers his budget address (jump to the 40-minute mark to see Rauner's entrance and speech). You can also read his speech as prepared for delivery.
---
Related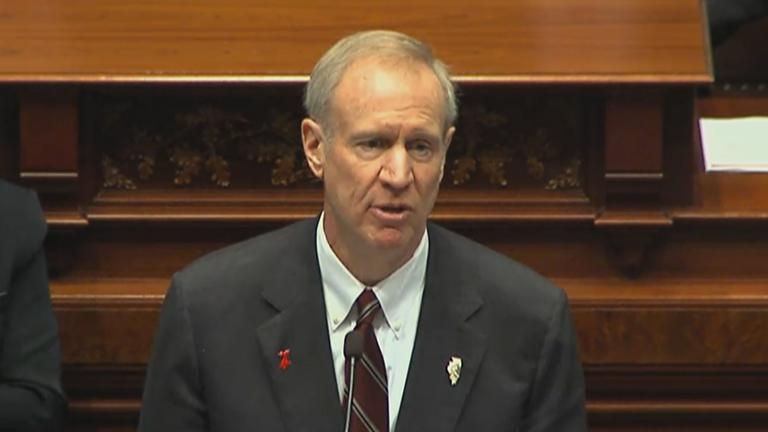 Gov. Rauner Gives Lawmakers 2 Options in 2nd Budget Address
Gov. Bruce Rauner on Wednesday laid out two options for state lawmakers in his second budget address. Tonight, Amanda Vinicky joins us live from Springfield with more details of the governor's budget proposal and response from Democratic legislative leaders.
---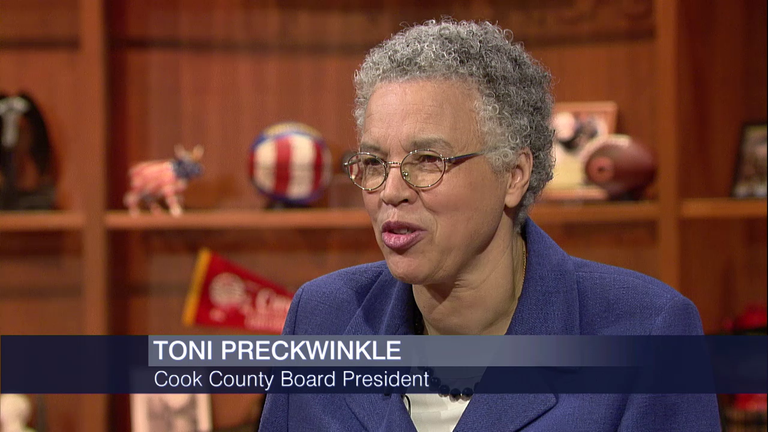 Chicago in Crisis: Toni Preckwinkle Weighs In
Dec. 14, 2015: Cook County Board President Toni Preckwinkle is calling for the resignation of Cook County State's Attorney Anita Alvarez in the wake of the shooting death of Laquan McDonald. Carol Marin talks with Preckwinkle about the crisis surrounding the Chicago Police Department and the sweeping probe of police patterns and practices by the DOJ.
---