After a gunman killed 49 people at a gay nightclub in Orlando, Florida, organizers of Pride Month events around the U.S. have been beefing up security measures and memorializing the victims of what has become the largest mass shooting in the country's history.
Chicagoans are marking LGBT Pride at events around the city, including a pride festival June 18-19 in Boystown. The celebrations culminate next Sunday the 26th, as hundreds of thousands watch the 47th annual Pride Parade wind its way through Uptown and Lakeview.
Longtime parade coordinator Rich Pfeiffer says the Orlando shooting has left him somewhat speechless in recent days. "But we're just pulling ourselves up and saying, 'We've got to go on.' … We'll have a moment of silence at the beginning of the parade, but then we'll go on, we'll celebrate, we'll live our lives. That's what we have to do, and that's what we're going to do."
Pfieffer said even amidst some of the hateful comments made in the wake of the attack, he's seeing those in the LGBT community and others turn to positive action.
"You can let it be hate, but you've got to turn that hate and anger into some more positive, into love. You can't become, quote, 'what your enemies are.' You can't hold that anger within. And in talking to people in the last few days, they're turning that anger into positive action, and the parade is just one of those things," Pfieffer said. 
Pfeiffer says the parade is adding more security guards this year, many of whom are off-duty police officers. And it's coordinating with the city, the Chicago Police Department and the city's Office of Emergency Management.
The local FBI office also says it's keeping an eye on safety at Pride. In a statement Wednesday, the agency says:
"The FBI is working closely with the Chicago Police Department to assist in establishing security measures for the 47th Annual Pride Parade. The safety and security of the people of Northern Illinois is our top priority and we work hand-in-hand with our Federal, State and Local law enforcement partners to gather, share and act upon threat information as it comes to our attention. In that light, we urge the public to report any and all suspicious activity to the FBI or are any of our partners."
But while Pfeiffer's fielded many questions about parade security after the attack in Orlando, he thinks this year's parade might even see an increased crowd.
"I think this a clarion call for people who thought we'd accomplished so much. But there is still inherent homophobia in American culture that's still out there," Pfeiffer said. "Over the last year, there have been a lot of transgender people murdered in the streets. We have marriage equality, the repeal of Don't Ask Don't Tell, but there's still a long way to go change hearts and minds, and legislation on a national level to ensure rights in every state of the union."
Pfeiffer joins "Chicago Tonight" for a conversation about this year's Pride Parade.
---
Chicago Pride Fest
Halsted Street between Addison and Grace
Celebrate the LGBT community by taking a stroll along Halsted Street. Indulge in food and drinks while listening to hit songs by Jordin Sparks, Daya, Dumblonde and many more. 10 a.m.-10 p.m. Saturday, June 18, and Sunday, June 19. $10 donation recommended. 
Chicago Pride Parade
Kicks off at Montrose and Broadway
Enjoy the culmination of Pride Month at the 47th annual Pride Parade. Don your brightest colors and step up to the curb along Broadway and Halsted streets to revel in the celebration. For the "liveliest viewing spots" head to the Boystown section of Halsted Street. Tip: if you want a good view, get there early. Noon, Sunday, June 26. Free.
---
Sign up for our morning newsletter to get all of our stories delivered to your mailbox each weekday.
---
Related 'Chicago Tonight' stories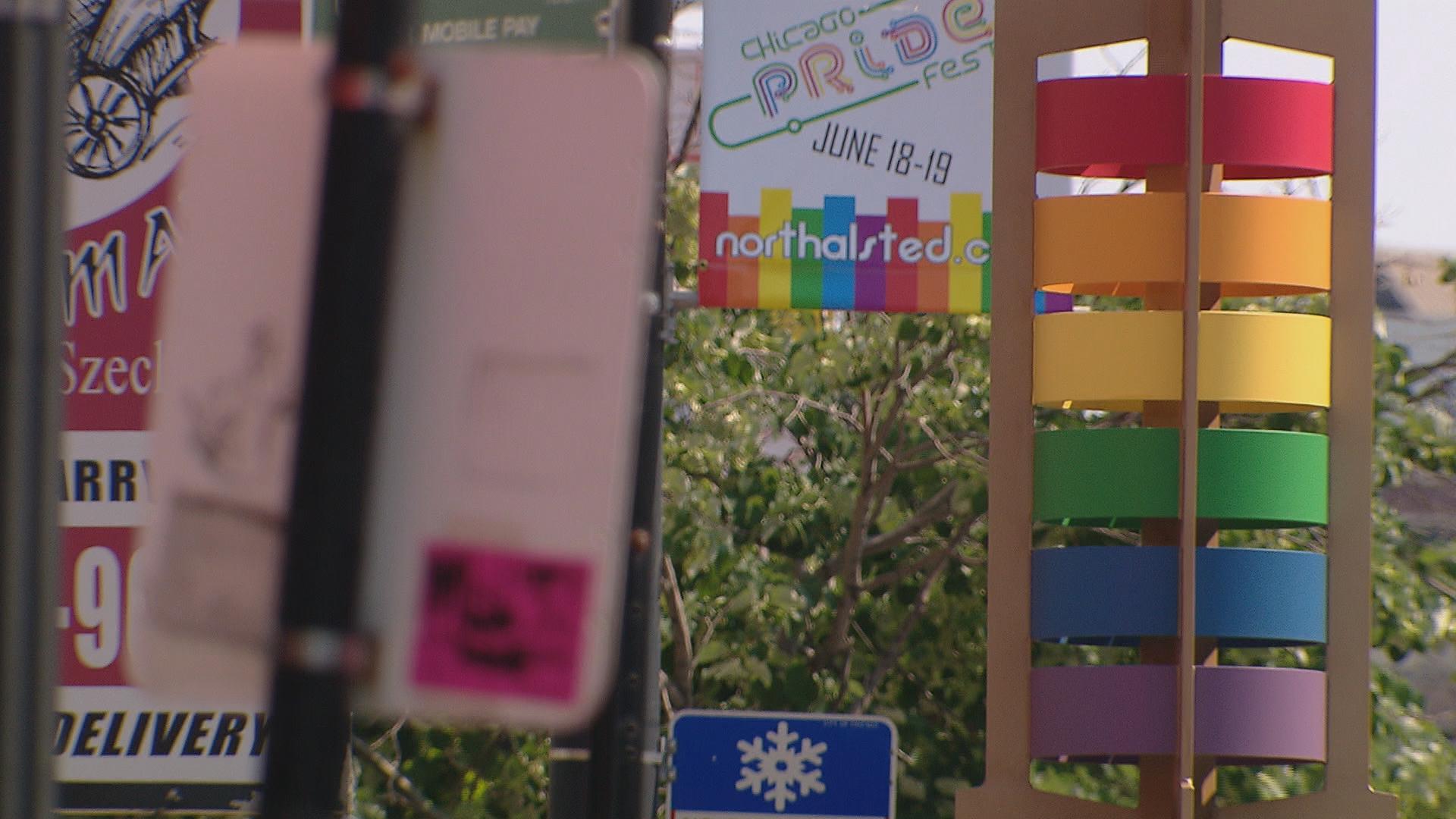 Global Show of Support for LGBTQ Community After Orlando Club Attack
June 14: Members of Chicago's Muslim and LGBTQ communities are grappling with the fallout from Sunday's attack at Pulse, a popular gay nightclub in Orlando that left a reported 49 dead and 53 injured. We speak with a local Muslim interfaith youth leader and a former employee of Pulse.
---
Chicago Reacts to Orlando Mass Shooting
June 13: Chicago reacts to the mass shooting in Orlando that left a reported 49 dead. We have the latest as a vigil gets underway in Lakeview.
---