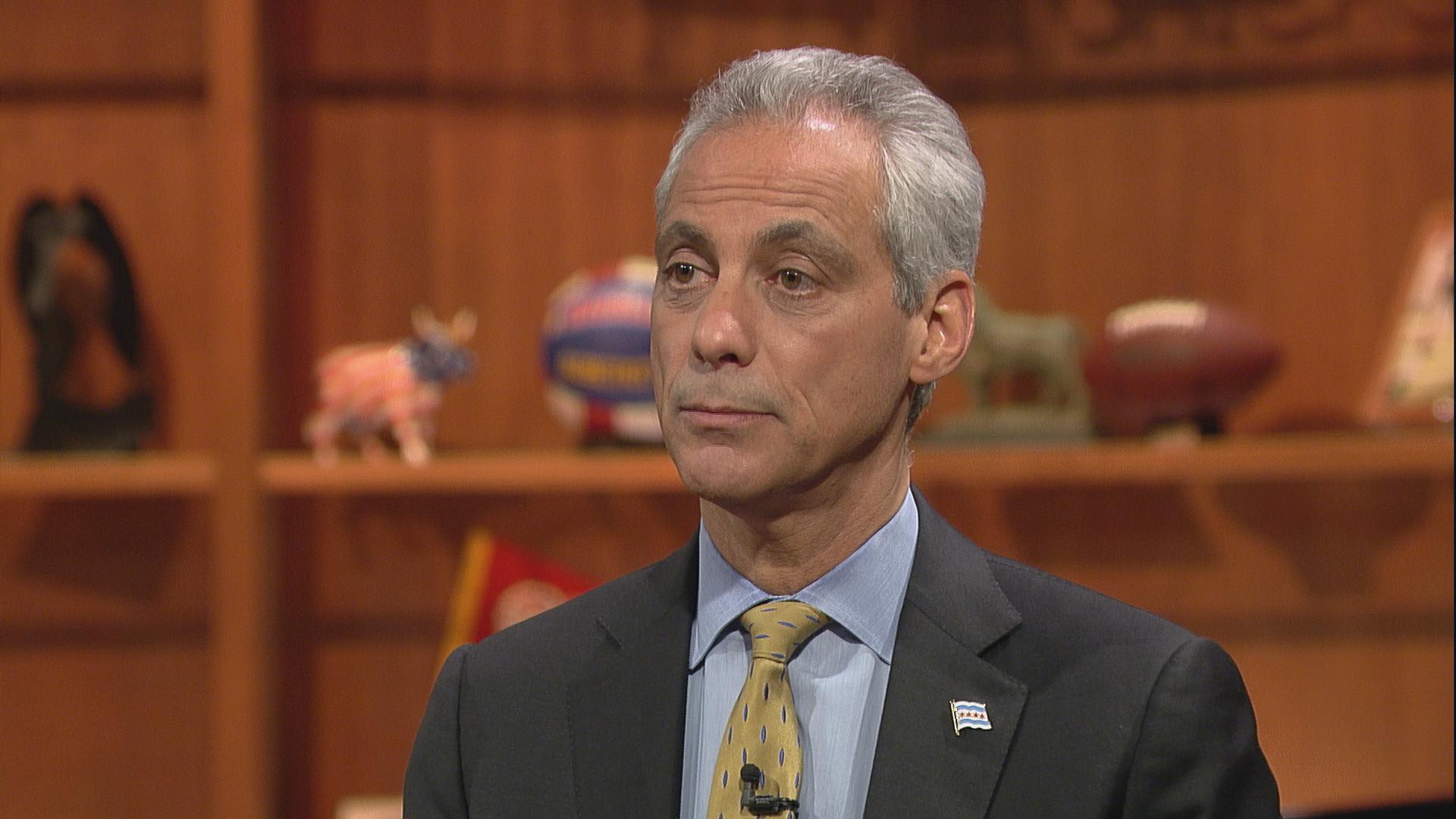 Mayor Rahm Emanuel most recently joined "Chicago Tonight" on March 29 for a one-on-one interview with Paris Schutz.
Few major city mayors can have more problems to deal with than Mayor Rahm Emanuel.
High on that list must be the fear that Illinois' record-setting failure to pass a budget could mean that Chicago Public Schools will not open as scheduled in the fall, something CPS chief Forrest Claypool is already openly warning about.
Even if the budget impasse is resolved and school funding restored, there's still the possibility that Chicago teachers will strike if the current pension pick-up is taken away from them.
Aside from placating angry parents and teachers, the mayor is also trying to navigate a path to reforming the Chicago Police Department in the wake of near-universal condemnation following the release of the video showing the fatal police shooting of Laquan McDonald.
Complicating the mayor's task is that while he needs to push through reforms to restore public confidence in the police, he desperately needs the police to help him control spiking violence. Just this weekend, at least eight people were shot and killed and 32 wounded, according to the Chicago Tribune.
And if that weren't enough, there's always the issue of Chicago's underfunded pensions for city workers.
So, with a very full inbox, Emanuel joins "Chicago Tonight" for a one-on-one interview with Paris Schutz on Tuesday. 
Do you have questions for the mayor? Share them with us in the comments section below – we may use them on the air. You can also join the conversation on Facebook.
---
Sign up for our morning newsletter to get all of our stories delivered to your mailbox each weekday.
---
Related from "Chicago Tonight"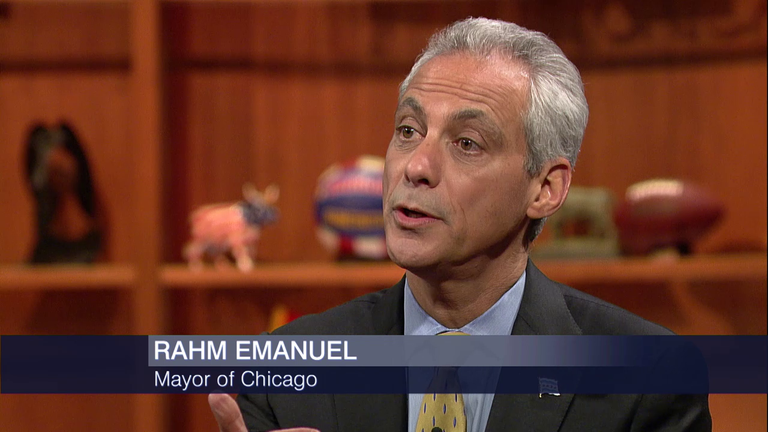 Mayor Emanuel on CPD Superintendent, CTU Strike, City Finances
March 29: Mayor Rahm Emanuel said Eddie Johnson, his pick for CPD interim superintendent, has received support inside and outside of the police department. "I think he has the chops to make the changes that are necessary," Emanuel said to Paris Schutz.
---