The video cannot be displayed.
Narrated by Bill Kurtis, the documentary "Heroes on Deck" tells the true story of forgotten World War II fighter planes at the bottom of Lake Michigan, the brave flyers who trained in them, and their link to the U.S. victory in the Pacific.
John Davies, the writer and director of the documentary, joined host Phil Ponce to discuss the film, including how the training program came into existence.
"The inciting incident was probably Pearl Harbor," Davies said. "We suddenly realized it was going to be a carrier-based war, to go after the Japanese, and we'd need a lot of new pilots. But taking current carriers out of service, and using them to train wasn't really practical."
With new carriers, Lake Michigan could offer a safe training ground.
"They trained 15,000 pilots between '42 and '44 in Lake Michigan on these two makeshift carriers made from old passenger ships," Davies said.
After just eight successful takeoffs and landings, usually accomplished in a single day, the pilots were sent to the Pacific to help shift the balance of the war. Among those who were trained on these converted passenger steamers: future President George H.W. Bush.
"It was a three-day operation: one day in the classroom out at Glenview, another day on practice fields that had carrier outlines on them and the third day, it was out to the lake and onto the carrier," Davies said. "They had to do eight takeoffs and landings in about two hours. And then the fourth day, they were on the train and off to Glendale, California, and a few weeks later they were in the Pacific fighting the Japanese. And these guys were kids."
Using interviews, declassified film, underwater recovery footage and computer-generated recreations, "Heroes on Deck" brings to life this vital chapter of American history and continues the story first told in the acclaimed 1988 documentary "Top Guns of '43."
Davies hopes the documentary will remind people of the contributions these aviators – and Chicago itself – made to the war.
"I hope no one ever drives down Lake Shore Drive again the same way, because if you look out there, something incredible happened that really did change the course of WWII," Davies said. "If this training exercise hadn't happened, I'm not saying we wouldn't have won the war, but it definitely had an impact on it." 

Watch the documentary on WTTW11: The documentary airs at 9 p.m. Thursday and 6 p.m. Sunday. Click here for more information on air times. John Davies is the writer and director of the documentary. Bill Kurtis is the narrator. Harvey Moshman is executive producer and aircraft recovery photographer and Brian Kallies is the producer and editor.
Below watch a trailer for the documentary. 
Sign up for our morning newsletter to get all of our stories delivered to your mailbox each weekday.
---
Related 'Chicago Tonight' stories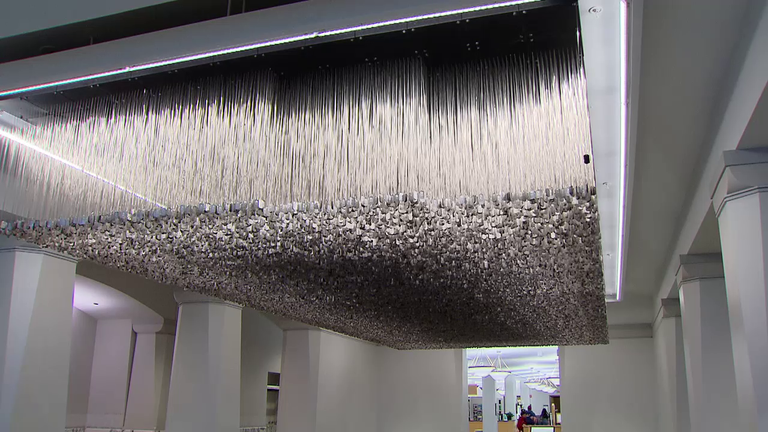 Restored Art Installation Invites Reflection on Consequences of War
March 3: A prominent work of art has been out of the public eye for almost five years. Titled "Above and Beyond," the installation commemorates American soldiers who lost their lives in the Vietnam War, and it's now back on display at the Harold Washington Library.
---
In the Trenches with War Photographer Lynsey Addario
Dec. 9, 2015: See incredible images of combat zones around the world with a woman whose war photographs caught the attention of Steven Spielberg. Meet photojournalist Lynsey Addario.
---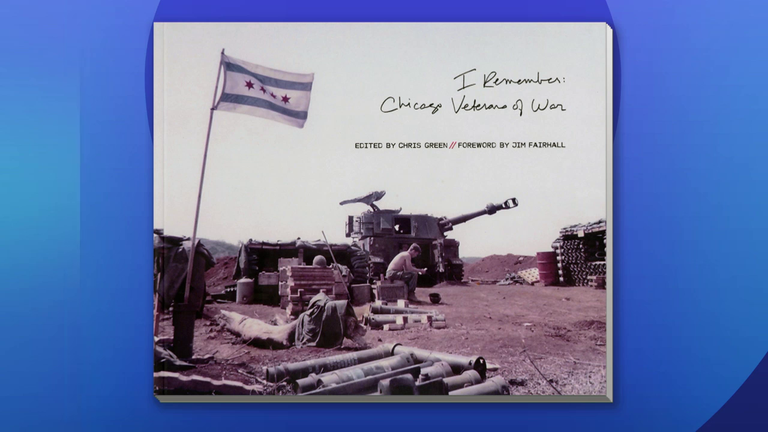 Chicago War Veterans Focus of New Book
Nov. 11, 2015: On this Veterans Day we hear from two men who served their country and are now featured in a new book of remembrances by Chicago-area veterans. The book, "I Remember: Chicago Veterans of War," features the memories of 50 veterans who served in World War II, Korea, Vietnam, Bosnia, Iraq and Afghanistan. 
---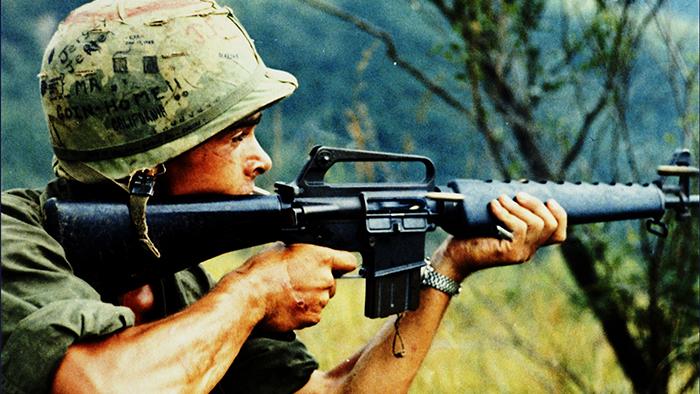 Special Ops Photographers Offer Unfiltered Look at 'Faces of War'
Oct. 7, 2015: A new exhibition in Chicago showcases a collection of rare images and films from Vietnam, and the cameramen–many of whom were enlisted soldiers– who captured them. Three such veterans join us to discuss their experiences documenting that war.
---