Earlier this year, a legendary Chicago record store closed, presumably forever.
For more than 50 years, the Jazz Record Mart at Illinois and Hubbard streets in River North was a haven for fans of jazz and blues, offering rarities, oldies of the 78 rpm era and even new pressings of long forgotten and neglected artists.
But the store's equally legendary owner said the cost of doing business had gotten too high and he decided to sell the contents of the store and retire. Three months later, he's back in business building up his record inventory and recording some of the fine Chicago artists.
TRANSCRIPT
Eddie Arruza: Bob Koester may be moving a little slower these days but he's not ready to slow down. Many of Koester's contemporaries retired long ago and earlier this year he thought he might be joining them … against his wishes.
Bob Koester: I don't know what I'd retire to ... to where or whom.
Arruza: For most of his 83 years, Bob Koester has been a jazz and blues master; not as a performer, but as the ultimate enthusiast and promoter. In 1959, Koester took over a little downtown record store that specialized in jazz and over the years he built it into a mini empire that became the renowned Jazz Record Mart. It was a haven for audiophiles around the world but in February, the cost of doing business at a prime downtown location became too much.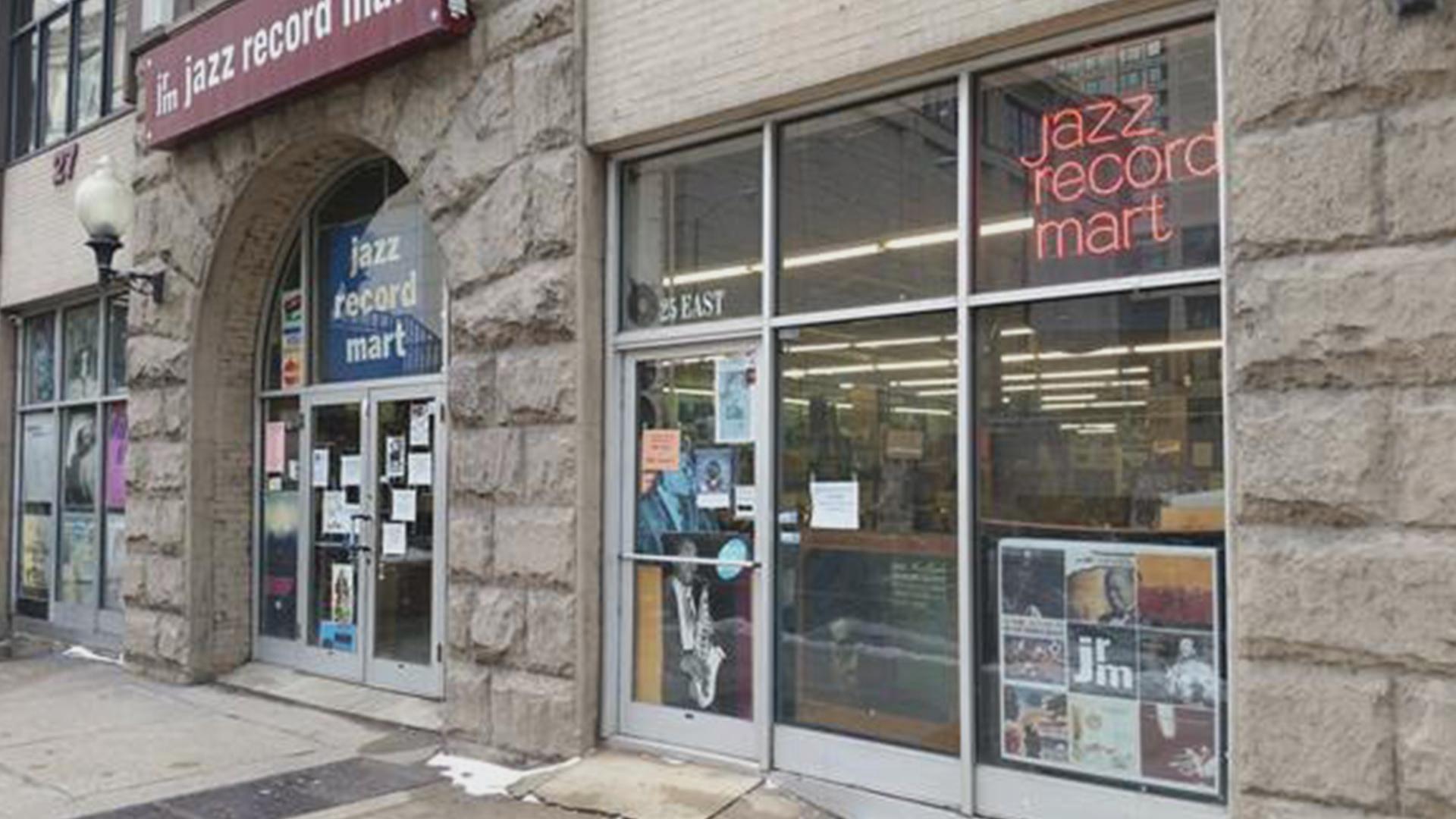 Koester: They jacked up the rent from $7,800 to 12 grand and I got the word that they were going to raise it to 15 grand.
Arruza: Koester thought it might be time to play the outro and he sold his inventory as well as the Jazz Record Mart name to an online Reno, Nevada collectibles company. But like many jazz and blues men who still feel the groove, Koester had a few riffs left in him and in a North Side warehouse he's had for years, Koester is back in business.
It's a much smaller space and with a new name.
Koester: Some people wanted to sell me some record collections – mostly LPS – and I thought, well why not.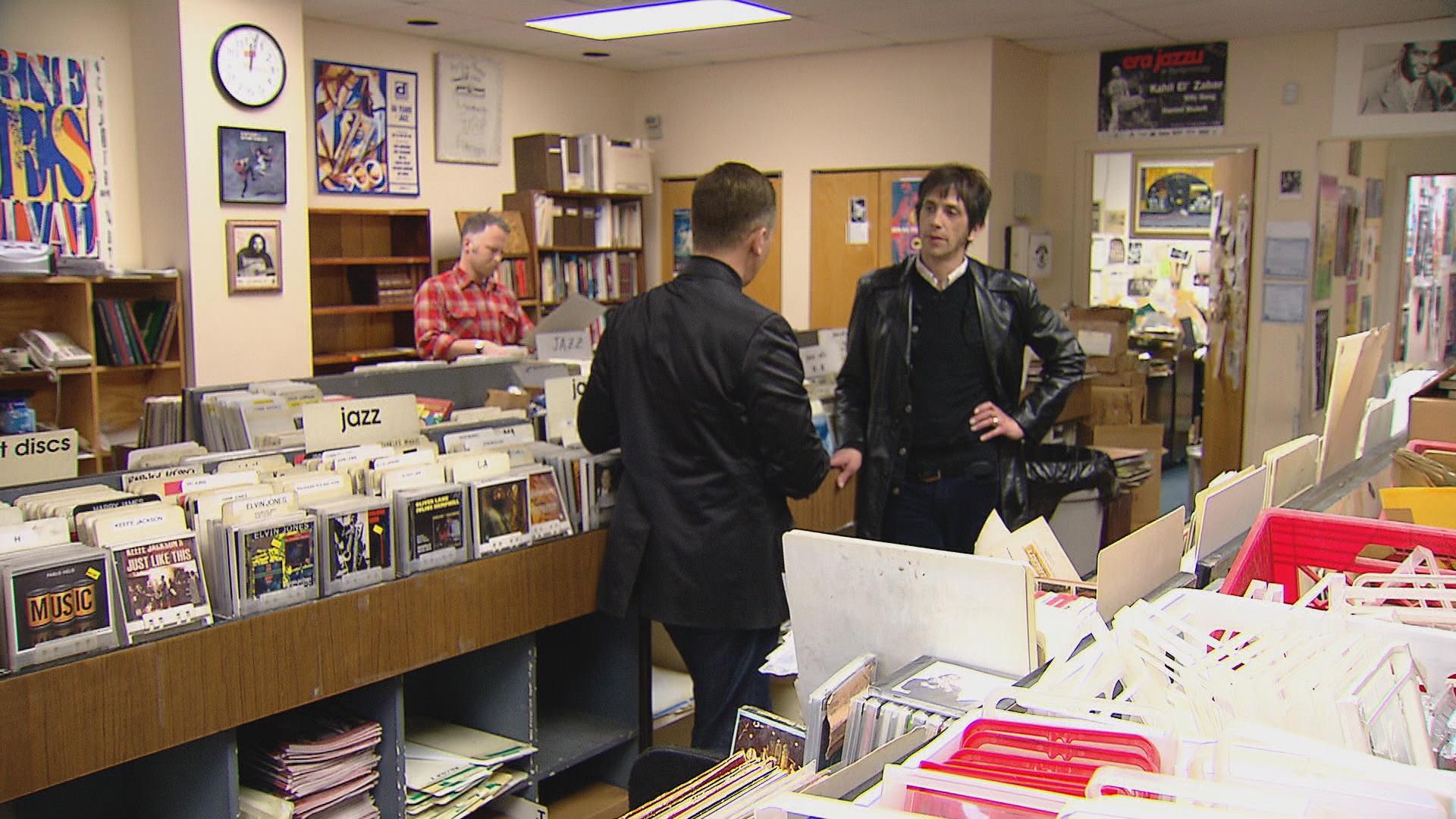 Arruza: The Delmark Records Music Shop is named after the record label Bob Koester started in 1965. And even though the new shop is tiny compared to the Jazz Mart and somewhat hidden away in the Horner Park neighborhood, old and new fans of Koester and his collections are finding him all over again.
Eric Colin, jazz fan: I started shopping at the Jazz Record Mart I would say in the mid-'90s when I was in my mid-20s and I was really getting into jazz at that point and it seemed like the place that had an unending supply of vinyl rarities.
Arruza: Joe Quartana was a frequent visitor to the Jazz Record Mart and he reveled in exploring Bob Koester's once massive inventory. Quartana says he'll never forget discovering one particular Jazz great.
Joe Quartana, jazz fan: Sonny Stitt. I walked into the store was like, 'Wow this is good.' I didn't even know about him.
I love this. This is a wonderful experience; jazz is an experience more than it is just a music.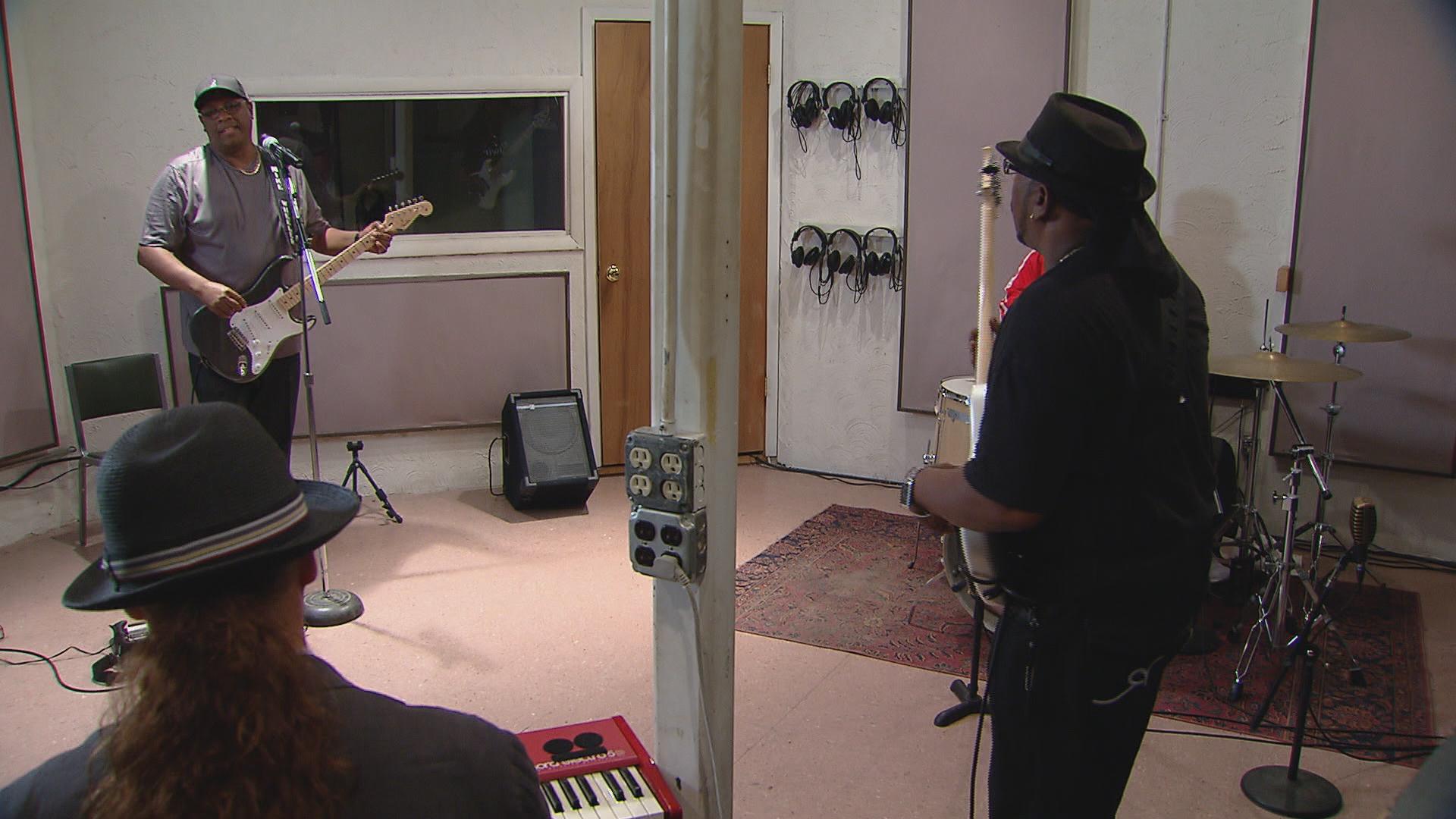 Arruza: Customer's visiting Bob Koester's new retail store may get an earful of live jazz and blues coming from an adjoining recording studio. The North Side location has long been home to Koester's Delmark record label and groups like the Mike Wheeler Band are still cutting albums that are released digitally and on vinyl.
Early in the Delmark label's history, Bob Koester hit it out of the ballpark when he recorded Junior Wells in the 1965 classic "HooDoo Man Blues."
To this day it remains Delmark's best-selling record. And part of Koester's genius was in resurrecting jazz greats.
Steve Wagner, Delmark Records general manager: Bob has always been one to look for defunct labels to acquire masters.
Arruza: Among the legends whose recorded catalogue were snapped up by Bob Koester were Big Joe Williams and Sleepy John Estes.
But some jazz legends that aren't part of Delmark's catalogue might well be found among the 78s Koester still stocks.
Koester: 78s there's a lot of stuff that never came out that isn't available now on CD.
Arruza: And while CDs and digital downloads may be the standard audio formats these days, Delmark still issues recordings on vinyl LPs, and they sell well.
Koester: A lot of people want the LPs they want to have it – I think the quality is better. I think the liner notes on the LPs help sell them.
Arruza: He says new collections are steadily coming in and he's going to keep on building the business.
Koester: I'll probably die in the store or the studio or the house. The house is two blocks from here.
Arruza: And that'll be the day when Bob Koester's many fans will have a reason to sing the blues.
Below, watch the Mike Wheeler Band perform "Sweet Girl."
---
Sign up for our morning newsletter to get all of our stories delivered to your mailbox each weekday.
---
Related 'Chicago Tonight' stories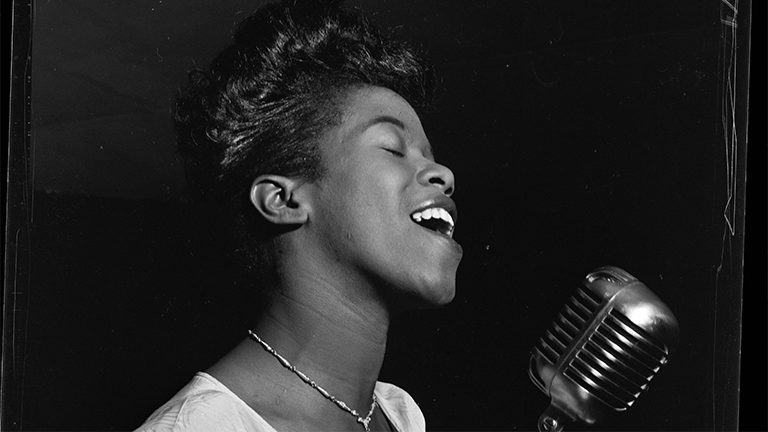 Chicago Symphony Orchestra Pays Tribute to Singer Sarah Vaughan
May 18: Her nicknames included "Sassy" and the "Divine One," but whatever you called her, Sarah Vaughan was an exceptional voice. On Friday, the CSO pays tribute to her with performances by the Chicago Jazz Orchestra and three vocalists, including Ann Hampton Callaway.
---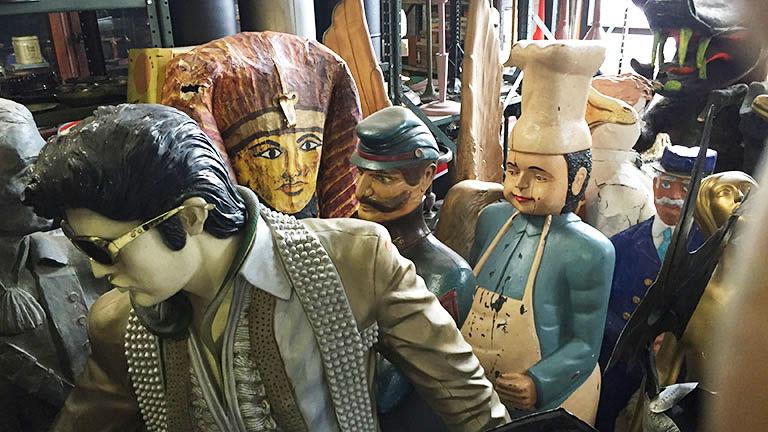 A Behind-the-Scenes Tour of Chicago's Largest Prop House
May 11: A giant Bridgeport warehouse is home to the city's largest collection of vintage props for movies and TV. Jay Shefsky takes us inside.  
---
The Evocative Paintings of Chicago's Jazz Age Modernist
May 26, 2015: Painter Archibald Motley created a revealing body of work that captured Chicago people and nightlife during the Jazz Age. We revisit our story about the Motley exhibition at the Chicago Cultural Center.
---