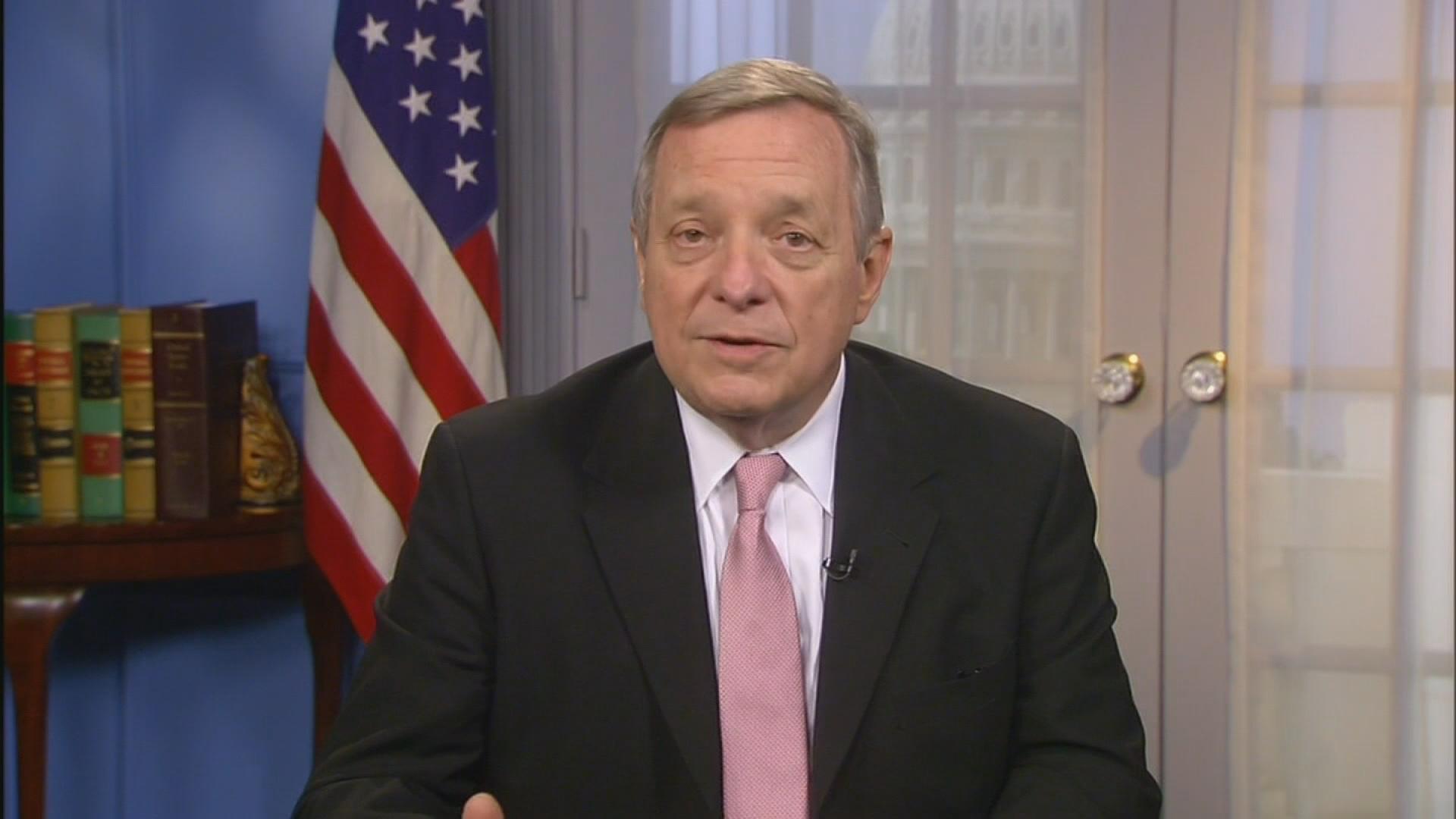 It may be the worst-kept political secret in Springfield, and now the chatter has reached fever pitch.
Sources in the Democratic Party, progressive and labor circles are all buzzing about the possibility of Illinois' senior U.S. Sen. Dick Durbin challenging Gov. Bruce Rauner in 2018, with some saying it is more than innuendo and that the talk is emanating from Durbin's Illinois office.
"It's coming from his political staff," said a state labor leader. "They've talked to me, asking questions like, 'Would you be supportive?' and just generally asking people's opinions."
Sources all speak favorably about Durbin's chances against the wealthy incumbent, citing his statewide name recognition, fundraising ability, and the fact that his primary residence is in Springfield.
"He'd be the strongest candidate the party has by a mile," says a top state Democratic Party strategist.
"He'd be greeted very warmly in union circles," said the labor official. "He could be a hero and right the ship in Illinois. That would have to be very attractive to him."
But Durbin's spokesperson quickly shot down any talk of 2018.
"He's focused on his job as senator and has no plans to do anything else," says Christina Angarola.
While Durbin, 71, does not face re-election to the Senate this year, he is actively working to help Democrats win back the chamber. And some national polls say the party is favored to do so with Donald Trump at the top of the GOP ticket. Durbin, currently the No. 2 ranking Democrat in the Senate as the minority whip, will ask his colleagues to vote for him to stay on as whip after the 2016 election.
But a dispute between Durbin and New York Sen. Chuck Schumer, who is slated to become the No. 1 ranking Democrat when Sen. Harry Reid (D-Nevada) retires, casts doubt on whether Schumer will support Durbin to retain the No. 2 spot.
Democratic politicos in Illinois say it could make the job of governor much more appealing if he falls out of leadership in Washington.
"I think he's done with Washington, frankly," said the Democratic political strategist. "Governor would be a great capstone on his career. He can turn the heat down in Springfield. His relationship with Speaker Madigan is better now than ever."
"It's certainly a popular topic of conversation," says Steve Brown, spokesperson for House Speaker Michael Madigan, who is also the state Democratic Party chairman. "But there haven't been any official talks that I know of between the party and Durbin. We're focused on the 2016 election. We like to take it one election at a time."
A source close to Durbin says he's been watching closely what's happened in Illinois and is upset with the nearly year-long budget impasse.
Other names that have been mentioned include former U of I Board Chairman Chris Kennedy and state Sen. Andy Manar (D-Bunker Hill), who has raised his profile in Chicago lately with his advocacy of a bill that would result in $375 million more in state funding for Chicago Public Schools every year, as part of an effort to change the formula the state uses to determine how much money all school districts receive. 
Follow Paris Schutz on Twitter: @paschutz
---
Sign up for our morning newsletter to get all of our stories delivered to your mailbox each weekday.
---