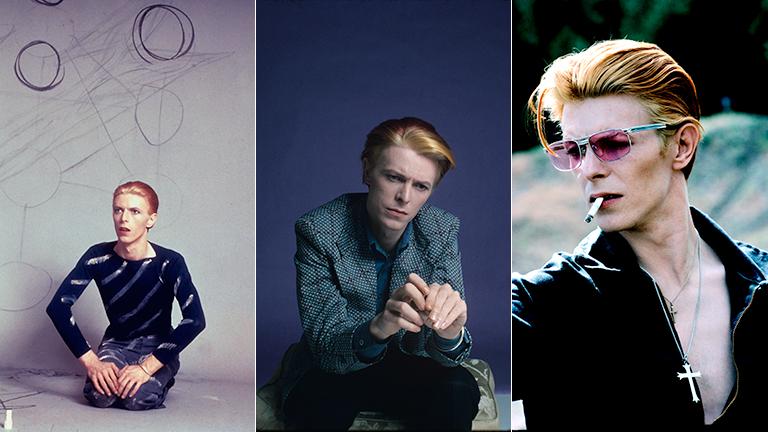 David Bowie in Los Angeles in 1974, left, and 1975, center. Right: Bowie takes a break from filming "The Man Who Fell to Earth" in New Mexico, 1975. (Steve Schapiro / powerHouse Books)
In October 2015, photographer Steve Schapiro wrote to David Bowie's assistant. He asked for a small text contribution from Bowie for a volume of photos that Schapiro intended to publish.
The assistant replied, "David said to wish you all the best with the project. We look forward to the book next Spring!" David Bowie died three months later, on Jan. 10, 2016.
On Saturday, Steve Schapiro visits the Ed Paschke Art Center. The 81-year-old Chicago transplant will speak and sign copies of his new book, "Bowie."
"Chicago Tonight" spoke with the photographer in 2014 about the epic photo shoots he did with Bowie in Los Angeles and New Mexico, where he was filming "The Man Who Fell to Earth" in 1974 and '75.  
"He was very facile in terms of changing his looks and changing everything about him. And he'd come out in these outrageous outfits, and I'd pick up my camera to shoot and he'd say 'No, wait – I have to fix something.' And he'd run into the dressing room and he wouldn't come back for 20 minutes. Then he'd come back in something totally different, and I'd never shot the first thing!"
"From the moment Bowie arrived, we seemed to hit it off. Incredibly intelligent, calm and filled with ideas. He talked a lot about Aleister Crowley, whose esoteric writings he was heavily into at the time. When David heard that I had photographed Buster Keaton, one of his greatest heroes, we instantly became friends."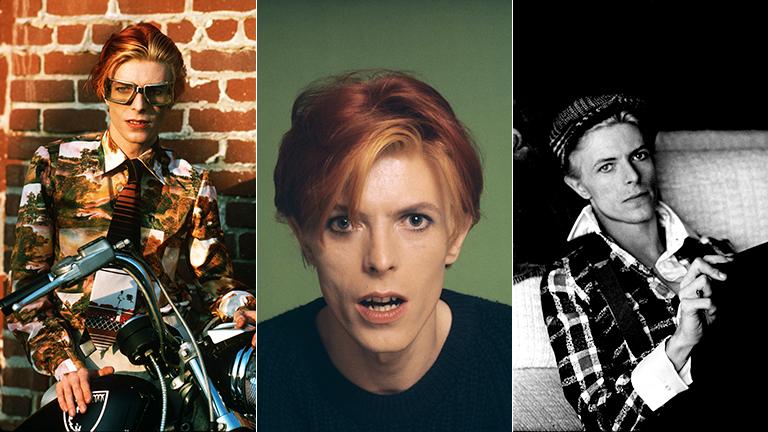 David Bowie in Los Angeles in 1974 with goggles and bike, left, and at a photo shoot for People Magazine. Right: Relaxed at his house in 1975. (Steve Schapiro / powerHouse Books)
Bowie's manager knew who he had hired for the photo shoot. By then Schapiro had photographed Martin Luther King Jr., Marlon Brando, Andy Warhol and The Velvet Underground. Shooting Bowie at one of many pivotal moments in his career, he recalls: "I can never forget that … nothing in this shoot was prepared in advance. He was a person of great confidence, really great confidence in himself."
Schapiro's Bowie photos landed on the covers of Rolling Stone, People and on the album covers "Station to Station" (1976) and "Low" (1977).
Steve Schapiro gives a talk at the Ed Paschke Art Center in Jefferson Park from 3-5 p.m. on Saturday, May 21. His book of Bowie photographs sold out the first printing upon release earlier this month. There will be 40 copies available for purchase ($50) this weekend. For more details, visit the art center's website.
---
Sign up for our morning newsletter to get all of our stories delivered to your mailbox each weekday.
---
Related stories from "Chicago Tonight"
Jan. 11: The iconic musician and artist died just days after his 69th birthday and the release of his 28th studio album, "Blackstar." We revisit our look inside the groundbreaking exhibition that closed just over one year ago at the MCA, "David Bowie Is."
---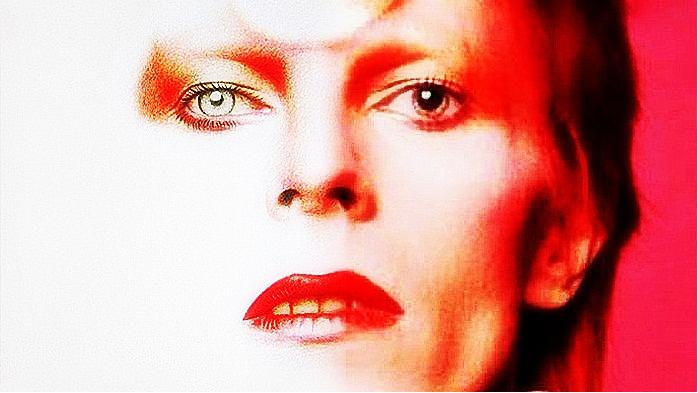 David Bowie: Remembering His Genre-Bending Life and Legacy
Jan. 12: He was the grandfather of glam rock, a groundbreaking musician and performance artist. Joining us to reflect on David Bowie's life and work is Chicago Tribune theater critic Chris Jones.
---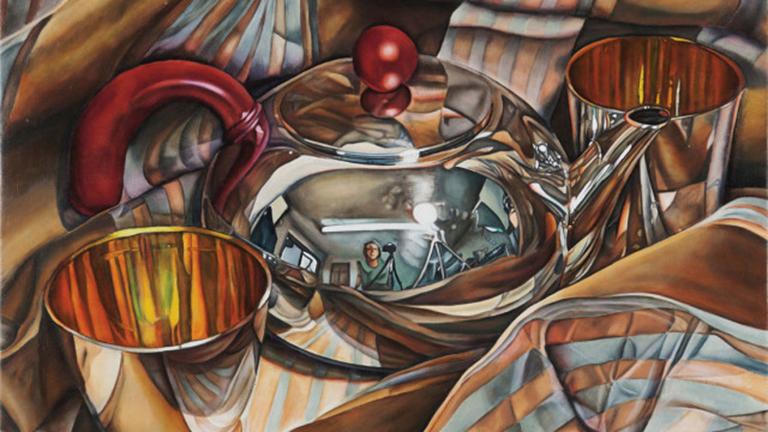 Chicago Painter's Artwork Began in Suburban Kitchen, Ended Up in Museums
May 10: The painter Jeanette Pasin Sloan began making ultra-realistic paintings in the 1970s when she was a young mom in the western suburbs. "Chicago Tonight" caught up with her on a recent visit to her hometown for a rare exhibition at the Ed Paschke Art Center. 
---