The painter Jeanette Pasin Sloan began making ultra-realistic paintings in the 1970s when she was a young mom in the western suburbs. Then her art career took off. Her paintings landed in museums, and she settled in New Mexico about 10 years ago.
"Chicago Tonight" caught up with her on a recent visit to her hometown for a rare exhibition at the Ed Paschke Art Center. Pasin Sloan talks about her approach to creating incredibly realistic pictures, her friendship with late artist Ed Paschke and her family's unique place in Chicago manufacturing history.
TRANSCRIPT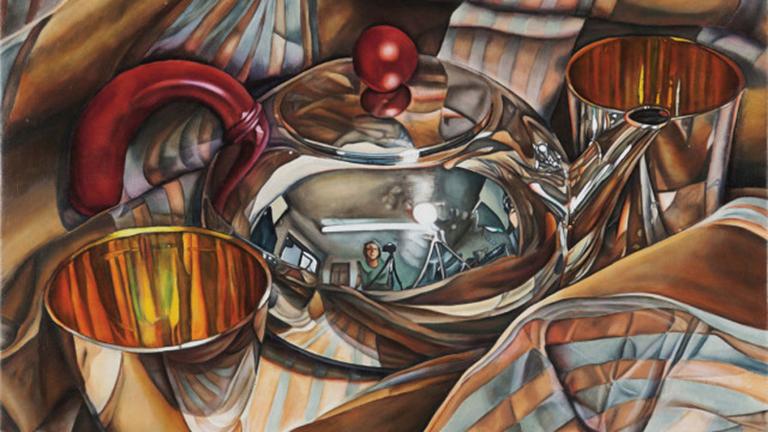 Jeanette Pasin Sloan, Teapot Small. (Courtesy Jeanette Pasin Sloan)
Phil Ponce: You might do a double-take when you see the photo-realistic oil-on-canvas works now at the Ed Paschke Art Center. A closer look reveals the hand of an artist with astonishing technique. Elsewhere in the exhibition are prints made at Chicago's historic Landfall Press, pencil drawings that suggest black-and-white photographs, and collage – where ordinary objects become almost abstract in the chaos of the compositions.
We asked the artist how she got started.
Jeanette Pasin Sloan: I studied art history at the University of Chicago and thought I'd be a teacher or art historian. And then I had two kids when I was 21 and was kind of stuck at home. The idea of being an artist was so alien to me, coming from this immigrant family, and a woman, and I didn't know any women artists that had little kids.
I didn't have any skills as an artist because I studied art history, and I made a little project that I would sit in my kitchen every night when the kids went to bed at seven and set up and paint every object in the kitchen – like [an] air conditioner, you know, all this mundane stuff – just get how-to books, how to do this and paint that.
And one day I did the last object that I covered in the kitchen which was a chrome toaster and it had reflections and I found that interesting. So I sort of started thinking about reflections, which is the real subject matter now of my work and always really has been.
Mirrors, reflections tells us who we are, what we look like, what the world around us looks like and implies, I think, that it's what you see right in front of you, but it kind of implies that there's a lot more that you don't see, like when you look at stars at night or something. You see some stars but you get this feeling that there's a lot more going on. So the work is both very realistic, but I hope it gives that sense of a little bit of disarray and chaos where this is what there is but maybe there's more.
As a kid, because my parents were immigrants, we'd go to Italy, and I saw a lot of great stuff, the real competition.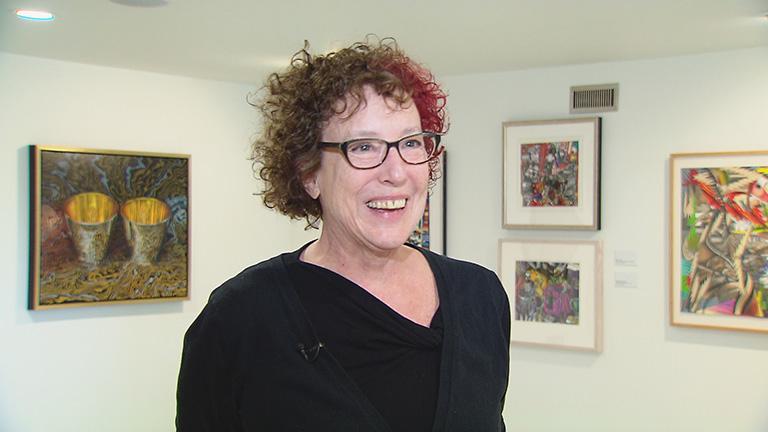 Jeanette Pasin Sloan
Ponce: Pasin Sloan attributes her work ethic to her late father, Antonio Pasin, the Italian immigrant who came to Chicago and started the Radio Flyer wagon company. She pays tribute to the little red wagon in one of her prints. At the Paschke Art Center, Pasin's work can also be seen on the wall of Ed Paschke's recreated studio. Paschke was a friend and a fan.
Pasin Sloan: I started doing prints here in Chicago at Landfall Press, and Ed was there, and this was in the '70s. And he would be there doing the drawing and preparing the prints, and I was also there at the same time, so we'd go out for lunch. I taught at Northwestern for a while, and he was chairman of the department, so you know I'd see him a lot.
Vesna Stelcer, Ed Paschke Art Center: She's a character, she's down-to-earth – an energetic woman who just is happy to be creating her art and just completely humble in her art and wanting people to experience it. She actually came into the art center to visit and I couldn't believe she was here and so I was like, 'Would you be interested in having your art in our space?' And she agreed without hesitation, and so that's how the collaboration started.
Ponce: We asked the self-taught painter whether she sees her creations as the product of natural talent or something else.
Pasin Sloan: 95 percent of it is sort of a will that you want to do this, and that you will work so hard, whatever it takes to get where you want to go. So it's kind of a combination of innate talent, I think, and also just like this crazy idea that you're going to do this work. It's about working hard and practicing.
"Jeanette Pasin Sloan: Life Reflected" is on exhibition at the Ed Paschke Art Center until June 13. The center is open 10 a.m. – 7 p.m. daily. Admission is free and open to the public.
---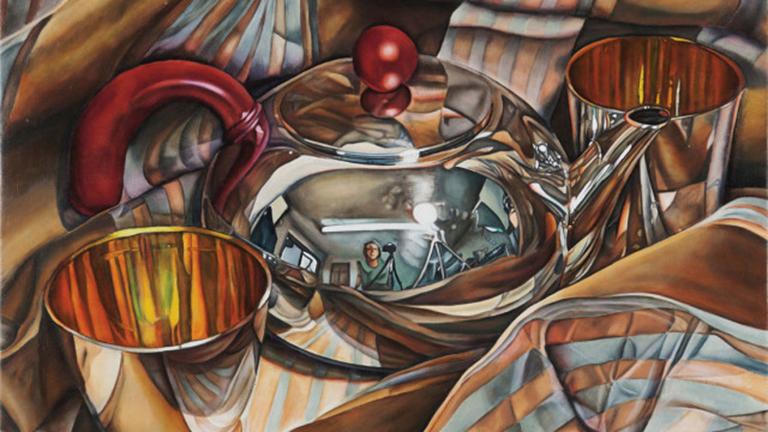 Virtuoso Photo-Realist Painter Returns to Chicago
April 29: Meet the onetime stay-at-home mom who painted everyday kitchen objects before emerging as a sought-after artist.
---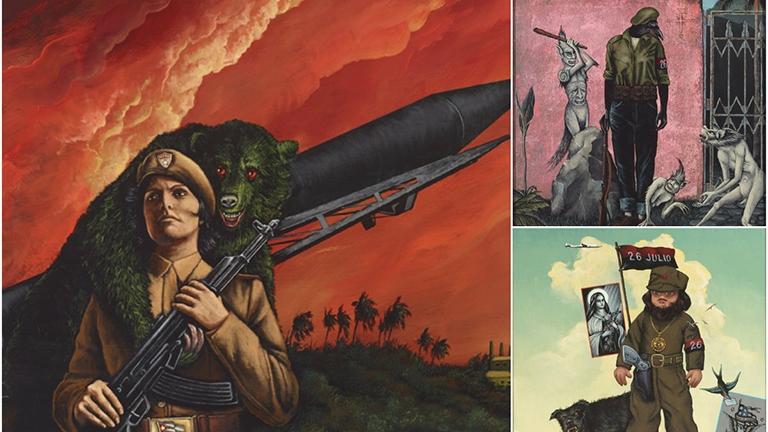 Chicagoan's Memories of Cuban Revolution Reflected in Art
April 26: Tattoo artist-turned-painter George Klauba was briefly onshore in Cuba while the revolution was underway. For years now, he has focused his artistic energy on remembering a moment in history and putting his dreamlike impressions on canvas.
---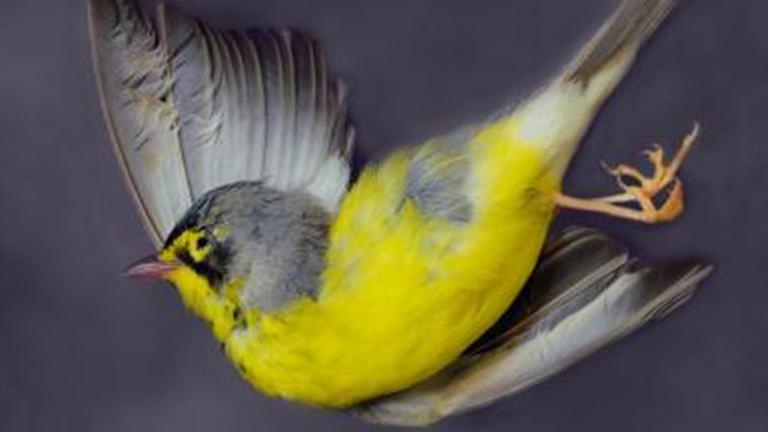 Photographer Art Fox Shares 'Broken Journey' of Migratory Birds
April 25: The long voyage of some migratory birds ends in Chicago. How photographer Art Fox is raising awareness of what's called "window kill" at the Peggy Notebaert Nature Museum.
---