Homewood native Jason Benetti took over calling White Sox home games this season from veteran play-by-play announcer Hawk Harrelson. (Harrelson, who lives in Indiana during the baseball season, is calling the team's road games.)
Benetti grew up a White Sox fan and says calling the team's games sometimes feels surreal. He joins "Chicago Tonight" to talk about how he keeps his adrenaline in check, balances a busy schedule calling other games for ESPN and how having cerebral palsy has taught him empathy.
It's a dream job, no doubt about it. But Benetti works hard to keep his cool while calling games for the team he grew up rooting for.
This year marks Jason Benetti's first season as play-by-play TV announcer for most White Sox home games.
"In order for me to do my job as well as I'd like to do my job, the level of adrenaline has to match what I've always done for games," Benetti said. "It can't be any more exciting in terms of how I'm reacting, because if there's too much adrenaline, you lose focus, any number of psychological things happen. However, when I go walk around the concourse of the ballpark, or I'm looking out at the park from the booth, I basically have to slap myself every night and say, is this happening?"
This year marks Benetti's first season as play-by-play TV announcer for most White Sox home games. Benetti, who also calls games for ESPN while the Sox are on the road, says he loves a wide variety of sports, but that there's something special about baseball.
"You get to know the players' tendencies so much more thoroughly than in any other sport, simply because of the length of the schedule and the depth of the schedule. To me, that's my favorite part of any sport," Benetti said. "I love third down and three in the red zone, a fast break play in basketball is fantastic, I've done lacrosse and hockey and I love those too. But I love knowing the players as well as you know them in baseball."
Benetti says White Sox fans have been welcoming to a new voice on the broadcasts. And while sports fans sometimes, shall we say, lack an abundance of tact, the fact that Benetti was born with cerebral palsy hasn't changed the way Chicagoans treat him.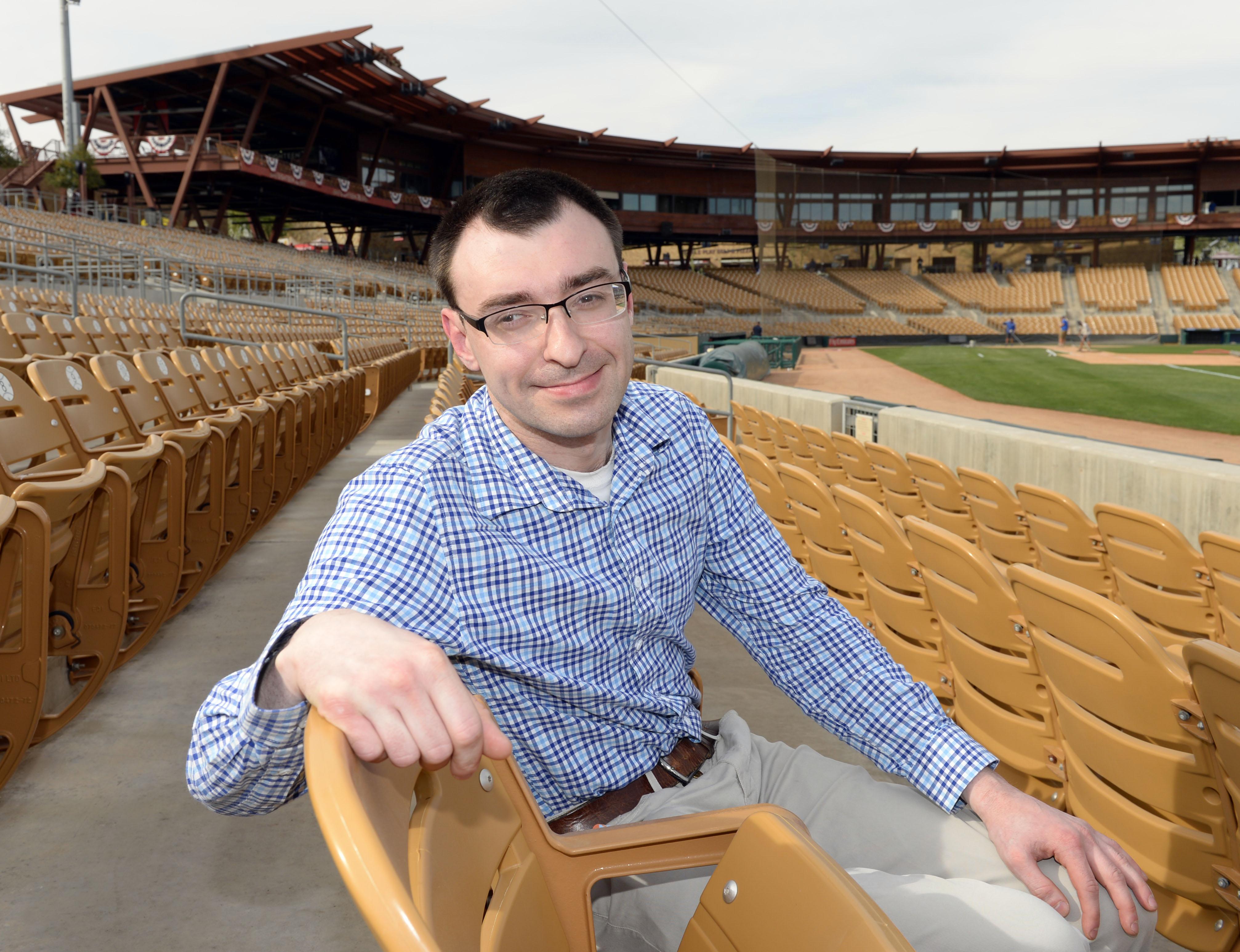 "I think empathy is one thing that comes along with having a disability that I'd never trade," said Benetti.
"I get just about zero tweets about my disability or about the fact that I can't look directly into the camera. If fans think I'm terrible, it's because they think I'm terrible at the job, and there's no more of a badge of honor. If I'm going to be bad, let it be substantively bad."
While some might see it as an impediment, Benetti says both his worldview and his work have been positively affected by cerebral palsy.
"I think empathy is one thing that comes along with having a disability that I'd never trade. I also think perception and the way people react to someone with a disability made me dive deeper than I would have into the craft of doing games. I love the English language and what doing games means. I can't just go in front of the camera and have people say, that guy! That's the one I want! I think in part that helped me understand how important the substance of what we do is."
Video: In this three-minute clip from "Wild Chicago," filmed in October 1990, host Ben Hollis visits the construction site of the new Comiskey Park and runs the bases.
---
Sign up for our morning newsletter to get all of our stories delivered to your mailbox each weekday.
---
Related 'Chicago Tonight' stories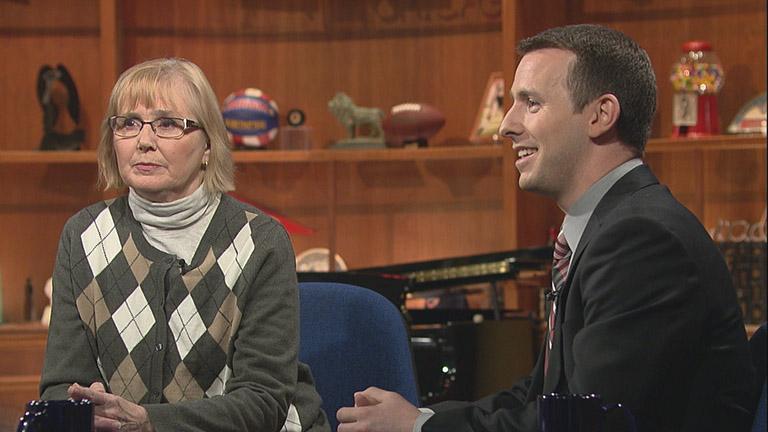 Opening Day: How Will The Sox, Cubs Fare This Season?
April 4: The weather may not reflect it, but it's opening day for baseball. There's big time expectations for the long-time losing Cubs. WBEZ's Cheryl Raye Stout and Danny Ecker of Crain's Chicago Business have the stats on how the season's shaping up.
---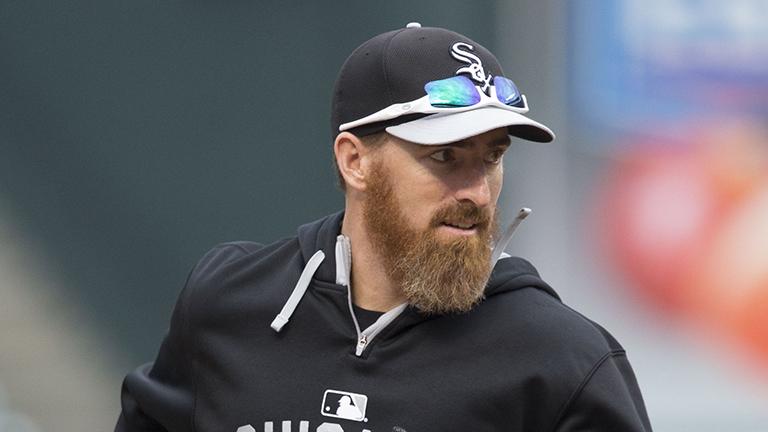 Unpacking Adam LaRoche's Decision to Retire
March 17: Several athletes are voicing their support of Adam LaRoche's abrupt decision to retire this week after White Sox executive vice president Ken Williams reportedly told LaRoche to limit his son's time in the clubhouse.
---