Paolo Montalban, Kate Baldwin in "The King and I" at Lyric Opera of Chicago. (Todd Rosenberg)
There was a certain draft in the air at Lyric Opera, where at least one patron wore a Green Bay Packers jersey among the sequined gowns on opening night of "The King and I."
Nice to know an Aaron Rodgers fan also appreciates Richard Rodgers and company.
In "The King and I," Evanston native Kate Baldwin displays her tip-top Broadway chops as Anna, a seemingly fearless governess who knows how to fake it till you make it in the face of frightening situations. Her royal partner (the winning Paolo Montalban as the King of Siam) also has insecurities – he may be an arrogant and "all-knowing" ruler, but he's smart enough to doubt himself.
Note: Baldwin is scheduled to perform songs from "The King and I" on "Chicago Tonight" this Wednesday.
Secondary leads shine, too, including Tuptim portrayed by Ali Ewoldt, a Park Ridge native who theatergoers may recall playing another tragic young lover, Maria, in the 2010 national tour of "West Side Story."
More photos from "The King and I":
This Rodgers and Hammerstein classic is the fourth show in Lyric Opera's annual American musical theater initiative. The 1951 musical has aged surprisingly well, with thoughtful views on cultural conflict, colonialism, the limits of women's clothing, science versus religion, sexism and racism. But it's also dazzling and fun and features a stage full of genuinely adorable kids – not the mugging "Ain't I cute?" variety.
At Lyric, the grand production design expands and shrinks like a camera lens to focus the story's epic moments and personal ones, and there's a delightfully realized take on the famous play-within-a-play, where "Uncle Tom's Cabin" becomes the Siamese ballet "The Small House of Uncle Thomas."
Overall this "King and I" is a richly textured experience. It won oohs and aahs throughout and a well-deserved standing ovation at curtain call.
---
More culture stories from "Chicago Tonight"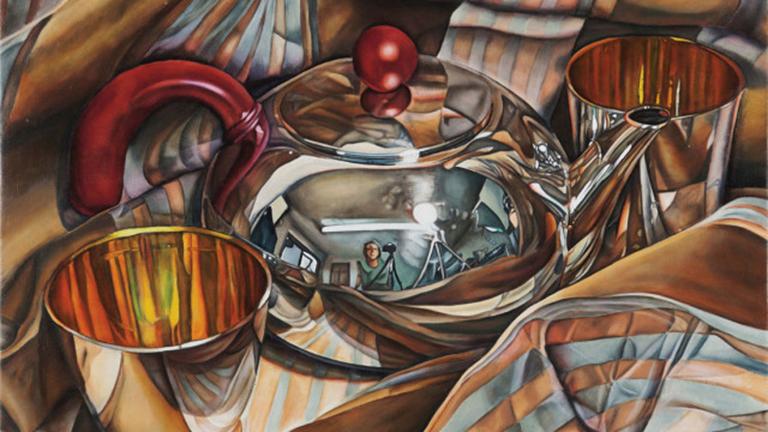 Virtuoso Photo-Realist Painter Returns to Chicago
April 29: Meet the onetime stay-at-home mom who painted everyday kitchen objects before emerging as a sought-after artist.
---
April 22: The red-hot guitar player with a soulful voice recorded for Chicago's Alligator Records, played on one of The Doors greatest hits – and once shot a computer that didn't agree with him.
---