Earlier this month, Mayor Rahm Emanuel floated a plan to move the proposed Lucas Museum to the site of McCormick Place East. 
Dozens of individuals representing faith, business and community organizations gathered Tuesday at McCormick Place to show their support for the idea. They see it having a positive impact on the South Side. 
WBEZ's Lauren Chooljian was at the meeting. She said that under the proposal, the McCormick East building would be demolished, leaving only the basement for storage. George Lucas would contribute roughly $740 million and would build the Lucas Museum in its place. McCormick Place would then construct a new building between the South and West buildings.
"The way McCormick Place sees it is it's a way to fix aging infrastructure, and also they would have money to build elsewhere," Chooljian said.  "The big sell for the mayor's office is that … it would be the largest contiguous space in the world for conventions."
According to Chooljian, at the community meeting today, Dr. Leon Finney, along with African-American labor leaders, other pastors and community groups, argued that putting the Lucas Museum at McCormick East would be a way for underemployed or unemployed African-Americans in the neighborhood to get construction jobs.
"It was like a campaign because it really had that air of, let's get as many people in the room as we can," Chooljian said. "It really was like a rally of sorts. You had people who own construction agencies talking about how a big museum of this scope could really be helpful for people to have not just seasonal construction jobs, but apprenticeships that would last a little bit longer than a usual, quick road project."
Friends of the Park – the group opposed to the lakefront location and locked in a court battle with the city – hasn't come out with its stance yet.
"But this time around, they say they're really happy they're involved with conversations with the mayor's office from the get-go. They haven't really figured out where they stand on it. They're just looking for information and just glad to be involved," Chooljian said.
---
Related stories from "Chicago Tonight"
McCormick Place East Proposed as New Site for Lucas Museum
April 15: A new lakefront location for the Lucas Museum of Narrative Art is being proposed in Chicago. Mellody Hobson, wife of movie mogul George Lucas and board member of the Lucas Museum, calls it a "good idea."
---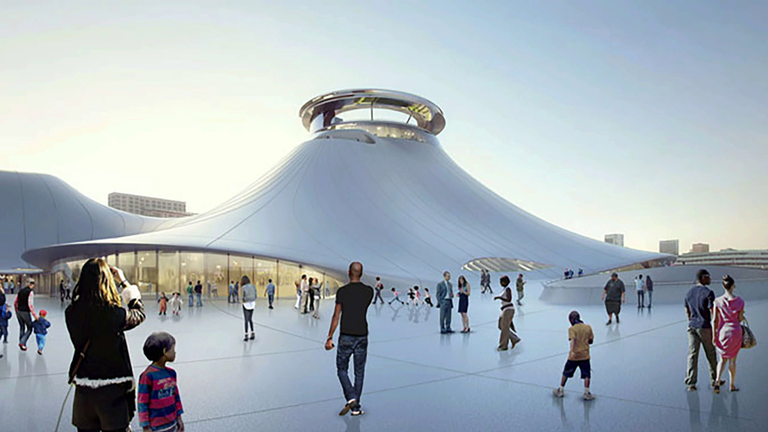 Friends of the Parks Sounds Off On Lucas Museum Lawsuit, Backlash
Feb. 25: Earlier this month, a judge denied the city of Chicago's motion to let Lucas Museum construction begin on its proposed lakefront site. We speak with the head of Friends of the Parks, the nonprofit which filed the lawsuit.
---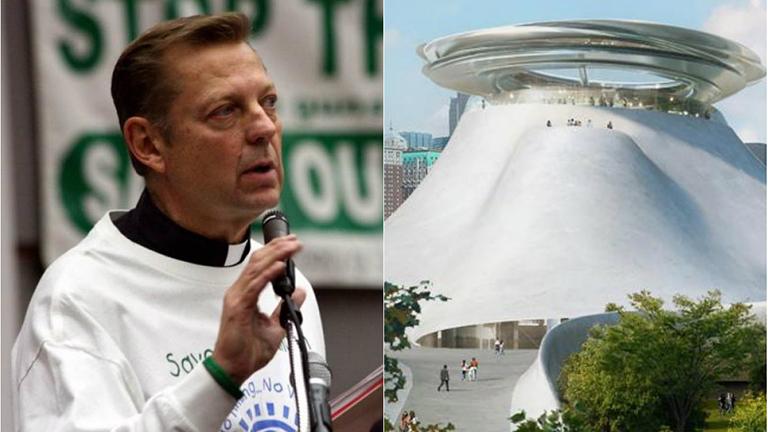 Should the Lucas Museum Be Allowed to Move Forward?
Feb. 23: Fr. Michael Pfleger took to social media on Tuesday to openly criticize nonprofit Friends of the Parks for the continued legal delays preventing film mogul George Lucas from starting construction on his proposed lakefront museum. Do you think the construction holdup is warranted?
---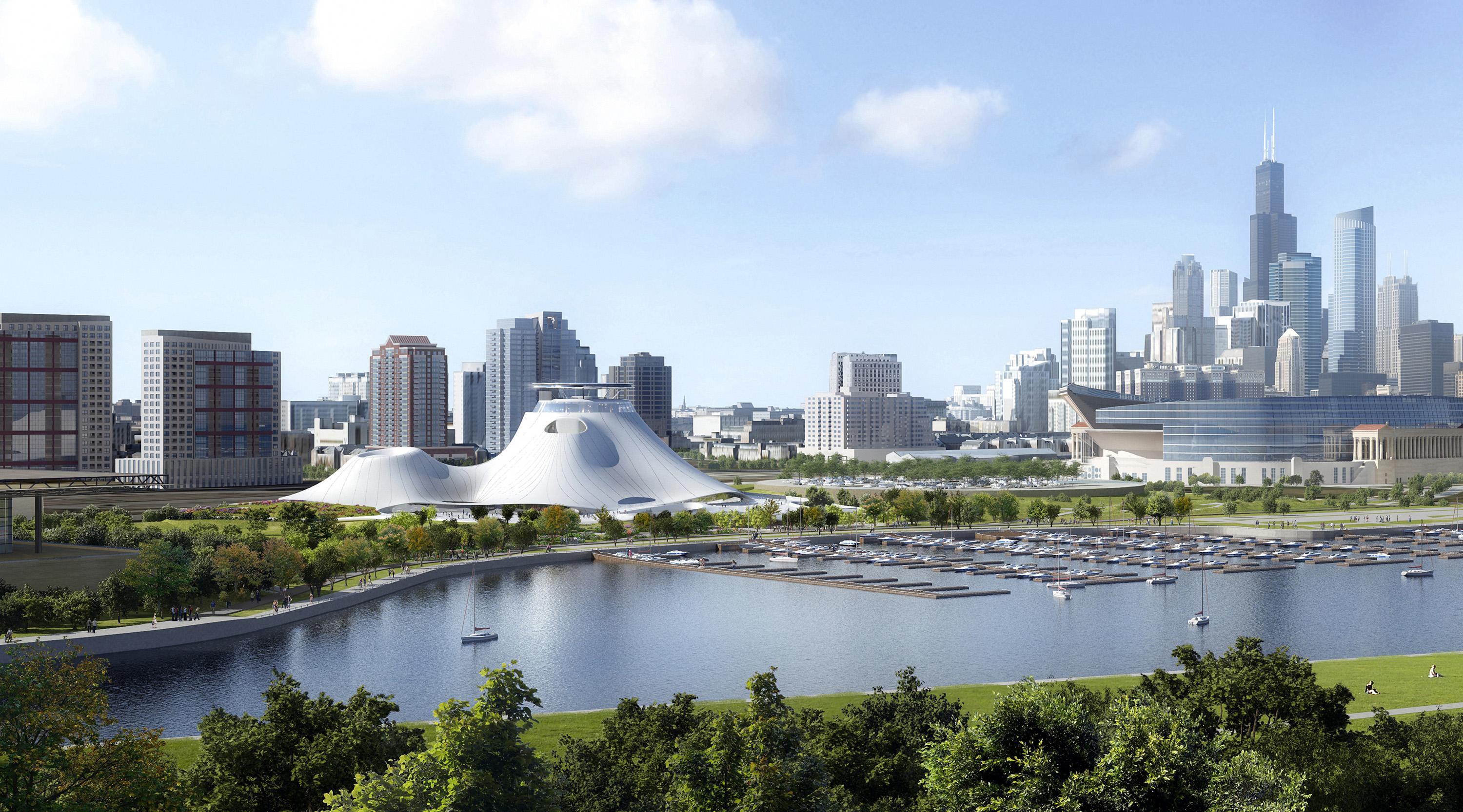 As Lucas Museum Eyes Other Locations, City Pushes for Construction to Begin
Feb. 17: During a Wednesday court hearing, an attorney representing the city of Chicago said museum officials are considering other locations, including other cities for the project.
---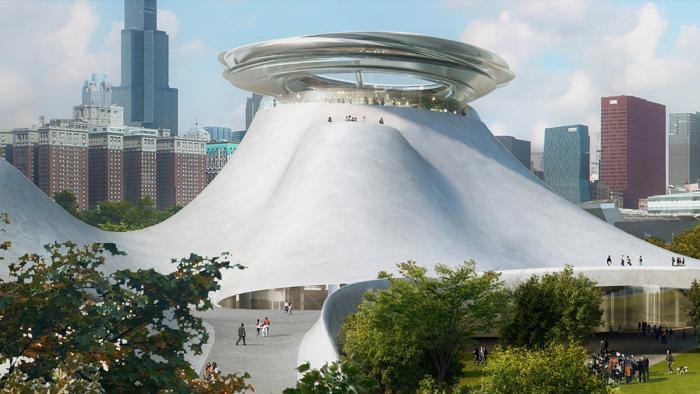 Case Against Lucas Museum Moves Forward
Feb. 4: The city's move to dismiss a case against the Lucas Museum of Narrative Art was thrown out Thursday in federal court, paving the way for a longer fight and potentially delaying the museum's spring construction plans.
---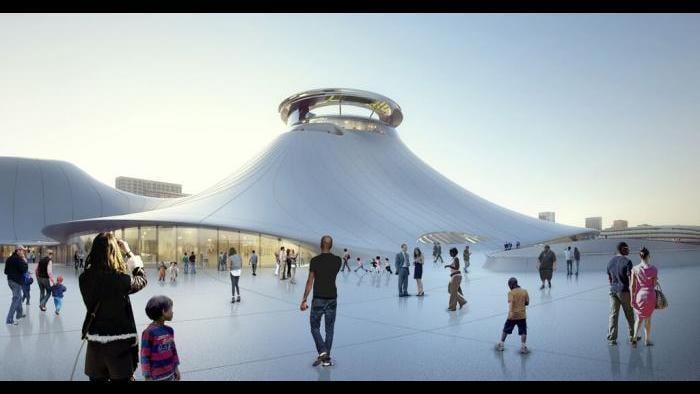 Lucas Museum Passes City Council, Could Break Ground By Spring
Oct. 28, 2015: Though almost unanimously approved Wednesday, the museum could still be stopped by a pending lawsuit.
---