April 26 update: Sprout has officially bloomed.

If all goes as planned, the Chicago Botanic Garden is about to get very stinky in the next few days. That's because Sprout, a titan arum–also known as a corpse flower–is very close to blooming.
The corpse flower gets its unusual name from the unpleasant odor it emits upon blooming, attracting carrion beetles and flesh flies that unknowingly pollinate it. The stench is apparent for only a few hours during the blooming stage, which lasts just 24 to 36 hours. It's a rare occurrence all around: In captivity, the plant blooms just every seven to 10 years.
Sprout is one of 13 corpse flowers in the garden's collection, which was started in 2003, but is only the third corpse flower of the bunch to reach this stage.
If you were disappointed last year by Spike's failure to open or happened to miss Alice's subsequent successful blooming, now's your chance to see (and smell) the rare event.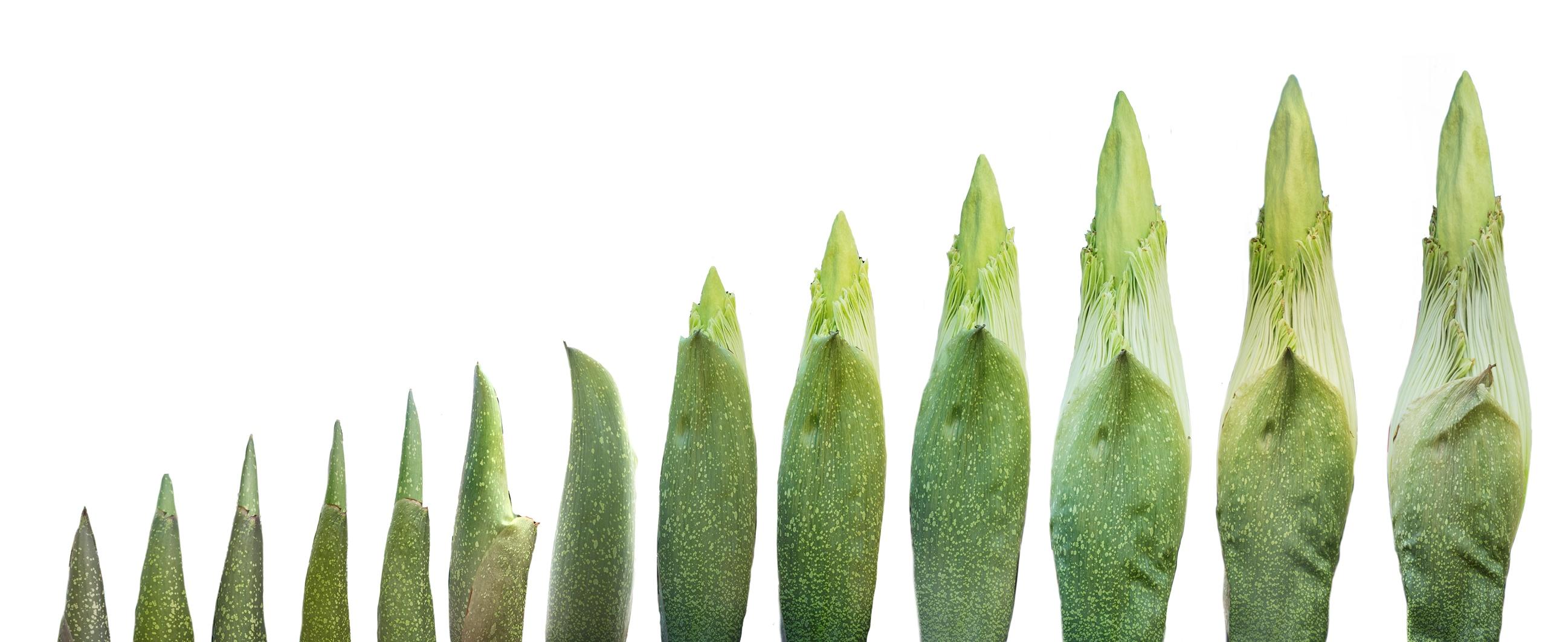 These photographs show Sprout's daily growth, save for two days, between April 4 and April 20. As of writing, the plant stands just over 53 inches tall, which is less than two inches away from Alice's maximum height. The Garden expects Sprout to grow taller than Alice. (Chicago Botanic Garden)
Tim Pollak, the CBG's outdoor floriculturist who cares for the corpse flowers, said the likelihood of Sprout blooming is "much greater" because they've discovered ideal blooming conditions from cultivating Spike.
"We've learned a lot about how to minimize stress on the plant from Spike," Pollak said. "We're doing that by increasing humidity, increasing moisture content in the soil and trying to provide shade for the plant. Spike was in a bright, sunny greenhouse in the middle of August that probably didn't help its life cycle."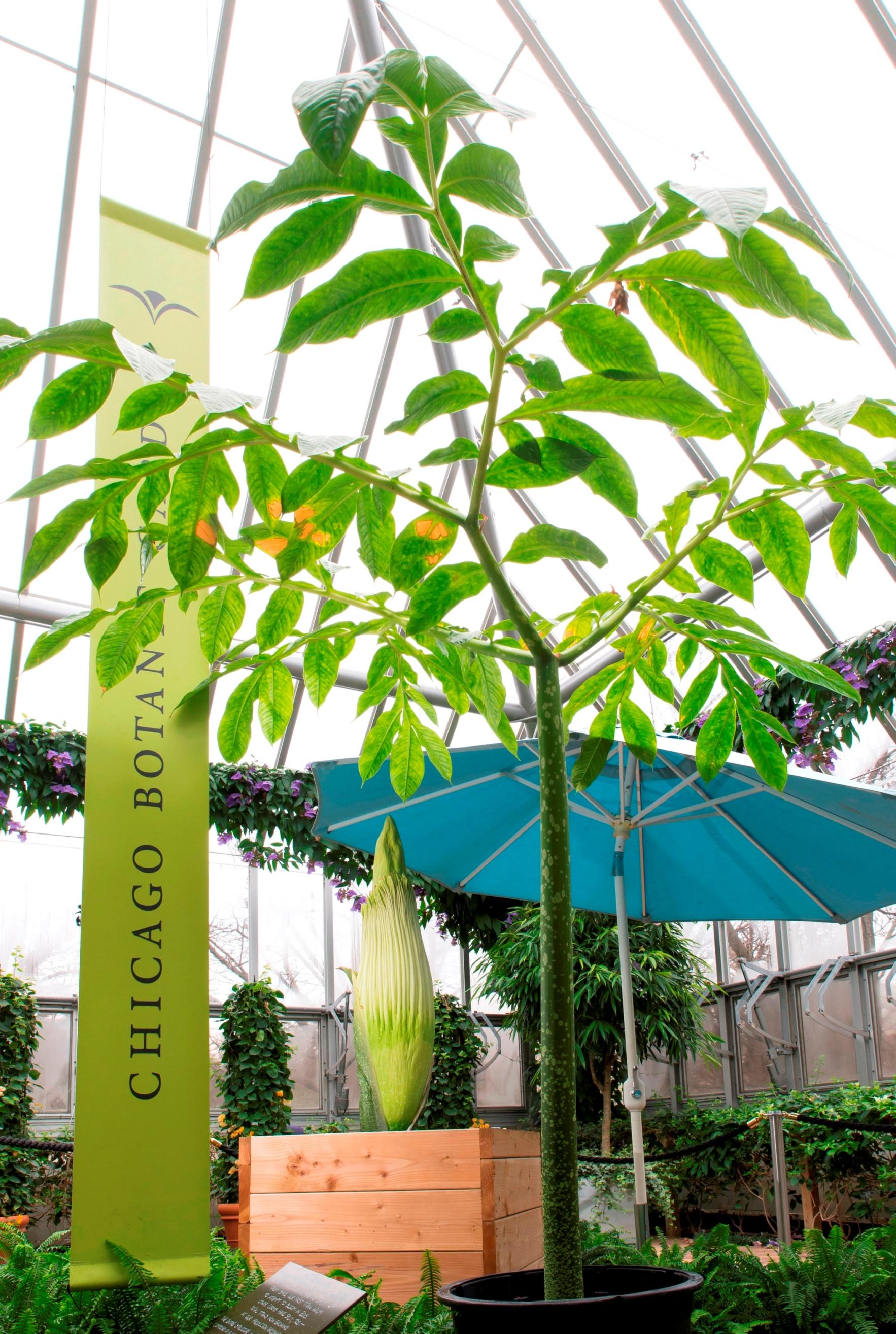 A six-foot-tall corpse flower leaf, which resembles a small tree, is displayed in front of Sprout at the Semitropical Greenhouse. (Chicago Botanic Garden) The exhibit at the CBG's Semitropical Greenhouse gives visitors the opportunity to view three corpse flowers in different stages of their life cycle. Sprout's blooming is imminent. Alice, having bloomed and been pollinated, is now bearing fruit. On display is also a single corpse flower leaf, which resembles a small tree.
The leaf, which can grow 20 feet tall, develops and dies back each year until the plant's corm, or its underground stem, has stored enough energy to bloom.
On bloom night, the garden will be open until 2 a.m. so visitors can get a whiff of the plant's notorious stench. 
"When Alice opened up, it smelled like a combination of a dead animal and a hog farm in the middle of summer with a little bit of ammonia mixed in," Pollak said.
The CBG expects Sprout to bloom sometime between April 22 and April 27. If you can't encounter Sprout in person, then you can watch the plant grow and bloom via the garden's 24-hour live feed.
Follow Evan Garcia on Twitter: @EvanRGarcia
---
Related 'Chicago Tonight' Stories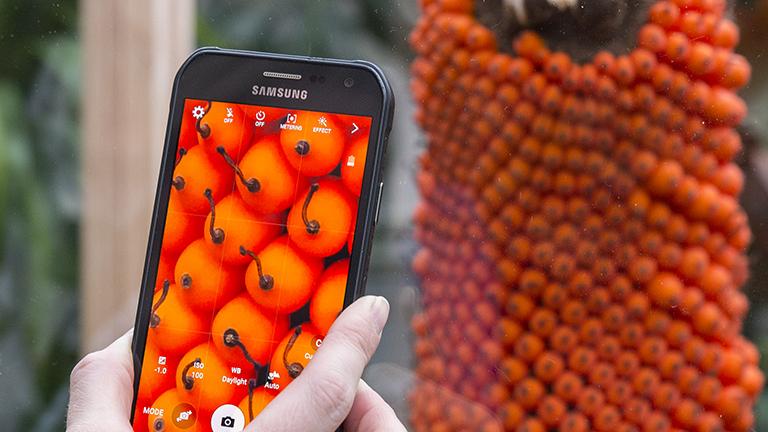 Alice the Corpse Flower is Fruiting
January 13, 2016: Alice, the famous smelly flower of the Chicago Botanic Garden, is bearing fruit – hundreds of them.
---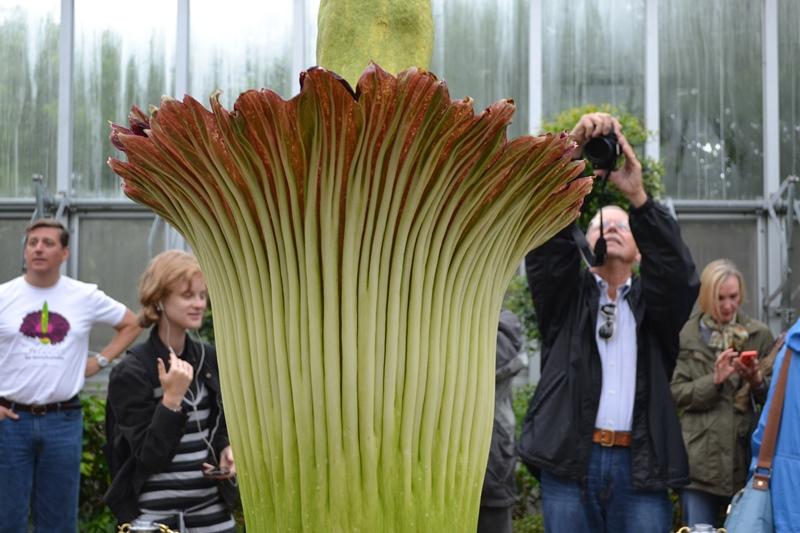 Surprise! Corpse Flower Blooms at Chicago Botanic Garden
September 29, 2015: There was no public countdown, no fanfare this time. And yet, a corpse flower is blooming – right now – at the Chicago Botanic Garden. Watch a livestream of the rare event.
---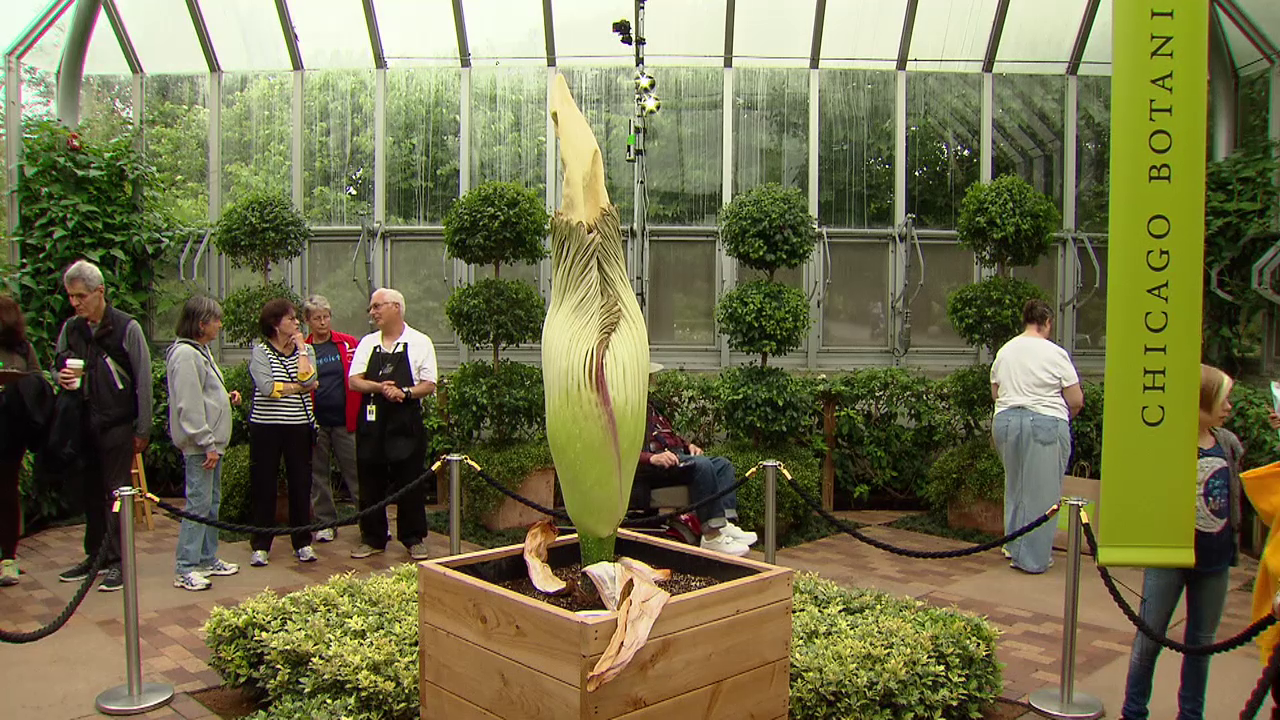 Corpse Flower 'Lacks Energy to Bloom,' Says Chicago Botanic Garden
August 29, 2015: After much anticipation, the Chicago Botanic Garden on Saturday night announced that Spike is not expected to bloom.
---