The Dutch artist Vincent Van Gogh lived a brief but brilliant life. A show at the Art Institute looks at a place of peace for this tormented genius ­– the small bedroom he occupied in a yellow house in the South of France. The exhibition unlocks the mysteries of this room and makes the case that Van Gogh was a painter who painted like no one else.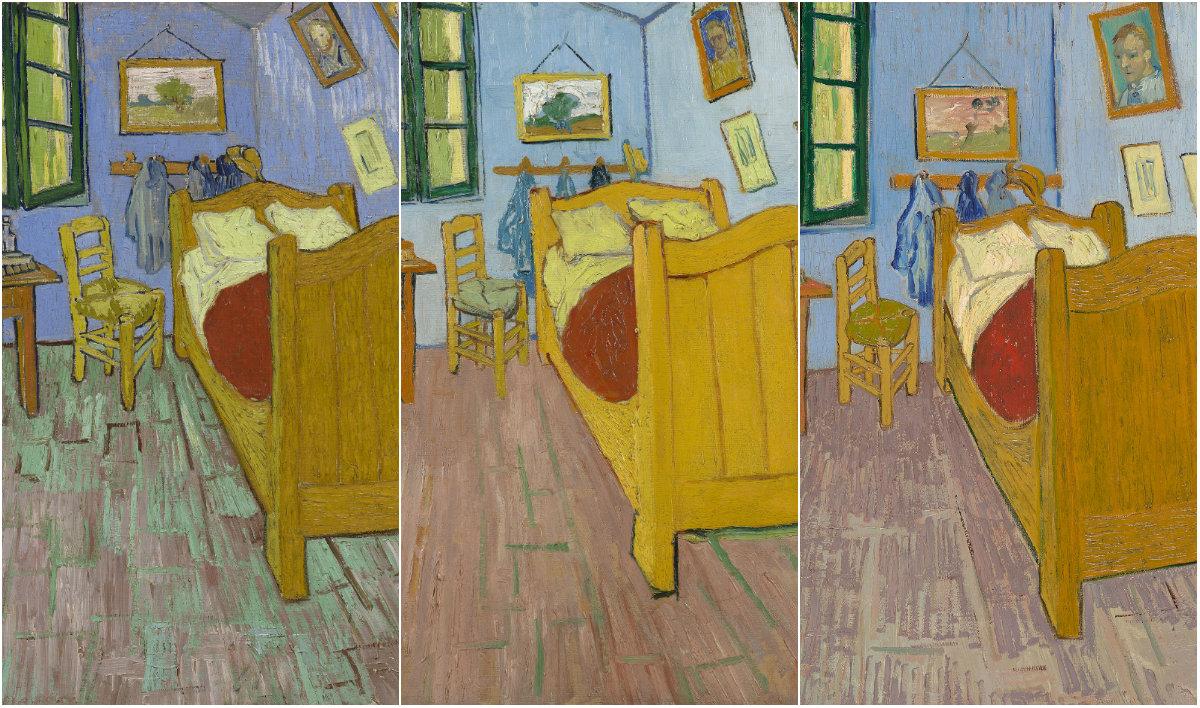 The three versions of Vincent Van Gogh's "The Bedroom" (Courtesy of the Art Institute of Chicago)
Transcript
Gloria Groom, curator at the Art Institute of Chicago: I think people forget that he is only a painter for about eight years and so what we wanted to do in this exhibition is start where he announces himself as a painter and how that trajectory evolves of the years.
We really felt that the story here was Van Gogh's search for home, that he lived in 37 residences in 37 years and he was a misfit, I mean he never fit in and he considered himself a man without a homeland. And so the one time he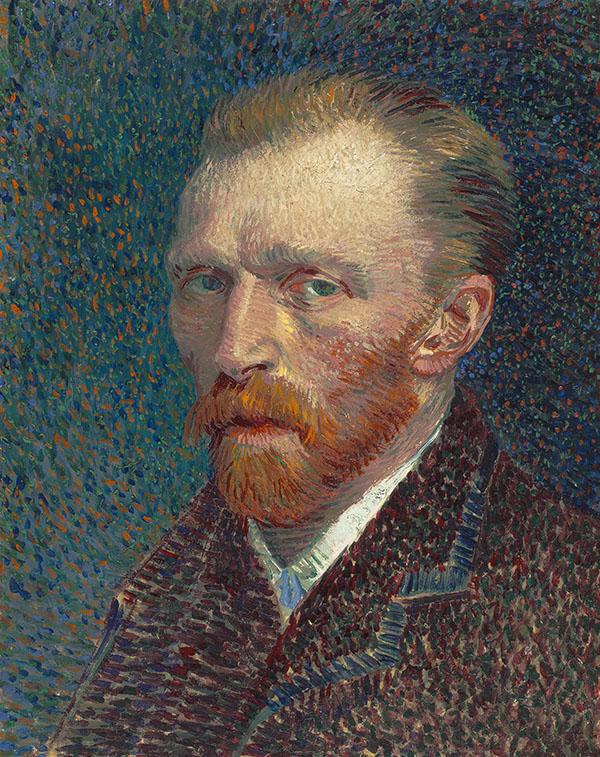 (Courtesy of the Art Institute of Chicago)  had his own bedroom that he furnished and considered a statement of who he was is the bedroom at Arles.   
Phil Ponce: Van Gogh's room at Arles, a town in the South of France, is represented by the three paintings he made of it. This is the first time they have been brought together in North America.
Groom: He was seeking to find himself because he had been living with his brother in Paris and at a certain point he knew he had to get out of that. He was a difficult artist. He doesn't really mix well with people so he went to the South of France to start anew.
Ponce: The Art Institute maintains one of the bedroom paintings in its permanent collection. An earlier version is on loan from the Van Gogh Museum in Amsterdam. A life-size recreation of the bedroom is also on view. The exhibition is really filling the rooms.
Groom: When you're looking at a Van Gogh you feel his passion. Someone once said to me that every painting is a miracle. It's like, how did he do it? He never painted like another artist. He tried to paint with Gauguin and like him. He couldn't do it. So what you feel is his exceptionalness.
Ponce:  For this fresh perspective on Van Gogh's artistry, the show also includes his palette and paints, and letters he wrote to brother, Theo, and paintings from each period of his life.
Groom: I think in this exhibition you see how he changes over time, but I mean very quickly. From year to year, his paintings look completely different. So you have the early period, you have the Paris period, which is sometimes the pointillist, and then you get to the Arles period, where you have the bedroom and you have the portraits.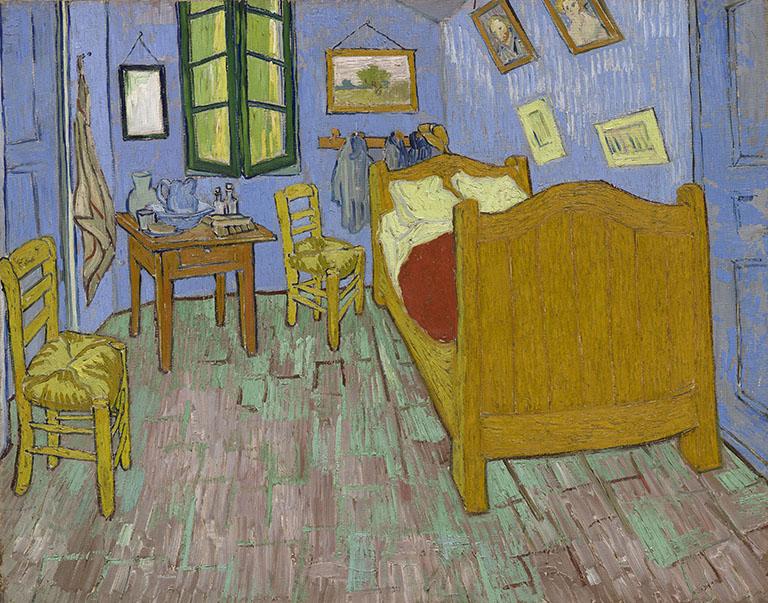 The Art Institute of Chicago's version of "The Bedroom" (Courtesy of the Art Institute of Chicago)
But then the next year he's doing our painting. Our version of the bedroom is very different in the way it's painted. It's much more graphic, it's much more broken up, it has more energy. And then at the end of his life you get those swirling wonderful vertiginous kind of "starry night" trees and things where he's really letting loose.
Ponce: From a cell in an asylum in Provence, Van Gogh continued to paint with great productivity. In 1890, 18 months after disfiguring his ear, he died at the age of 37 from what is believed to have been a self-inflicted gunshot.
Groom: The bedrooms are about emptiness but they're also about the personality of someone who was there.
We really wanted to bring it home. We want you to feel that you are there w/the artist and when you leave here you feel differently about him and about life.
The 'Van Gogh's Bedrooms' exhibit is on view at the Art Institute of Chicago until May 10. For ticketing information, visit the website. 
---
Related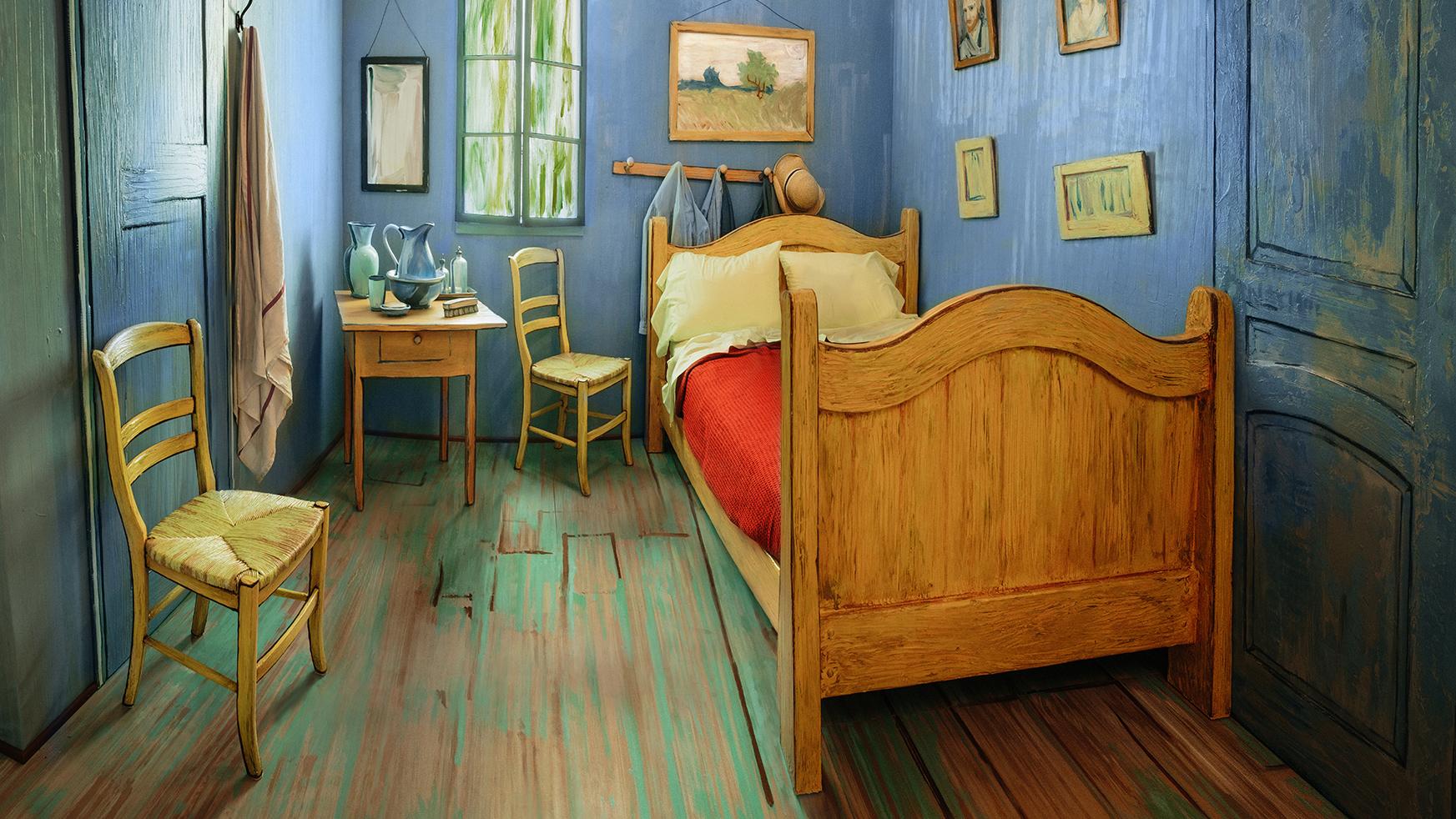 Missed Out on the Van Gogh-Inspired Airbnb Room? Here's Your Second Chance
March 8: No need to chop off your ear – the Art Institute is adding extra dates to its Vincent Van Gogh-themed Airbnb listing, a rented room constructed in the style of van Gogh's 1889 painting "The Bedroom."
---

'Van Gogh's Bedrooms' Opens Valentine's Day at the Art Institute
February 10: Starting Sunday, the Art Institute of Chicago will exhibit all three of Van Gogh's "bedroom paintings," the famous series the Dutch artist painted of his own bedroom while living in the provincial town of Arles, France.
---