Adam Reed Tucker is part of a very select group. He is a certified Lego professional, which means he is trusted and paid by the Danish company to deliver spectacular sculptures for the likes of museums and corporate clients.
But that doesn't mean he gets his Lego for free. In fact, he estimates that last year he spent roughly $400,000 on the interlocking plastic bricks – and that's with the employee discount.
An exhibition of his work, called "Brick by Brick," has just opened at the Museum of Science and Industry. 
Below, a slideshow showing some of Tucker's work at the exhibit and their real-life counterparts.
TRANSCRIPT
Jay Shefsky: They are some of the most iconic structures in the World, from the pyramids in Egypt, to the Burk Khalifa in Dubai, to the Golden Gate Bridge in San Francisco, and one man has built them all – with Lego.
Adam Reed Tucker is one of only 14 certified Lego professionals on the planet, and one of only three in North America. An exhibition of his work has just opened at the Museum of Science and Industry.
Tucker's Journey from working architect to Lego professional began in 2001.
Adam Reed Tucker, Lego architect: I was inspired by what happened in 2001 on 9/11 as an architect, our community lost some great buildings, aside from the 3,000 lives that were lost and we're all mourning as human beings. A lot of people forget that we lost some great buildings that day, so I wanted to explore that. So I recreated the World Trade Center Buildings.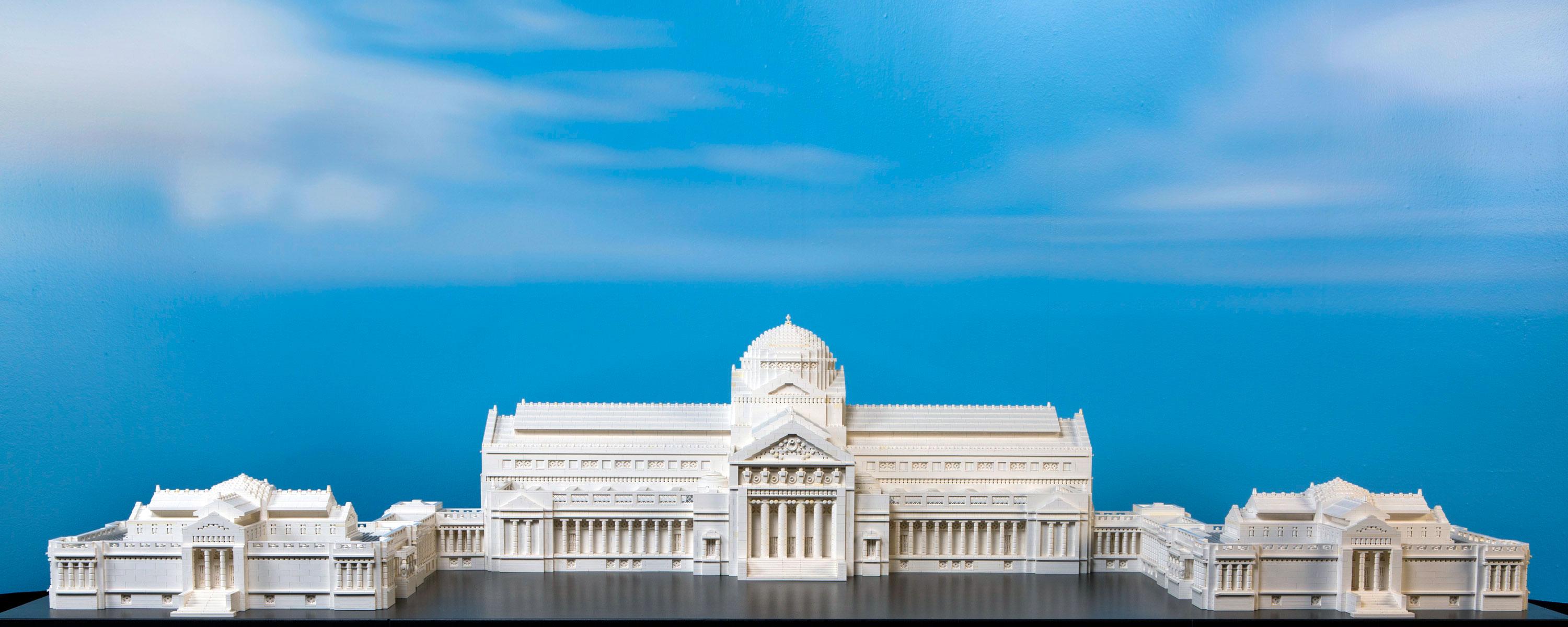 Adam Reed Tucker built a Lego model of the Museum of Science and Industry as its original building: the Palace of Fine Arts. (J.B. Spector / Museum of Science and Industry)
Shefsky: After the Lego company saw his work, it reached out to Tucker and that eventually spawned the "Lego Architecture" series – small-scale models of iconic buildings designed by Tucker. But while that helps to pay the bills, Tucker's real love is his larger-scale constructions.
Tucker: For me, it's not about creating what I call set pieces. For me it's about creating stories. Anyone could build this. It's what you do with it. Anyone could build the Hoover Dam. It's what you do with it. So all of my builds have a little bit of a story behind it. For instance, this one took about a month to do all the research and this one here, if you look at the towers you notice all the rivets because that's how this went together. There was no gangs of welders, it was all rivets. We don't rivet anymore, and so to pay homage to that I wanted people to see that it's all riveted and that's what these guys did.
Shefsky: His favorite works aren't always the most challenging.
Tucker: The Hoover Dam is my favorite and coincidentally that one took me the least amount of time to design and build. It's half under construction and it's half built, and it shows you the anatomy of how a dam works, so you see the spillway, and it's taken in a "black and white photo" to pay homage to those individuals that worked on it in the height of the '30s Depression Era.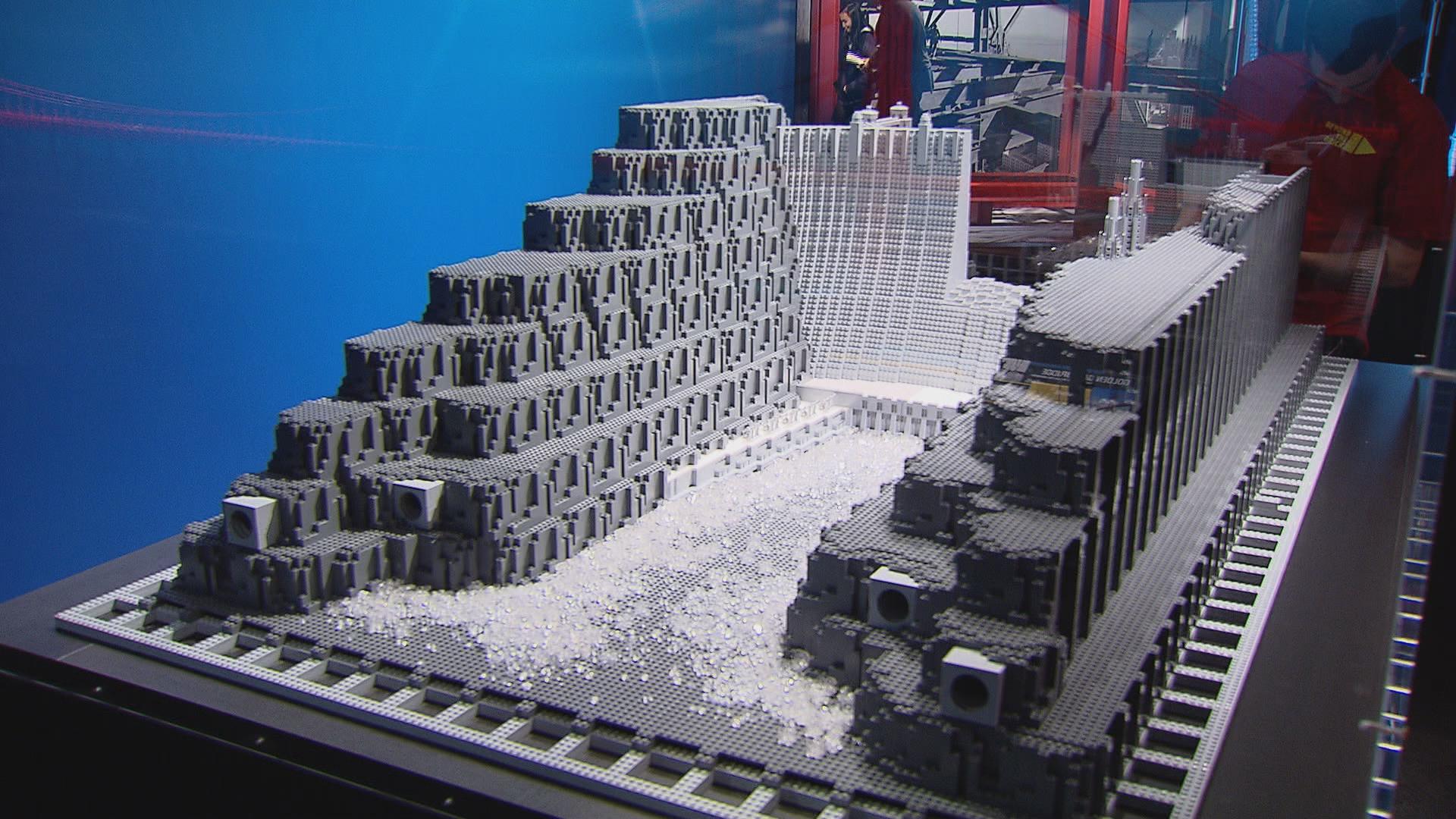 Shefsky: At his home, Tucker shows how he created his version of the dam.
Tucker: So what I do is, in this case with the Hoover Dam, was that I actually went and saw the dam. I took the tours that they enable you to go on. I even had a behind-the-scenes which was nice. And then I went to the gift shop and I went crazy buying DVDs and books and all of that and then I started looking through all them and idenfitying – in this case what was important about the dam wasn't the finished dam, it was the process of how the dam was constructed, which I found to be really inspiring.
Shefsky: Tucker says that, despite Lego making more than 14,000 different elements in many different colors, it still has its limitations.
Tucker: First of all, the brick is square or it's rectangular, so it's hard to maybe do things that are in triangles or in different geometric shapes or in circles or ovals – things of that nature. So you are limited, but that means you have to be more creative with the limited palette. But because of that I don't fool myself into thinking that I can accurately recreate a structure perfectly. That's why the artistic part of me is just concerned about capturing the essence.
Shefsky: For the Golden Gate Bridge, his research began with an old library book.
Tucker: And I would just start flipping through the pages, and then if I found a page that was inspiring to me – for instance here, one of the main towers – I would copy that and I would start playing around with the scale in terms of what is showing through these pictures. In this case what was speaking to me was the rivets, and then obviously the main trusses. And so I would start playing around with all sorts of different sizes and shapes and configurations of the brick.
Shefsky: In his home, there is Lego everywhere. But Tucker says that's in part because he had to pre-assemble all of the models for the museum – his biggest project to date – before moving them to the site. But it's not like there's ever a time when there's not an awful lot of Legos in the house, which can create an interesting role-reversal.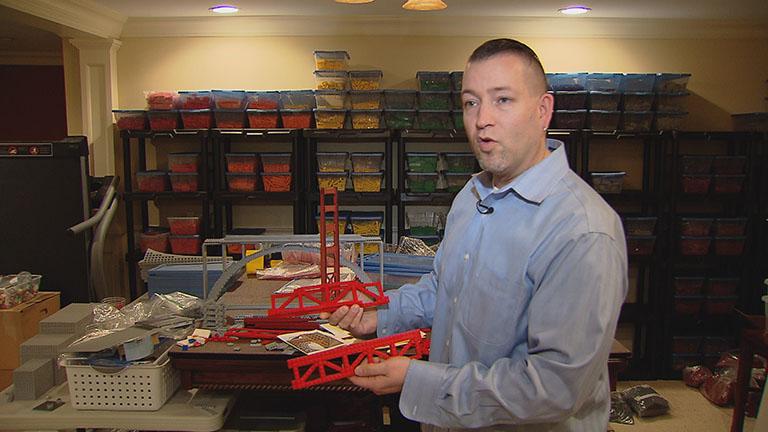 Tucker: So here we are in Daddy's storage room, right, we're in the basement, right, we're in the storage room and here I've got about 6 million bricks and we've got them in tubs, they are sorted by color and sometimes they are not sorted at all, and what do you tell Daddy when I have to run to Toys-R-Us to get more Lego?
Jackson, Tucker's four-year-old son: No Lego.
Tucker: Why do you say that?
Jackson: Because we have a bunch.
Shefsky: That's unlikely to change anytime soon, because Tucker says this is now his life's work.
Tucker: This satisfies me in so many ways because as an architect you are guided by budgets, building codes, zoning issues, laws of physics, the client's tastes.
I was inspired by three people who are no longer here: Walt Elias Disney, Frank Lloyd Wright and Leonardo da Vinci, and so I, in my own small way, am trying to carry the torch that they started in their time and then hopefully a century from now maybe I'll inspire someone to carry on that torch of creativity.
---
The exhibition "Brick by Brick" is on view at the Museum of Science and Industry through February 2017. Special tickets are required for entry. To learn more, visit the MSI's website.
---
Related Stories from Chicago Tonight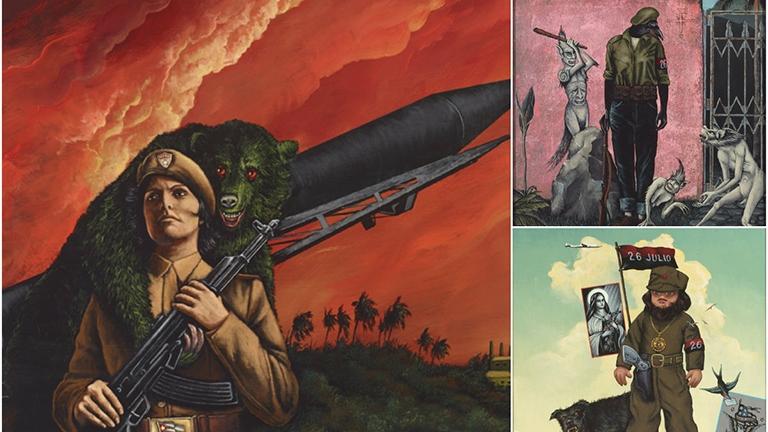 Paintings Illustrate Chicagoan's Memories of Cuban Revolution
March 22, 2016: In 1958 a Navy sailor from Chicago was briefly onshore in Cuba while the revolution was underway. The sailor, named George Klauba, became first a tattoo artist and then a painter. For years now, he has focused his artistic energy on remembering a moment in history and putting his dreamlike impressions on canvas.
---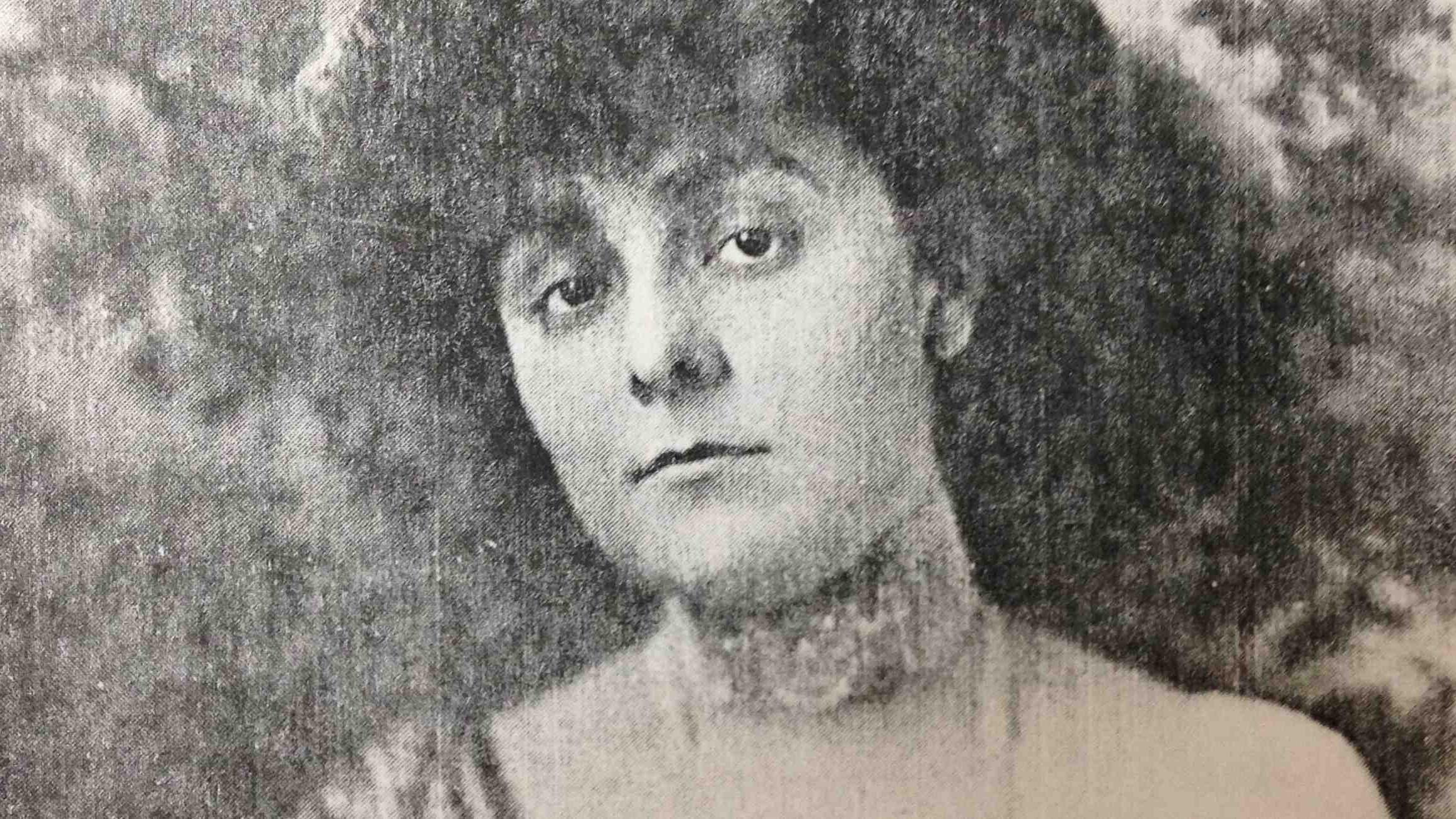 International Museum of Surgical Science Gets 'Haunted'
March 17, 2016: This month marks the 85th anniversary of a Chicago socialite's death in the very house that now serves as the International Museum of Surgical Science. In honor of the event, the museum opens its "Haunted House" exhibit.
---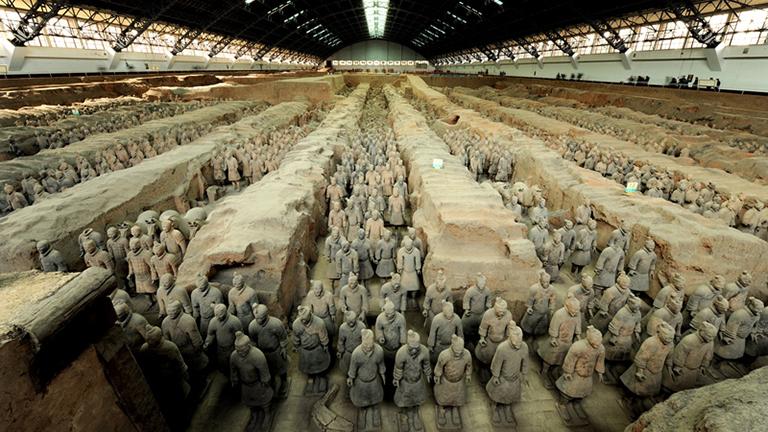 China's Ancient Terra-Cotta Army Invades the Field Museum
March 17, 2016: One of the greatest archaeological finds of the 20th century comes to Chicago: ancient soldiers from an army of Chinese terra-cotta warriors.
---