Cook County Board President Toni Preckwinkle is calling for the resignation of Cook County State's Attorney Anita Alvarez in the wake of the shooting death of Laquan McDonald.
With details of more fatal shooting cases coming out, Carol Marin talks with Preckwinkle about the crisis surrounding the Chicago Police Department as well as the sweeping probe of police patterns and practices by the Department of Justice.
Below, some highlights from our discussion with Preckwinkle.
On why more questions weren't raised surrounding the $5 million settlement given to the family of Laquan McDonald
"In the almost 20 years that I was [on City Council], I don't think I've ever voted against a settlement. But this is surely an extraordinary circumstance.
"I've lived in Chicago for 50 years and I have always believed that the police in Chicago could shoot, could execute black and brown people without consequence.
"Often, we asked in the City Council, 'What happened to the police officer that was involved in the settlement?' We never got any answers as to what disciplinary consequences there were when we voted for these settlements."

"I have always believed that the police in Chicago could shoot, could execute black and brown people without consequence."
–Toni Preckwinkle
---
On why there hasn't been more of an uproar until the release of the McDonald video
"First of all, I always say that 95 percent of our police officers are good and decent people who struggle every day to do a difficult job well. And then you have the five percent who are bad actors. Unfortunately, what's happened in the past and continues to happen is that the bad acts–this five percent–besmirch the reputation of the 95 percent.
"Unfortunately, in the police department there's a culture that says when bad things happen, you lie, you cover up, you purger yourself. That's what happened in the Laquan McDonald case, surely."
On whether more resignations–including that of State's Attorney Anita Alvarez–would help change the culture
"It's Anita Alvarez who is responsible for the administration of justice in this case. She's the state's attorney. I've expressed my concerns about her leadership in that post for a very long time, for the last several years. She has said on other occasions that the reason that I question her administration of that office is political, but I question the administration of the office before I ever knew who Kim Foxx was, before she ever became my chief of staff. I've said that she's a person who has been dragged down the path of criminal justice reform kicking and screaming.
"There are some real concerns that I have about the way in which she runs her office. ... The fact that she has not pursued these cases that involve abuse of police power, in my view, vigorously. After all, she had the tape in the Laquan McDonald case for 400 days before she decided to bring charges against Officer Van Dyke.
"If you look at the whole of her record, I think it's pretty discouraging in terms of her view of police accountability."
On the delay in the release of the McDonald shooting video
"My view is that the tape should have been released much earlier. I'm sorry that wasn't the case. It demeans our citizens to suggest that even inflammatory tapes like this are going to somehow make people react crazily. What you've seen is a series of non-violent protests. In a democracy, that's what you have to expect when people are disappointed in their government or they find its actions reprehensible."
On the ouster of Superintendent of Police Garry McCarthy
"When I decided that I would call for the resignation of the superintendent, I called up the mayor and told him they ought to ask for his resignation. He pointed out to me that I'd never had any confidence in McCarthy from the beginning. That's quite true. I thought he was an inappropriate person for the job. I thought his attitudes toward race were unenlightened and he behaved like a bully boy."
On whether it's essential to have videos as evidence in order to get action on brutality
"I guess I'd say yes. If it had only been the police reports, and no video, and the police reports–in the case of Laquan McDonald–the police reports are all that it's a justified shooting, and you only discover as you watch the video that they shot somebody, that he was shot in the back as he was walking away from the officers."
On whether she'll consider running for mayor in 2019
"I'm 68 years old. If I run for office again it'll be for re-election to the job I've got. I've still got that to-do list that I need to work on."
Watch the video to hear our full discussion.
---
Related stories: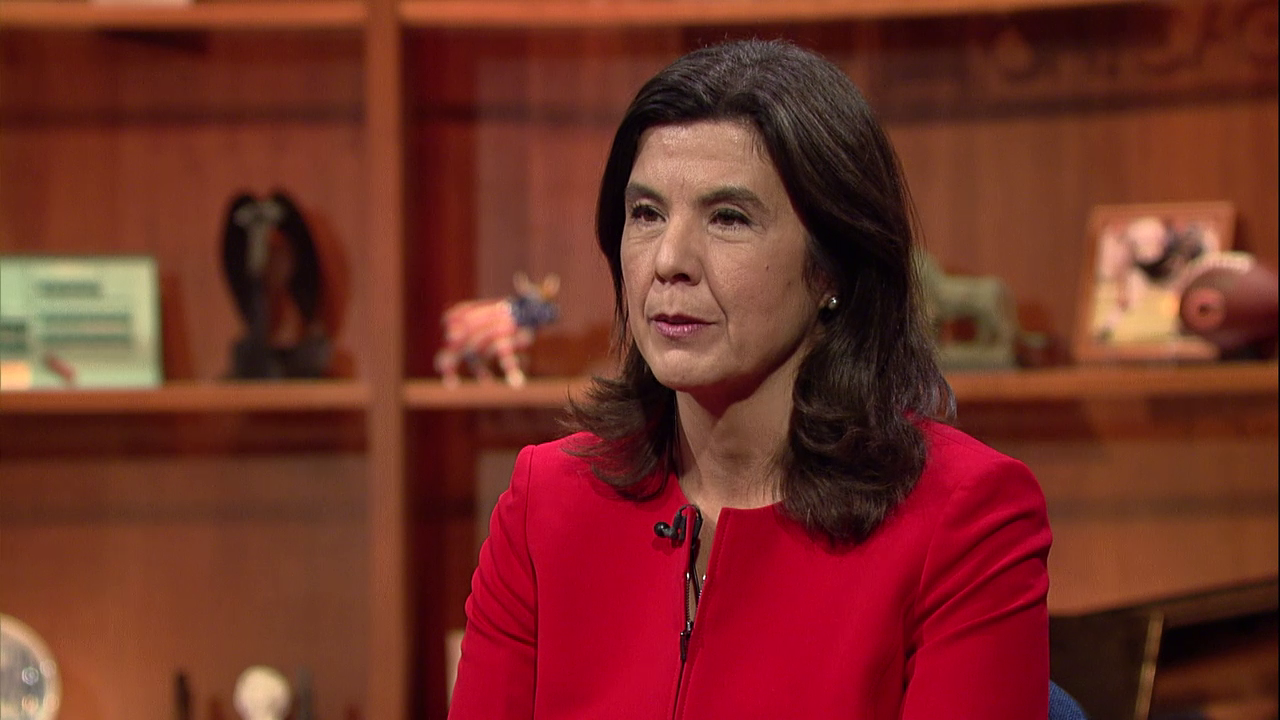 Anita Alvarez on Re-election Efforts
We talk with State's Attorney Anita Alvarez about the Laquan McDonald investigation and why she thinks voters should give her another four years in office.
---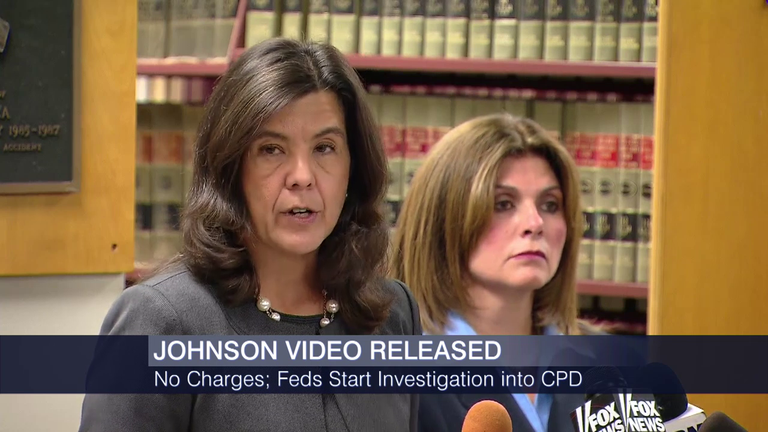 Justice Department Launches Chicago Police Department Probe
The U.S. Department of Justice launches a federal investigation into the police department and Mayor Rahm Emanuel announces a major shakeup at the agency that investigates police misconduct.
---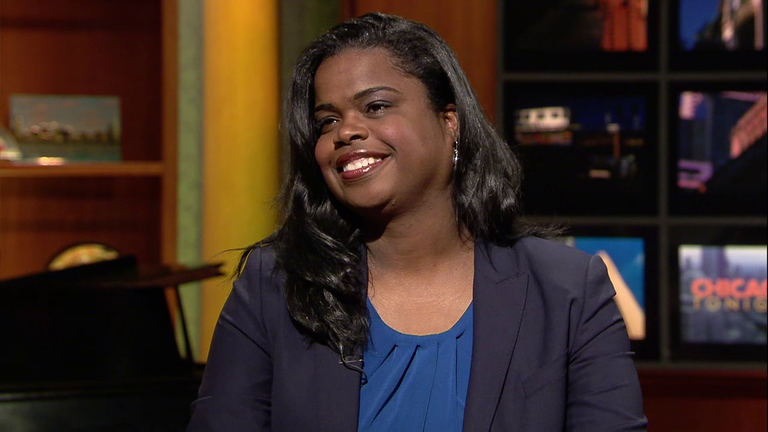 Kimberly Foxx Shares Vision for Cook County State's Attorney's Office
Political observers widely expect a heated slugfest in the upcoming March primary race for Cook County state's attorney. Kimberly Foxx, former chief of staff to Cook County President Toni Preckwinkle, speaks with us about her campaign.
---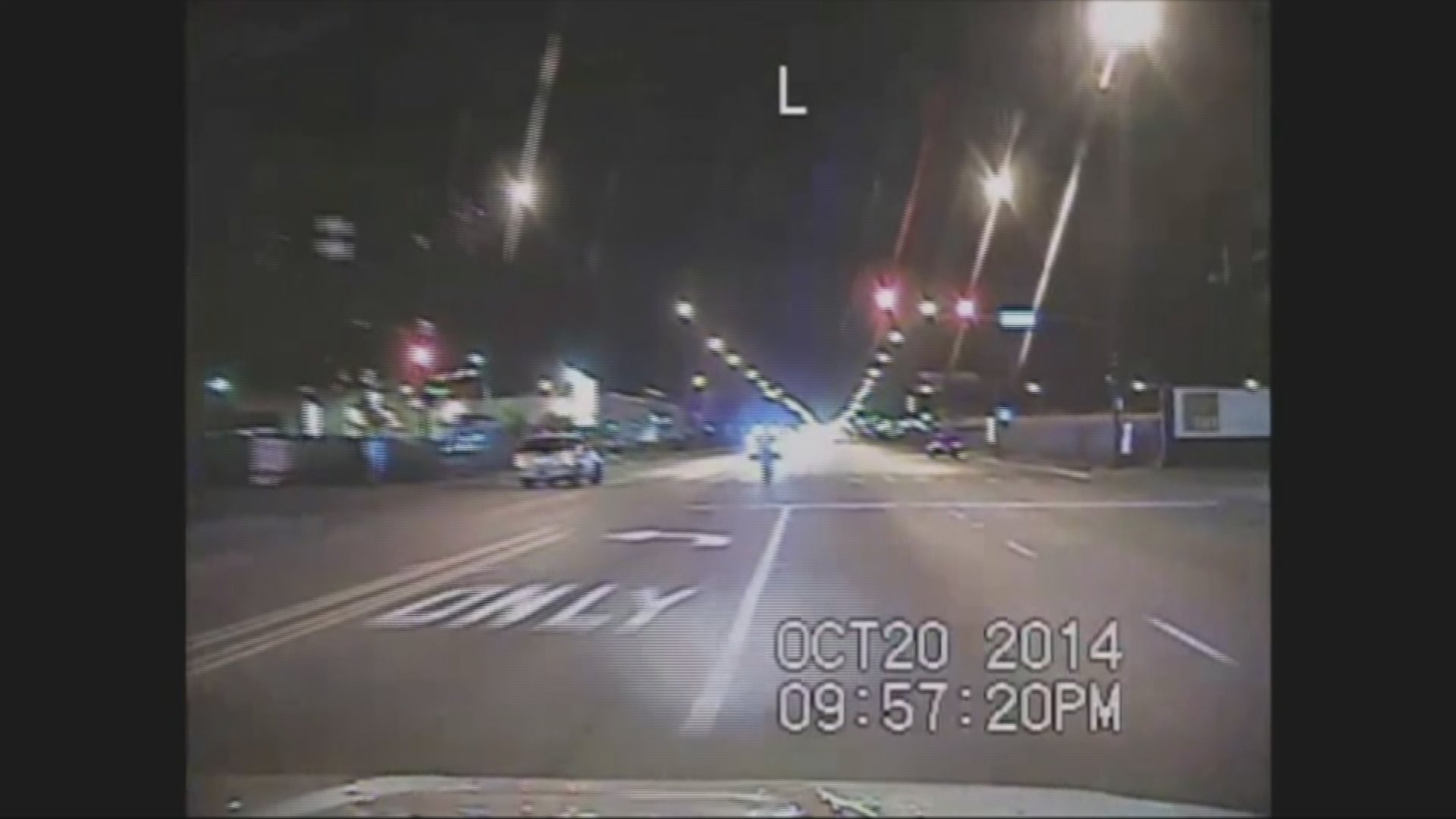 Complete coverage of the Laquan McDonald Shooting
Find all "Chicago Tonight" stories on the shooting of 17-year-old Laquan McDonald.
---