The video cannot be displayed.
The state budget stalemate has caused social service agencies that rely on taxpayer money to care for low-income, the needy and senior populations to cutback services, and in some instances, close down completely.
Monsignor Michael Boland, the head of Catholic Charities, the state's largest social service agency, now says that organization is in crisis mode and care for hundreds of thousands of people is in jeopardy without a budget agreement.
During an exclusive interview with "Chicago Tonight," he said he believes the problem is more dire than lawmakers are even aware.
Catholic Charities says it serves 1 million people in the city of Chicago alone every year. That's more than one-third of the city's population that has sought out services like food, shelter, day care, senior care, and immigrant and refugee resettlement, among other things.
Sixty percent of Catholic Charities' $200 million budget comes from the state of Illinois, but most of that has not been paid thanks to the budget stalemate, leaving the organization in limbo.
Catholic Charities' Accolade center in Oak Park is a day care facility for low-income seniors who live with family members and cannot afford nursing home care.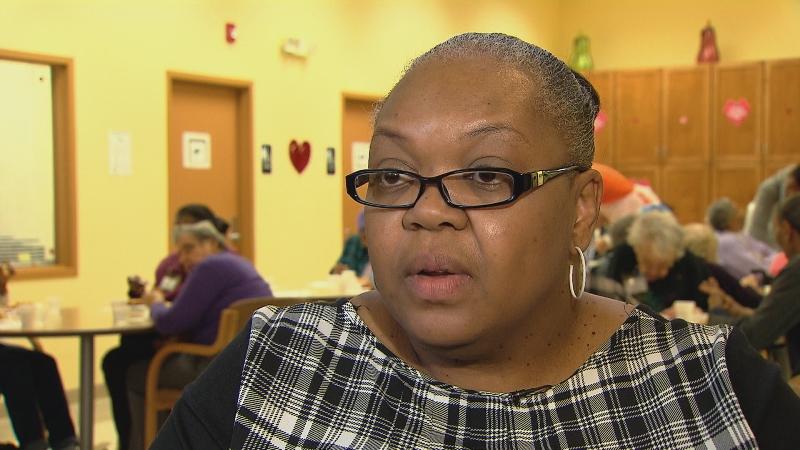 Angela Reese "Families need to know that their loved ones are somewhere that's safe during the day and not have to worry about them. It keeps them out of facilities, nursing homes," said program director Angela Reese. "Many of our participants have dementia, and they need as much stimulization and socialization and activity that they can have in the course of a day."
[Never miss a "Chicago Tonight" headline! Get our daily newsletter delivered straight to your inbox.]
The center provides meals and shelter for the residents, as well as activities like exercise and yoga. But the facility is in danger of closing because the state of Illinois, which contracts with Catholic Charities to run the program, has not paid for what it owes this year.
"We're really into this crisis mode," said Boland. "These are really difficult times and we're trying to figure out ways that we can continue our services."
Boland says the state owes Catholic Charities $26 million in total for services already rendered and the number grows by millions every month. He says the organization has cut administrative costs to stay afloat, but says it is near a breaking point.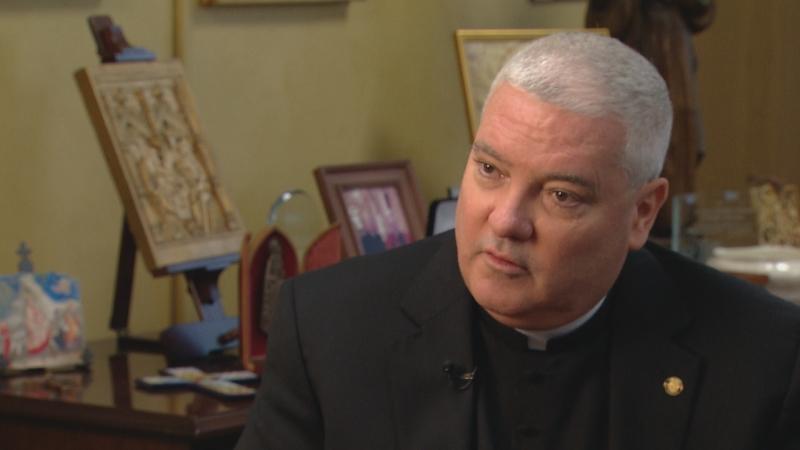 Monsignor Michael Boland "Every 30 seconds somebody calls Catholic Charities for help or comes into one of our places for help. All we are doing is helping people. If they're hungry, we try to feed them. If they need clothes, we give them clothes and counseling. We're this kind of safety net," Boland said.
"When you think that a million people in this city rely on Catholic Charities for help, there's only 2.7 million who live in this city, so more than a third of the people are coming to Catholic Charities for help. And no one wants to be faced with budget cuts, but if you were to cut 10 or 20 percent, where would 200,000 people go in the city of Chicago? The numbers are staggering for one, but also it's the human suffering."
Gov. Bruce Rauner and the Democratic-controlled General Assembly are deadlocked on how to solve a $6 billion budget deficit with little sign of any progress. The governor has insisted a budget deal include elements of his Turnaround agenda, but Democrats have refused to compromise on most items he has asked for. The state's comptroller says the backlog of money the state owes to providers like Catholic Charities could top $10 billion by the end of the fiscal year.
Ninety percent of the budget is being funded by court order, but most of Catholic Charities' functions fall within the 10 percent that is not.
Boland says he is in regular communication with the staffs of House Speaker Michael Madigan and Rauner, pleading with them on the economic and human costs of the stalemate.
"To me, the large picture is the fabric of social services in the state of Illinois. They are unraveling. And once they begin to unravel, there's no really putting them back together quickly, if at all," Boland said. "As these things begin to unravel, once you start taking them away then you not only [don't] have early childhood care, but you have families who are not working and if they are not working, then there's these spiral effects that really have devastating effects to people in this state."
Rauner and Senate President John Cullerton issued the following statements:
Meanwhile, Boland says he and his staff stay up nights worrying about how to keep services like Accolade continuing to provide for senior citizens in the absence of any state money.
"They absolutely can't stay at home, it wouldn't be possible, and there's no telling where they'd be able to go," Reese said.
Follow Paris Schutz on Twitter: @paschutz
---
Related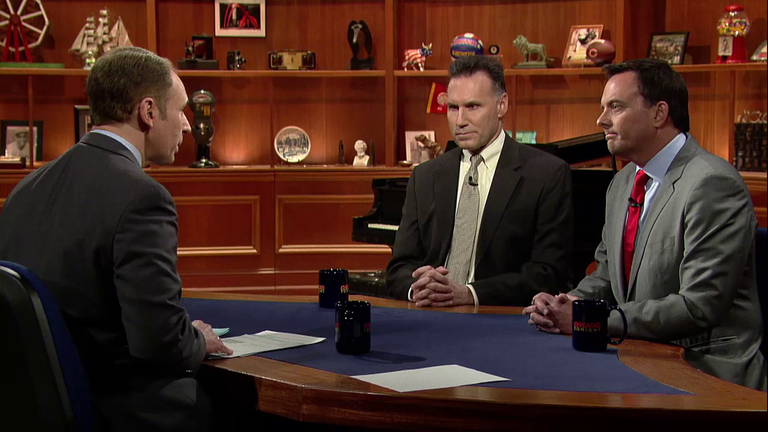 Cutting Programs an 'Agonizing Process,' Says Social Service Provider
Jan. 26: The state's largest social service provider is cutting programs and employees because of the state's budget impasse. We discuss these cuts – and what it means for those who rely on them – with David Novak of  Lutheran Social Services of Illinois; and Dan Proft of the Illinois Policy Institute.
---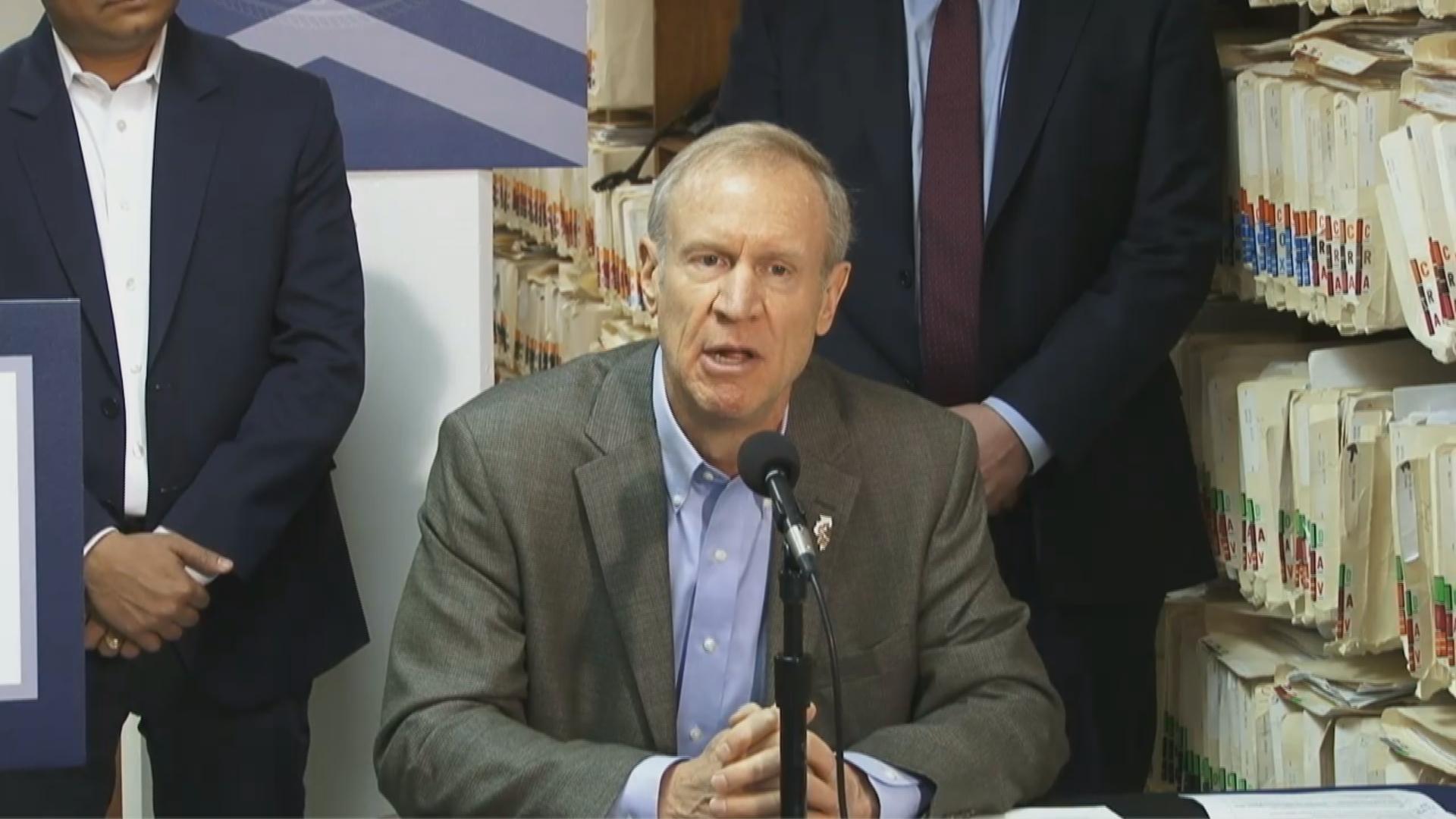 Rauner: Cuts to Social Service Agencies a 'Tragic Loss'
Jan. 25: The state's oldest and largest social service agency announces it will eliminate 30 programs and 40 percent of its staff. We bring you more on this and other news out of Springfield with Amanda Vinicky.
---