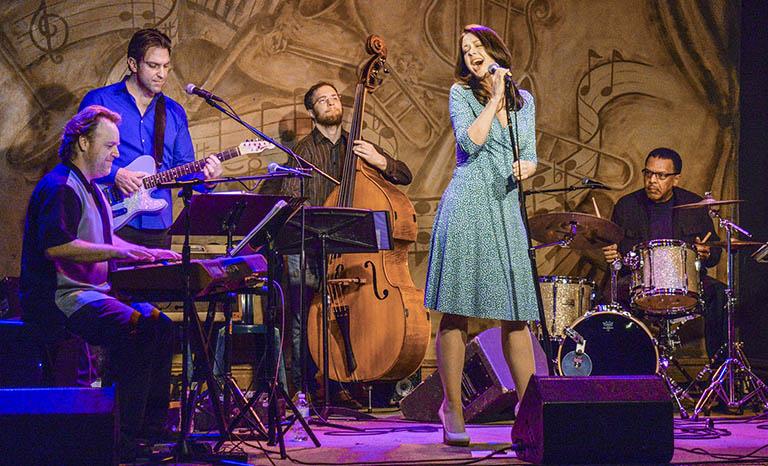 Stephanie Browning Performs at FitzGerald's during a previous Chi-Town Jazz Festival event. (Harvey Tillis)
There's a guitar-playing Catholic priest in Andersonville who has found a way to use jazz to address hunger in Chicago.
Father John Moulder, who presides at St. Gregory the Great, founded the Chi-Town Jazz Festival and serves as its director. The weeklong festival features nearly 20 groups at various locations, from Evanston to the South Loop, and kicks off the bulk of its seventh year this Sunday, March 6. 
The festival is part jazz concert, part fundraiser: All musicians and performance venues donate the proceeds to different organizations that address hunger in Chicago, including Catholic Charities, Care for Real, Top Box Foods, North Park Friendship Center and the Hyde Park Food Pantry. The festival raised a total of $178,000 to date, with $46,000 of that raised during last year's fest.
In addition to his work as a priest, Moulder plays guitar and has composed his own works (he takes the stage with his group on the fest's closing night, March 12, at the Green Mill in Uptown). The idea for the festival came to him back in 2010 after seeing a similar one in New York. However, he wanted to add a charitable element with an issue he finds pressing.
"[Addressing hunger] is important because it's such a fundamental need we have as human beings," Moulder said. "We were in the thick of the economic downtown, and there was quite an elevation in terms of the need for food. A lot of people had lost their jobs or homes."
Moulder said that at the peak of the recession, pantries in the community saw a nearly 45 percent spike in requests for food and more hungry people were visiting local churches in search of help.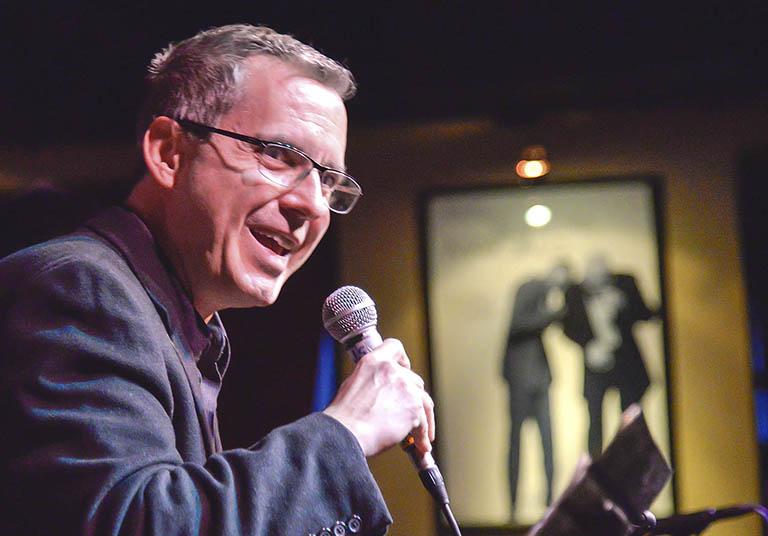 Father John Moulder (Harvey Tillis)
According to nationwide hunger-relief charity Feeding America, one in seven people in Illinois suffers from hunger.
"It's a persistent issue, and it doesn't go away even in the best of economic times," Moulder said.
He said that using jazz as a means to recognize hunger is fitting, especially when attempting to understand those in society who are denied certain rights – what his faith community calls a "non-person."
"One of the things about jazz is, its thirst for freedom, for liberation, the equality of persons is kind of built into the music in many ways," Moulder said. "I don't think you can appreciate jazz or the blues without appreciating the plight of the 'non-person' in society."
"[Jazz] really has this sense of dignity and value of each person that somehow permeates the music and gets expressed further in this quest to be charitable to people, especially to those who are in such great need."
This year's festival includes performances by MacArthur "genius" award-winning jazz pianist Reginald Robinson, saxophonist Frank Catalano and other local jazz artists. A minimum donation of $20 is recommended for each show; $10 recommendation for students.
See the lineup below or visit the festival's Facebook page to learn more.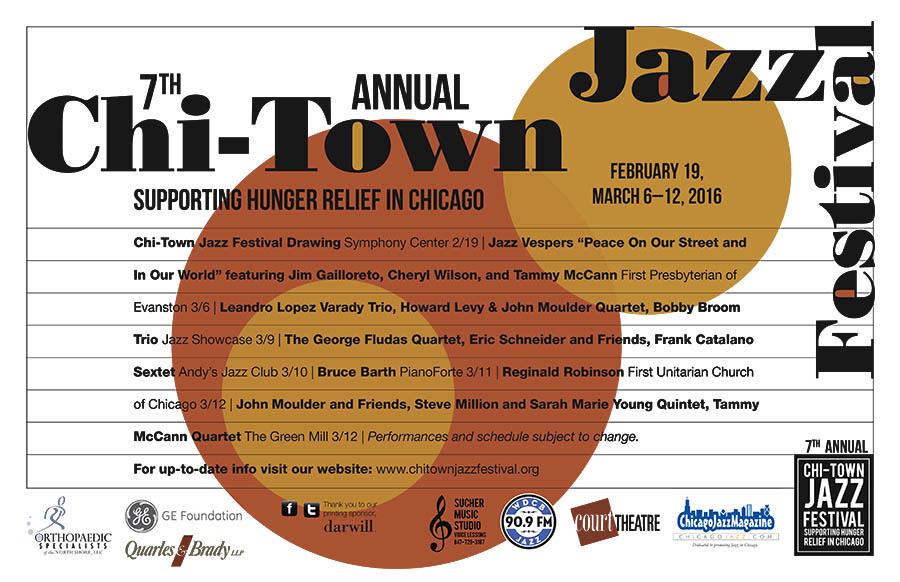 Click image to enlarge. (Harvey Tillis)