The video cannot be displayed.
It seems impossible logistically, not to mention physically. But last week, 15 runners from six different countries, including two from Chicago, completed the World Marathon Challenge, running seven marathons on seven continents in seven days. 
Sarah Ames is an attorney originally from Heidleberg, Germany. Daniel Cartica, from upstate New York, is an active-duty marine teaching Naval ROTC officer candidates at colleges in Chicago.
"The most grueling time was really between the run in Madrid and Marrakesh," Ames said. "We landed in Madrid in the morning, we ran in Madrid and finished in the late afternoon, and then hopped on a one hour, 20 minute flight to Marrakesh, and then just started running again. So it was basically two marathons in a day."
"We slept essentially anywhere we could find a place," said Cartica. "Personally, I slept a total of 15 to 18 hours the entire week. I can't sleep on planes."
But sleep, for Cartica, was not the biggest challenge.
"The toughest part for me was probably nutrition," he said. "I'm so used to stuffing my face after I work out or do some sort of competition. But here I had to rely on what was provided during the actual marathon, which was gels, salty foods, salt tablets–I can't really remember having a full gourmet meal with a lot of calories to help with my recovery."
Hear more from the two as they tell us how – and why – they did it.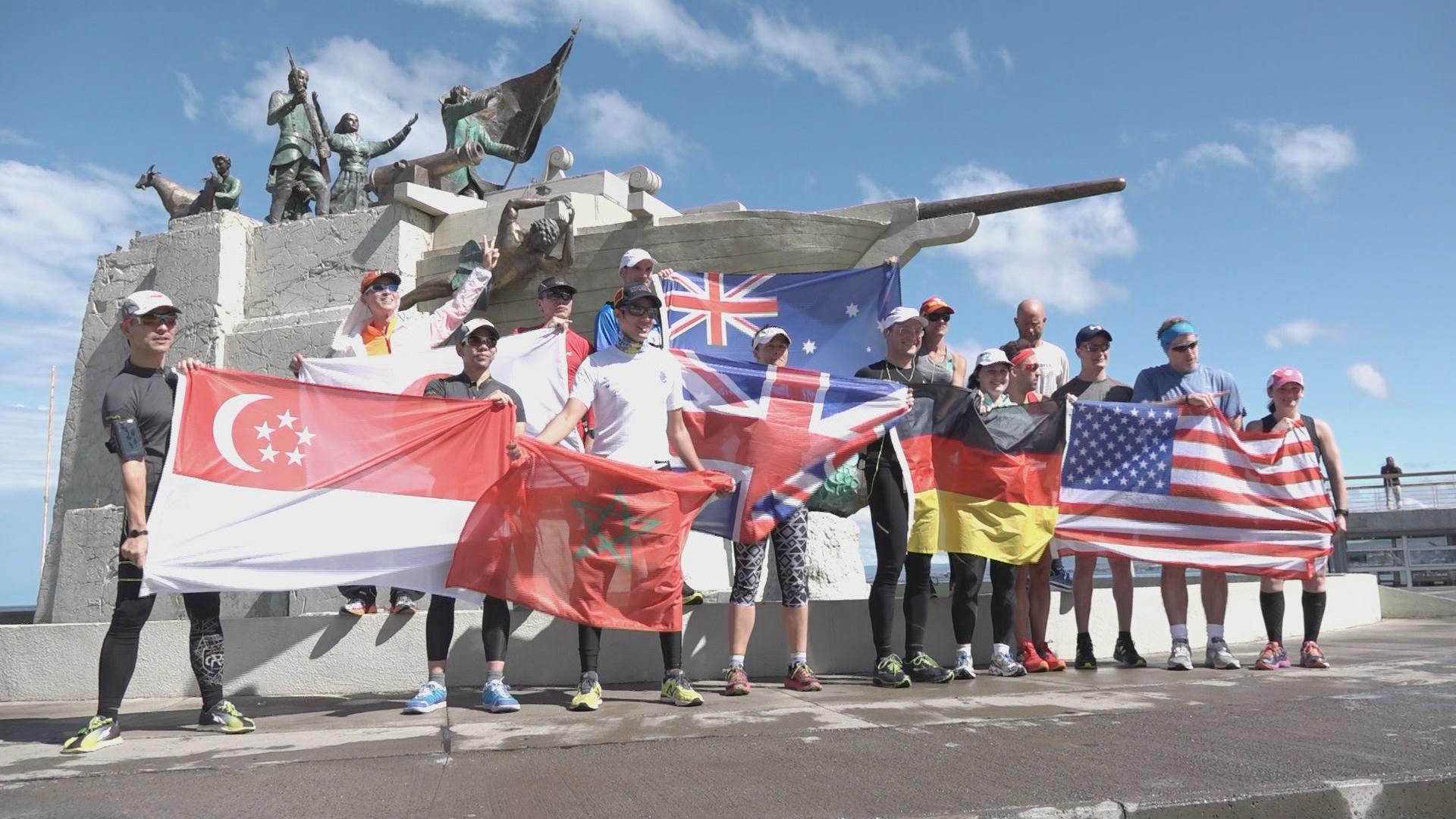 Fifteen runners from six different countries participated in the World Marathon Challenge.
About the race
In the World Marathon Challenge, runners try to complete seven marathons on seven continents in just seven days. That amounts to 183 miles for the week, with races in Chile, the United States, Spain, Morocco, the United Arab Emirates, Australia and a brutal opening race at Union Glacier, Antarctica. That's over 23,000 miles of air travel, too.
This year, the race began on Jan. 23 with 15 runners from six different countries. 
Two Chicagoans participated in the challenge – and one of them won. Daniel Cartica triumphed in the men's category with an average time of 3:32:25. His cumulative running time was 24:46:56. Cartica ran in honor of four Marines killed in last year's shooting at the U.S. Naval Reserve Center in Chattanooga, Tennessee.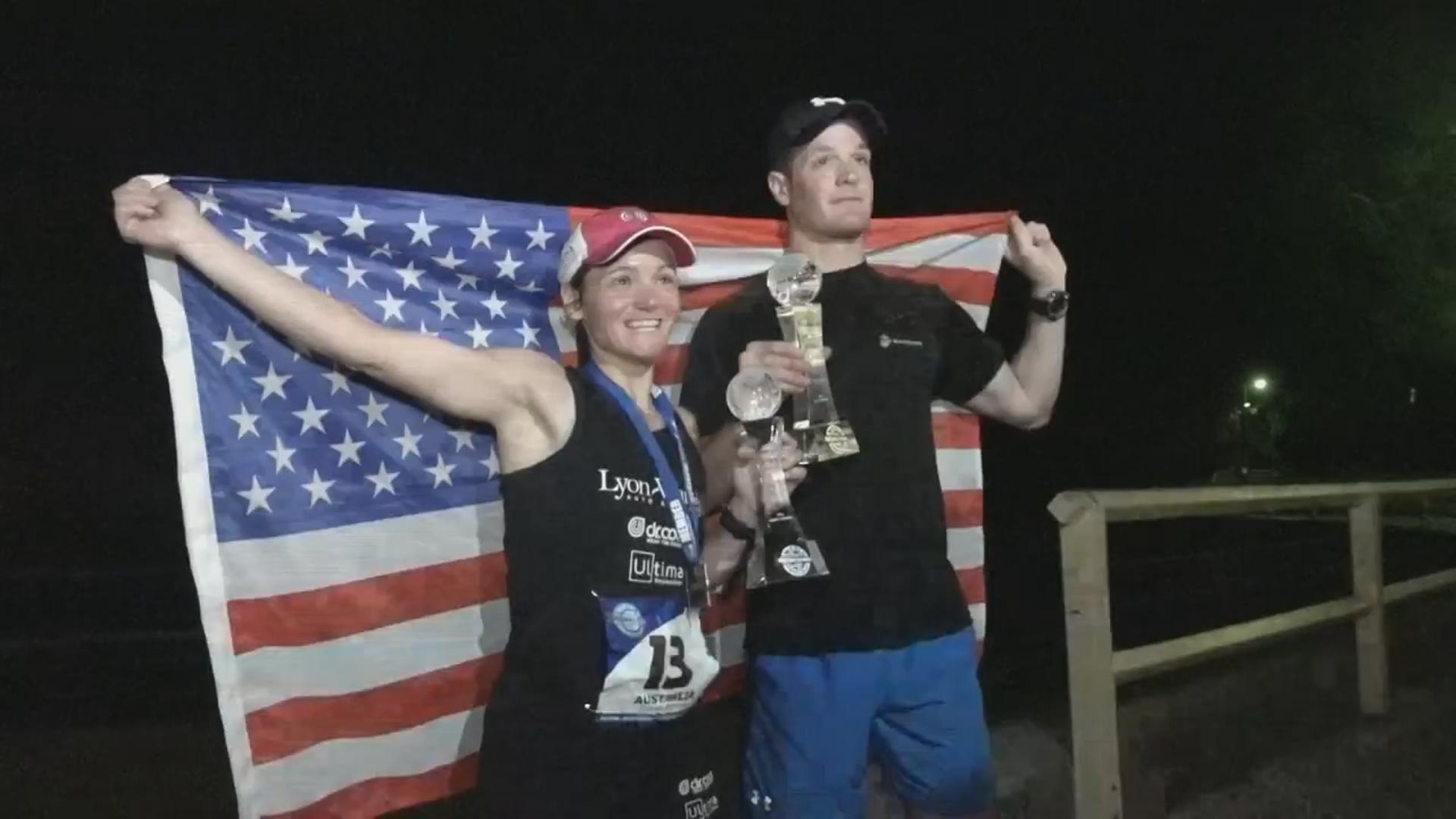 Becca Pizzi won the women's category and Daniel Cartica won the men's category.
Sarah Ames had already run 39 marathons throughout her life when she participated in the challenge. Among those included the North Pole Marathon, the Antarctic Ice Marathon and the Volcano Marathon, all of which are organized by the same person who organizes the World Marathon. She said she decided to run the races after seeing her friends participate in the 2015 World Marathon.
Like many runners, Ames used the challenge as an opportunity to fundraise for a cause. Her participation raised money for Hamlin Fistula USA, a non-profit that supports a hospital in Ethiopia that cares for women who suffer injuries due to lack of care during childbirth.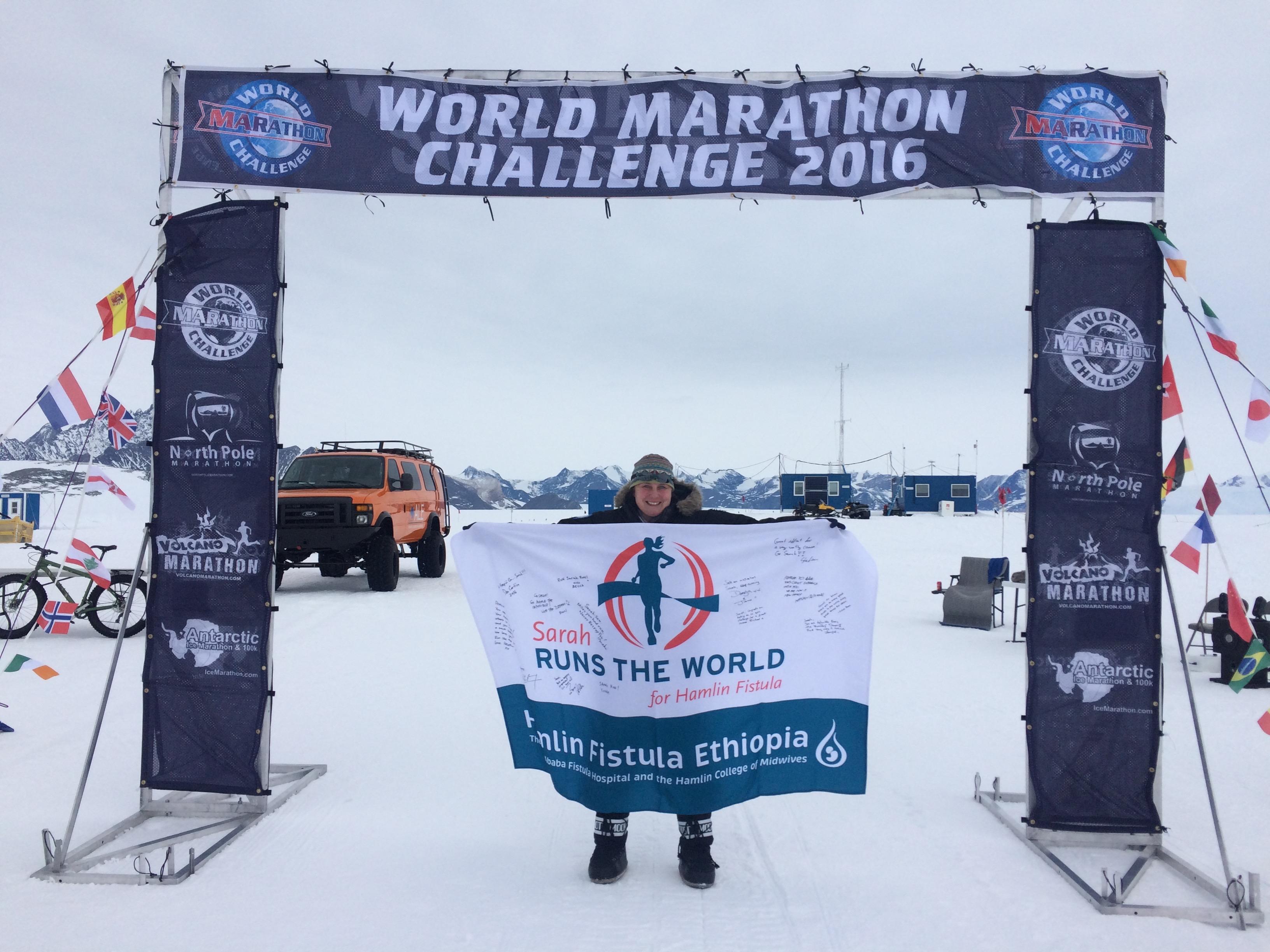 Sarah Ames at the finish line in Antarctica. (Courtesy of Sarah Ames)
Impact on the body
Dr. Pietro Tonino is an orthopedic surgeon and director of sports medicine at Loyola University Health System. He says just one marathon takes a toll on the body.
"Running a marathon will leave a runner with an amount of soreness unlike anything they have experienced while training," Dr. Tonino said in an email. "During a marathon, a runner will use pretty much every muscle group. The entire body is utterly exhausted. I have seen marathon runners so sore they were convinced they had broken something, even though X-rays were negative."
But, according to Dr. Tonino, running seven marathons in only seven days doesn't allow the body enough time for recovery. That can lead to stress fractures, tendonitis, inflammation, muscle soreness and fatigue. But Dr. Tonino has some advice for the runners interested in the challenge.
"Don't do it," he said. "If you do, there's a very high likelihood you will wind up making an appointment with a sports medicine physician."
Sarah and Daniel's run around the world
Click on each pin to see their official times on each continent. 
---