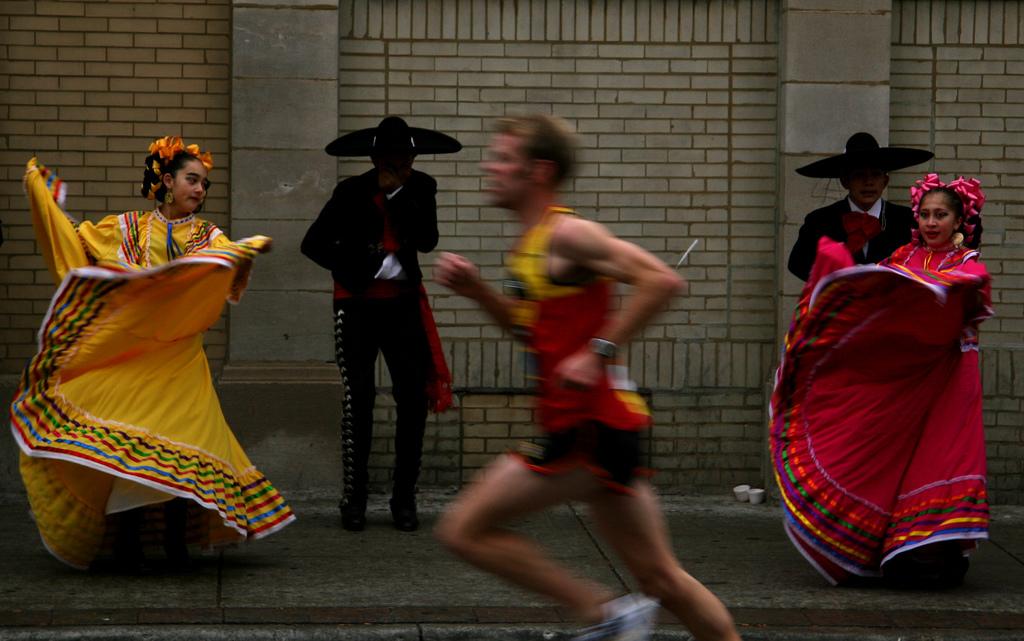 Roughly 1.7 million spectators – some dressed in costume – supported Chicago Marathon runners in 2015 through dozens of neighborhoods. (Flickr / Señor Codo)
Tuesday's primary isn't the only race in town.
Amateur runners can apply for a spot in the 39th annual Chicago Marathon starting at 10 a.m. Tuesday.
This is third year the marathon has planned in advance to hold a drawing for non-guaranteed entry. The process to secure a guaranteed spot opened last week for legacy finishers – runners who have crossed the marathon's finish line at least five times in the last 10 years – and those with a qualifying time of under 3 hours, 15 minutes (for men) and 3 hours, 45 minutes (women) since Jan. 1, 2014.
The application process is open to both groups through April 12. 
Runners who sign up with one of more than 140 nonprofit organizations through the marathon's official charity program also may secure a guaranteed spot, depending on availability. 
More than 40,000 runners are expected to participate in the 26.2-mile race on Oct. 9. An estimated one-third to one-half of those spots will be filled through guaranteed entries, said marathon spokesperson Cindy Hamilton. The remaining spots will be filled through the drawing. 
Applicants who sign up for the drawing are chosen at random from the full pool of entries, so there's no advantage to being among the first names in the hat on Tuesday. Runners in the drawing will be notified of their status via email on April 21 – regardless of the drawing's outcome.
In 2013, a rush of applicants intermittently crashed the marathon website and led organizers to halt the first-come, first-served signup process, moving to a lottery system nine days later.
Last year, about 37,500 runners crossed the Chicago Marathon finish line, with first-place finishes by Kenyans Dickson Chumba (2:09:25) and Florence Kiplagat (2:23:33). American Deena Kastor finished seventh among women with a time of two hours, 27 minutes, 47 seconds.
Registration for this year's marathon costs $185 for U.S. residents, $210 for nonresidents. According to the marathon website, credit card information is required, but cards will only be charged when an application is approved or accepted.
To sign up or learn more about the 2016 application, visit the Chicago Marathon's website.
---
Related stories from 'Chicago Tonight'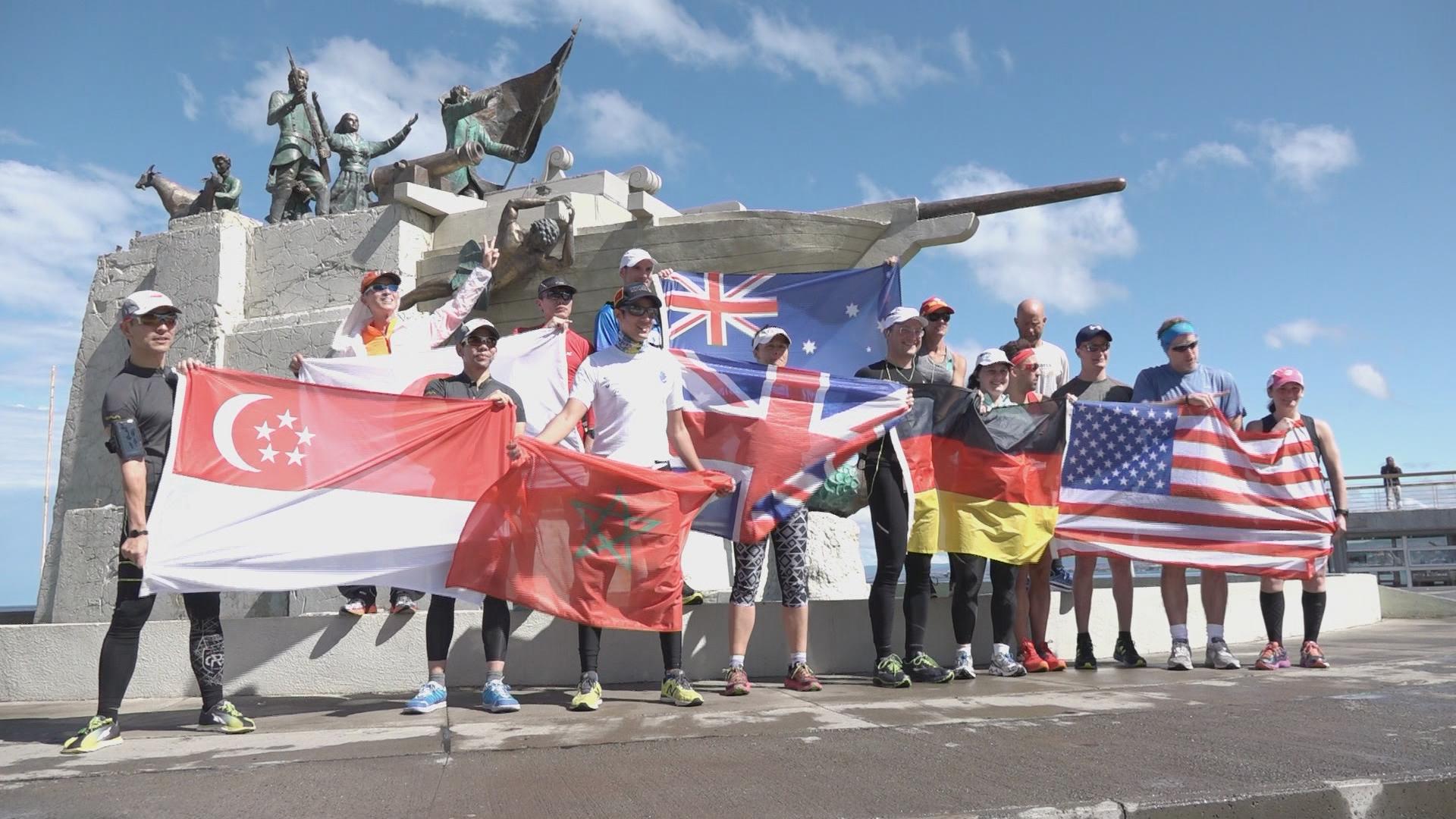 Chicago Athletes Triumph Over World Marathon
Feb. 9: A marathon last month in Antarctica was the first of seven on seven continents ... in seven days. Two of the competitors are back in Chicago to tell the story–including the winner.  
---
Feb. 21, 2013: Meet barefoot runner Owen McCall, who makes the case for leaving your shoes at home – even in the winter.
---