A federal judge's ruling strikes a blow to the Lucas Museum. The Chicago Landmarks Commission looks to limit skyscraper heights on South Michigan Avenue. And the winner of the World War I memorial design competition is a 25-year-old Chicagoan. 
Joining "Chicago Tonight" to discuss these stories and more is Pulitzer prize-winning architect critic Blair Kamin from the Chicago Tribune.
---
Future of Lucas Museum in Question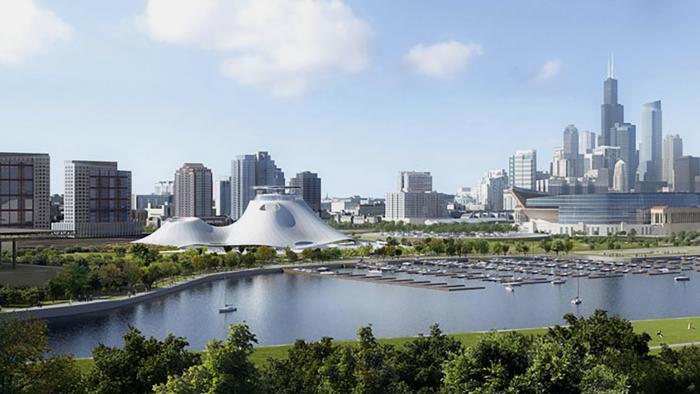 Lucas Museum design by Ma Yansong of MAD Architects
A federal judge recently struck down the city's motion to dismiss a lawsuit against the Lucas Museum of Narrative Art, perhaps delaying the planned start date for construction this spring. The preservation group Friends of the Park says that leasing the city-owned lakefront land where the museum would be violates the city's public trust doctrine and compromises the lakeshore. The museum design proposal stands at 151 feet and would include a gallery, library and theaters.
"It is a brutal though not necessarily a fatal blow," said Kamin. "It means that, as Mayor Rahm Emanuel said on Friday, that he is going to have to talk to George Lucas and discuss whether he and Mellody Hobson–his wife, who lives here in Chicago–still want to go forward and try to press their case."
---
City Considering Height Guidelines for S. Michigan Avenue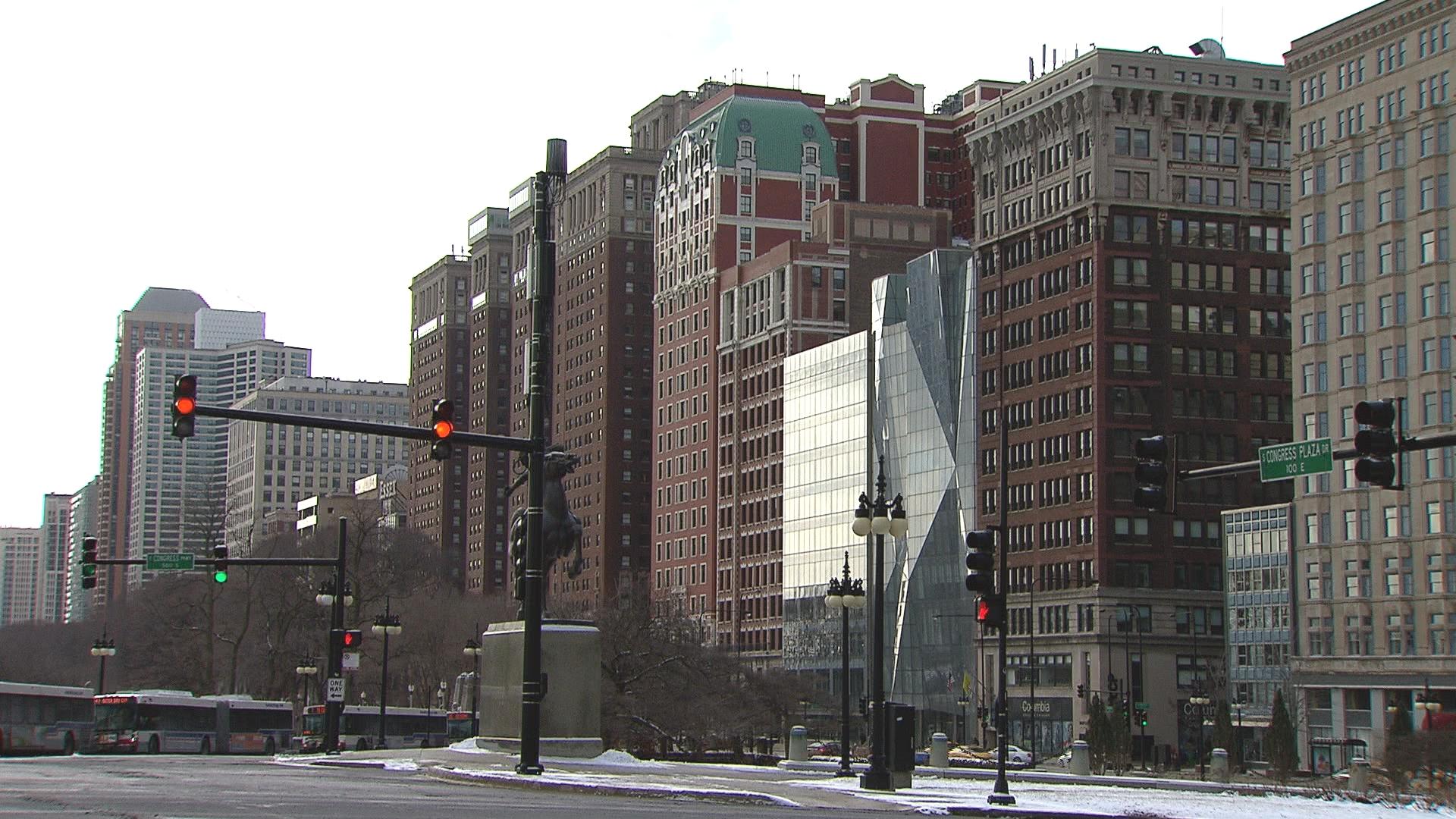 The Commission on Chicago Landmarks, which is part of the city's planning department, is considering implementing guidelines for the Historic Michigan Boulevard District. Since the district's creation in 2002, the guidelines have only been informally followed. But a proposed amendment will require new buildings at the district's south end (between 8th and 11th streets) to be no taller than 900 feet. That may change the designs for some of the proposed towers.
"It ensures that tall buildings do not grow in a way that disrupts the harmony of that historic district," said Kamin. "I do think it's overdue. They should have done this earlier, but it's better late than never."
---
Lathrop Homes Redevelopment Will Include Mixed-Housing, Environmental Rehab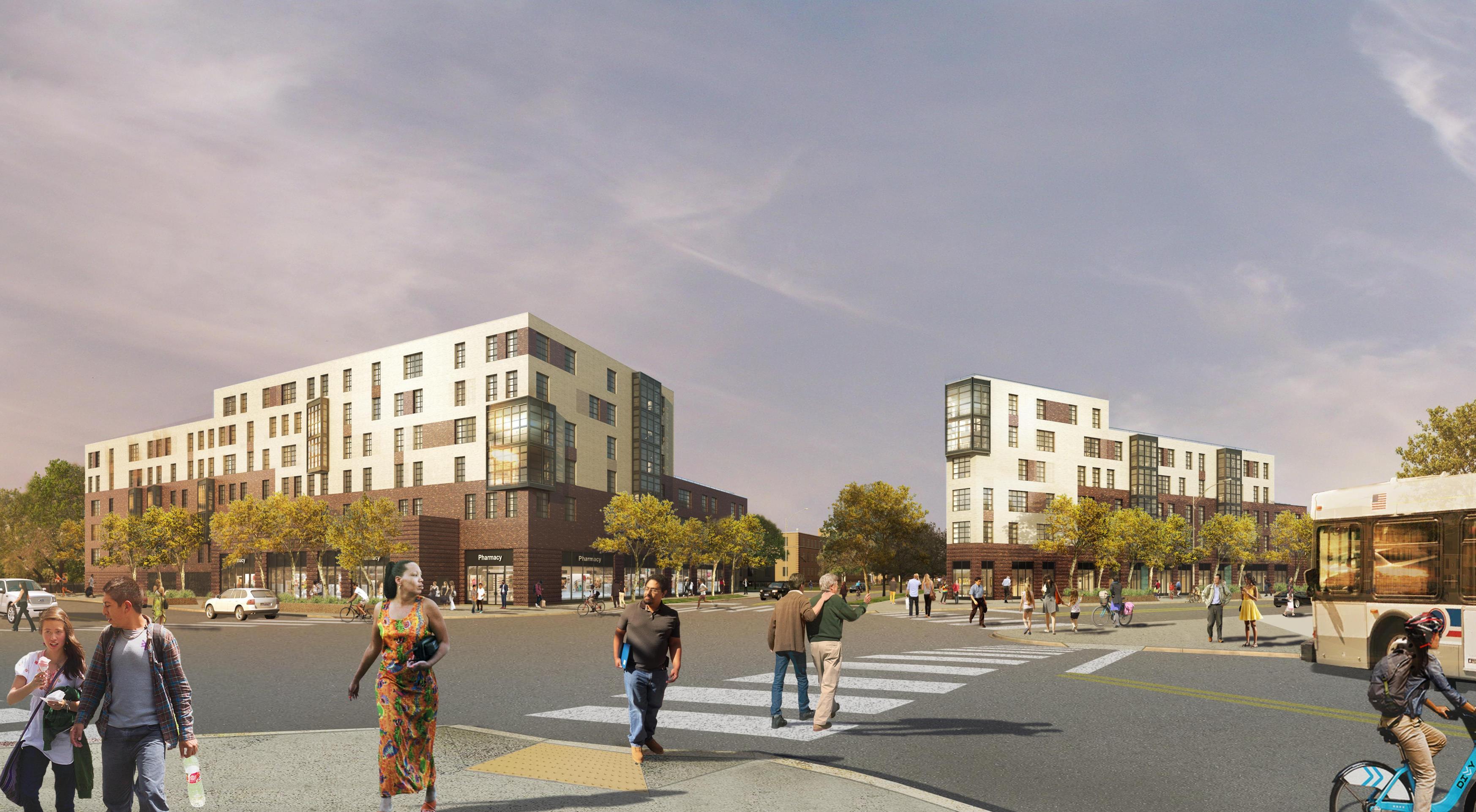 (Courtesy of Related Midwest)
A declining public housing project will become a mixed-income riverfront community under a new development proposal. The controversial plan combines environmental restoration, historic preservation and low-income housing. Located among gentrifying neighborhoods at 2000 W. Diversey Parkway, the Lathrop redevelopment will have 1,116 apartment units. That includes 400 public housing residences, 222 affordable units and 494 market-rate apartments. Harley Ellis Devereaux and Juan Gabrial Moreno Architects are preserving and renovating the building. The new buildings are designed by bKL Architecture and the environmental and landscape design comes from Michael Van Valkenburgh, who also worked on Maggie Daley Park and the 606.
Kamin said the city's plan commission will consider the proposal next week, on Feb. 18.
---
Writers Theatre in Glencoe Gets a New Design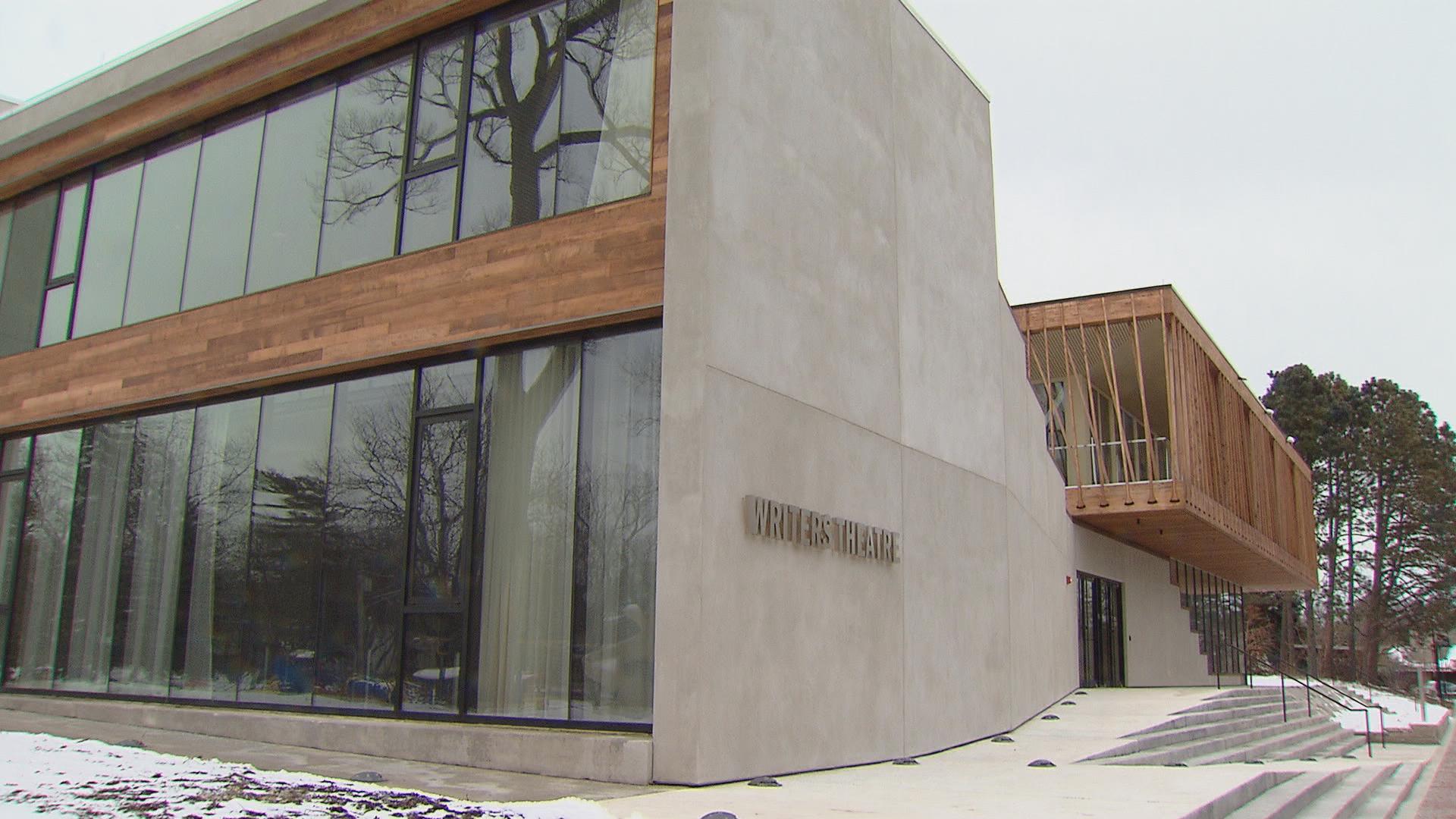 Writers Theatre design by Jeanne Gang
A $28 million structure designed in Glencoe is the new home for Writers Theatre. The building will open to the public on Feb. 12, though the company's first play opens March 16. Local leaders in Glencoe pushed for a bold, modern design that incorporates a wood and glass-framed atrium and crisscrossed wooden planks. The building has two theaters, including a main stage with three seating tiers.
"I think it's a gentle jolt of modernity that really uplifts a North Shore downtown," Kamin said. "They really have expanded their capacity without sacrificing intimacy."
---
Chicago Architect's Design Chosen for World War I Memorial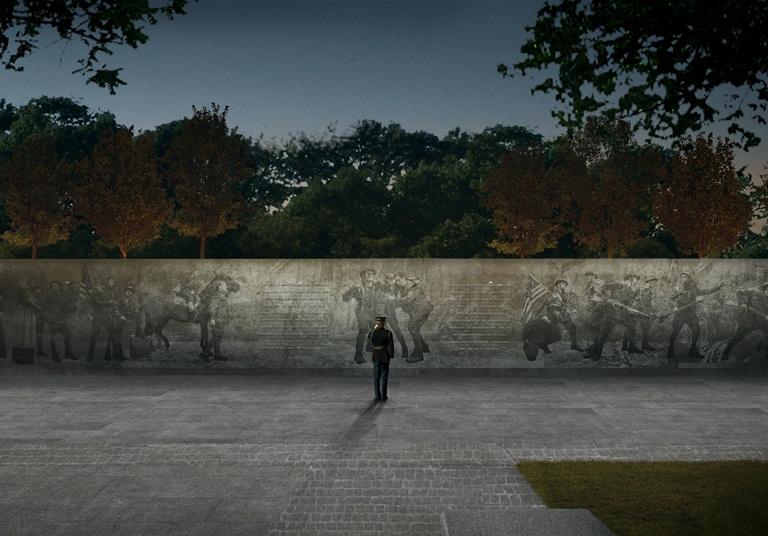 Memorial design by Joe Weishaar (Courtesy of World War I Centennial Commission)
Chicago architect Joe Weishaar recently won the design competition for the national World War I Memorial in Washington, D.C. The 25-year-old currently works for Brininstool + Lynch where he's designing an apartment building on N. Milwaukee Avenue. The winning memorial design is called "The Weight of Sacrifice," and will be located in Washington's Pershing Park, a park adjacent to the White House named for a World War I general.
---
Related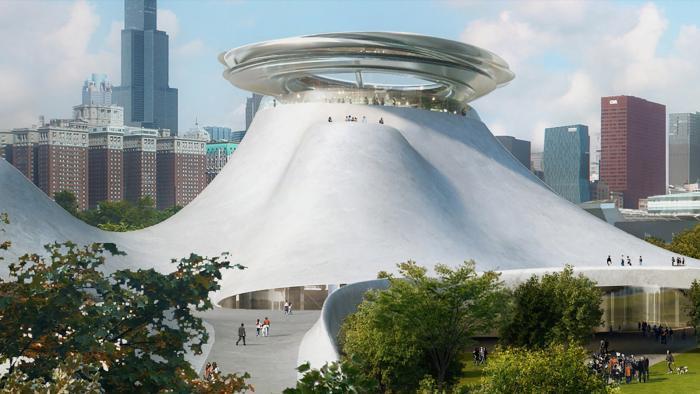 Case Against Lucas Museum Moves Forward
Feb. 4: The city's move to dismiss a case against the Lucas Museum of Narrative Art was thrown out Thursday in federal court, paving the way for a longer fight and potentially delaying the museum's spring construction plans. 
---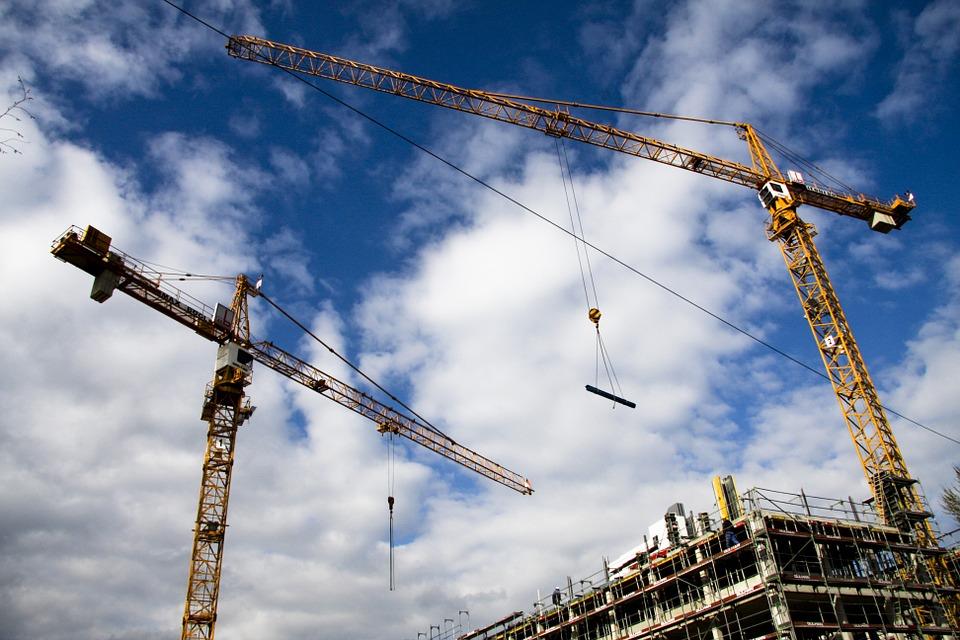 What's Driving High-Rise Construction Boom in Chicago?
Feb. 1: Chicago is seeing a rise in high-rise construction with 34 new buildings over 200 feet tall currently under construction. That number has doubled in the last 15 months. What's causing the sky-high building boom? Curbed Chicago editor AJ LaTrace joins "Chicago Tonight" to explain.
---