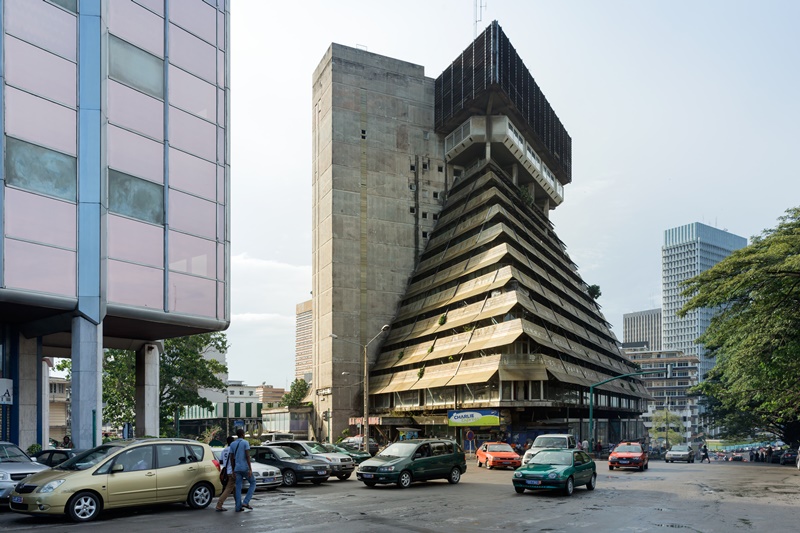 Rinaldo Olivieri, La Pyramide, 1973, Abidjan (Côte d'Ivoire). Photo © Iwan Baan.
As many sub-Saharan African countries gained independence throughout the 1960s, they experienced a burst of experimental architecture, marking a severance from once Colonial pasts. A new show chronicling those understudied architectural examples opens Friday via the Graham Foundation.
Based on a book by architect Manuel Herz, "Architecture of Independence: African Modernism" features nearly 80 buildings in commissioned photographs as well as archival material chronicling nation-building efforts in Ghana, Senegal, Côte d'Ivoire, Kenya and Zambia.  
The buildings themselves were often products of large state-sponsored initiatives and included new parliament buildings, stadiums, universities, central banks, convention centers and other major public buildings and housing projects designed to elevate the new nation-states' presence on the global stage.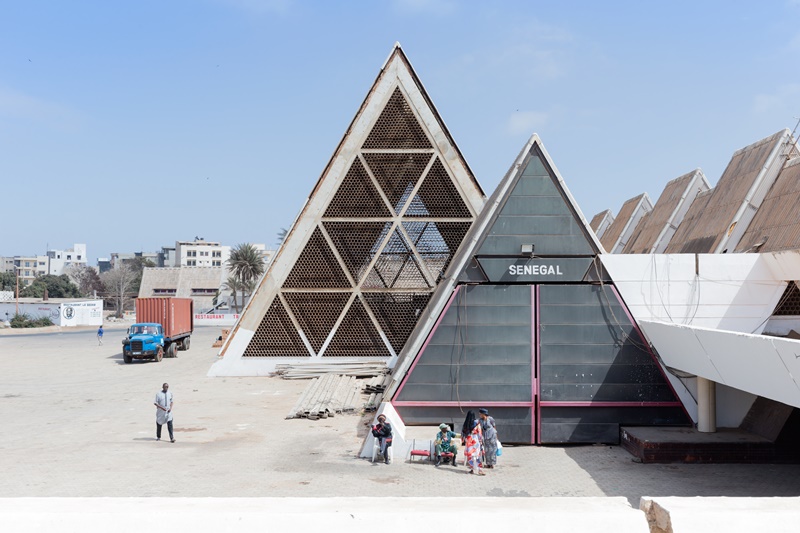 Jean Francois Lamoureux and Jean-Louis Marin, FIDAK - Foire Internationale de Dakar, 1974, Dakar (Senegal). Photo © Iwan Baan.
While numerous local designers, planners, and builders participated in that period of building, very few local architects were commissioned for these projects until the later half of the 1970s. Those include Senegalese architects Cheikh N'Gom and Pierre Goudiaby Atepa, who designed the Central Bank of the West African Economic and Monetary Union (1975–90) in Dakar in the mid- to late 1970s. In most cases, however, the architects came from countries such as Poland, Yugoslavia, Scandinavia, Israel and even the former Colonial powers.
Herz will be on hand at Friday's opening for a discussion around the work – both his talk and the opening itself are free to the public. 
"Architecture of Independence: African Modernism" opens at the Madlener House, 4 West Burton Pl., Jan. 29 at 7 p.m. and continues through April 9. Architect Manuel Herz will give a talk prior to the opening at 6 p.m. Both events are free. For more information, visit the Graham Foundation's website.
Follow Chloe Riley on Twitter: @ChloeRiley84
---
Also reported by "Chicago Tonight"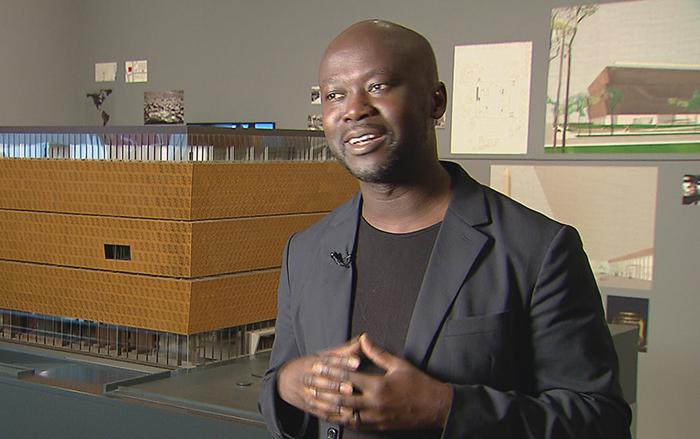 Architect David Adjaye Among Finalists to Design Obama Library
Dec. 28, 2015: The Barack Obama Foundation last week announced the seven finalists chosen to submit designs for the Obama Presidential Center. One of the architects, David Adjaye, is the subject of a solo exhibition at the Art Institute's modern wing that runs through early January.
---