The video cannot be displayed.
Evidence of a distant ninth planet in our solar system, electronic implants that can monitor brain injury then melt away, and how more sleep may reduce diabetes risk. Rabiah Mayas of the Museum of Science and Industry is back to review some of the hottest stories in the world of science.
A New Ninth Planet?
Sorry, Pluto but there could be a new ninth planet in our solar system. On Wednesday, astronomers Konstantin Batygin and Michael E. Brown—yes, the same Brown who demoted Pluto to dwarf planet status—announced there could be a ninth planet lurking on the edges of our solar system.
"All those people who are mad that Pluto's no longer a planet can be thrilled to know that there's a real planet out there still to be found," Brown said.
While the planet has yet to be seen via telescope, Brown and Batygin outlined circumstantial evidence for the planet's existence in The Astronomical Journal.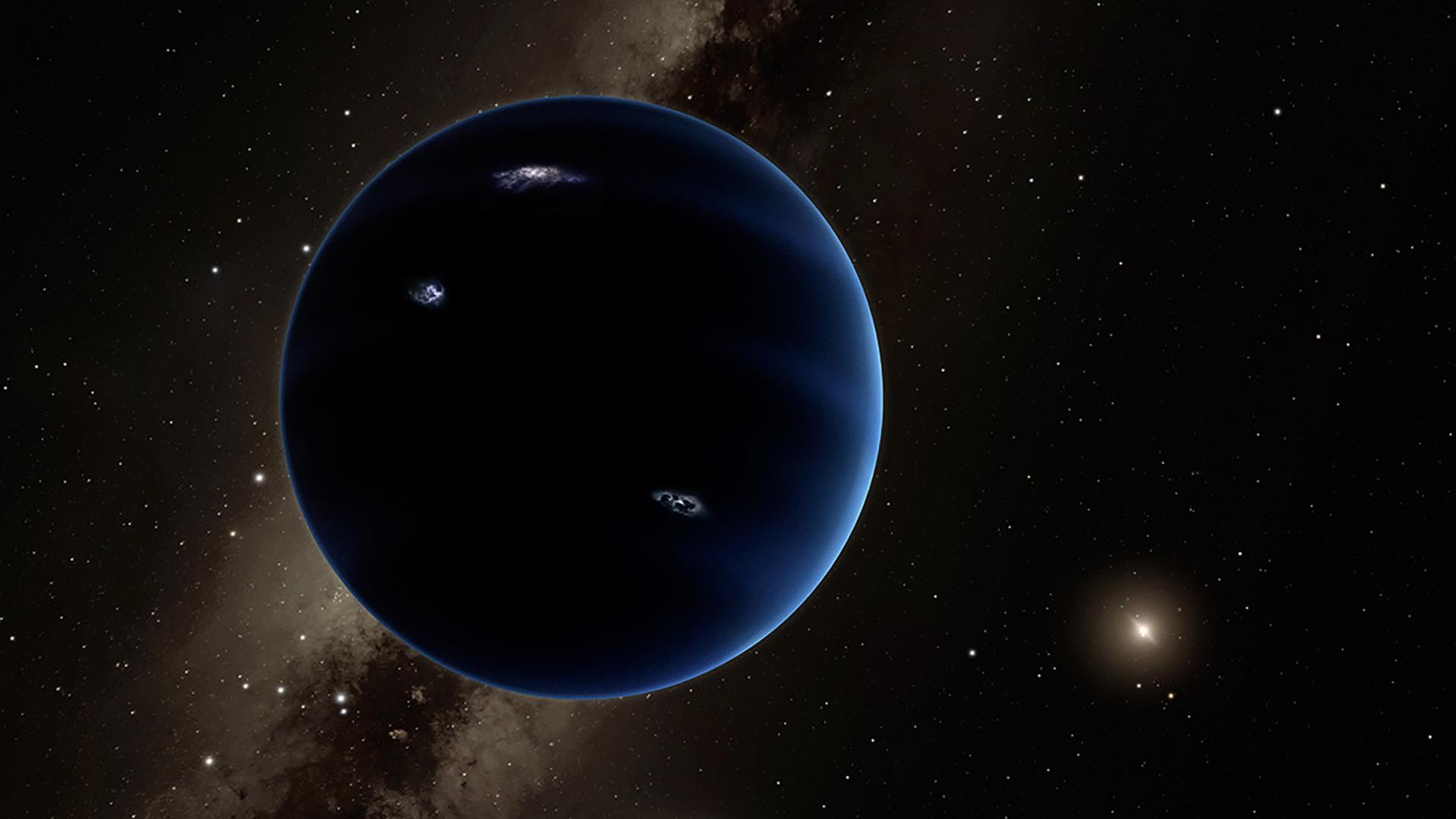 This artistic rendering shows the distant view from Planet Nine back towards the sun. The planet is thought to be gaseous, similar to Uranus and Neptune. Hypothetical lightning lights up the night side. (Caltech/R. Hurt/IPAC)
"What we discovered is that numerous features of the Kuiper Belt—a field of icy debris beyond the orbit of Neptune—can be understood if the solar system possesses an additional ninth planet that resides well beyond the orbit of the known planets," Batygin said.
Researchers discovered that the majority of the most distant objects in the Kuiper Belt loop outward in the same direction that would only occur if there was a massive planet keeping them in place as they all go around the sun.
Planet Nine, as it's being referred to, is expected to be more massive than Earth (up to 10 times its mass, in fact) but less massive than Neptune. According to the New York Times, the planet, at its closest, would be 20 billion miles away from the sun (Pluto is only 4.6 billion miles away) and it would take up to 10,000 to 20,000 years for it to orbit the sun.
Hear more about the planet from Brown and Batygin in the video below.
---
Rice-Sized Sensor Changing the Treatment, Monitoring of Traumatic Brain Injury
An implantable electronic device that's smaller than a grain of rice could significantly change the way traumatic brain injury is treated and monitored. The electronic biomedical implant is "built on extremely thin sheets of silicon–which are naturally biodegradable–that are configured to function normally for a few weeks, then dissolve away, completely and harmlessly, in the body's own fluids," according to an Illinois News Bureau article.
The device is implanted on the brain and monitors temperature and relevant pressure levels in the intracranial fluid surrounding the brain. Current brain monitoring technology is "bulky and invasive," requiring "continuous, hard-wired access into the head," according to John A. Rogers, a professor of material science and engineering at the University of Illinois at Urbana-Champaign.
The small sensor (pictured on the right) connects to an embeddable wireless transmitter that lies on top of the skull. (John A. Rogers)
Using electronic biomedical implants would reduce the risk of allergic reactions, infection and hemorrhage that can occur with current monitoring technology.
[Skin Electronics Monitor Critical Health Data]
Researchers at the U. of I. tested the technology on rats with assistance from clinical experts in traumatic brain injury at the Washington University School of Medicine in St. Louis. Results showed the implants measured temperature and pressure readings as accurately as conventional monitoring devices. Researchers are moving toward human trials and hope to extend this technology for other applications as well.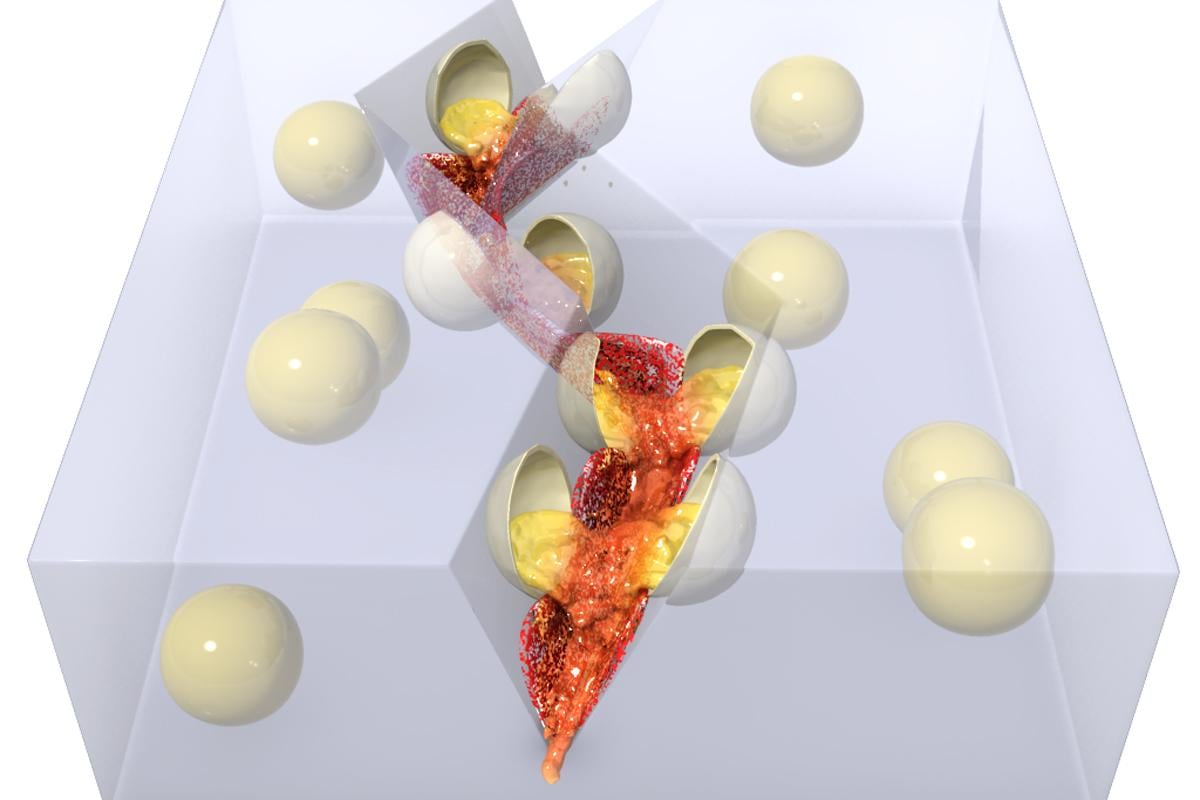 When cracks form, microbeads embedded in the material break open and cause a chemical reaction that highlights the damaged area. (Nancy Sottos)
Detect Pipe Leaks, Cracks Early
Leaking or cracked pipes aren't usually discovered until they pose a big problem—like a burst pipe. But what if you could detect a leak or crack before it became a major issue?
Now you can, thanks to researchers at the University of Illinois, who developed a material that would show mechanical damage early on.
"The researchers embedded tiny microcapsules of a pH-sensitive dye in an epoxy resin," an Illinois News Bureau article stated. "If the polymer forms cracks or suffers a scratch, stress or fracture, the capsules break open. The dye reacts with the epoxy, causing a dramatic color change from light yellow to a bright red–no additional chemicals or activators required."
The deeper the scratch or crack, the more vivid the color appears. The epoxy resin was applied to the surface of materials and was proven to work on metals, polymers and glasses.
---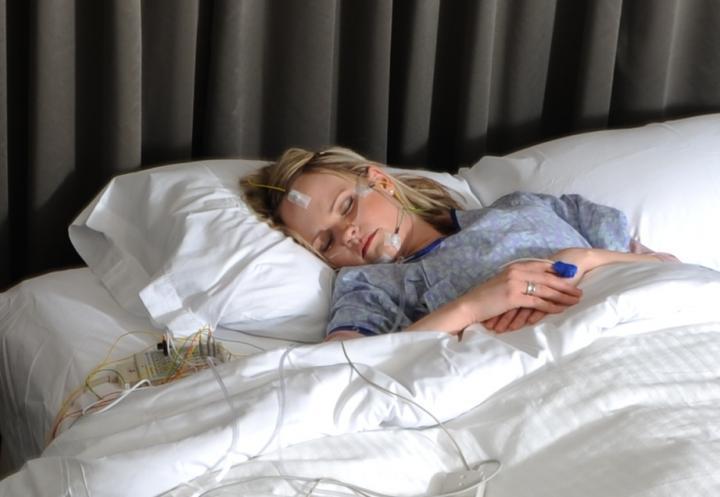 A sleep study in process. (The University of Chicago Medicine)
Catch Some Z's to Reduce Your Risk of Diabetes
Sleeping in on the weekends is good for you.
It's true: Researchers at the University of Chicago Medicine conducted a study that showed two consecutive nights of extended sleep can counteract the increased risk of diabetes associated with short-term sleep restriction.
Nineteen young healthy men were recruited for the study. On one occasion, they slept 8.5 hours for four consecutive nights. On another occasion, they were restricted to only 4.5 hours of sleep for four nights in a row. Researchers determined the participants' insulin sensitivity—aka the ability of insulin to regulate blood sugars—had decreased by 23 percent and their risk for diabetes increased by 16 percent.
After four nights of restricted sleep, participants were allowed two nights of extended sleep, averaging 9.7 hours of sleep. Following the two nights of extended sleep, their insulin sensitivity and risk of diabetes returned to normal.
"The metabolic response to this extra sleep was very interesting and encouraging," said senior author Esra Tasali, MD, associate professor of medicine at the University of Chicago. "It shows that young, healthy people who sporadically fail to get sufficient sleep during the work week can reduce their diabetes risk if they catch up on sleep during the weekend."
---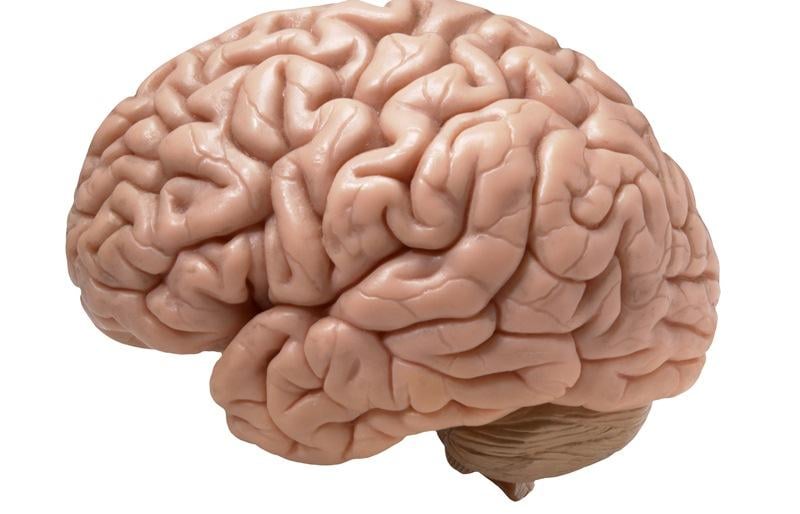 Poor Sleep Linked to Hardened Brain Arteries
A new study reported in the American Heart Association's journal Stroke reveals "poor sleep quality in elderly persons is associated with more severe arteriosclerosis in the brain as well as a greater burden of oxygen-starved tissue (infarcts) in the brain–both of which can contribute to the risk of stroke and cognitive impairment."
The study looked for an association between sleep fragmentation (sleep that is interrupted by repeated awakenings or arousals) and "detailed measures of blood vessel damage and infarcts in autopsied brain tissue from the same individuals."
Researchers analyzed 315 autopsied brains from individuals who had undergone at least one full week of around-the-clock monitoring for rest or activity, which measured sleep quality and circadian rhythms. Of the patients' brains that were studied, 29 percent had suffered a stroke and 61 percent had moderate to severe damage to the blood vessels in their brains.
Results from the study showed that greater sleep fragmentation was connected with a 27-percent increase in having severe arteriosclerosis. It also showed that for each additional two arousals during one hour of sleep there's a 30-percent increase in the probability that the patients had visible signs of oxygen deprivation in their brains.
---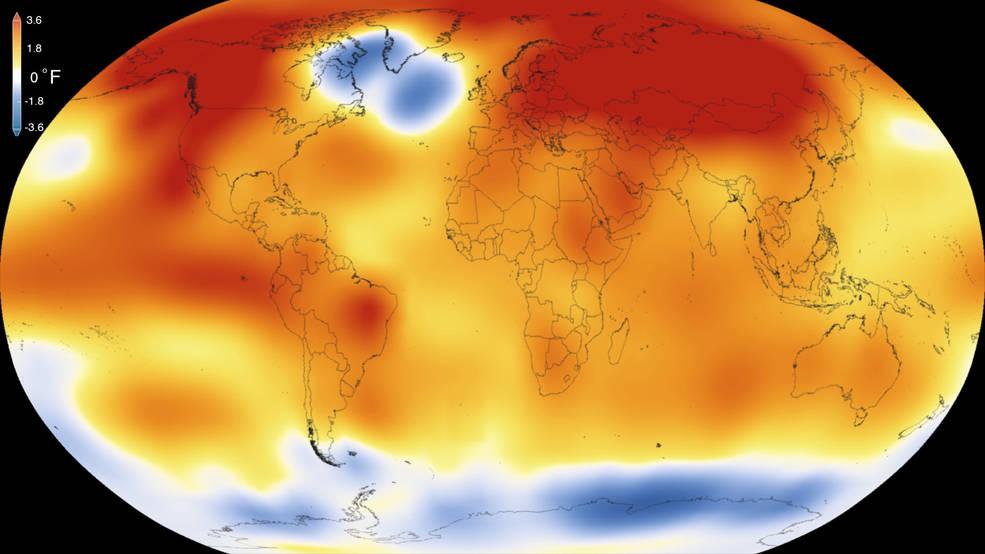 NASA says the record-breaking global temperature of 2015 is "largely driven by increased carbon dioxide and other human-made emissions into the atmosphere." (Scientific Visualization Studio / Goddard Space Flight Center)
2015 Was the Hottest Recorded Year on Earth
Last year was the hottest ever–at least to our knowledge.
Earth's surface temperature in 2015 was its highest since modern temperature record keeping began in 1880. The global record was also broken in 2014, although 2015 saw dramatic increases by comparison.
Temperature analyses released Wednesday by the National Aeronautics and Space Administration (NASA) and the National Oceanic and Atmospheric Administration (NOAA) reveal the Earth's temperature rose 0.23 degrees Fahrenheit in 2015. 
Last year's dramatic spike in temperature is largely due to two factors: global warming and El Niño, according to NASA and NOAA.
NASA says the global warming trend has progressed dramatically in recent history, with 15 of the 16 warmest years on record occurring since 2001.
Evan Garcia contributed to this report.
---
Related stories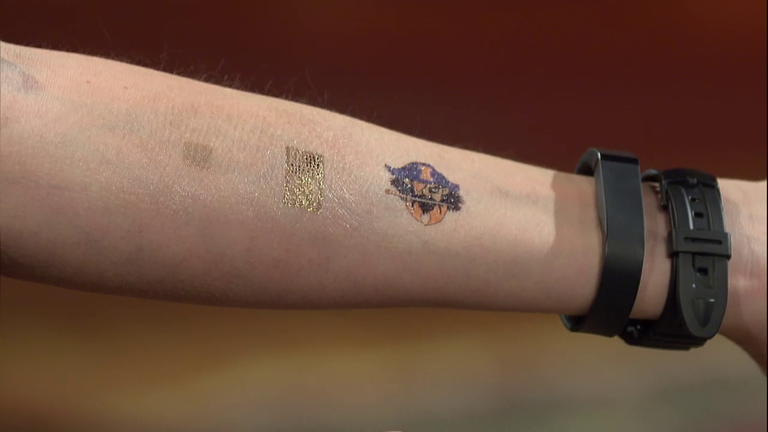 Skin Electronics Monitor Critical Health Data
November 2013: Science catches up with science fiction as we talk to professor John Rogers, the inventor of epidermal electronics -- tiny, bendy computer chips that can be placed on or in the human body to monitor critical health data.
---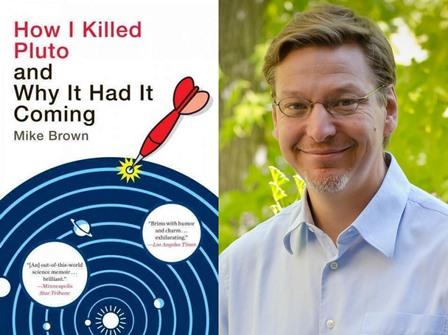 Pluto's Assassin -- and Why He's Not Remorseful
March 2015: Caltech Astrophysicist Mike Brown was one of the scientists who, in 2006, led the successful crusade to get the former planet Pluto downgraded to the status of dwarf planet. He joins us to discuss what he's found far, far away in our solar system.
---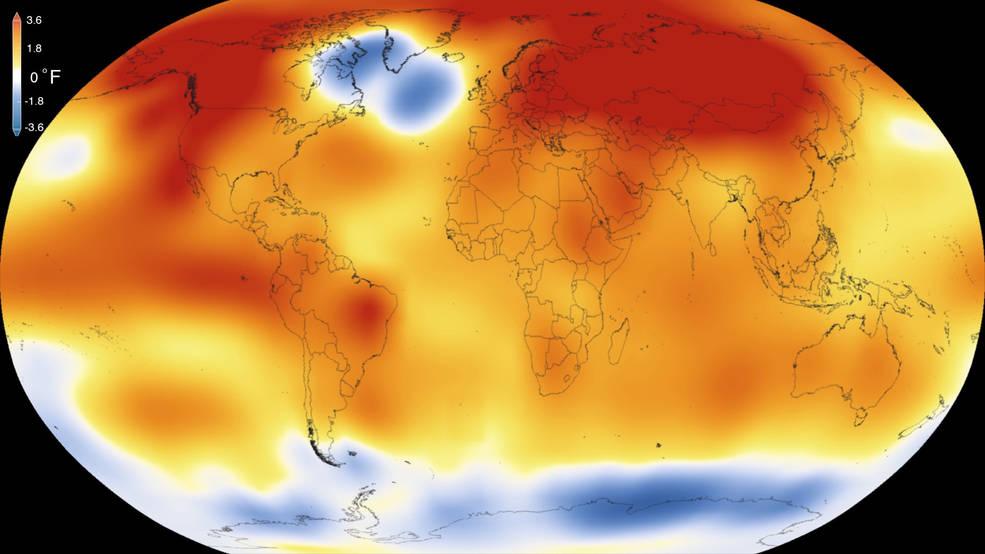 2015 Was the Hottest Recorded Year on Earth
New reports show that Earth's surface temperature last year was its highest since modern temperature record keeping began in 1880. The global record was also broken in 2014, although 2015 saw dramatic increases by comparison.
---