The city of Chicago, reeling from a bond rating mired in junk status, will seek to borrow up to $3 billion in 2016.
Elements of the borrowing plan have been discussed in City Council and with budget watchdogs, but a comprehensive list of nearly all of the planned borrowing to be done in 2016 was disclosed today by Chief Financial Officer Carole Brown, who briefed aldermen on the plans this week and says she will go before City Council next week to get approval for nearly all of the deals in one fell swoop. But she says the actual bond offerings will go to market at different periods throughout the year.
The borrowing will go toward funding a mix of capital projects, water and sewer projects, airport projects, and several hundred million will go toward refinancing existing debt, penalty costs for switching from riskier variable rate debt to safer fixed rate debt, and scoop and toss borrowing – where the city issues long-term debt to pay off bonds that are close to maturity.
Carole Brown on "Chicago Tonight" in 2011 discussing TIF reform. "I'm trying to put in place a responsible budget policy for the city to get our ratings up, to lower cost of capital, to ease our debt burden," Brown said. "This is not being done on a rash, not-well-thought-out basis.
"The new borrowing deals were introduced to City Council late last month. Some aldermen say they believe it was done purposely around the holidays to attract little attention and when some members were missing. Brown says the deals are expected to be voted on in the Finance Committee on Monday, and could get final approval within 72 hours of that at a full City Council meeting on Wednesday.
"It's an extraordinary ask and hopefully aldermen will take the time to look at it," says budget watchdog Laurence Msall of the nonprofit Civic Federation, when told about the plan. "We need a detailed financial plan for how this will address the city's financial crisis including the settlements for police abuse cases and other expenses of city operations."

"The conversations we've had with investors have been positive in that they're encouraged by the steps we've taken."
–Carole Brown
---
The plans call for $1.25 billion in general obligation bonds – money out of the city's main budget fund and backed by city property taxes. Of that, $700 million would go toward yet-to-be determined capital projects this year and next year.
"This is consistent with the city's general practice as it relates to capital funding," Brown said. "The city tends to issue about $350 million each year in general obligation bonds."
The rest of the general obligation bonding will go toward restructuring old debt, and more scoop and toss deals for the next three years, with plans to end the practice by 2019.
The city's below-investment-grade bond rating will undoubtedly cause taxpayers to pay higher interest rates on the debt, but Brown did not know exactly how high those would be.
"The conversations we've had with investors have been positive in that they're encouraged by the steps we've taken," Brown said.
The borrowing comes on the heels of a $318 million hike in property taxes this year, and $125 million in new garbage fees and other revenue.
The city also plans to borrow $900 million in Midway Airport revenue bonds, paid for by airline fees and other non-taxpayer supported revenue sources. In addition, the city will borrow against water revenue, wastewater revenue and sales tax revenue.
Follow Paris Schutz on Twitter: @paschutz
---
Related stories: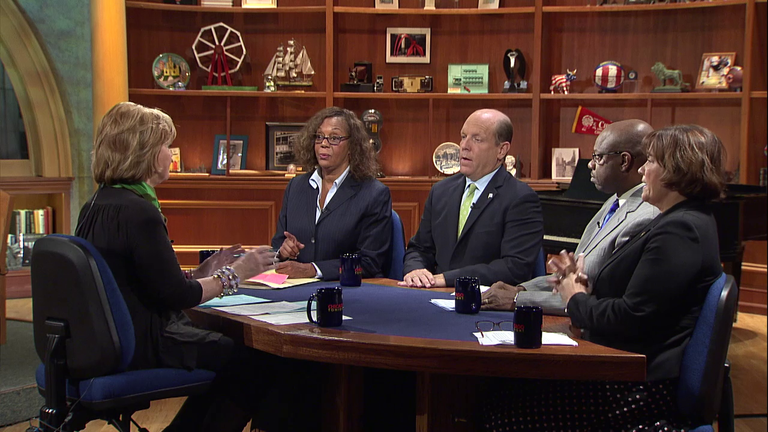 Chicago City Council Approves Emanuel's Budget
Mayor Rahm Emanuel's record $588 million property tax hike sailed through the City Council today with only 15 aldermen voting against it. The hike is the centerpiece of Emanuel's bad news budget that imposes additional taxes and fees. We speak with a panel of aldermen about the budget and how they voted.
---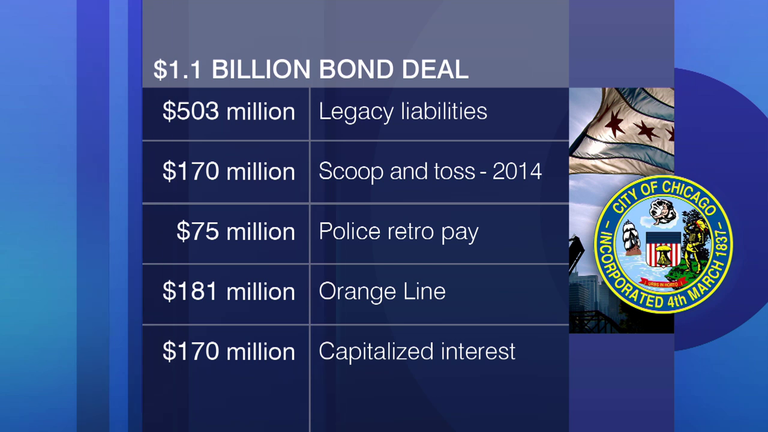 Chicago Seeks to Borrow $1.1 Billion
June 15: Chicago is going back to the banks to borrow more than $1 billion, despite its recent junk bond status. Paris Schutz details why the city's chief financial officer says it's necessary.
---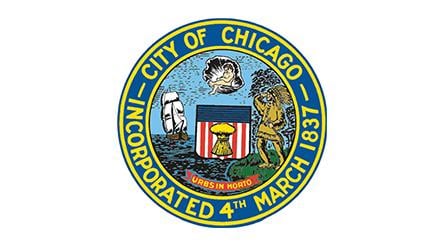 Chicago's Credit Rating Downgraded to Junk Status
May 12: Moody's downgraded the city of Chicago's credit rating to junk status, leading Mayor Rahm Emanuel to call the credit rating agency "out of step" and its decision "irresponsible."
---