FRIDAY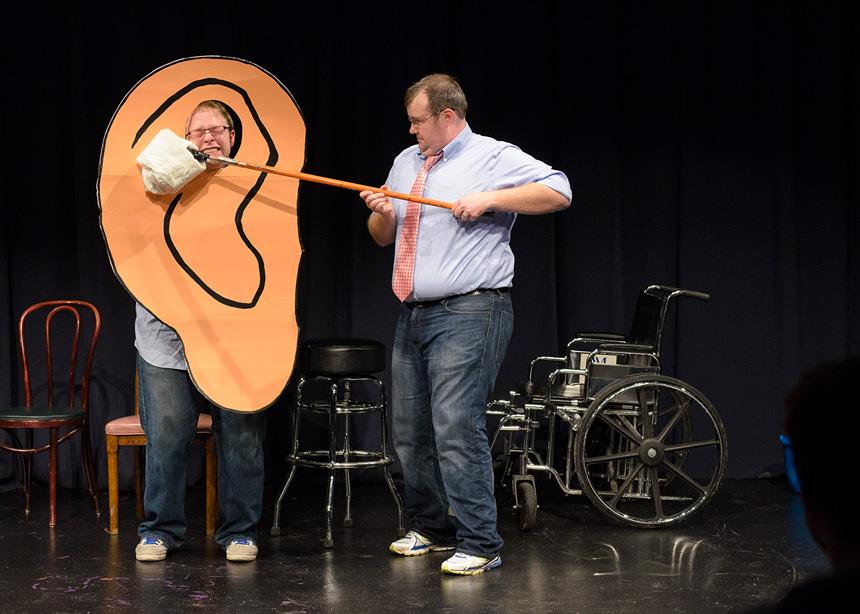 Chicago Sketch Comedy Festival (Thursday-Jan. 17) 
Stage 773, 1225 W. Belmont Ave.
With over 160 groups from around the globe, this fest from Stage 773 is the world's largest sketch comedy festival. This year marks the fest's 15th anniversary – highlights this year include reunion performances by "all-star" groups from the fest's history, in addition to shows from Chicago-based groups like Chicago Slam Works, Damn Gina, and local director Jonald Reyes. Various times. Through Jan. 17. $15 per show, $165 festival pass.    
---
Also on tap Friday:
Rachel Feinstein at UP Comedy Club (Thursday-Saturday)
Second City, 230 W. North Ave., 3rd Floor
Feinstein is a comedian and actress probably best known for her appearances on "Inside Amy Schumer." Other past credits include "The Nightly Show with Larry Wilmore," HBO's "Last Week Tonight with John Oliver," and co-hosting "The View" on multiple occasions. 8 p.m. Thursday; 8 p.m. and 10:30 p.m. Friday and Saturday. $20.   
Bring Your Own Body: Transgender Between Archives and Aesthetics
Columbia College Glass Curtain Gallery, 1104 S. Wabash Ave., 1st Floor
This ongoing exhibit from transgender artists and archives presents contemporary transgender art which propose transgender as a set of aesthetics made manifest through multiple forms: paint, sculpture, textiles, film, digital collage and performance. 9 a.m.-5 p.m. Monday, Tuesday, Wednesday and Friday; 9 a.m.-7 p.m. Thursday; noon-5 p.m. Saturday. Closed Sundays. Free.  
Crafts and Drafts: Clock Decorating at the Derby
Derby Bar and Grill, 1224 W. Webster Ave.
How often do you get to decorate a wooden clock face while drinking? Not often enough. Head to the Derby for a night of craftiness and cocktails. Paints, stains and stencils provided. 6:30 p.m. $48.47 per person. 
2nd Fridays along the Chicago Cultural Mile
Multiple downtown locations 
Discounts are offered at various locations on this day along the Cultural Mile (which runs along Michigan Avenue from the Chicago River south to Roosevelt Road). This Friday, receive 20 percent off tickets to the Haydn Cello Concerto at the Chicago Symphony Orchestra and free dance classes via the American Rhythm Center (an offer that extends though Jan. 10). Various times, locations. Cost varies.     
---
SATURDAY
Celebrating Resilience: Music from the Unvanquished Bahá'í University of Iran
Chicago Cultural Center, 78 E. Washington St.
This third annual event features music either composed or performed by composers and performers who trained at the Baha'i Institute for Higher Education, a grassroots university that was specifically created in response to Iran's persecution of those who subscribe to the Baha'i faith. This music was created in response to that persecution. 2 p.m. Free. 
---
Also on tap Saturday:
Make Homemade Macarons at Read It & Eat
Read It & Eat, 2142 N. Halsted St.
Participants will learn to bake chocolate, coffee and vanilla macarons with chocolate ganache and buttercream fillings. The hands-on class is taught by Madelaine Bullwinkel, the resident chef at Alliance Francaise de Chicago. 11 a.m.-2 p.m. $80.  
Once Upon a Symphony: The King Elephant and the Mice 
Symphony Center, 220 S. Michigan Ave.
Presented in collaboration with Natya Dance Theatre, this collection of classic Indian fables follows a king elephant and his family who encounter a group of mice as they search for water. Good for the kiddos and fun for the adults. Everyone wins. 10 a.m. $17.
Seventy-Seven, from street artist Penny Pinch (Friday-Jan. 31)
Galerie F, 2381 N. Milwaukee Ave. 
Street artist Penny Pinch presents 77 artworks, created for each of Chicago's 77 community areas. Opens Friday from 6-11 p.m. Free.  
Plácido Domingo and Ana María Martínez at the Lyric Opera
Lyric Opera of Chicago, 20 N. Wacker Drive, Ste. 860
Opera lovers rejoice: a one-night only affair with Plácido Domingo and Ana María Martínez, a duo who most recently sang together at the 2014 World Cup in Brazil. 7:30 p.m. $325-$525.     
---
SUNDAY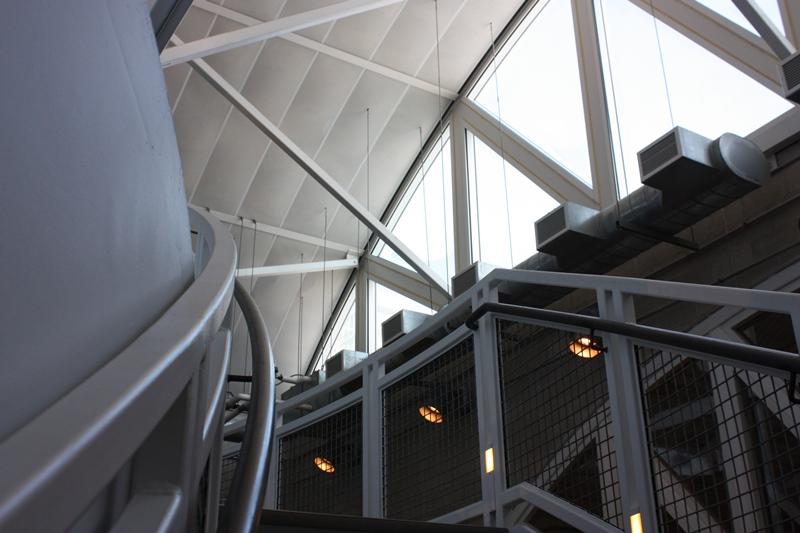 Illinois Holocaust Museum Architectural Tour
Illinois Holocaust Museum & Education Center, 9603 Woods Drive, Skokie, IL
This architectural tour of the Illinois Holocaust Museum gained traction with the recent Chicago Architecture Biennial – it was so popular, the museum kept it going and now visitors can take the tour every second Sunday and fourth Saturday of each month. Learn about Chicago architect Stanley Tigerman's symbolic building design and the way in which the architecture takes visitors on an emotional journey. 11 a.m.-noon. Free with museum admission. 
Also on tap Sunday:
Creatures from the Concrete, Hyde Park Art Center (Last Day)
Hyde Park Art Center, 5020 S. Cornell Ave.
Poet, activist Liz Lazdins curated this show which features a graffiti inspired mural from seven women working in graffiti and street art. Through Sunday. Free.     
The Bad Plus with Special Guest Goran Ivanovic
City Winery, 1200 W. Randolph St.
Based in New York City, this trio bridges genres and techniques while exploring the "infinite possibilities of three exceptional musicians working in perfect sync." 5 p.m., doors. 7 p.m., start. $35-$45.   
---
More fun holiday event roundups from 'Chicago Tonight'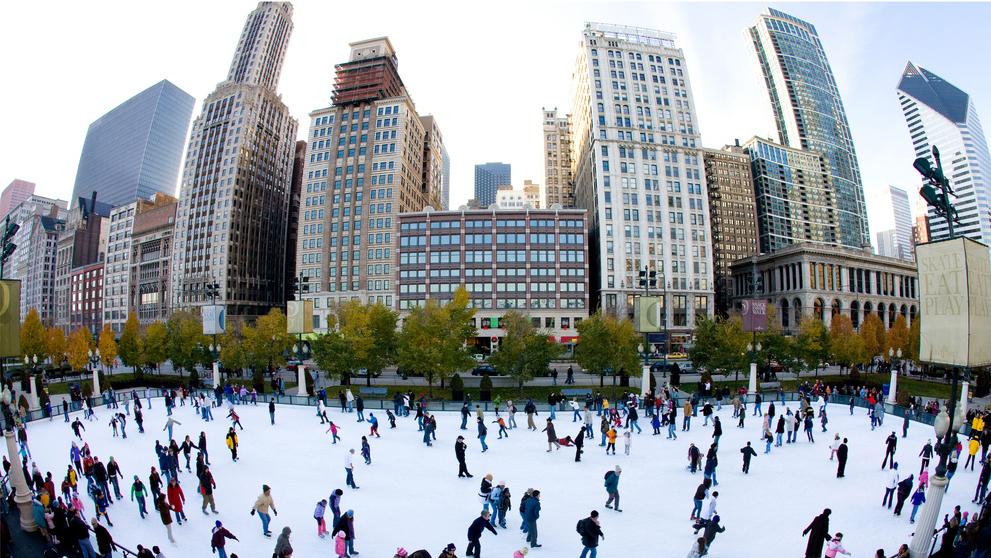 Ice Skating in Chicago: Outdoor Rinks Serve Up Frozen Fun
Get the scoop on where to lace up your skates this season.
---
Events listed are subject to change. We recommend double-checking times and locations before you head out the door. Want to share your upcoming events with us for consideration in a future roundup? Send us an email.
---