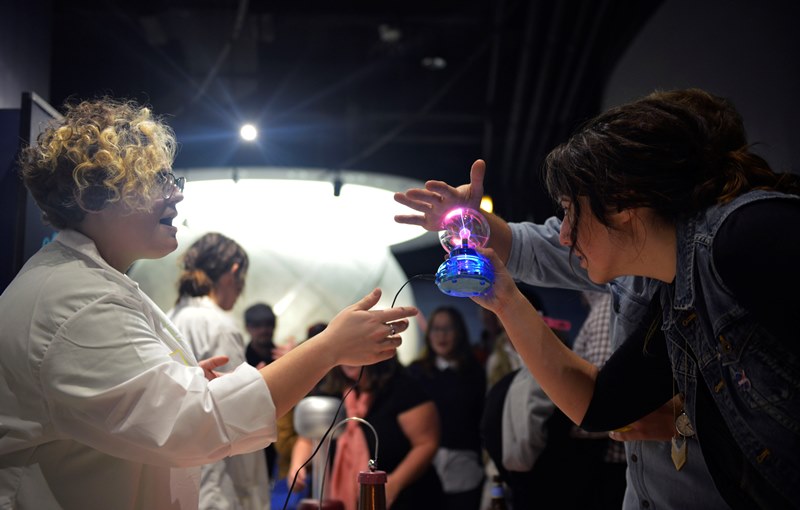 Adler After Dark (c/o Adler Planetarium)
Astrophysicist Jason Wright will speak at the Adler later this month about his involvement in a strange astrological phenomenon from 2014, which some at the time took as a surefire sign of alien life.
The phenomenon involved an oddly behaving star with irregular dips in its light, first observed by NASA's Kepler mission. Tabetha Boyajian, one of the lead authors of a paper on this phenomenon, ended up consulting with Wright, an astronomer at Penn State who has also researched ways to identify potential signs of alien civilizations within Kepler data.
Fast forward a year, when both Slate and the Atlantic wrote viral pieces asking whether or not the strangely behaving star could indeed be aliens. Ultimately, radio antennae pointed towards the star in November yielded no signs of any alien signal.  
Wright's speech will be a part of the planetarium's Adler After Dark series, a 21-and-older event held every third Thursday of the month. "First Contact" is this month's aptly titled theme. In addition to sitting in on Wright's talk, guests can build their own UFO, learn to detect exoplanets and help solve American astronomer Frank Drake's famous equation that attempts to identify how many alien civilizations may potentially be out there. 
This month's Adler After Dark takes place Jan. 21 from 6-10 p.m. For ticket information, visit the Adler Planetarium's website.
---