The Chicago Board of Education needs to do more to keep students from enrolling in the city's highly competitive, selective enrollment schools by fraudulent means.
That type of fraud and abuse was a major piece of an annual report from the district's inspector general, Nick Schuler.
The Chicago Public Schools Office of the Inspector General investigated a number of cases of students who live in a Chicago suburb, but were able to enroll in one of the city's selective enrollment high schools by claiming a city address.
Document: Read the full report There were also a number of cases of what's called "tier fraud" – students saying on their admissions application that they lived in a lower socioeconomic neighborhood than they actually did, in order to gain admission.
A few examples of this include a Des Plaines student enrolling at Walter Payton College Prep for all four years of high school, and a Jones College Prep sophomore actually living in South Holland.
In many of these cases, the inspector general says that when they're caught the district disenrolls the student and pursues the cost of tuition, which for the 2015-2016 school year is $12,878.
But as inspector general Nick Schuler points out, that amount is the cost for CPS' basic education, not the premium value you could place on a selective enrollment education.
The problem, he says, is that the district's policy fails to prevent these students from re-enrolling at the very school they were dismissed from, or just transferring to another selective enrollment high school.
Schuler says this all says a lot about the value placed on the selective enrollment seats.
"The idea of these selective enrollment seats are, for the high schools especially, are they're very competitive. Like I said in the report, people lose sleep and they have anxiety and sweat, and if the kids do — the children do – and it's a very hard process," Schuler said. "You know, the idea that people are cheating their way in by lying about where they live one way or another, I think is a great concern for a lot of people."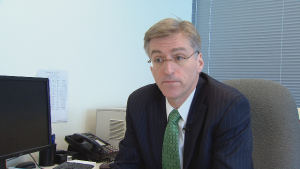 Nick Schuler Schuler says in many cases the district tries to recover the annual tuition costs for those suburban students who are fraudulently enrolled, but in some cases the district settles for a fraction of what is owed. Families have been reported to collection agencies and even filed bankruptcy.
Recommendations
The current policy doesn't do enough to deter these kinds of fraudulent enrollments from happening, Schuler says. Students have been able to re-enroll if caught, and if seniors are being allowed to graduate, then, he says, they've effectively gotten away with the fraud.
He suggests the board start a policy of immediately disenrolling students found to be enrolled under fraudulent addresses, including seniors.
And those living within city limits should be banned from all selective enrollment high schools. He suggests a four-year ban for those enrolled in the selective enrollment grammar schools.
In addition to the tuition costs that suburban residents would be held responsible for, he recommends a monetary penalty of $10,000-$25,000 per year, per student — exactly how much would be up to the board to decide.
He also recommends that parents sign an agreement stating they're aware of these policies as a condition of their child's application or enrollment.
CPS Spokesperson Emily Bittner offered this statement in response to the report:
"CPS welcomes the annual recommendations of the Inspector General. Taxpayers and parents deserve accountability at every level – which is why the District began top-to-bottom audits under the leadership of new CEO Forrest Claypool, sharing relevant findings with the Inspector General. We are working and will work to address the findings of this report."
Other cases of fraud
The report found other cases of fraud, like a kickback scheme designed by an engineer who is now facing criminal charges, a principal who was allegedly rigging scores to keep special education students out of a high school arts program, and multiple cases of employees using the district's tax-exempt status to purchase personal items tax free.
Schuler also says that, considering the size of the organization it's tasked with inspecting, his office is undersized, and only able to investigate less than a quarter of the 1,300 complaints the office received last year.
Follow Brandis Friedman on Twitter: @BrandisFriedman
---
Related stories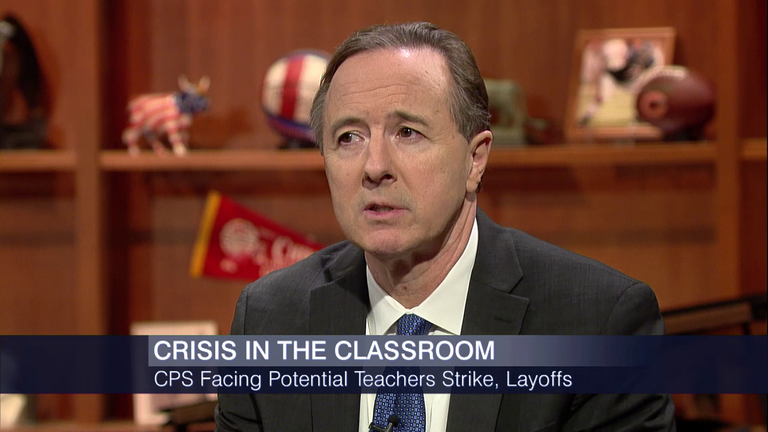 Forrest Claypool Talks New Contract Proposal, Budget Woes
The CPS CEO joins us to talk about the district's finances and the new four-year contract being offered to the Chicago Teachers Union.
---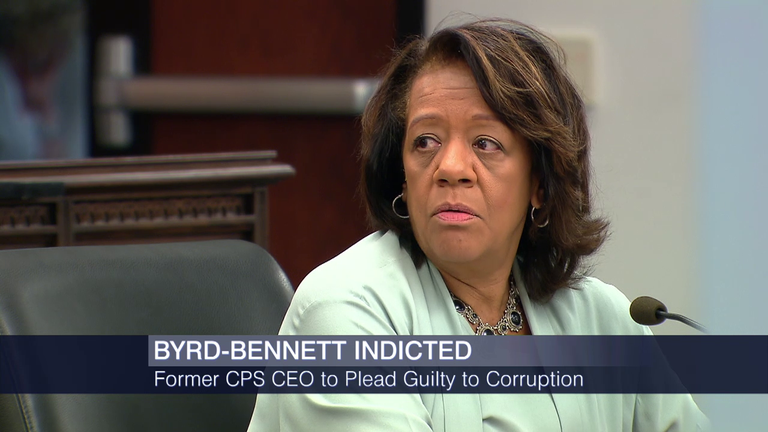 Barbara Byrd-Bennett to Plead Guilty in Bribery Scheme
The former CPS CEO  is charged with 23 counts of federal corruption for her alleged role in a scheme to steer millions in CPS contracts to her former employer, a principal training academy, in exchange for millions in bribes and kickbacks.