Jump to: Friday | Saturday | Sunday
THURSDAY
New Beers Eve at Fountainhead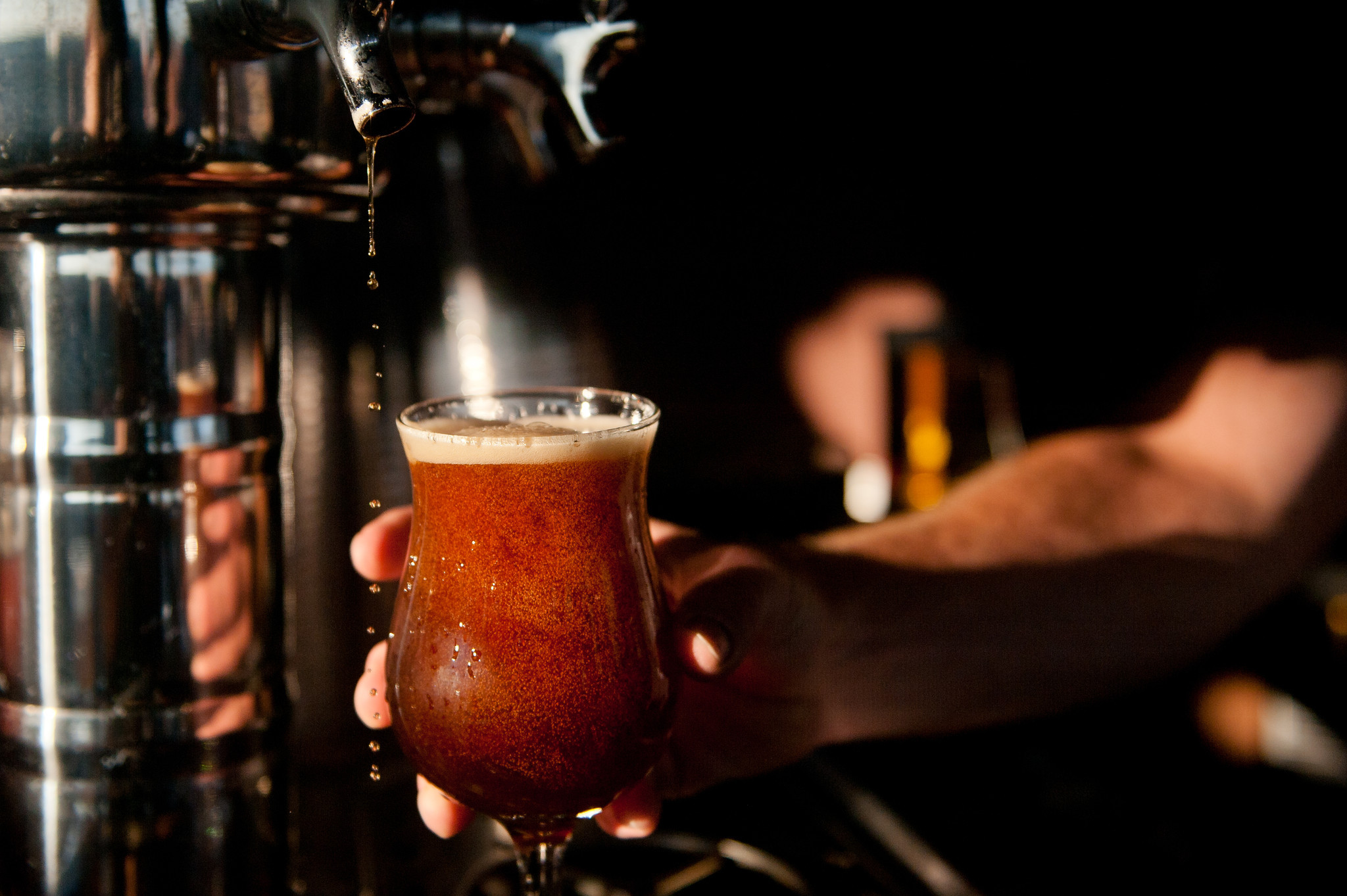 1970 W. Montrose Ave.
Not digging the champagne toast on New Year's Eve? Head to Fountainhead where rare beer will be the order of the night. The bar will tap two firkins at 9 p.m.: Old Fashioned Barrel Aged Barleywine with Cocoa Nibs from Hinterland Brewery and another from Tallgrass Brewing. Guests will also get the chance to sample the extremely rare Hanssens Experimental Lambicus Cassis. And if that isn't enough to quench your beer palate, you can also taste a vertical of Ten Ninety's sours including Rankorous and Rankorous 2, in addition to two limited releases from Half Acre and 3 Floyds. Tastings start at 9 p.m. No cover. Beers start at $6. 
---
Brandi Carlile at Thalia Hall
1807 S. Allport St.
Tickets are still available to see singer/songwriter Brandi Carlile peform on New Year's Eve. Her most recent album, "The Firewatcher's Daughter," contains influences of gospel and country and was recorded with almost no demoing any of the songs or overdubs. 9 p.m. Doors, 8 p.m. $77.
New Year's Eve at the Green Mill
4802 N. Broadway St.
Celebrate the new year gangster jazz style. It's a "Battle of the Saxes" at the northside jazz club once frequented by Al Capone. Tenor saxophonists Edward Petersen and Eric Schneider will duke it out musically along with accompaniment from the Green Mill All Stars. Groovy. 8:30 p.m. Doors, 7 p.m. $30. 
Noon Year's Eve at the Chicago Children's Museum
Children's Museum, Navy Pier, 700 E. Grand Ave.
Looking for something to do with the kiddos on New Year's Eve? Stop by the Children's Museum for a little early celebration that doesn't require staying up past midnight. With noise makers, confetti, a special countdown, and the option to create a personalized crown. 11 a.m.-12:15 p.m. Free with museum admission, $14 for children and adults.  
Chi-Town Rising
Multiple downtown locations
Chicago's first big riverfront celebration will include Mario Lopez, live music,  fireworks, a live broadcast on NBC 5 and a midnight countdown with a giant star climbing 36 stories up the side of the Hyatt Regency Chicago. Get in on it. Events start at 7 p.m. Music and fireworks, free. Cost for ticketed parties. Read more about the party here.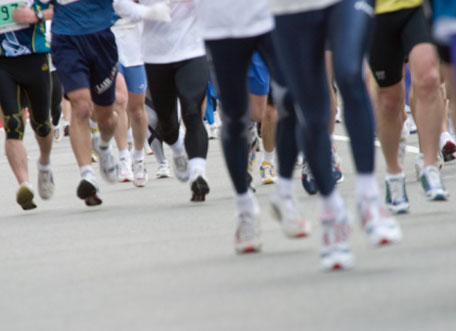 New Year's Day 5K
Stockton Drive and Lasalle St. 
Remember that resolution to exercise more in 2016? Really get a headstart on that with this 5K brought to you by the good people at the Central Lakeview Merchants Association, a non-profit neighborhood organization. All your good running will also get rewarded with a little post-race celebration at Select Cut Steakhouse with raffle prizes and a free alcoholic drink for all participants over 21. 11 a.m. start time. Packages, including breakfast buffet options, start at $25 for pre-race registry and run up to $55.  
---
Also on tap Friday:
Greensky Bluegrass at The Vic (Friday-Saturday)
3145 N. Sheffield Ave.
This band - a blend of bluegrass and rock n' roll - hails from Kalamazoo, Michigan and plays only acoustic instruments. With special guest Nicki Bluhm & The Gramblers. 8 p.m. Doors, 7 p.m. Friday-Saturday. $25, advance. $27.50, day of show. 
New Year's Day Brunch/Notra Dame Viewing Party
High Noon Saloon, 1590 N. Milwaukee Ave.
Fighting Irish and Friday specials abound at High Noon. Grab brunch from 10 a.m.-2 p.m. or just show up for the Fiesta Bowl Notre Dame/Ohio State game which starts at noon. Bar specials include $3 mimosas, $5 bloody marys, $15 bottles of bubbly (with carafe of orange juice) and $4 Trumer Pils drafts. Brunch starts at 10 a.m.    
Tributosaurus Becomes Talking Heads (Thursday-Friday)
Wire, 6815 W. Roosevelt Rd., Berwyn
Watch as the cover band "becomes" Talking Heads, David Byrne's band that was one of the biggest critical and commercial successes of the 1980's. 10 p.m. Thursday; 9 p.m. Friday. $30; $60 for VIP.
---
29th Young Playwrights Festival (Friday-January 23)
Chicago Dramatists, 1105 W. Chicago Ave.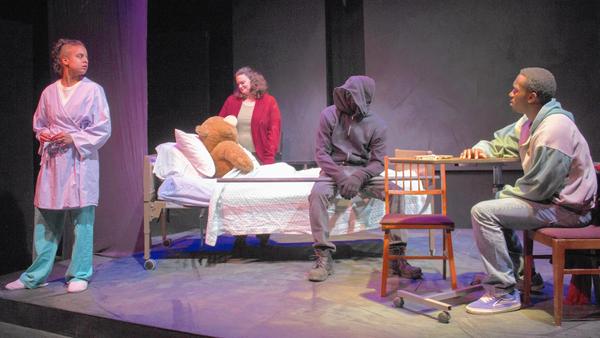 Pegasus Theatre Chicago presents three plays chosen via its annual high school playwriting competition. Winners then collaborate with professional artists to workshop and stage those scripts. This year's line up includes "Our Little Secret," about a gay high school senior attempting to come out to her conservative mom, "The Adventures of FeRb," about an incoming high-school freshman, and "A Cup of Souls and One Grim Reaper, Please," abut a grim reaper who dreams of traveling around the world. 7:30 p.m. Fridays-Saturdays. $30; $25 for seniors; $18 for students. 
---
Also on tap Saturday:
A Christmas Story Comes Home
W.F. Wellman Exhibit Hall at the Indiana Welcome Center
7770 Corinne Drive, Hammond, Indiana
Writer Jean Shepherd's experiences growing up in Hammond, Indiana tell of adult and adolescent obstacles that Midwestern families can relate to. The classic film "A Christmas Story," which takes place in the fictional town of Hohman—named after one of Hammond's busiest downtown streets—helped put Northwest Indiana on the map. Now Hammond is returning the gesture with an exhibit that features six animated window displays depicting different scenes from the film, with names like "Flick's tongue and the triple dog dare," "Higbee's department store window" and "It's a major award." Located 30 miles south of downtown Chicago at the intersection of I-80/94 and Kennedy Avenue South. Exhibit open most days, 8 a.m.-5 p.m. Free.  
White Chedda
Schuba's Tavern, 3159 N. Southport Ave.
The Chicago and L.A.-based comedy and music collaborative performs. 9 p.m. $15. 
---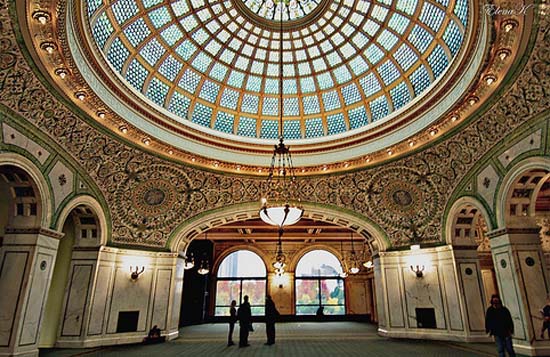 Last Day for the Chicago Architecture Biennial (Ends Sunday)
Various city locations 
It's your last chance to check out the Chicago Architecture Biennial, featuring architectural work from over 60 studios representing more than 30 countries. A highlight on Sunday: free shuttle to the SC Johnson corporate headquarters for a tour of several Frank Lloyd Wright buildings. Tour: 10 a.m.-6:30 p.m. Free, reservations required.
---
Also on tap Sunday:
Bach Christmas Oratorio
Grace Lutheran Church, 7300 Division St., River Forest
Choir and orchestra of Grace Lutheran Church present the fifth part of J.S. Bach's Christmas Oratorio during a vespers service - part of a series of six cantatas that make up the Christmas Oratorio. 3:45 p.m. Free. 
Final Day to Catch Lincoln Park ZooLights
Lincoln Park Zoo, 2001 N. Clark St.
Last chance to catch the wild lights at the Lincoln Park Zoo. Aside from the animals themselves, the event features 3-D luminous displays, musical light shows, ice carving, photos with Santa and plenty of other seasonal activities, including another opportunity for an outdoor skate. 4:30-9 p.m. Free.
Sean Keenehan contributed. 
---
More fun holiday event roundups from 'Chicago Tonight'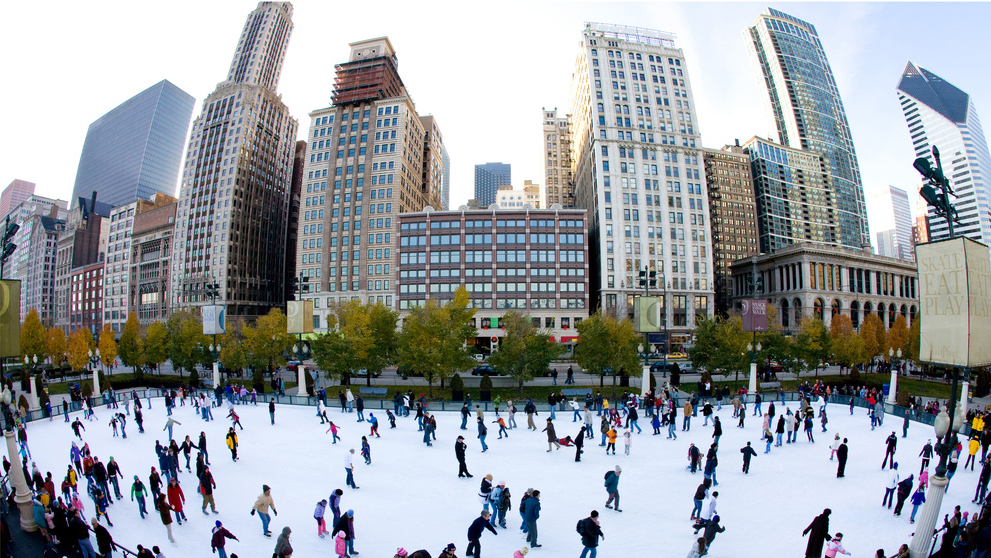 Ice Skating in Chicago: Outdoor Rinks Serve Up Frozen Fun
Get the scoop on where to lace up your skates this season.
---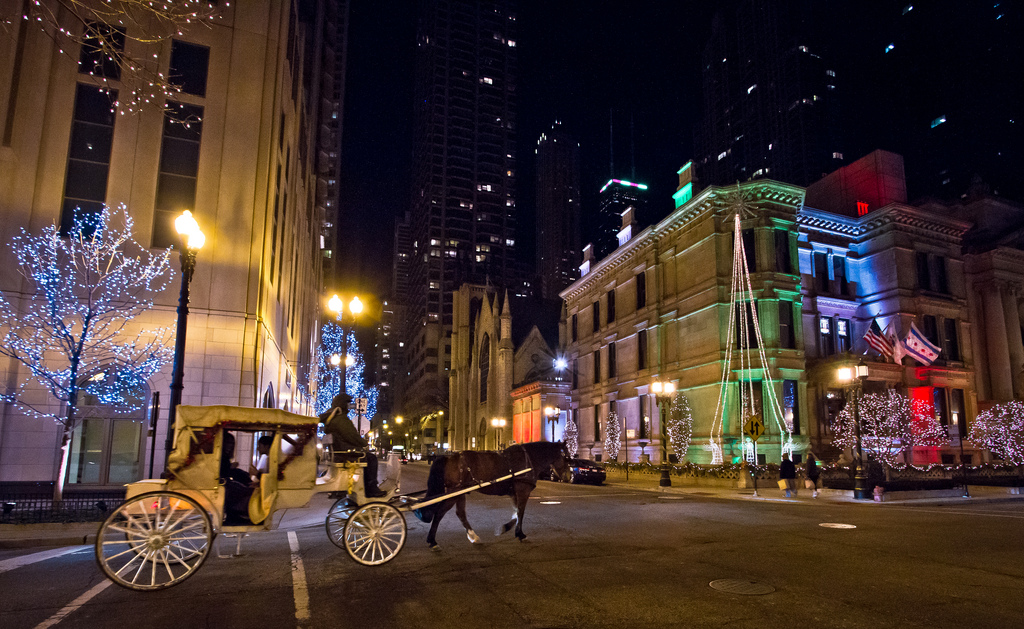 Holiday Events Guide from 'Chicago Tonight': 'Tis the Season!
A month of holiday favorites and winter delights.
---
Events listed are subject to change. We recommend double-checking times and locations before you head out the door. Want to share your upcoming events with us for consideration in a future roundup? Send us an email.