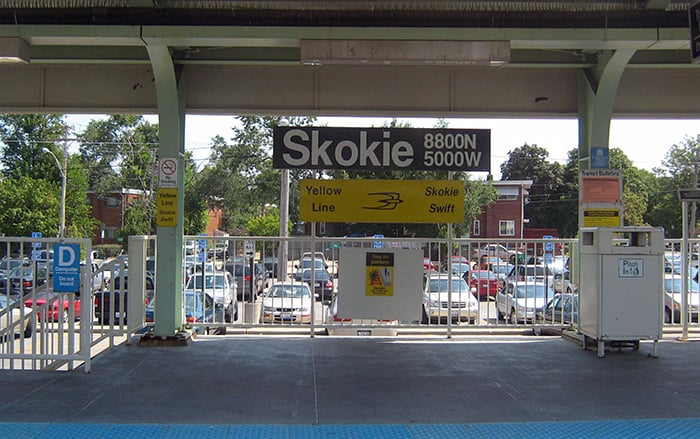 After a five-and-a-half month shutdown, the CTA Yellow Line (aka Skokie Swift) will reopen Friday and provide free rides through Nov. 6 from its Dempster-Skokie and Oakton stations, the CTA announced.
Yellow Line service was suspended after an embankment collapsed on May 17 underneath a stretch of the tracks west of McCormick Boulevard, between the Howard Street and Oakton Street stations in Skokie. According to the CTA, the collapse occurred while the Metropolitan Water Reclamation District was working on a construction project with Walsh Construction near the O'Brien Water Reclamation Plant, located adjacent to the tracks. Investigators are still working to determine the cause of the collapse.
The MWRD and Walsh worked together to rebuild the embankment and also reconstructed approximately 1,200 feet of north and southbound tracks.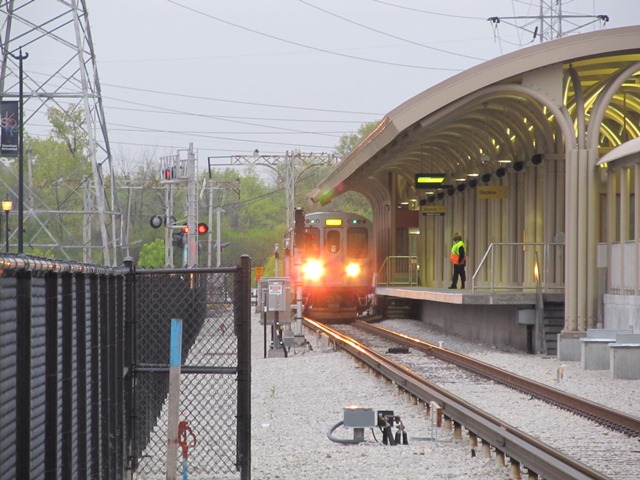 "Restoring Yellow Line service as quickly as possible has remained our top priority while maintaining the safety of our riders," CTA President Dorval R. Carter Jr. said in a statement. "We know how critical access to public transportation is to the livelihood of people across the Chicago area and we look forward to welcoming Yellow Line riders back to the quick, affordable service to which they are accustomed."
In addition to offering over a week of free rides from its Dempster-Skokie and Oakton stations, the CTA is extending a "payment holiday" through the end of the year that allows riders to park for free in the Dempster Street lots. Shuttle buses that have been in operation during the suspension will no longer run when rail service resumes.
The first Dempster-bound train is scheduled to leave Howard station at 4:45 a.m. Friday morning, with the first Howard-bound train scheduled to depart the Dempster station at 5 a.m. Trains will run daily every 10-15 minutes during morning and afternoon rush hours, and every 15 minutes on weekends.
Skokie Mayor George Van Dusen, CTA President Carter and MWRD officials will meet for a ceremonial first ride tomorrow morning at the Oakton station.
---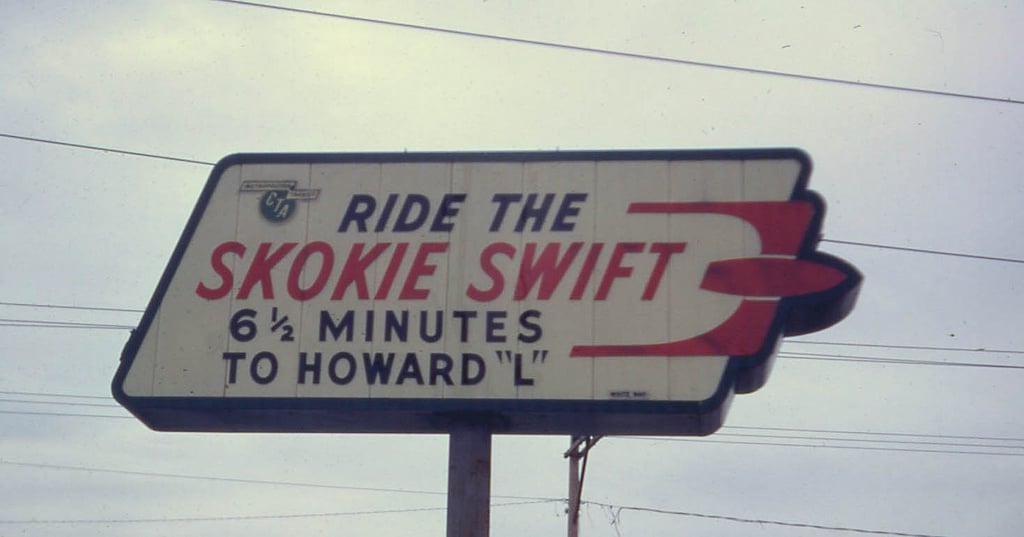 The Skokie Swift has transported passengers into and out of the city since 1964 between the Howard Street Purple and Red Line CTA station and the Dempster Yellow Line station. The Oakton Street station opened in 2012.
---