The city's fall theater lineup has already produced some knockouts, according to Chicago Sun-Times theater critic Hedy Weiss. Here she reviews Paramount's Theatre's "Oklahoma!," Raven Theatre's "Direct From Death Row: The Scottsboro Boys," Timeline's "The Price," and the House Theatre's "The Revel."
---
Oklahoma!
Paramount Theatre, 23 E. Galena Blvd., Aurora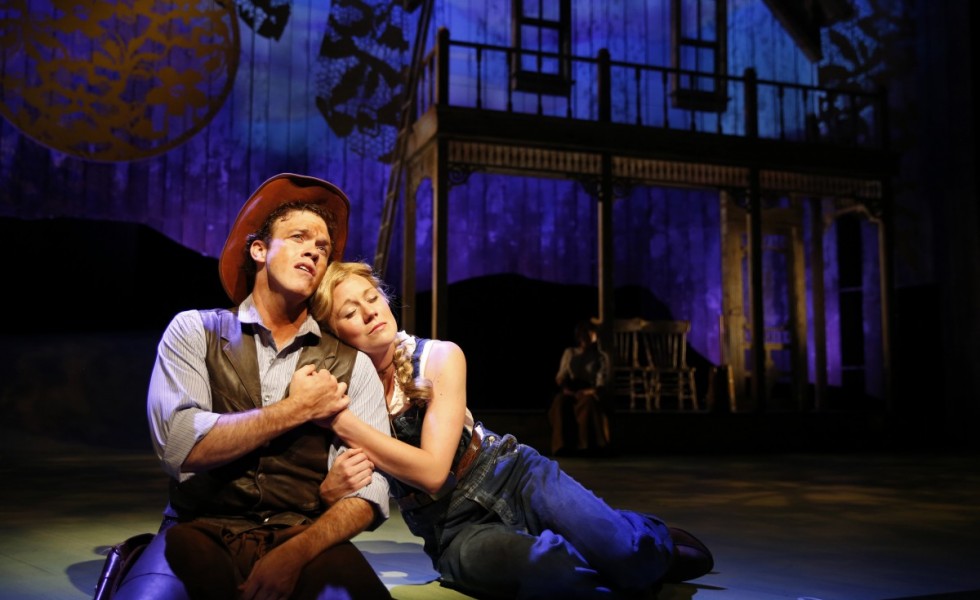 630-896-6666
As envisioned by Paramount Artistic Director Jim Corti, Rogers and Hammerstein's 1943 musical becomes darker, full of sexual trepidation and women ceaselessly searching for their place. Paramount's production features an 18-piece orchestra in the pit along with Agnes de Mille's original choreography. With Allison Sill as Laurey, Colte Julian as Curly and Peter Saide as Jud Fry. Through Oct. 18. $41-$56.           
---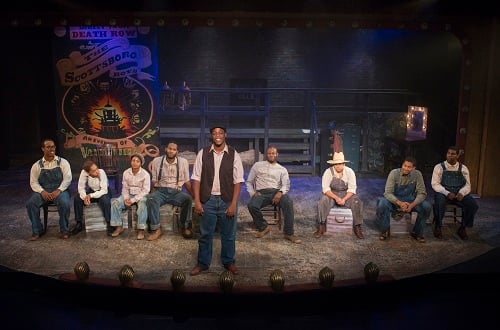 Direct From Death Row: The Scottsboro Boys
Raven Theatre, 6157 N. Clark St.
773-338-2177
In 1931, nine African-American teens were falsely accused of assaulting two white women in Alabama, after which they spent decades in jail attempting to avoid the death penalty. Mark Stein turned the story into a play back in 1980 – this Raven production marks the play's Midwest premiere. Music and lyrics by Harley White, Jr.; Michael Menendian directs. The show is recommended for ages 13 and up. Through Nov. 14. $18-$42.     
---
The Revel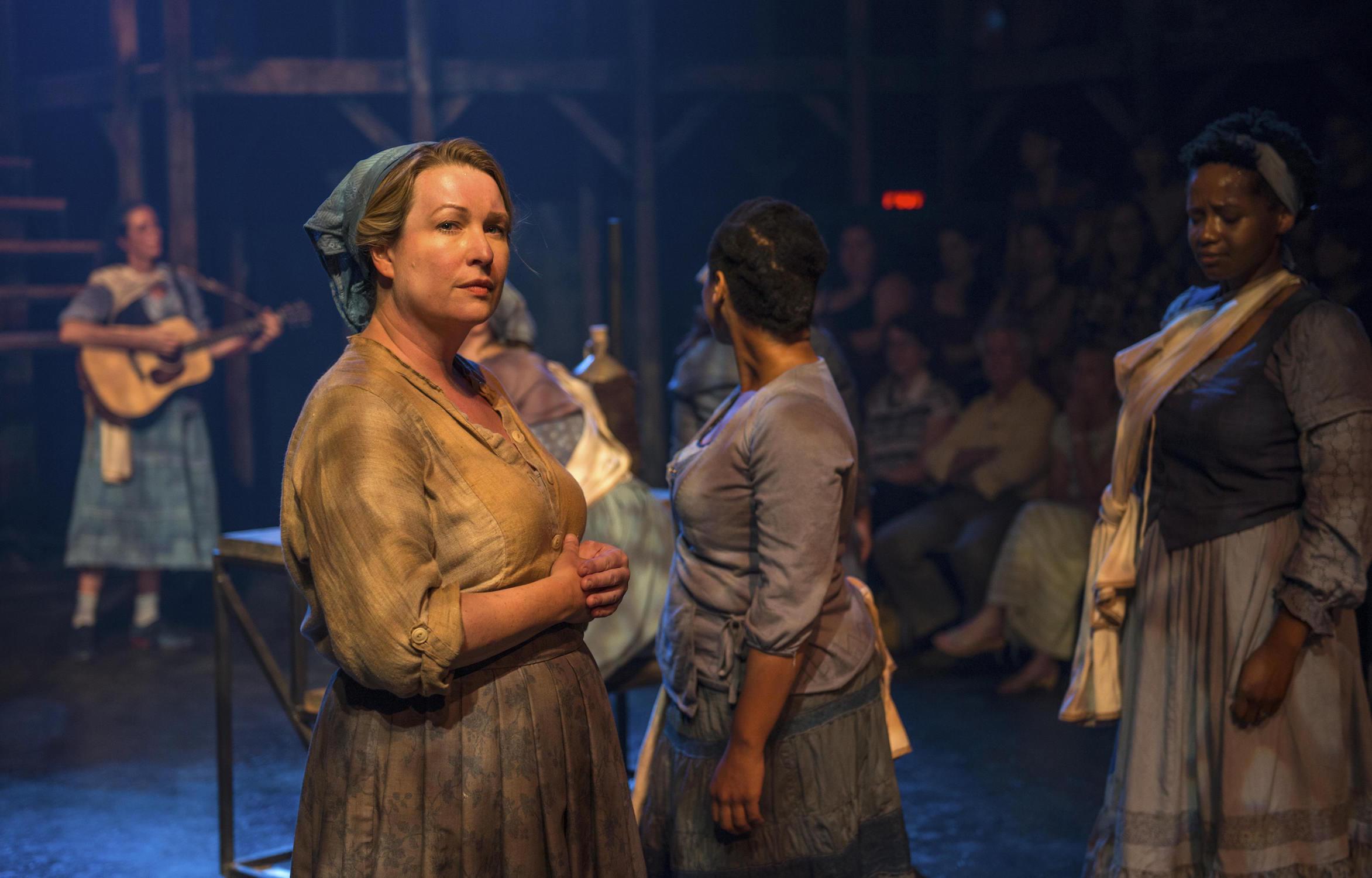 House Theatre, 1543 W. Division St.
773-769-3832
Based loosely on Euripides' "The Bacchae," this new work from playwright Damon Kiely revolves around Depression-era women who band together and run away to make a new life away from the factories where they work. Kiely, who most recently directed Route 66 Theatre Company's "Goldfish," here delivers a work rooted in song, with many of the show's characters doubling as musicians. Leslie Danzig of 500 Clown directs, with music from Jess McIntosh. The production stars Sarah Charipar, Andy Lutz, and House company members Christine Mayland Perkins and Chris Mathews. Through Oct. 25. $30-$35.
---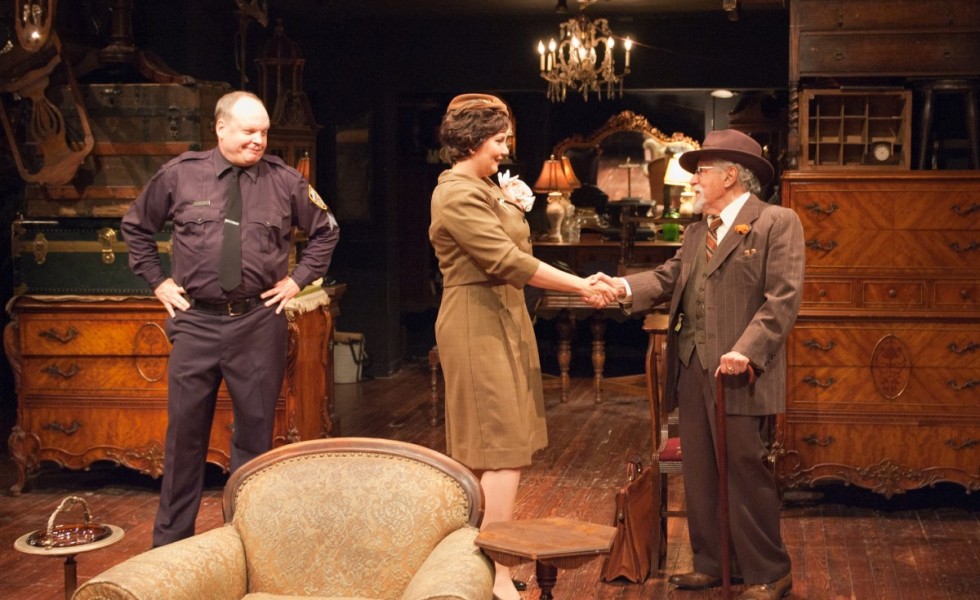 The Price
Timeline Theatre Company, 615 W. Wellington Ave.
773-281-8463
Two estranged brothers meet to sort through their deceased father's belongings in this 1968 play from Arthur Miller. The New York Times has called the work "one of the most engrossing and entertaining plays that Miller has ever written." Louis Contey (who most recently directed Timeline's The Apple Family Plays) directs this production, which also features longtime Chicago actor Mike Nussbaum. Through Nov. 22. $46.   
---