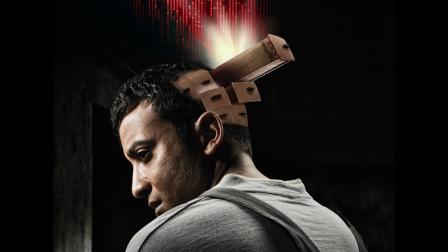 '1984' at Steppenwolf (Photo by Michelle Nolan) George Orwell's 1984 – based on the author's 1949 dystopian classic – will open Oct. 21 as part of Steppenwolf Theatre's Young Adults series.  
Adapted by Lookingglass Theatre Artistic Director Andrew White, who won a Joseph Jefferson award in 2004 for his work on the play, Steppenwolf's production will be directed by the company's educational director Hallie Gordon, who also directed Steppenwolf's previous Orwellian production, Animal Farm. The production also features multimedia and projections from Joseph A. Burke.
This adaptation of 1984 was originally developed and produced by Lookingglass in 2004 at their theater in Chicago's Water Tower Water Works.  
The play runs Oct. 21 – Nov. 21 in the Steppenwolf Upstairs Theatre.