Though Chicago Public Schools decided to phase out a low-performing, under-enrolled school in the city's Bronzeville neighborhood, it has agreed to reopen the school in the 2016-2017 school year.
The district has opened a request for proposals for the school to be reinvented, but a coalition of activists have gone on a hunger strike, claiming the city and the district don't really intend to allow the school to reopen.
We look at the history of the closure and what the new proposals are. 
TRANSCRIPT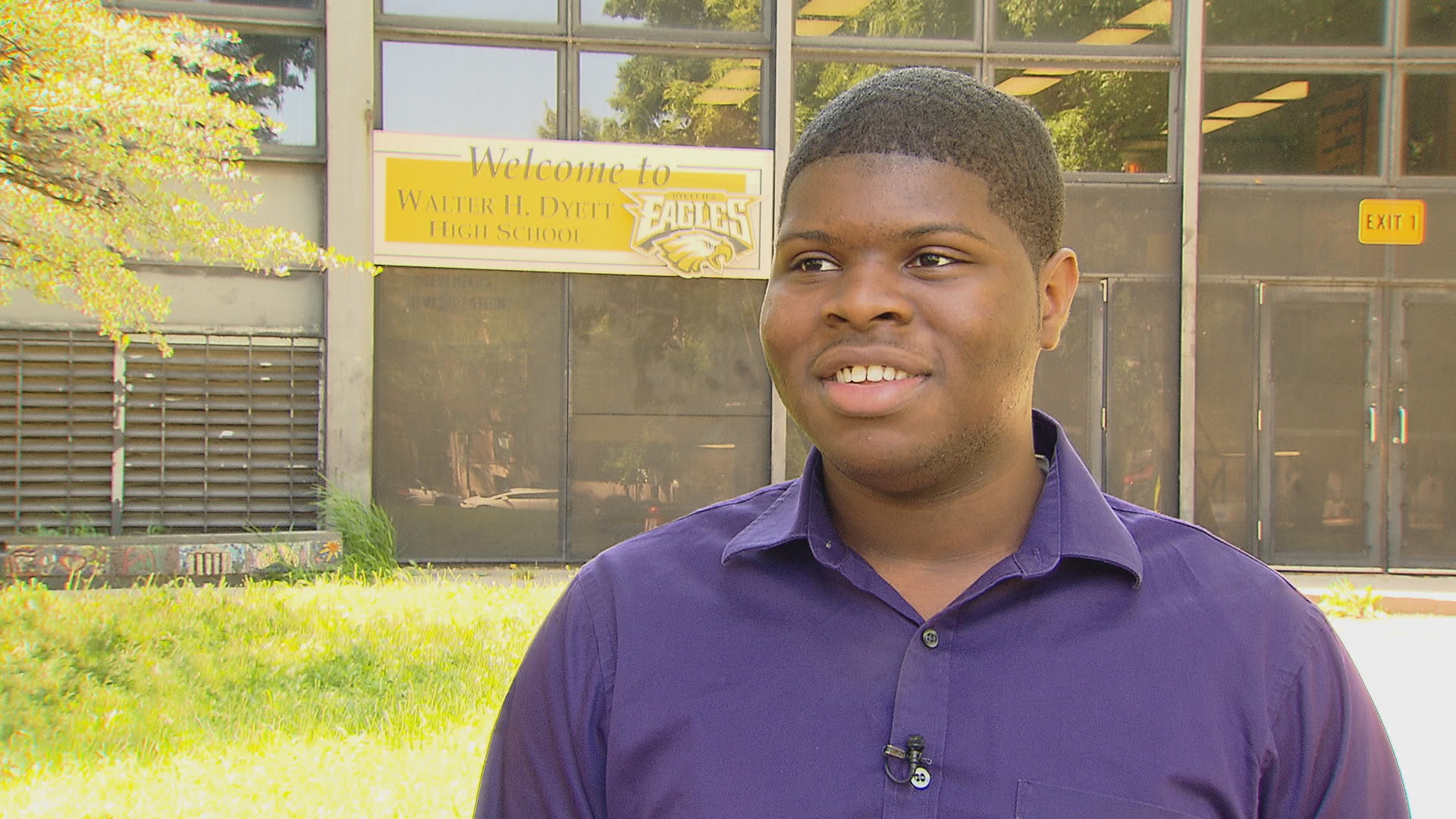 Kenneth Brown Brandis Friedman: As he enters his freshman year of college, Kenneth Brown can proudly say he graduated at the top of his high school class – a class of 12 students.
Kenneth Brown: It wasn't the senior experience I was expecting it to be.
BF: Chicago Public Schools began phasing out Dyett High School three years ago.
By the time Kenneth's class graduated, few students remained, and even fewer teachers.
KB: My last year of high school was … we had to take a lot of classes online, we didn't have math, we had to take gym online, art, science online. I would say you probably spent more time in computer lab, than you spent in an actual class with a teacher.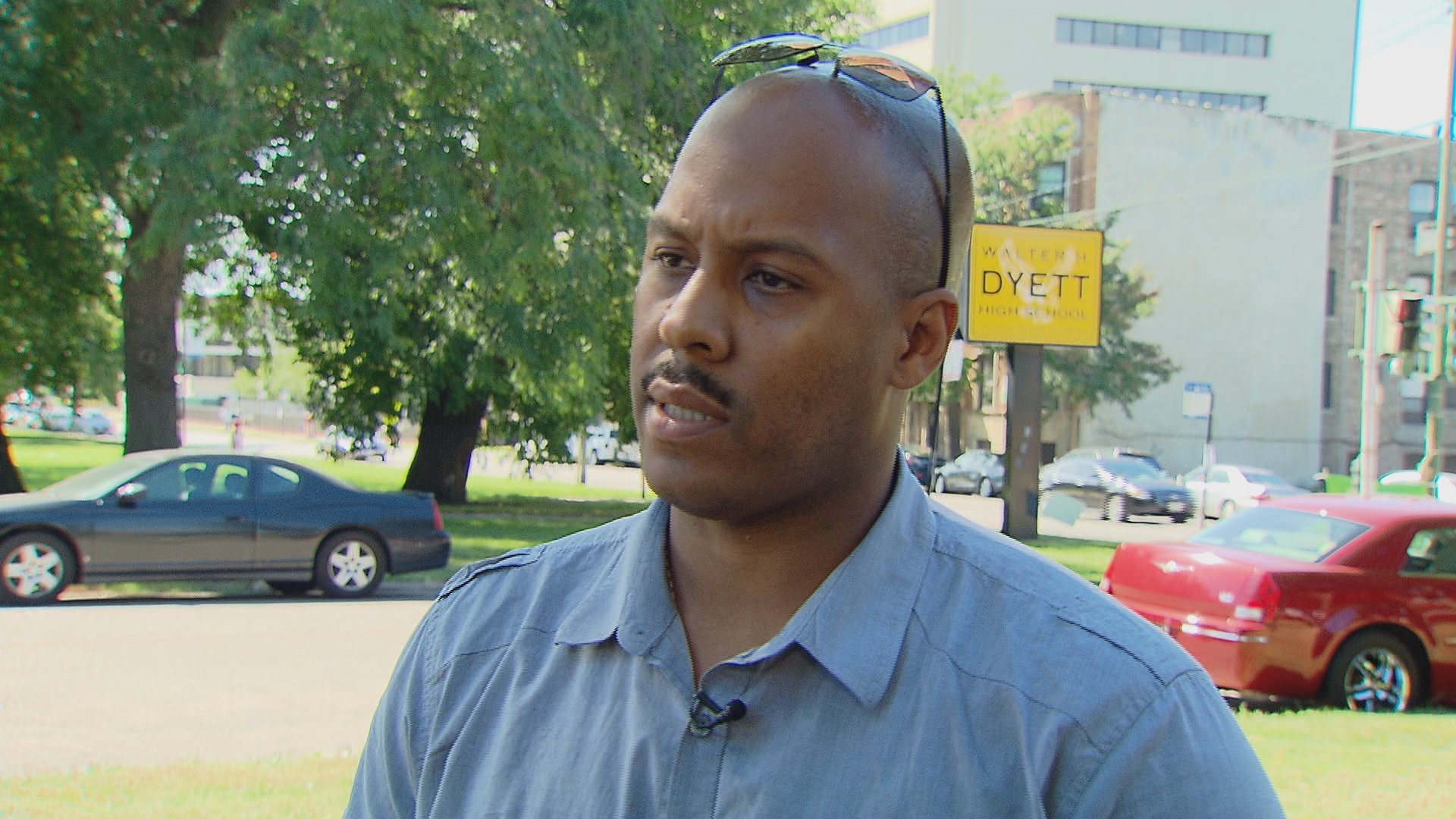 Charles Campbell
BF: Charles Campbell was the school's last principal.
Charles Campbell: It was rough. My biggest challenge was battling the low morale, a lot of stakeholders, parents, students, staff felt as though they were forgotten, they were left to the wayside. 
BF: Records found on the district website show Dyett High was chronically underperforming. A level-three school on intensive support for 10 years.
The average ACT score in 2014 was 14.1 -- four points below the district average.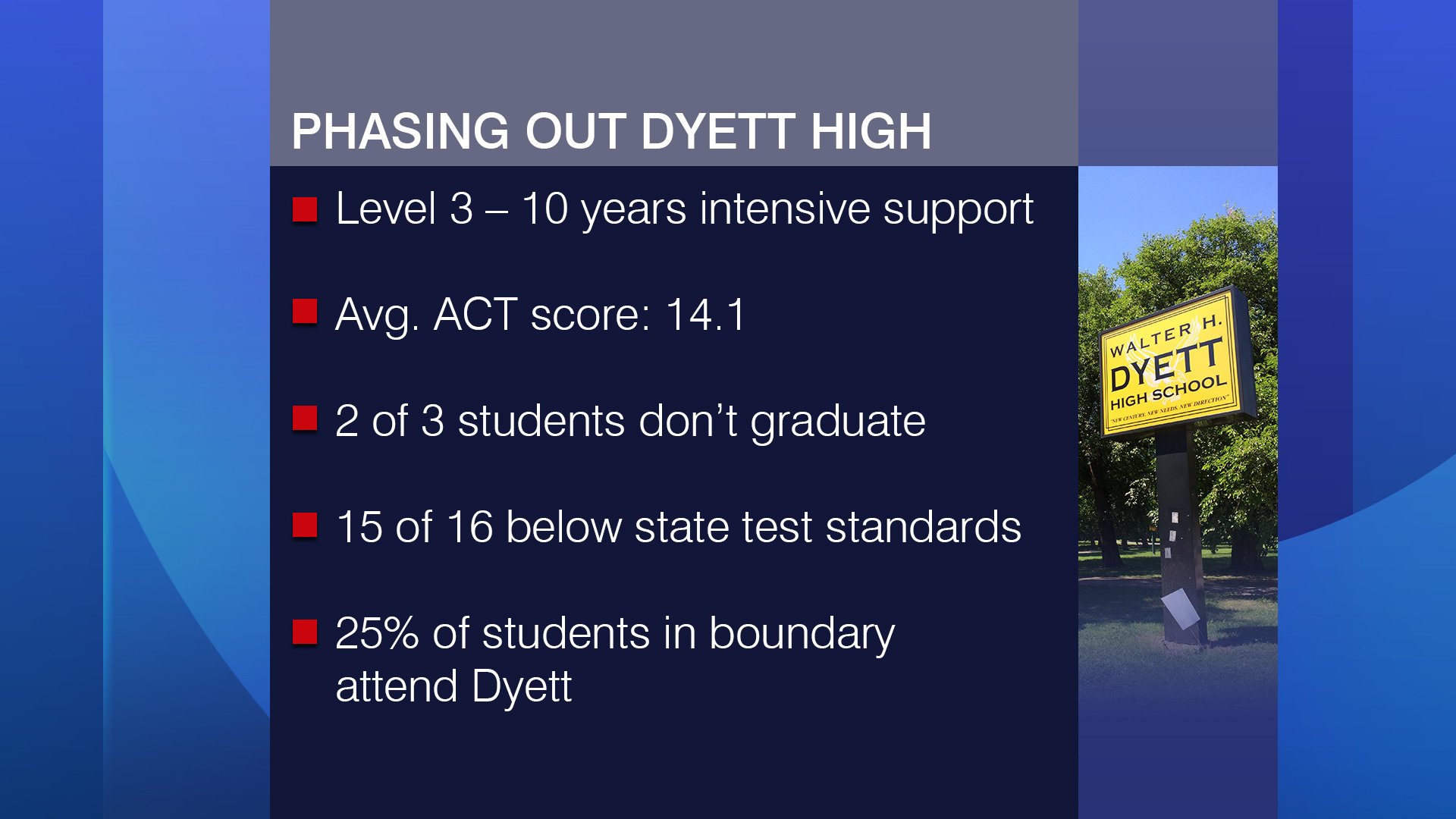 A 2012 CPS presentation on the school's closing showed that two out of three Dyett students don't graduate, 15 out of 16 students weren't meeting standards on state tests, and only 25 percent of students in the boundary area chose to attend the high school.
BF: But none of that has stopped the community from demanding the district reopen and revitalize it.
Jitu Brown: We don't have a stable neighborhood high school in our community. Everything is either selective enrollment or charter. We have a problem with that, because we pay taxes, so why can't we have quality neighborhood schools.
BF: This year, CPS agreed to hear proposals for a new Dyett, and received three.
Among them, a proposal for the Dyett Global Leadership and Green Technology High School, submitted by a group called the Coalition to Revitalize Dyett High School.
The group advocates a high quality, open-enrollment school focused on environmental sustainability and leadership for peace and justice.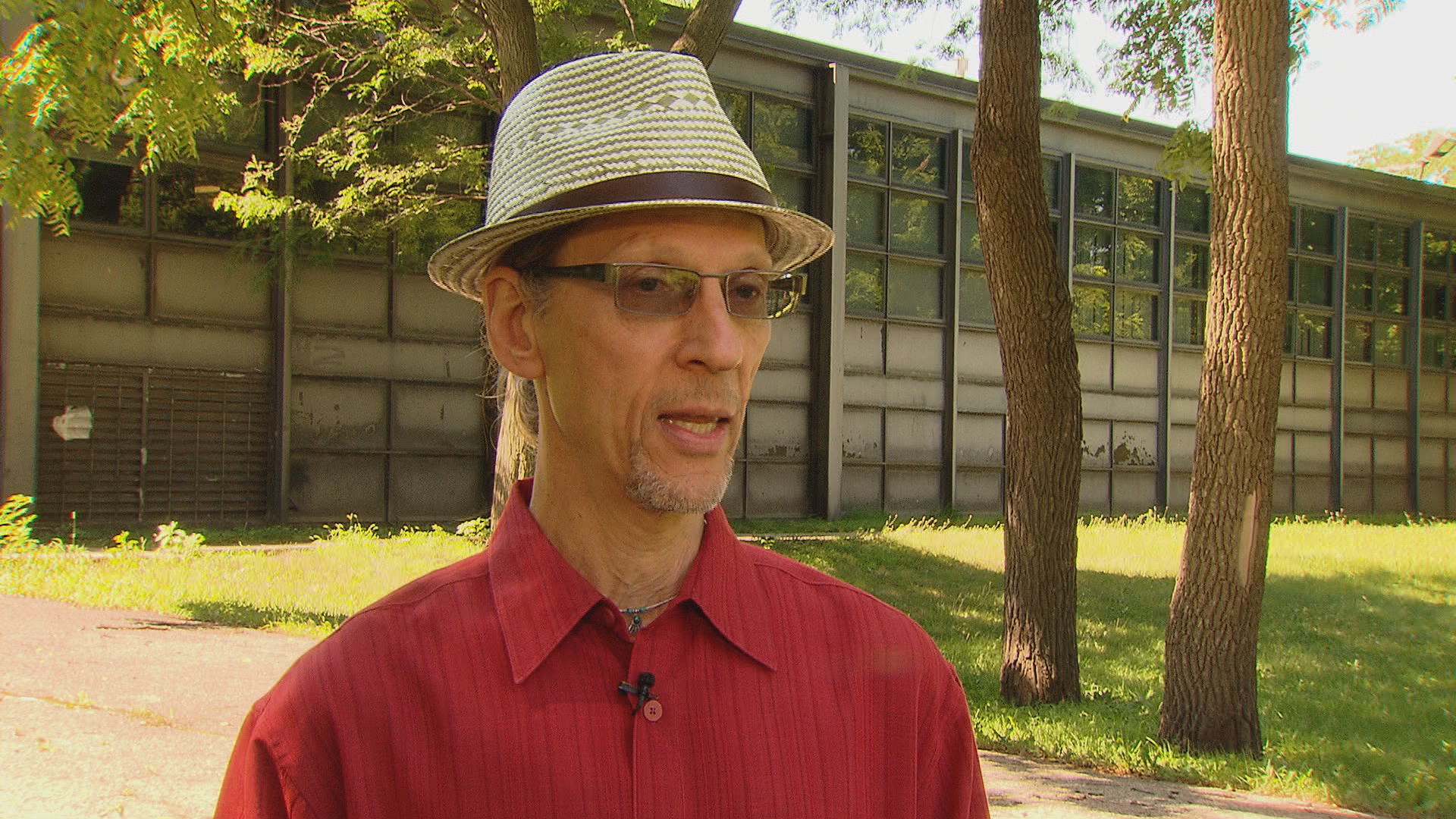 Rico Gutstein UIC professor Rico Gutstein helped develop the proposal.
Rico Gutstein: It's tied into the idea of green technology because clearly we have economic and environmental ecological disaster facing us on a global scale, so we actually need global leaders who can emerge from the local to the global situation.
BF: Another comes from the arts organization Little Black Pearl Workshop, which already operates a CPS high school at its center in Kenwood.
LBP also teaches thousands of students through summer and after-school programming.
The non-profit proposes an open-enrollment, visual and performing arts high school, where students would also receive college-prep instruction.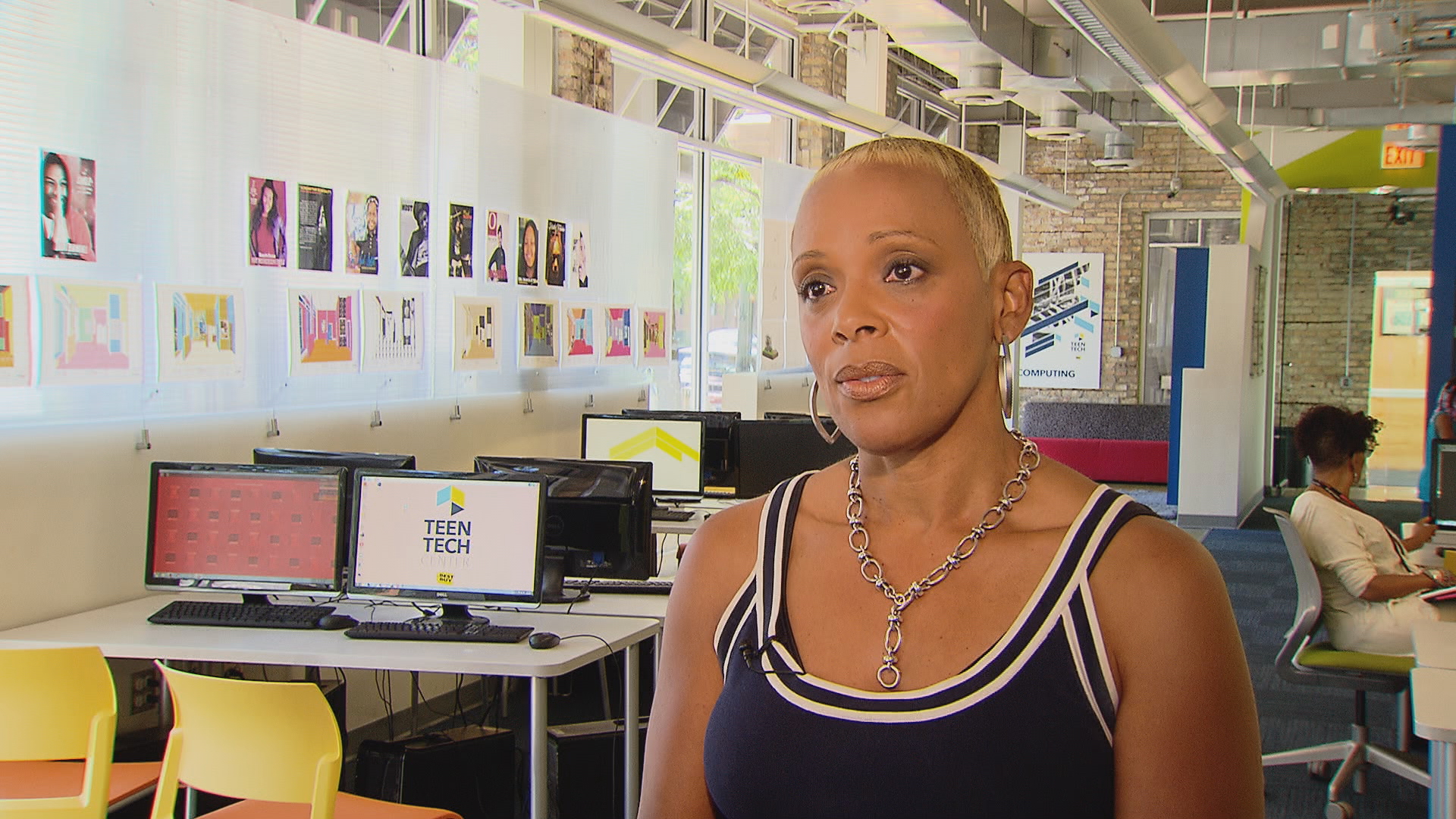 Monica Haslip Monica Haslip of LBP: Because we know and have been able to see over the years how impactful the arts has been for a lot of students that have been a part of our other programs, our after school programs, summer program, we have artists that are now internationally known artists that came out of Little Black Pearl. We know that given access it creates a whole new world of opportunity for them.
BF: The third proposal comes from Dyett's former principal, Charles Campbell.
His rebranding idea: The Washington Park Athletic Career Academy – a sports-themed high school using project-based learning to prepare students for college.
CC: Picture being a math teacher trying to teach statistics, but your students are just not getting the concept of statistics. What better way to engage students, [then to] have them compete in a fantasy football league, or a fantasy basketball league. Then you show the student, 'This is how stats work in real time, this is what general managers get paid six figures to do, to figure out who stays, who they're going to trade, who they're going to release, based on statistical performance.'
BF: When Dyett was closed, incoming students in the boundary area were reassigned to Phillips High School, almost two miles away.
But it's also a level-three school, and it's been on intensive district support even longer than Dyett, at 19 years.
Map: Click on the icons to see school info, including CPS rating.
It's why Anna Jones, a mother of four, is planning to send her 14-year-old daughter Tyler and hour away to a school in Little Village, rather than find a closer high school.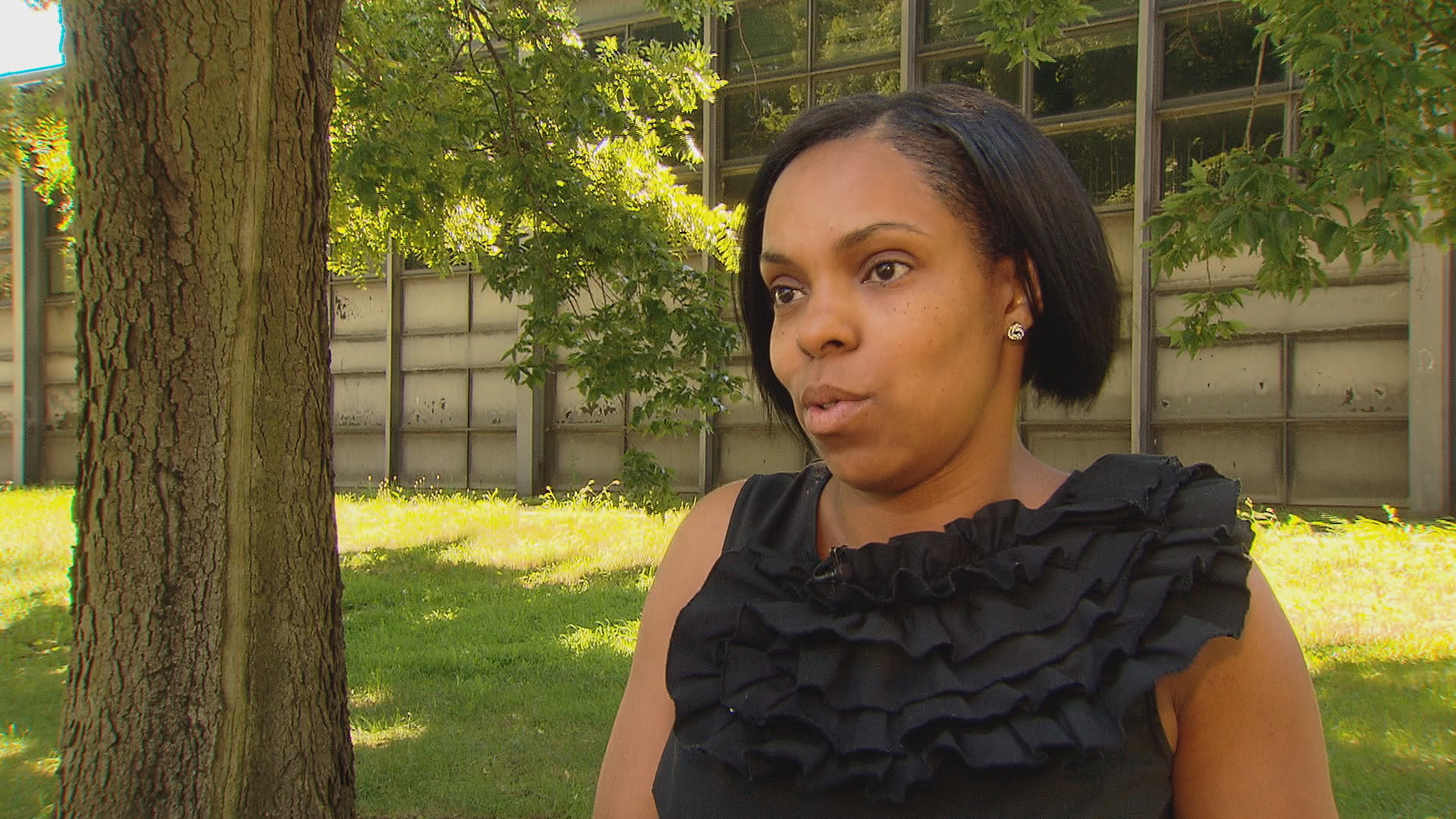 Anna Jones
Anna Jones: She's going to commute two hours throughout the day. I'm afraid because of all the killings, children missing. She's not used to that kind of a travel. I'm being forced to introduce her to something she's not even used to.
BF: The district says there are three other CPS high schools nearby that would-be Dyett students can choose from – all open enrollment.
A spokesman says in a statement:
"As CPS continues to work through the RFP process, the new Board and administration want to be sure that they have time to make the right decision for students. Board of Education members and CPS leadership have met with members of the community to discuss the situation many times over the past year and as recently as last week with Board President Frank Clark. As we consider these proposals, we remain mindful of the declining population in the area, which is losing students and already has 12 high schools within a 3-mile radius. We also respect the community's passion for Chicago's children, and we will make the best possible decision to give all the children of the city a good education."
Though the people behind those three proposals may differ on the type of school Dyett should become, they can at least agree that the community needs a school on this campus.
For Chicago Tonight, I'm Brandis Friedman.
---
Below, Brandis' photos from a recent trip to Dyett High School and Little Black Pearl Workshop.