Watch the video: Chicago police officers fatally shot more people over a five-year span than in any other major U.S. city. That's according to a new report from the Better Government Association. Andrew Schroedter, senior investigator with the BGA, joins Chicago Tonight to talk about the shootings, the consequences, and the city's response to the report.
---
Chicago police officers shot and killed 70 people between 2010 and 2014, according to a new report from the Better Government Association (see graphic, below). This puts Chicago at the top of a list of the 10 largest U.S. cities by population, including Phoenix (No. 2), Philadelphia (No. 3) and Los Angeles (No. 5).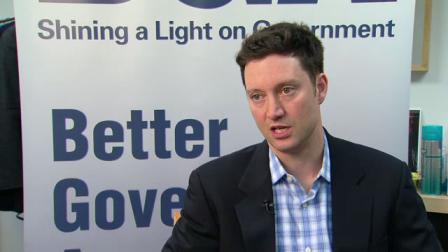 Andrew Schroedter of the Better Government Association
Of the 70 shootings, the report found that most of the victims were black males, and more than half of the incidents took place in just six South Side police districts. BGA analysis also reveals that adjusting these numbers for population moves Chicago into fourth place, behind Phoenix, Philadelphia and Dallas.
And, despite what this may appear to say about police-involved shootings in Chicago, city officials point out that in 2015, the police department is on pace to have the fewest killings on record since 2012, when there were a total of eight. Meanwhile, Chicago's Independent Police Review Authority (IPRA) has found only one of nearly 400 fatal and non-fatal police shootings since 2007 to be unjustified. Read the full BGA article.
The BGA's graphic of fatal police-involved shootings shows Chicago in the top spot: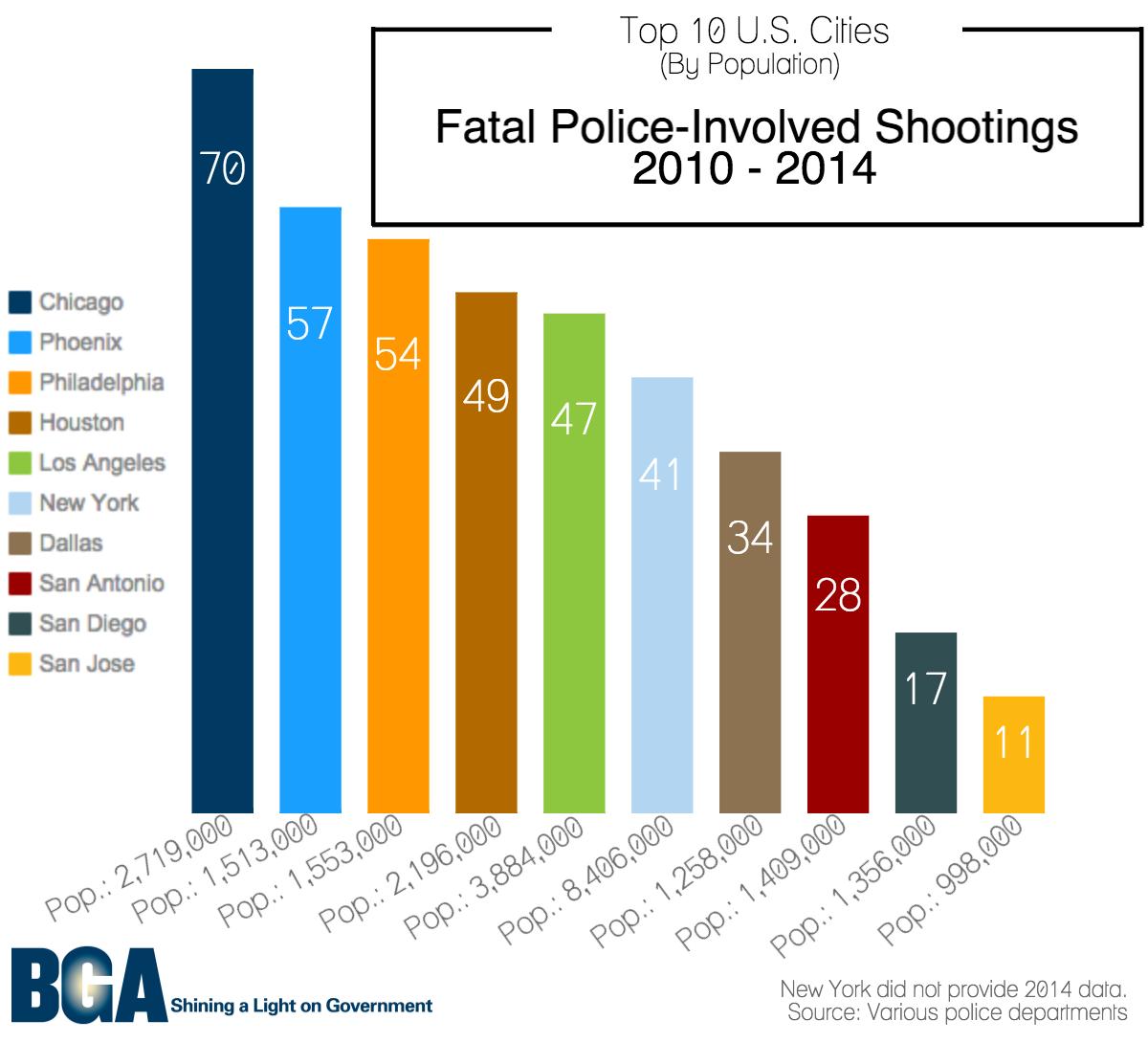 BGA graphic: Fatal police-involved shootings. (Courtesy BGA)
Last year on Chicago Tonight, BGA reporter Andrew Schroedter discussed his organization's report on the cost of alleged police misconduct in Chicago and surrounding suburbs. Watch the video below, and find Schroedter's article here.