Printed pizza, the health benefits of living near trees and how smartphones are changing commuter habits. We welcome back Rabiah Mayas from the Museum of Science and Industry to discuss all those stories and more.
Dinner is served printed
It may be a difficult concept to swallow, but food manufacturing could see drastic changes in the coming decades thanks to 3-D printers, according to a July 12 symposium hosted by the Institute of Food Technologists (IFT) in Chicago. And while such a printer can set you back many hundreds of dollars today, they're nowhere near the half-million dollar price tags of the 1980s.
What does this mean for consumers? Columbia University engineering professor Hod Lipson, who addressed the conference by video, imagines online recipe databases and consumers loading cartridges with ingredients into home printers. The U.S. Military could also benefit from this type of manufacturing, according to food technologist Mary Scerra.
3-D printers may not yet be able to replace your favorite pizza or dessert, but that might not be too far off: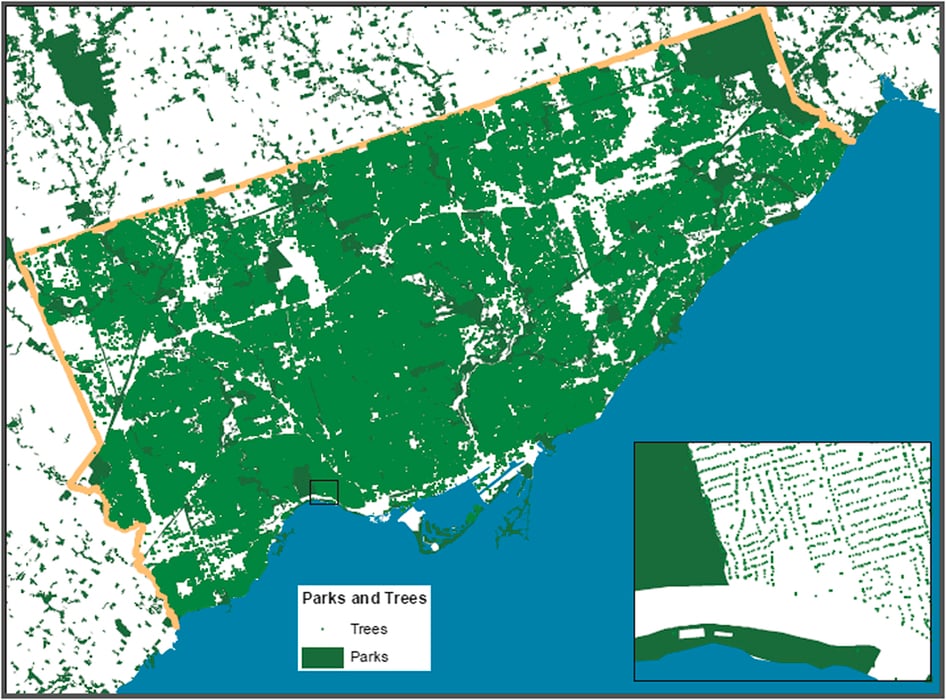 Tree canopy maps detail green spaces in Toronto, Canada. More green equals better health
In a report published earlier this month in Scientific Reports, the relationship between green space and health was examined using tree canopy data from Toronto.  Among the findings, the report notes that "having 10 more trees in a city block, on average, improves health perception in ways comparable to an increase in annual personal income of $10,000 and moving to a neighborhood with $10,000 higher median income or being 7 years younger."
Mapping climate change
An international team of researchers led by University of Chicago anthropologist Kathleen Morrison is heading up what she calls an "insanely ambitious effort" to develop a land-use classification system to plot historical land use going back 10,000 years. The group, called LandUse 6K, aims to correct over-simplified climate change models, which are based on mathematical equations rather than historical and archaeological data, for example.
Glued to electronics
DePaul University researchers posit that an uptick in Metra ridership may be the result of commuters' ever-growing device dependence. While texting, shopping and emailing are no-nos for drivers, riders can be glued to their iPhones and tablets without worry -- unless you have a tendency to miss your stop. Among the report's findings: "More than three times as many Metra riders are performing electronic tasks today compared to five years ago."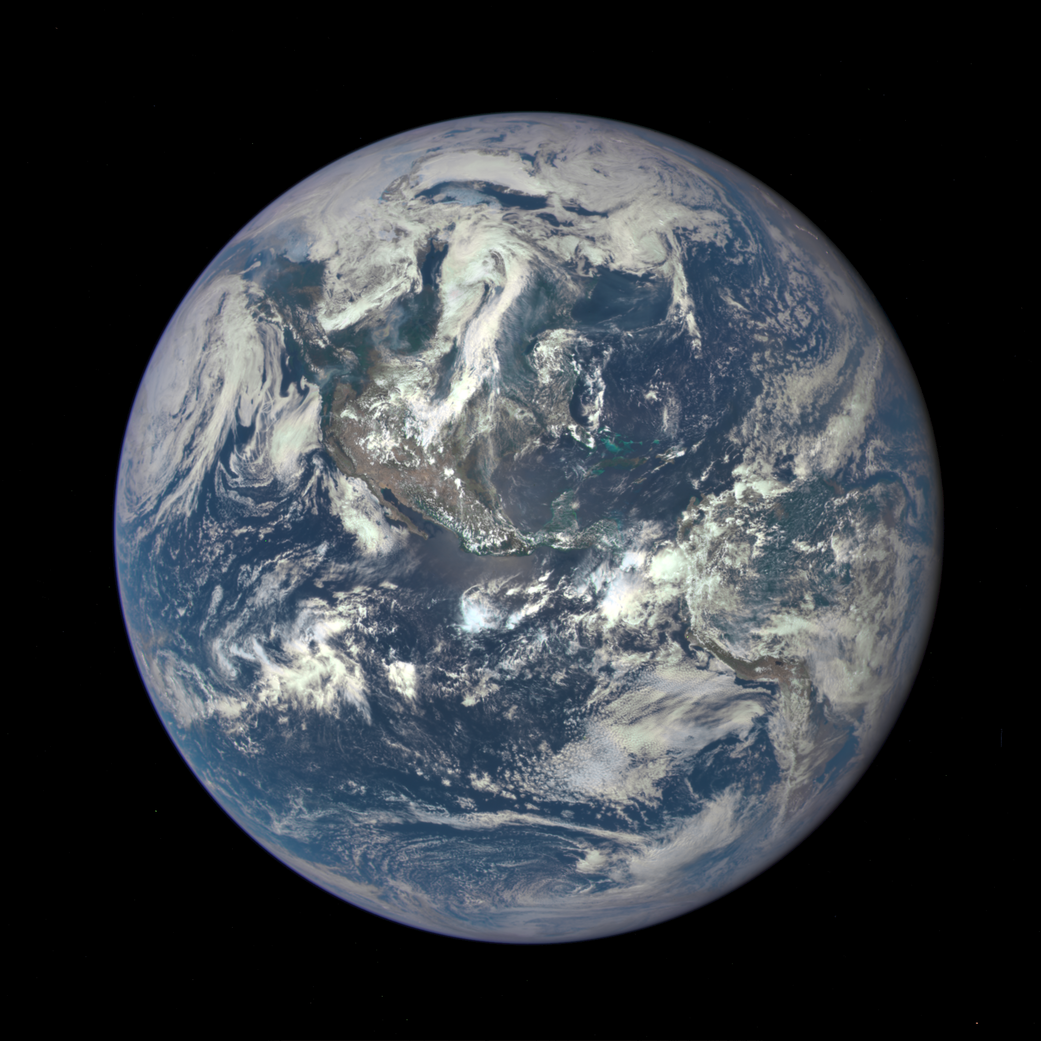 EPIC's July 6 image of Earth. Selfie stick not required
NASA captured an "epic" selfie of sorts on July 6 using its Earth Polychromatic Imaging Camera (EPIC). The image shows North and Central America and is the first that details the entire sunlight side of the planet from one million miles away. Plans for a dedicated web page are in the works for September 2015 and will allow users to see a daily series of Earth images from EPIC.