Chicago Sun-Times Theater Critic Hedy Weiss joins us to review the Steppenwolf's Grand Concourse, Black Ensemble Theater's Men of Soul, Lookingglass Theatre Company's Moby Dick, and Chicago Shakespeare Theater's The Little Mermaid.
---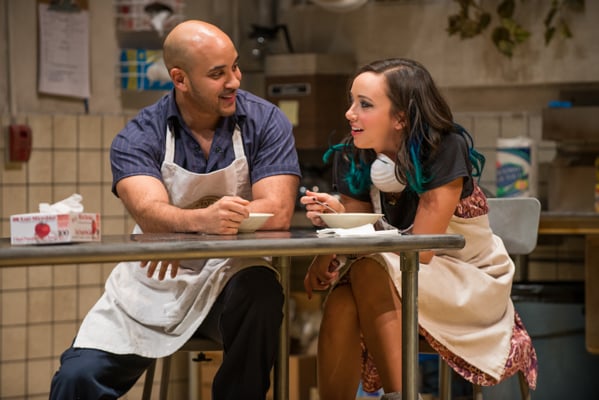 'Grand Concourse' at Steppenwolf Theatre. (Photo: Michael Brosilow) Grand Concourse
Steppenwolf Theatre, 1650 N. Halsted St.
312-335-1650
Set in the Bronx, the story centers around Shelley, a soup kitchen manager in the midst of a midlife crisis, and Emma, a college dropout who comes to volunteer. Emma is both generous and self-centered, which pushes Shelley to the brink. Though the two seem fairly different, at the end of the day they're both just hoping to find faith, forgiveness, and peace. The role of Frog is split between Tim Hopper (through August 9) and Francis Guinan. Through August 30; $20-$79.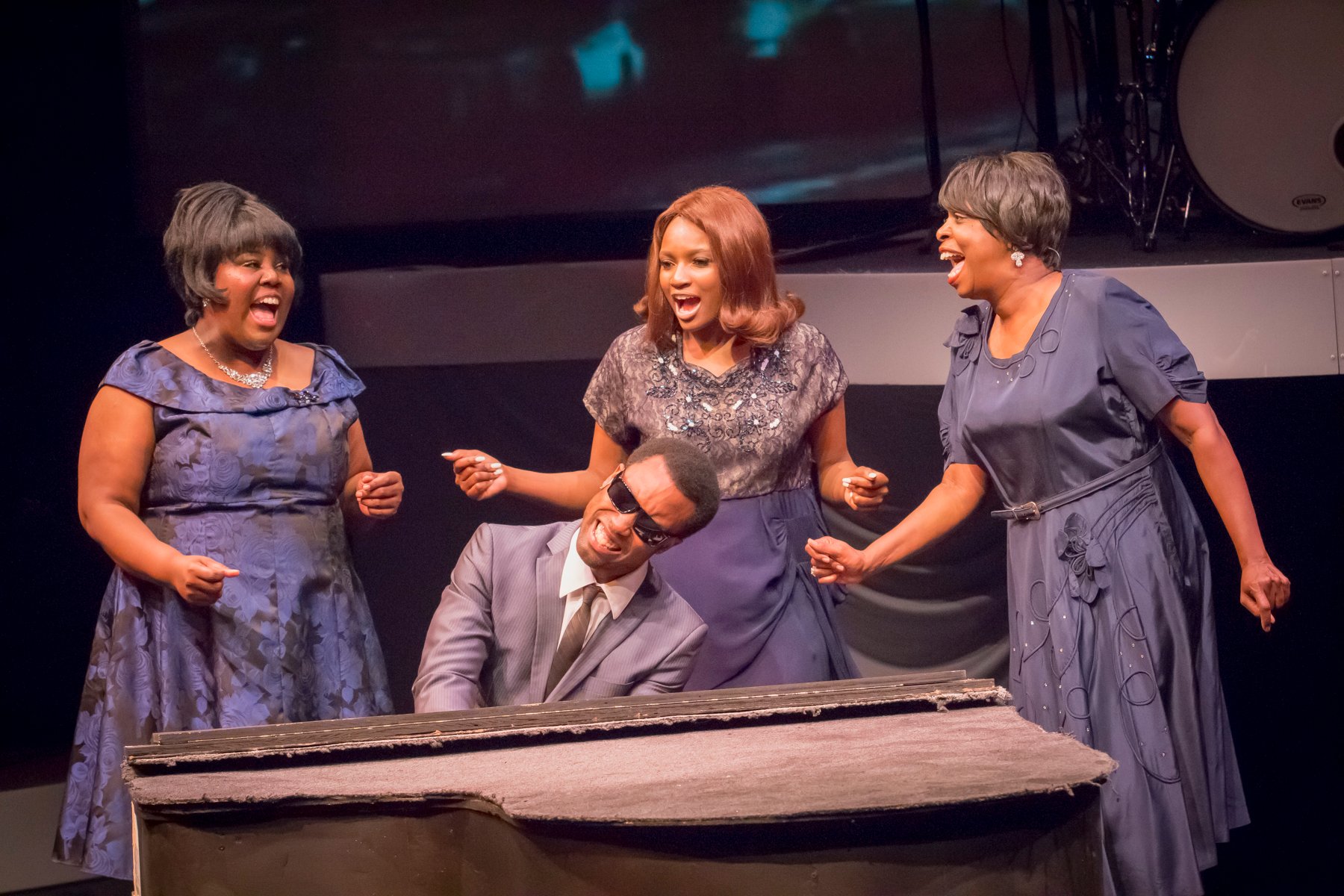 'Men of Soul' at Black Ensemble Theater. (Photo: Danny Nicholas) Men of Soul with a Special Tribute to Bill Withers
Black Ensemble Theater, 4450 N. Clark St.
773-769-4451
Soul features the sounds of Peabo Bryson, Joe Cocker, Billy Ocean, Billy Joel, Luther Vandross, Tom Jones, and Bill Withers. Amid the musical celebration, director and writer Daryl D. Brooks aims to showcase the very soul-searching and challenges experienced by each of these men, and the courage it took to establish themselves in the music world. Through August 31; $55-$65. 
'Moby Dick' at Lookingglass Theatre. Moby Dick
Lookingglass Theatre, 821 N. Michigan Ave.
312-337-0665
The great American novel has been adapted and directed by ensemble member David Catlin for this producton at Lookingglass. Climb aboard the Pequod with Captain Ahab and his crew in pursuit of the great white whale that claimed the captain's leg long ago. The play explores the theme of fate versus free will, and includes a panel discussion following the 2:00 pm matinee on select Sundays. Extended through August 28; $50-$65.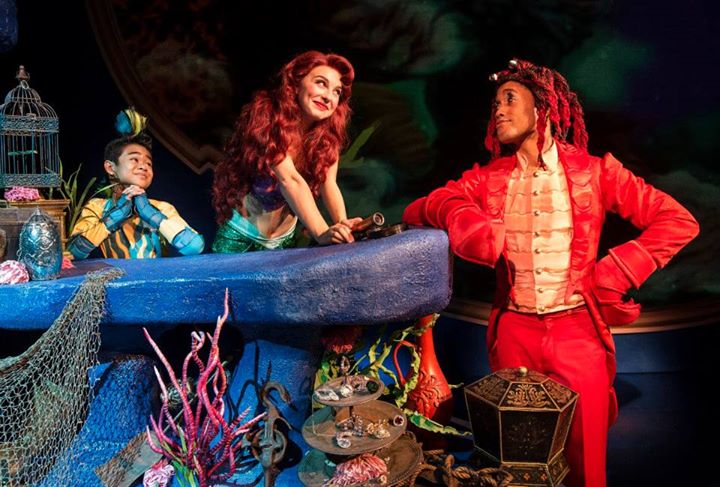 'The Little Mermaid' at Chicago Shakespeare Theater. (Photo: Liz Lauren) The Little Mermaid
Chicago Shakespeare Theater, 800 E. Grand Ave.
312-595-5600
Chicago Shakespeare Theater takes audience members down where it's wetter and better with this 75-minute adaptation of the full-length Broadway play. Staged by Jeff Award-winning director and choreographer Rachel Rockwell, the maritime musical is a favorite for children and adults alike, and allows audience members to interact with Ariel and her friends. Through August 16; $22 and up. 
'Loving Repeating' at Theater Wit. Loving Repeating
Theater Wit, 1229 W. Belmont Ave.
773-975-8150
Kokandy Productions takes a loving look at the literary legacy of famed writer Gertrude Stein in this exploration of how her offbeat creative passions intertwined with her lifelong relationship with Alice B. Toklas. The show's lyrics are composed of Stein's own words, taken from her various works. Through August 30; $38. 
Hedy Weiss reviews The Little Mermaid and Loving Repeating in this web extra video.