Celebrate the Blues in Grant Park; visit The Barack Obama Presidential Library; and sample the best ribs in town. Chicago Tonight has your weekend picks.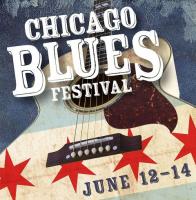 Chicago Blues Festival
Grant Park
Jackson and Columbus
Chicago, IL 60602
Head over to Grant Park this weekend to enjoy the largest free blues music festival in the world. The annual three-day event features artists on five stages, proving Chicago is the "Blues Capital of the World." The music starts at 11:30 am each day. On Saturday, Chicagoan Buddy Guy headlines the fest, and Sunday wraps up with Centennial Tributes to Willie Dixon and Muddy Waters.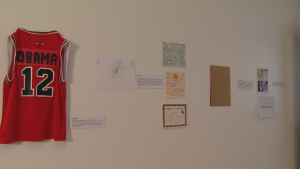 The Obama Presidential Library
The Hyde Park Free Theater
1558 E. 57th St.
Chicago, IL 60637
The Barack Obama Presidential Library is open—well maybe not the library and museum everyone has been talking about for months. This one is located in Hyde Park and describes itself as "a community museum of, for, and by the people." Admission is free and all are welcome to contribute to the exhibit which will be open through August 31. Watch Chicago Tonight's story on the new exhibit.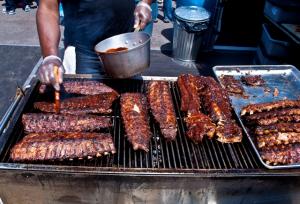 Ribfest Chicago
Intersection of Lincoln Avenue, Irving Park Road, and Damen Avenue
Chicago, IL
Bring your appetite and some wet naps to the intersection of Lincoln, Irving Park, and Damen this weekend for the best ribs in town. After getting your fill, check out RibMania VI at 6:00 pm on Friday to see a battle of the bones in this major league eating contest. Ribfest Chicago runs Friday through Sunday. A $5 donation is suggested to attend and all proceeds are invested back in the North Center community.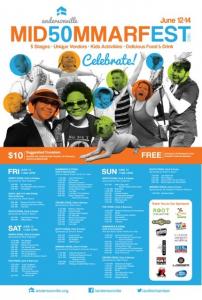 Midsommar Fest
5200 N. Clark St.
Chicago, IL 60640
One of the city's most legendary festivals celebrates its 50th anniversary: Midsommar Fest. Experience the best of Swedish heritage without leaving Chicago. This Andersonville fest features international food, entertainment, artists, and family-friendly activities. Suggested donation is $10 and all proceeds benefit the Andersonville Chamber of Commerce.
The Second City
1608 N. Wells St.
Chicago, IL 60614
The Second City alum, Ithamar Enriquez (known for his roles in Arrested Development, The League, Key and Peele, and Jimmy Kimmel Live!) reclaims the stage in Chicago. Watch him perform a one-man sketch without speaking a single word. Performances are at 7:30 pm Friday, June 12 and Saturday, June 13. Cost is $20. 
RUSH
United Center
1901 W. Madison St.
Chicago, IL 60612
Rock and Roll Hall of Famers Rush hit the United Center Friday night in what could be their final Chicago appearance. The group, hailing from Toronto, first played in Chicago at the Aragon Ballroom in 1974 and rocked venues like Fremd High School and Hersey High School and the Randhurst Mall Ice Arena in their early years.  You can see a list of all their tour stops dating back to the mid-seventies here. The band has said its current 40th anniversary tour (it's actually their 41st year) will likely be its last major tour.