Need some ideas for what to do this weekend? Chicago Tonight knows what is going on!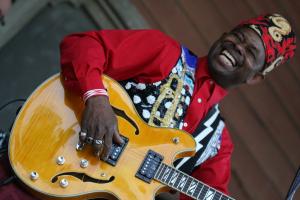 Chicago Blues Festival at Grant Park
The annual outdoor music festival makes camp at Grant Park this weekend with a smattering of acts that will have listeners feeling anything but blue. On Friday, the Chicago-based septet Cash Box Kings brings their post World War II sound to the stage (4:00 pm at Windy City Blues Society Stage.) Blues artists pay tribute to Pinetop Perkins, Willie Big Eyes Smith and Mojo Buford on Saturday (6:35 pm at Petrillo Music Shell), and 90's Chicago mainstay Rockin' Johnny performs with Mary Lane on Sunday (12:45 pm at Bud Light Crossroads Stage). The festival closes out with a tribute to women in blues (6:00 pm at Petrillo Music Shell), followed by the legendary gospel singer, Rock and Roll Hall of Famer and Grammy Lifetime Achievement Award winner Mavis Staples (7:45 pm at Petrillo Music Shell). Admission is free.
Grant Park
South Michigan Avenue and Randolph Street
Chicago, IL
Neighborhood Festivals
Still looking to enjoy the outdoors this weekend without the pain of downtown traffic and parking? There are a number of neighborhood festivals happening around town that might be slightly more low key than the Blues Festival. Starting Friday and continuing through Sunday, Chicagoans can get their marinated meat fix at the annual RibFest, where local restaurateurs compete for the title of "Best Ribs." Andersonville celebrates Swedish culture with music and brews at the annual Midsommarfest on Saturday and Sunday. Running concurrently, the Old Town Art Fair, named one of the top 10 art fairs in the country by AmericanStyle Magazine last year, plays host to more than 260 local and national artists, all hand-picked by an independent jury of gallery owners, curators and artists.
Andersonville Midsommarfest
RibFest
Old Town Art Fair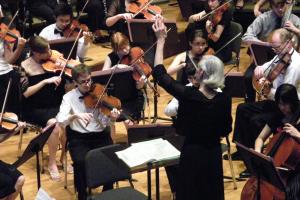 Echo Effects Chamber Music Series at The Art Institute of Chicago
The last of a five-part concert series coordinated between the Chicago Symphony Orchestra and the Art Institute, Echo Effects Chamber Music aims to demonstrate how works of art have been adapted, reinterpreted over the centuries through different mediums. This weekend, the dulcet tones of the CSO are paired with the newest gallery featuring the works of Roy Lichtenstein. The artist's pop art will be set to the compositions of late French neoclassical composer Jean Françaix and New York City-based composer James Matheson. Guided tours of the gallery will be offered after each concert. The program starts at 2:00 pm, and tickets are $26.
The Art Institute of Chicago
111 S. Michigan Ave.
Chicago, IL 60603
Chicago Dance Crash: Gotham City at Chicago DCA Theater
Contemporary dance troupe Chicago Dance Crash opens their latest show, Gotham City, this week at the Chicago Department of Cultural Affairs Theater. Choreographed by local up-and-comer Jessica Deahr, the performance is part play, part fusion dance performance evoking Chicago's dark, vice-ridden underworld that comes to life in the hours after sunset. Thirty performers trained in both classical and contemporary dance methods combine acting, ballet, break-dance and acrobatics to convey how street smart city dwellers survive all the bumps in the Chicago night. The performance features some adult content, so best to leave the kids at home. The show runs through July 15. Tickets are $25 for general admission and $18 for seniors and students.
Chicago DCA Theater
78 E. Washington Street
Chicago, IL 60602