One in five parkway trees in Chicago is threatened by the Emerald Ash Borer beetle. So what can people do to stop the shrinking of the region's tree canopy? The Morton Arboretum's CEO, Gerry Donnelly, joins us to talk about reversing tree loss.
Find out more about the paperbark maple the Morton Arboretum gifted to Chicago Tonight host Phil Ponce.
---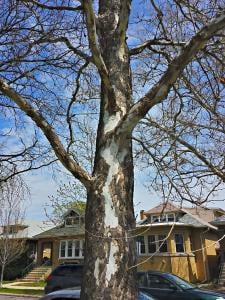 Thanks to climate change, Chicago's natural landscape may look more like Missouri's in half a century, though more than familiar scenic shorelines are at stake.
As temperatures rise, trees that thrive in colder climates—birches, larches, and willows—could be replaced with highly adaptive oak species that grow downstate and further south, according to Morton Arboretum Vice President of Collections Kris Bachtell.
"Climate is changing far faster now than the trees could adapt in natural time," he said. "We're able to grow some that we haven't been able to grow a generation ago. The witch hazel and other plants from Missouri that weren't totally hardy for [Illinois] are now. In my 30 years [as an arborist], I've seen the differences."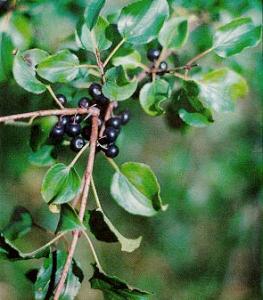 These changes are reflected in the 2012 updates to the U.S. Department of Agriculture's Plant Hardiness Zone Map, the metric gardeners use to determine which plants can grow where, based on how cold a location gets during the winter. The revision bumped Chicago from its 1990 classification of Zone 5b (15 degrees below zero to 10 below) up to Zone 6a (10 degrees below zero to 5 below).
The change may seem incremental, even inconsequential since the five most common trees in Chicago can grow in Zones 2 through 9. But Bachtell warns that a tiny bump in Mother Nature's thermostat can disrupt the web of life.
"Bird migration usually is based on photoperiods, daylight. Plants breaking bud and flowering is based on temperature. That doesn't change because of climate change," said Bachtell. "The warbler comes in. He's keyed in on eating certain insects on a leaf of a tree, which is keyed in on temperature."
A warmer climate, accelerating the tree's foliage growth, throws off the whole system.
"Coming up two or three weeks later, what does the warbler eat? If that bird is set on a certain food, like the insect on this leaf, he may not make it," said Bachtell.
For humans, climate change impedes trees' ability to provide services like preventing floods and, ironically, mitigating climate change. According to a USDA Forest Service study, Chicago trees store an estimated 16.9 million tons of carbon, valued at $349 million annually.