Nerd out at C2E2; dive into your pysche; and feast on artisan cheese and bread; Chicago Tonight has your weekend picks.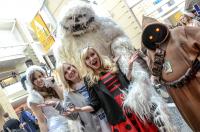 C2E2
McCormick Place
2301 S. Martin Luther King Drive
Chicago, IL 60616
The Chicago Comic & Entertainment Expo, a three-day gathering of pop culture enthusiasts, returns for its fifth year. Big names in attendance include comic book legend Stan Lee, the original Batman Adam West, master of spook M. Night Shyamalan, Brat Pack Chicagoan John Cusack, and filmmaker Kevin Smith (also known as Silent Bob). The convention takes place Friday, April 24 through Sunday, April 26. Tickets start at $60. Watch a Chicago Tonight segment on an international school of comics with an office right here in Chicago.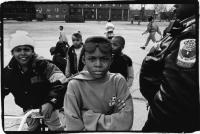 Youth/Police Conference
University of Chicago Law School
1111 East 60th St.
Chicago, IL 60637
The Youth/Police Conference gathers four years' worth of conversations between police and youth on the south and west sides into six conference panels. Topics to be discussed include racial profiling, police accountability, and strategies for repairing the strained relationship. The conference, moderated by the University of Chicago's Steve Edwards and the Invisible Institute's Jamie Kalven, will be held Friday, April 24 and Saturday, April 25. Admission is free with registration. Watch a Chicago Tonight segment on the project.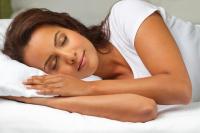 The National Dream Hotline
(773) 427-0155 for Chicago-area callers
Whether you're finding the next scientific breakthrough in your sleep or showing up for work naked while snoozing, the School of Metaphysics will listen to and interpret your dreams this weekend. For 27 years, the nonprofit has been diving into the psyches of hotline callers. The free hotline will open at 6:00 pm on Friday, April 24 and closes at 12:00 am on Sunday, April 26.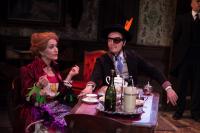 Travesties
Greenhouse Theater Center
2257 N. Lincoln Ave.
Chicago, IL 60614
Vladmir Lenin, James Joyce, and Dadaist poet Tristan Tzara star in a consular official's memories of post-Great War Zurich, memories that somehow correspond to scenes in Oscar Wilde's The Importance of Being Earnest. Inspired by the real-life assembly of the towering historical and cultural figures in Zurich in 1917, Travesties will be performed by Remy Bummpo Theatre Co. through May 3 and tickets start at $42.50. Watch Chicago Sun-Times theater critic Hedy Weiss review the play and other musicals and dramas on local stages.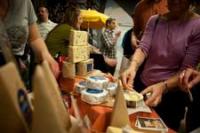 Pastoral's Artisan Producer Festival
Chicago French Market
131 N. Clinton St.
Chicago, IL 60661
Let them have cheese! Feast upon smoked gouda, freshly baked bread, gourmet salami, single-varietal honey, handcrafted gelato, and other artisanal foods at Pastoral's fifth annual festival. The craft beer and farm wine will be flowing. Meanwhile, learn about farmstead cheese production and get tips on pairing foods with beverages from producers on stage. The event is from 11:00 am to 3:00 pm on Saturday April 25. Admission is free.