Chicago Sun-Times Theater Critic Hedy Weiss joins us to review the latest musicals and dramas on Chicago area stages.
---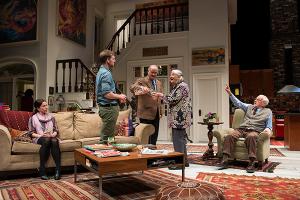 The Herd
An anxious mother invites her family to a 21st birthday celebration for her disabled son, but her daughter's poet boyfriend and the children's absent, deadbeat father crash the party. Steppenwolf's production of the psychologically perceptive family drama, which originated in a small London theater, runs through June 7. Tickets start at $20. 
Steppenwolf Theater
1650 N. Halsted St.
Chicago, IL 60614
Billy Elliot
Based on the film about an English country boy who trades boxing gloves for ballet shoes, Billy Elliot tells a story of personal triumph and love of dance against the backdrop of the U.K. miners' strike. In addition to an award-winning original run in London's West End, the musical's other claim to fame is its composer, Elton John. Drury Lane's production runs until June 7 and tickets start at $45.
Drury Lane Theatre
100 Drury Lane
Oakbrook Terrace, IL 60181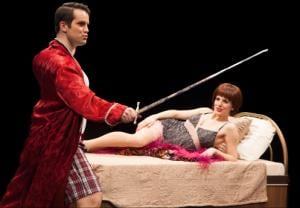 Anything Goes
Cole Porter's classic Anything Goes is a raucous musical about a love triangle between an heiress, a stowaway, and a lord abroad an ocean liner – a romance filled with more laughs and dance numbers than sapphire pendants and icebergs. Since its premiere in 1934, the musical (heavily revised from a book by P.G. Wodehouse) has enjoyed several rivals, including the Tony-winning Broadway run in 2011. The Marriott's production runs until May 31 and tickets start at $50.
The Marriott Theatre
10 Marriott Drive
Lincolnshire, IL 60009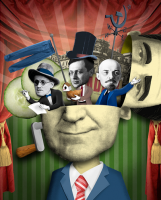 Travesties
Vladmir Lenin, James Joyce, and Dadaist poet Tristan Tzara star in a consular official's memories of post-Great War Zurich, memories that somehow correspond to scenes in Oscar Wilde's The Importance of Being Earnest. Inspired by the real-life assembly of the towering historical and cultural figures in Zurich in 1917, Travesties will be performed by Remy Bummpo Theatre Co. through May 3 and tickets start at $42.50.
Greenhouse Theater Center
2257 N. Lincoln Ave.
Chicago, IL 60614
---
Watch web exclusive reviews of Louis & Keely Live at the Sahara and Murder Ballad.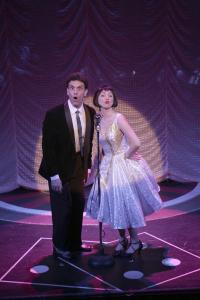 Louis & Keely Live at the Sahara
Oscar-winning director Taylor Hackford's musical stages the lives and romance of Louis Prima and Keely Smith, two Las Vegas icons from the 1950s who were precursors to Sonny and Cher. Tony-winner Anthony Crivello and co-writer Vanessa Stewart star as the legendary husband-and-wife team. The show has an open ended run and tickets start at $64. Watch a Chicago Tonight interview with Hackford and read an interview with both Crivello and Stewart.
Royal George Theatre
1641 N. Halsted St.
Chicago, IL 60614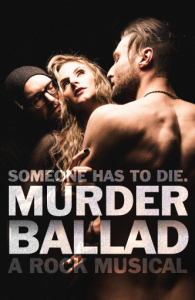 Murder Ballad
A new off-Broadway rock musical about a love story gone wrong, Murder Ballad is a story of fatal attraction. Will Sara, a young New York mom, succumb to the temptation of a passionate but dangerous old flame or will she say stay faithful to her good guy husband? And who becomes the victim and perpetrator of the eponymous murder? The musical runs until May 9 and tickets start at $10.
Bailiwick Theater
2433 N. Lincoln Ave.
Chicago, IL 60614