Watch a Rodgers & Hammerstein classic; tour the largest waterwaste plant on earth; and celebrate and feast on America's favorite cured meat. Chicago Tonight has your weekend picks.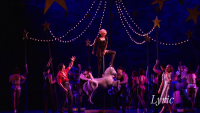 Carousel
Civic Opera Building
20 N. Upper Wacker Drive
Chicago, IL 60606
Named by TIME as the best musical of the 20th Century, Carousel is a Rodgers & Hammerstein classic. Directed by Tony-winner Rob Ashford, Lyric Opera's production stars Steven Pasquale (CBS's The Good Wife) as Billy Bigelow and Laura Osnes (Cinderella on Broadway) as Julie Jordan. The musical runs through May 3. For WTTW viewers, main floor tickets are $99 and balcony seats are $49. Watch a Chicago Tonight segment on the musical, read an interview with its conductor, and view the special promo code.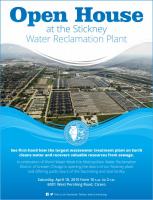 Stickney Water Reclamation Plant Open House 
Stickney Water Reclamation Plant
6001 W. Pershing Road
Cicero, IL 60804
See firsthand how we clean water and recover resources from sewage at the largest wastewater treatment plant on earth. The event is from 10:00 am to 2:00 pm on Saturday, April 18. Admission is free. Watch a 2014 Chicago Tonight segment on how waste is transformed into organic material at the Stickney Plant.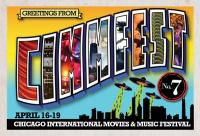 Chicago International Movies and Music Festival
Various Locations
Now in its seventh year, the Chicago International Movies and Music Festival is a unique showcase with over 100 movies, concerts, live scores, and special events. Offerings to note include films that look at Muddy Waters and Chicago drummer Sam Lay, and an evening with filmmaker Spike Lee. The festival runs through April 20. Ticket prices vary. Watch a segment on CIMMfest, see clips from some showcased movies, and read an interview with the festival's co-founder.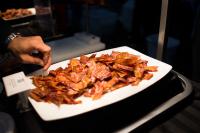 Baconfest Chicago
UIC Forum
725 W. Roosevelt Road
Chicago, IL 60607
It's not every cured meat that gets a festival. At Baconfest, Chicago chefs serve classic bacon dishes and new inventions alike. Bacon-infused and bacon-paired cocktails will be served, bacontrepreneurs will exhibit their goods, and bacon awards will be presented. A portion of proceeds goes to the Greater Chicago Food Depository. The event runs from 6:00 pm to 10:00 pm on April 17, 18, and 19. Tickets start at $100.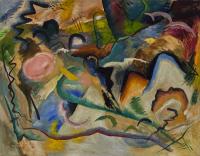 Objects and Voices: A Collection of Stories
Smart Museum of Art
5550 S. Greenwood Ave.
Chicago, IL 60637
The Smart Museum celebrates its 40th anniversary with 17 exhibits by 17 curators associated with the museum's history. Items range from Rothko paintings to Japanese offerings at World's Fairs to medieval fragments. The exhibit runs until June 14. Admission is free.