Listen to Debussy sonatas played by a violin virtuoso; watch a hybrid jazz and Hindu temple dance; and sample Latin America's cinematic offerings. Chicago Tonight has your weekend picks.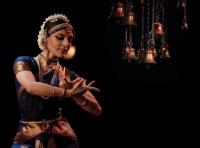 Song of the Jasmine
Museum of Contemporary Art
220 E. Chicago Ave.
Chicago, IL 60611
Song of the Jasmine pairs improvisatory jazz with Bharatanatyam, a form of classical dance in southern India that originated in Hindu poetry and ancient temples. The reimagined, hybrid performance is at once erotic and religious. The event is at 7:30 pm on Friday, April 10 and Saturday, April 11, and 3:00 pm on Sunday, April 12. Tickets range from $10 to $28.
David Axelrod on The Interview Show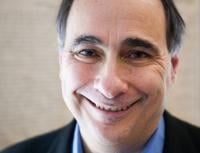 The Hideout
1354 W. Wabansia Ave.
Chicago, IL 60642
Former Obama advisor and University of Chicago Institute of Politics Director David Axelrod will be a guest on the monthly live talk show, The Interview Show, hosted by WTTW's Mark Bazer. The event is at 8:30 pm on Friday, April 10. Admission is $15. Watch a Chicago Tonight segment of David Axelrod discussing his book, Believer: My Forty Years in Politics.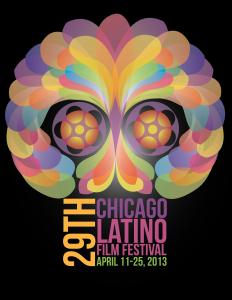 Chicago Latino Film Festival
AMC River East 21
322 E. Illinois St.
Chicago, IL 60611
The 31st Chicago Latino Film Festival features 11 documentaries and eight shorts from Colombia, Mexico, El Salvador, and more. Those with local connections include A Photographer's Journey, which gives an insider's look into three iconic American artists, including Frank Lloyd Wright; Irlanda Elizabeth by Chicago filmmaker Mary Horan; and Heaven or Hell, whose associate producer is a Chicago theater director. The event runs from April 9-23. Tickets range from $8 to $12.
Joel McHale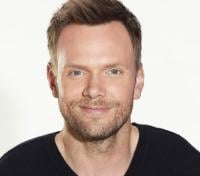 The Venue at Horseshoe Casino
777 Casino Center Drive
Hammond, IN 46320
Joel McHale, star of NBC's Community and host of E! Channel's The Soup, performs at the Horseshoe Casino. Among his many gigs, the actor and comedian hosted the 2014 White House Correspondents' Dinner. The event is at 8:00 pm on Friday, April 10. Tickets start at $54.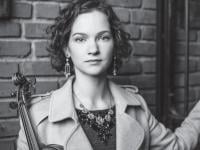 Hilary Hahn
Symphony Center
220 S. Michigan Ave.
Chicago, IL 60614
Virtuoso, former child prodigy, and Grammy-winner Hilary Hahn returns to the Chicago Symphony Orchestra this weekend. The violinist will play works by Schumann, Debussy, and Bach, and by contemporary composers. The performance is at 3:00 pm on Sunday, April 12. Tickets range from $10 to $112.