Hundreds of Chicago area dogs have gotten sick and a number have died from what is believed to be an especially virulent "dog flu." Some area veterinarians say it's like nothing they've experienced before. And while a vaccine for a strain of dog flu is available, is it the right strain and should owners have their dogs vaccinated with it? Chicago veterinarian Robert Vasilopulos tells us what the disease is, why it's especially bad, and offers advice about what loving dog owners should and should not do. 
---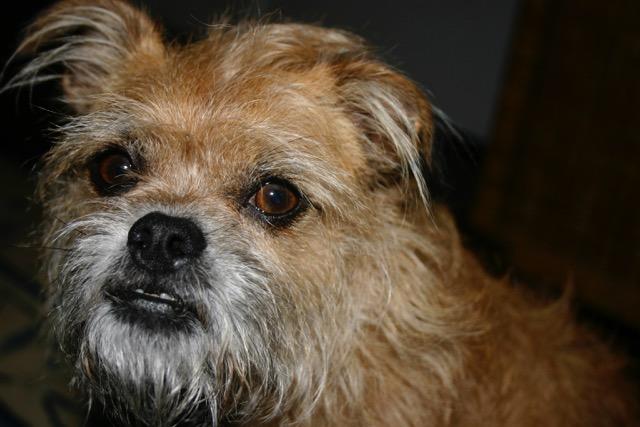 Everyone thought Grens, a 5-year-old PAWS rescue terrier mix with a big personality, had the kennel cough, the canine equivalent of the common cold.
He became sick during a nine-day stay at a canine boarding facility last month. Veterinarians there isolated him and prescribed medication for the cough, but he showed no signs of improvement.
"It was two full days of coughing. His sides were like bellows, and it sounded like a goose honking," said Grens' owner Jane F. of Lincoln Park. "I was up with him for 48 hours. The only way to get him to stop briefly was to do a Tellington Touch, which is a massage for dogs. My concern was that his heart would give in. He was standing up with his sides heaving. He was gagging and struggling to breathe."
What Grens really contracted was the "dog flu," a highly contagious respiratory infection that's spread across Chicagoland.
So far, more than 1,000 dogs have been infected and at least five dogs have died, according to the Cook County Department of Animal and Rabies Control. While the disease does not infect humans or other pets, the flu virus can live on fabrics and surfaces.
Symptoms
• Mild: soft, moist cough or dry cough that persists 10 to 30 days; lethargy; reduced appetite; fever; sneezing; discharge from eyes; thick nasal discharge
• Severe: high fevers (104ºF to 106ºF); signs of pneumonia (increased respiratory rates and effort)
Prevention
• Vaccine
• Avoid exposure to other dogs, especially if dogs are exhibiting symptoms and even after symptoms subside
• Clean and disinfect clothing, surfaces, and skin after exposure to other dogs
Treatment
• Boosting immune system
• Antibiotic and/or an anti-inflammatory medication
• Fluid therapy
Outlook
• 80 percent of dogs show signs of disease after exposure, but most cases are mild
• Most dogs recover in 2 to 3 weeks
• Fatality rate is less than 10 percent
(Source: American Veterinary Medical Association) 
After antibiotic treatment, Grens has since recovered and regained his appetite and pep, but he remains isolated from other dogs as the flu can still be contagious even if symptoms have cleared up. Until then, Jane says she won't return him to his dog walker at Spoiled Rotten Pet Services Inc. in Lincoln Park.
Out of the 75 to 100 dogs Spoiled Rotten cares for daily, Grens is the only pooch that has caught the flu, according to proprietor Jenna Krueger.
"I don't socialize [the dogs] with anyone. I don't want to take a chance," Krueger said. "I'm not going into heavily trafficked areas like dog parks, where you have no idea about the disposition of some of the animals."
Spoiled Rotten, which provides one-on-one care, hasn't felt the sting of the disease. Other pet services and dog parks haven't been so lucky. Some, like Wicker Pet and the Happy Bark Dog Park, have closed until the outbreak subsides.
"We've had several calls from customers on a daily basis. It's not really prevalent here but there's been a pretty significant drop in business," said Dan Csuk, the manager of Hello Doggy in Lincoln Square/Ravenswood.
Csuk says the flu isn't prevalent at Hello Doggy -- three of its canine clients have been infected – but the business is doing the necessary prevention work: intensifying and increasing the cleaning regimen and handing out prevention tips to customers.
"The media attention, making people aware, is the best way to get the disease out of the city as quickly as possible. It's terrible," he said.
In the meantime, Grens is keeping a low-profile – a difficult feat for an energetic terrier that's well-known in the neighborhood. Jane walks him herself, avoiding canine hot spots and prime walking hours.
"If we happen to see one of his friends while we're out, he can't figure out why I won't let him go over there and the other dog doesn't understand why Grens can't come over," Jane said.  "Hopefully, we'll get him cleared soon."