Watch a mariachi opera set in 1910 Mexico; enjoy a musical set in 1950s Las Vegas; and kick off the running season in present day Grant Park. Chicago Tonight has your weekend picks.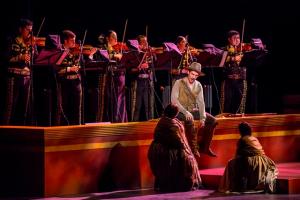 El Pasado Nunca Se Termina
Civic Opera House
20 N. Upper Wacker Drive
Chicago, IL 60606
After creating the world's first mariachi opera two years ago, Lyric Opera is bringing back the same creative team and many of the same performers for a second mariachi opera. El Pasado Nunca Se Termina (The Past Is Never Finished) is the story of a young man's return to Mexico in 1910 – just before the Mexican Revolution – and his love story with a servant girl. The world premiere of the opera is March 28 at 7:30 pm and March 29 at 2:00 pm. Tickets range from $29 to $99. Watch a Chicago Tonight preview and web performances of selections from the opera.
Native Haute Couture

Mitchell Museum of the American Indian
3001 Central St.
Evanston, IL 60201
The Mitchell Museum's exhibit on Native American fashion displays garments and accessories from tribes across North America before and after Europeans came into the picture. From porcupine quill and deerskin to glass beads and woven fabrics, the indigenous garments on display clue in both how fashion evolved and how Native Americans maintained their identity. The exhibit runs through January 2016.  Cost of admission is $5. Watch a Chicago Tonight segment on the exhibit, view a slideshow, and take a quiz to test your knowledge of Native American fashion.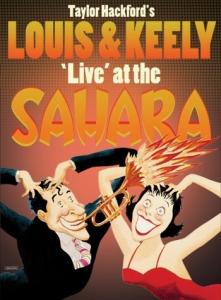 Louis and Keely Live at the Sahara
Royal George Theatre
1641 N. Halsted St.
Chicago, IL 60614
Oscar-winning director Taylor Hackford's musical stages the lives and romance of Louis Prima and Keely Smith, two Las Vegas icons from the 1950s who were precursors to Sonny and Cher. Tony-winner Anthony Crivello and co-writer Vanessa Stewart star as the legendary husband-and-wife team. The show runs multiple times throughout the week. Tickets are $64. Watch a Chicago Tonight interview with Hackford and read an interview with both Crivello and Stewart.
Shamrock Shuffle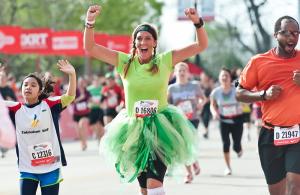 Grant Park
337 E. Randolph St.
Chicago, IL 60601
Now in its 36th year, the Shamrock Shuffle is an 8K road race for charity, kicking off the racing season and ringing in the spring.  The race begins in Grant Park and courses through the Loop. Participants run in three waves, including an "Elite Corral" led by an Olympic hopeful. Registration to run has closed but you can still watch the action from the sidelines. The race begins at 8:30 am on Sunday, March 29 and is free.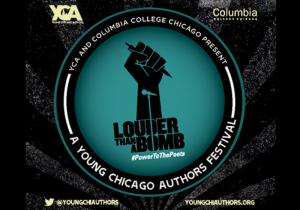 Louder Than a Bomb Finals
Arie Crown Theater
2301 S. Lake Shore Drive
Chicago, IL 60616
Louder Than a Bomb is a teen poetry slam featuring a thousand young writers from over 120 schools in Chicagoland. The month-long festival, which began in 2001, culminates in an Olympic style final battle between the top four scoring high school teams. This year's finals will feature a guest performance by Chance the Rapper. The event is from 6:00 to 9:00 pm on Saturday, March 28. Tickets are $20. Watch a 2012 Chicago Tonight interview with Kevin Coval, the founder of Louder Than a Bomb.